[ad_1]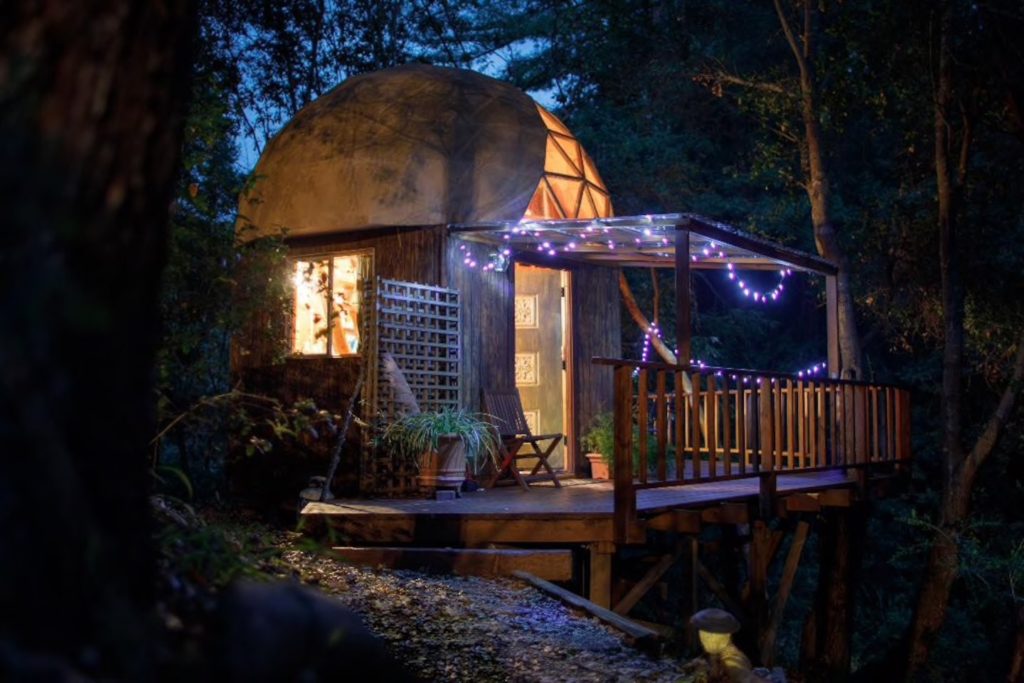 Searching for the most unique Airbnbs in Northern California? Whether you're a local resident seeking a fun weekend getaway or are visiting California for the first time, staying in a whimsical, one-of-a-kind rental can be a huge part of the adventure.
It's no secret than I'm a BIG fan of unusual accommodations, and my bucket-list of unique Airbnbs in California is constantly growing. Below are 12 of the most unique Airbnbs in Northern California, ranging from houseboats and treehouses to geodesic domes, yurts and tiny houses.
New to Airbnb? Get $40 off your first booking!
---
1. Treehouse in Vineyard Overlooking Monterey Bay
Where: Los Gatos, CA
Nightly Cost: $220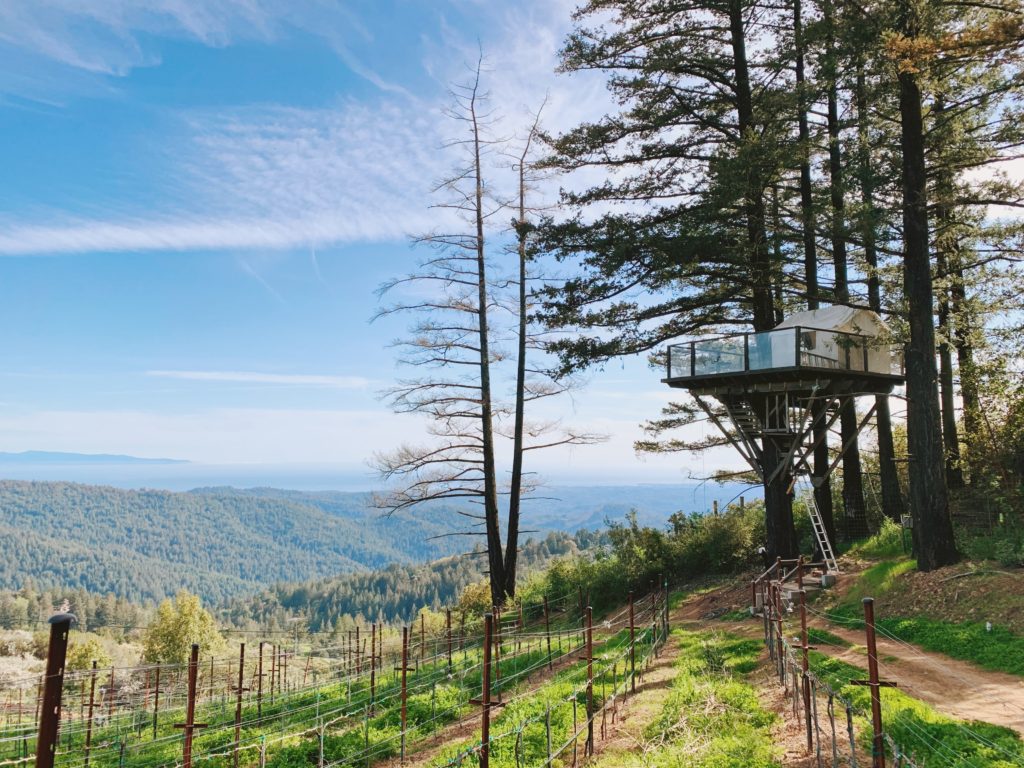 Glamping + treehouse + mountains + vineyards…I'm not sure you could create a more stereotypically "Californian" accommodation if you tried! This whimsical little treehouse in the Santa Cruz Mountains was easily one of my most memorable Airbnb stays of all time (read about my stay here!).
It was so peaceful leaning back in the Adirondack chair and looking up at the trees directly above us, with the wind rustling the leaves and the golden afternoon sunlight filtering through the branches.
And unlike many "treehouse" Airbnbs, it's actually a genuine treehouse with a ladder (no stairs!) and a pulley system for bring your luggage up. But don't worry, you won't be roughing it. The treehouse is equipped with electricity, WiFi, and a heater for those chilly NorCal evenings.
2. The Pinecone Treehouse
Where: Bonny Dune, CA
Nightly Cost: $350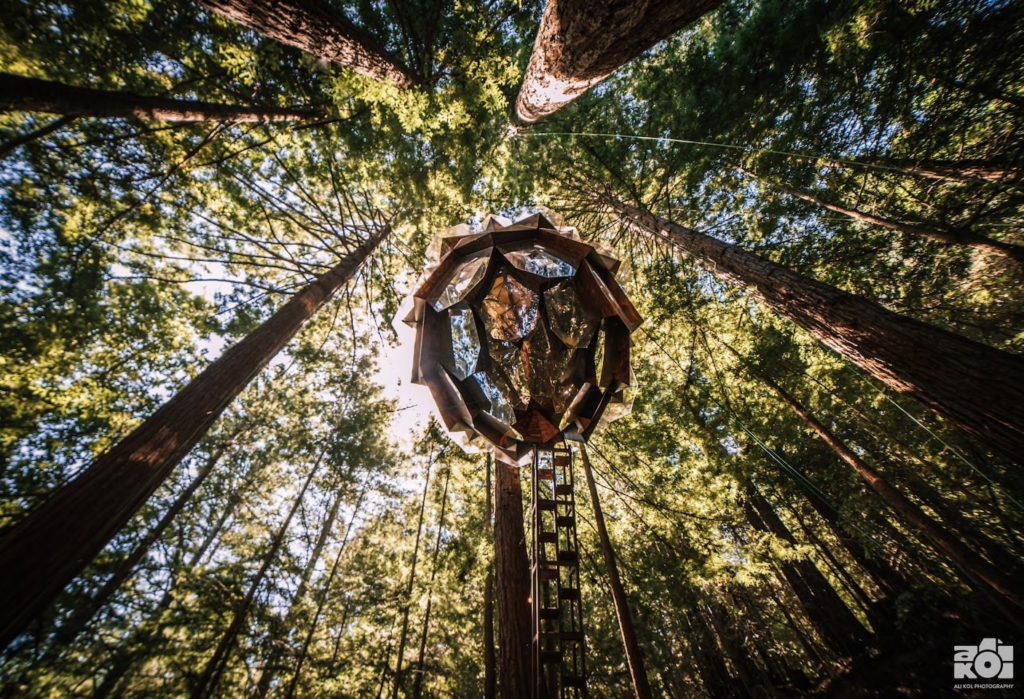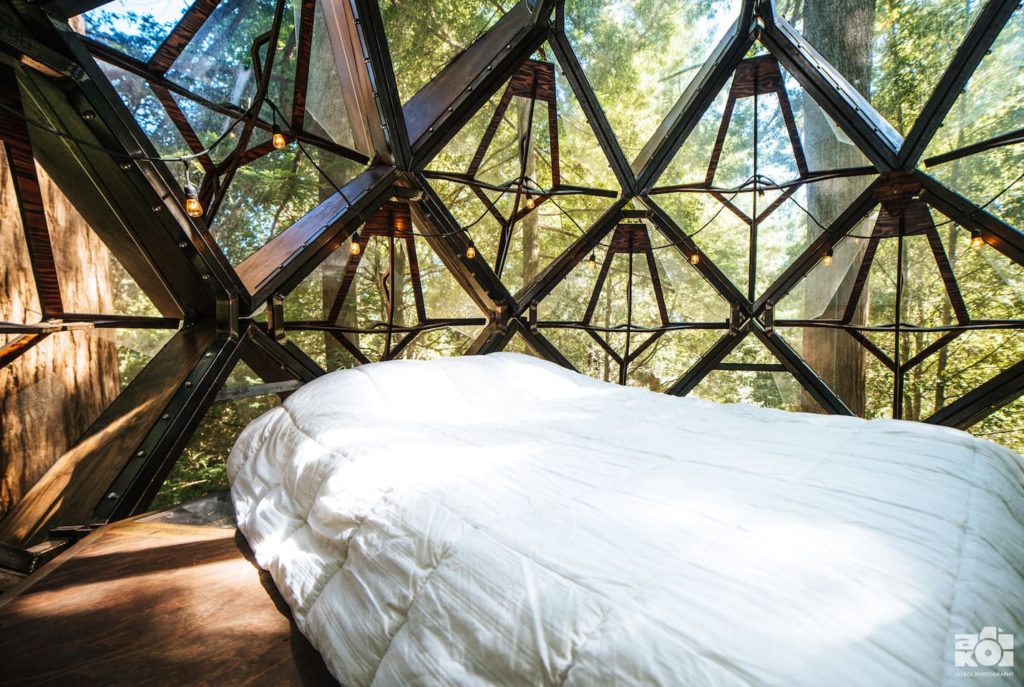 If you're searching for a truly one-of-a-kind Airbnb in Northern California, look no further than this otherworldly "pinecone treehouse" dangling in the midst of a redwood forest.
Once inside, you'll be treated to 360-degree views of the surrounding forest. I can only imagine how peaceful it would be falling asleep to the sounds of the forest, while tucked safely away inside your little glass dome.
3. Rustic Tiny Cabin with Panoramic Views
Where: Boulder Creek, CA
Nightly Cost: $205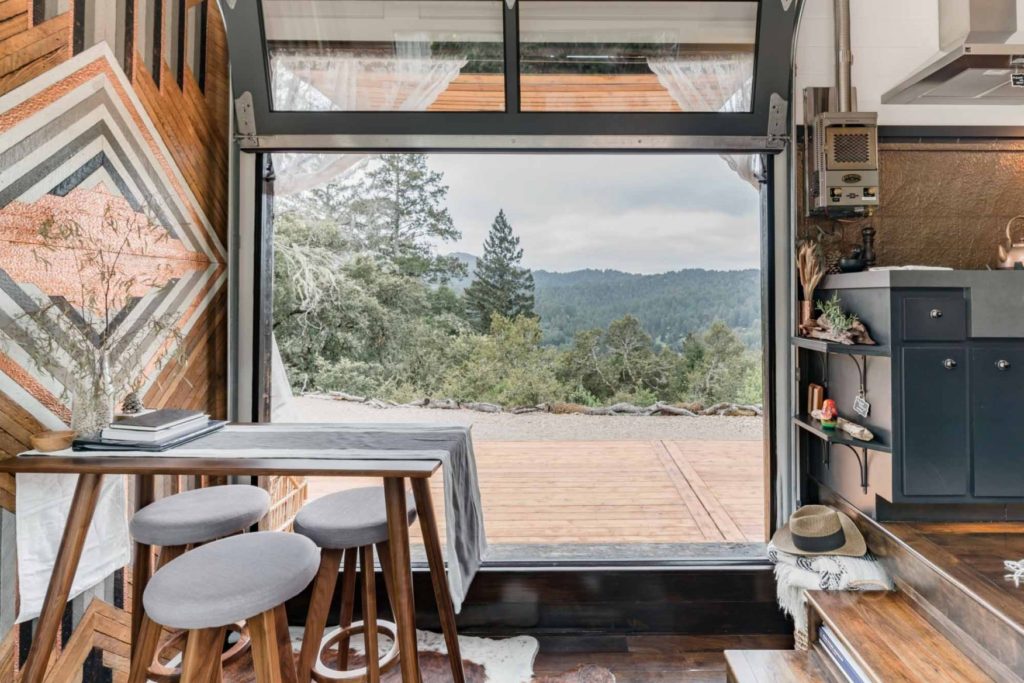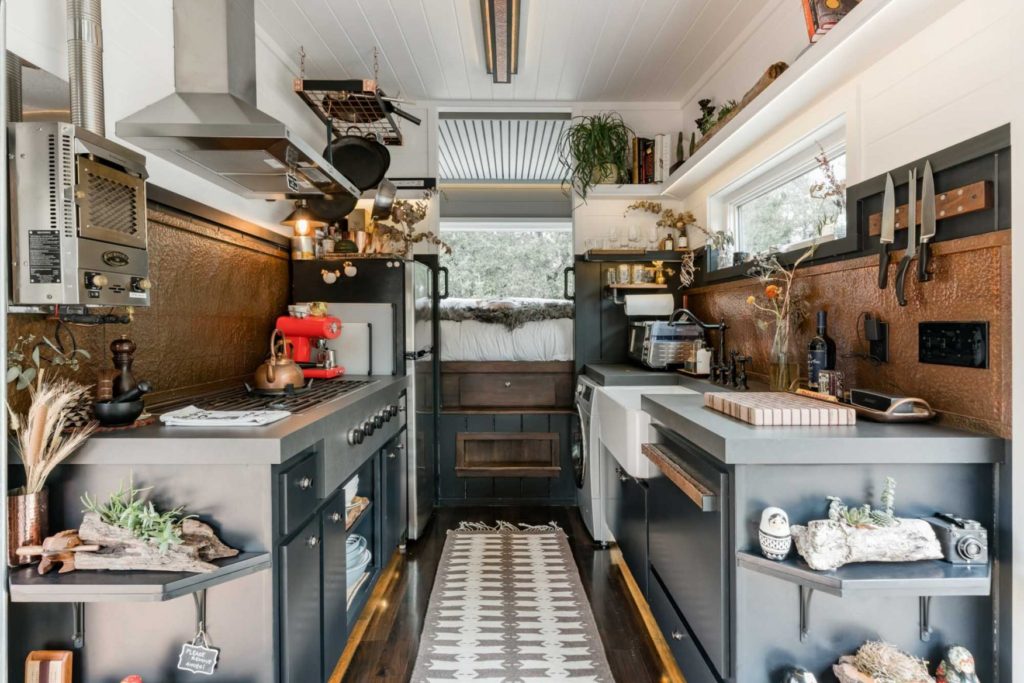 The Escher Cabin is a handcrafted haven, situated on a peaceful mountain summit. The beautiful wood finishes, eclectic decor and boho vibes are the perfect complement to the endless views of the surrounding hills and valleys.
This Airbnb is also in close proximity to Big Basin State Park, one of my favorite spots for hiking in the Bay Area. In nearby Boulder Creek, visitors can stock up on food and beverages from an organic market or one of the local shops.
4. Floating Houseboat 
Where: Sausalito, CA
Nightly Cost: $242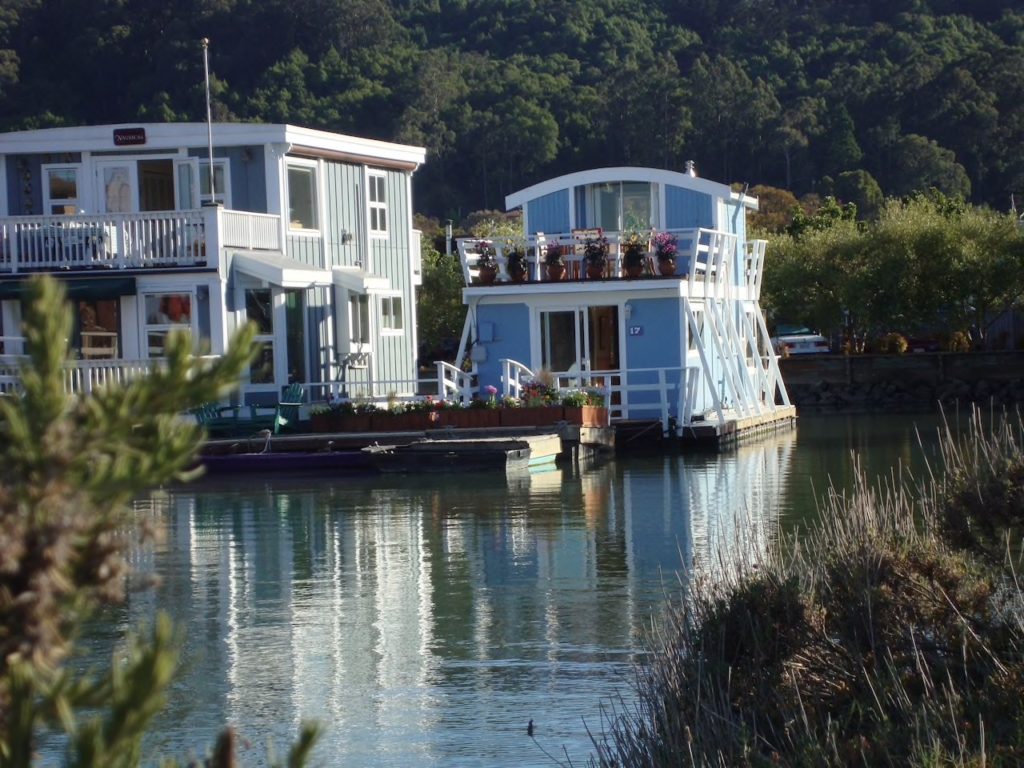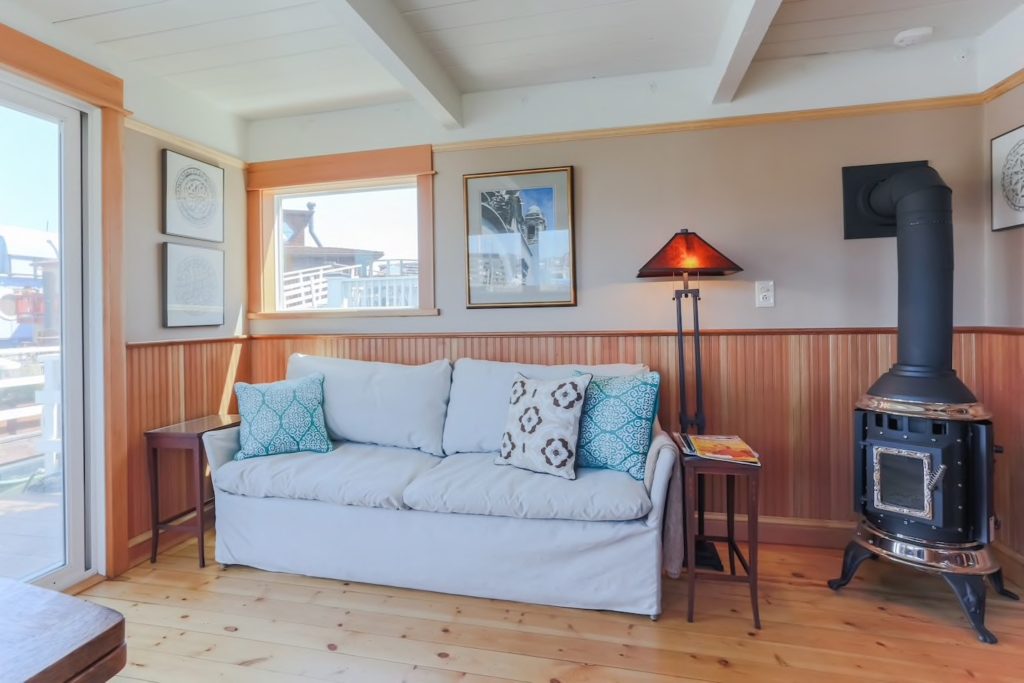 Visiting San Francisco? Just across the Golden Gate Bridge is the charming little town of Sausalito. This seaside village is a beautiful spot for enjoying Bay views, quaint shops, fresh seafood, delicious ice cream…and yes, even houseboats!
Located in the Yellow Ferry Harbor, one of Marin's most coveted houseboat docks, this adorable little floating home is the perfect peaceful getaway. The interior looks so cozy and inviting, and guests can soak in sweeping views of the surrounding hills and marina from the second-floor deck.
5. Japanese-Inspired Oceanview Retreat
Where: Stinson Beach, CA
Nightly Cost: $175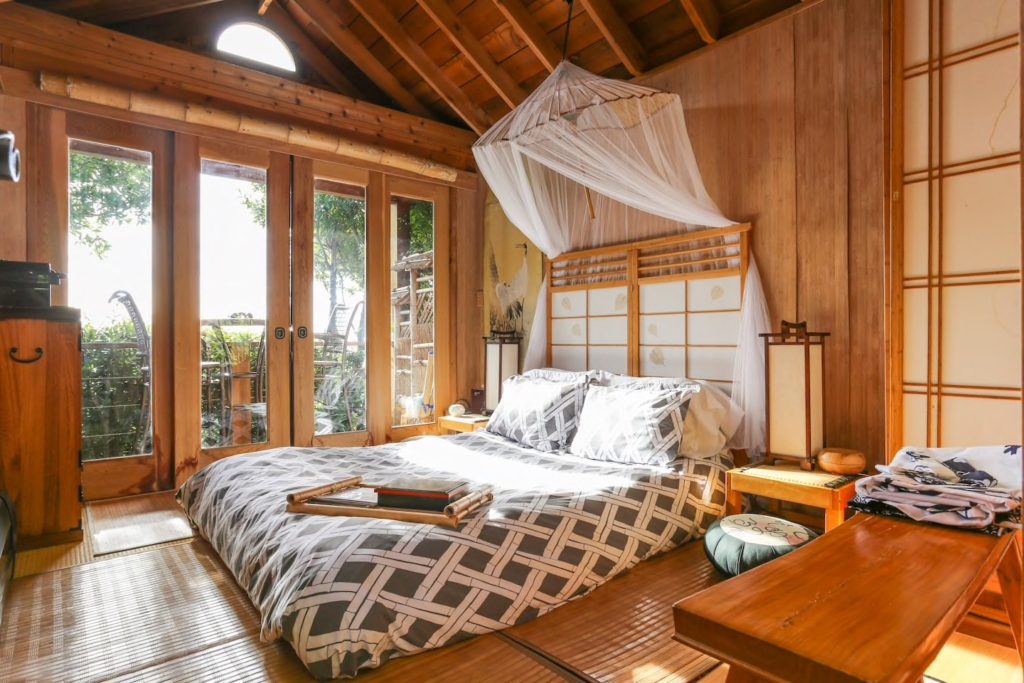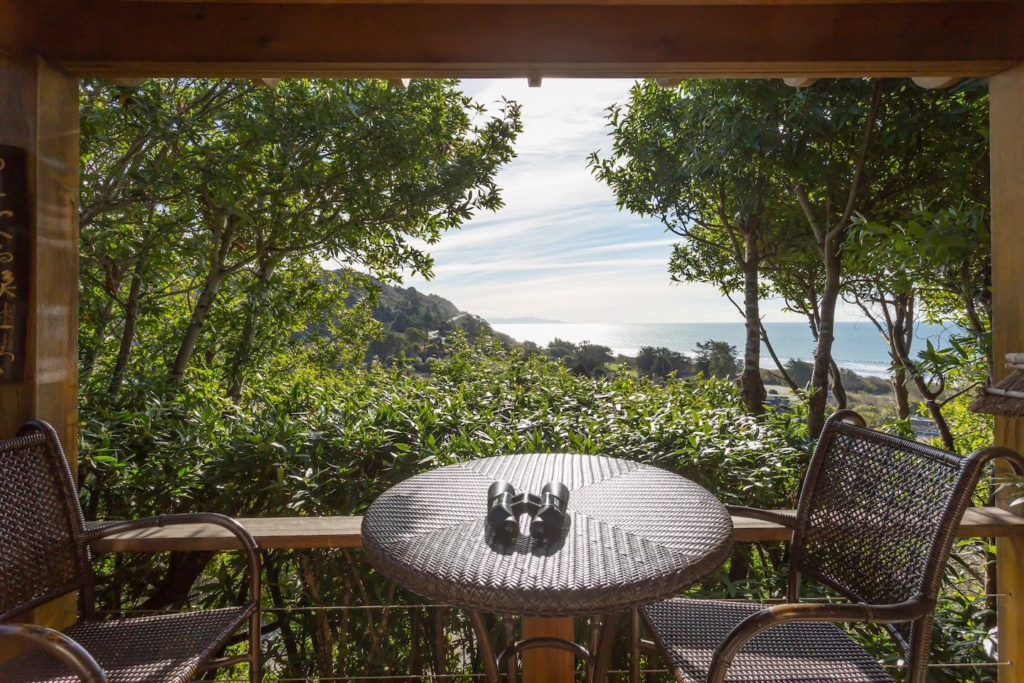 Dreaming of a getaway to Japan? This unique Airbnb delivers all the zen of a Japanese retreat, without the trans-Pacific flight. The all-wood interior and breezy decor is instantly soothing…but if that's not enough, head across the bamboo garden to the outdoor soaking tub.
Slip into a kimono and pour a cup of matcha green tea for a blissful afternoon of bird-watching, meditating, and listening to the crashing waves in the distance.
6. Mushroom Dome Cabin
Where: Aptos, CA
Nightly Cost: $130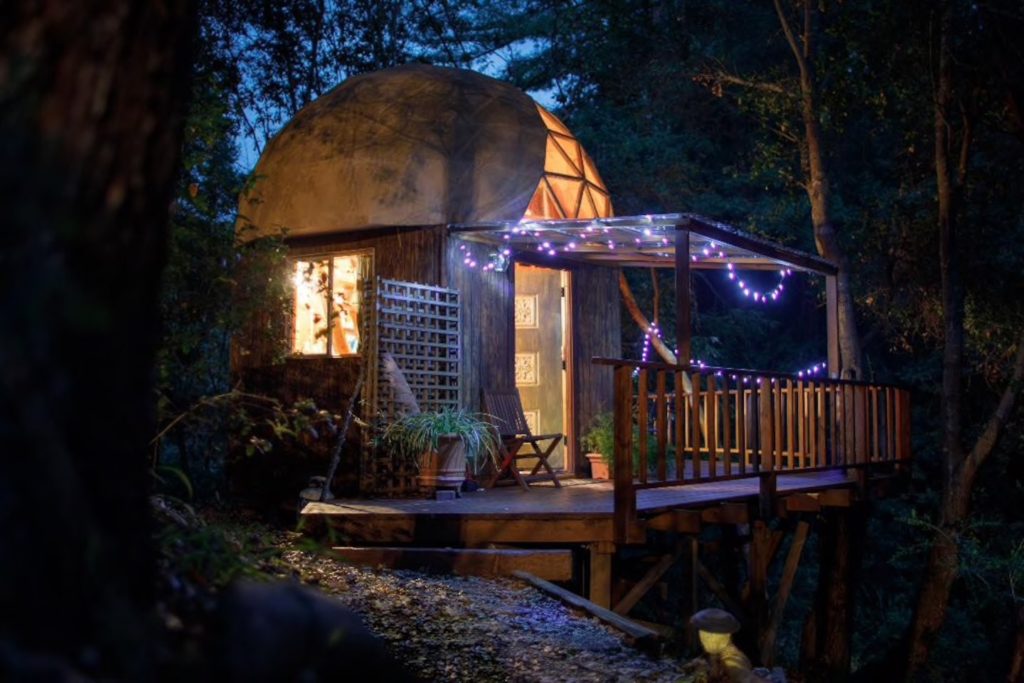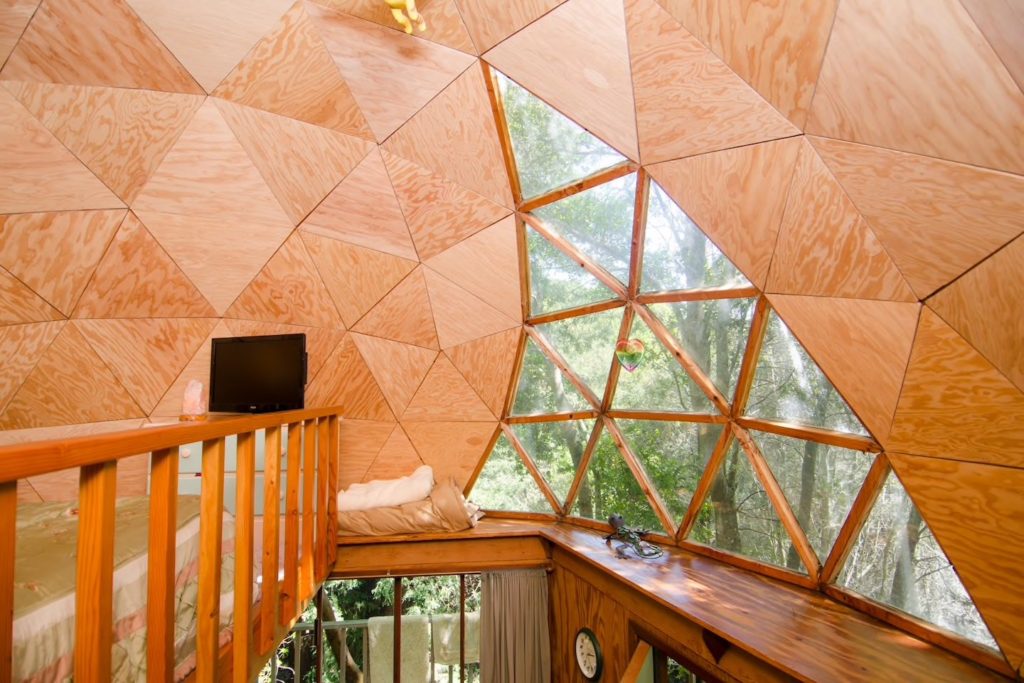 The Mushroom Dome has been listed on Airbnb for ten straight years, and has earned a reputation for being one of the best of the bunch. The geodesic dome design is both whimsical and inviting, and the forested setting promises the ultimate solitude and relaxation.
Cozy up in the lofted bed with a good book, or grab a seat on the outdoor patio and listen to the sounds of the forest. When the sun sets, prepare for some epic stargazing!
7. Handcrafted Hideaway Near Mendocino
Where: Albion, CA
Nightly Cost: $165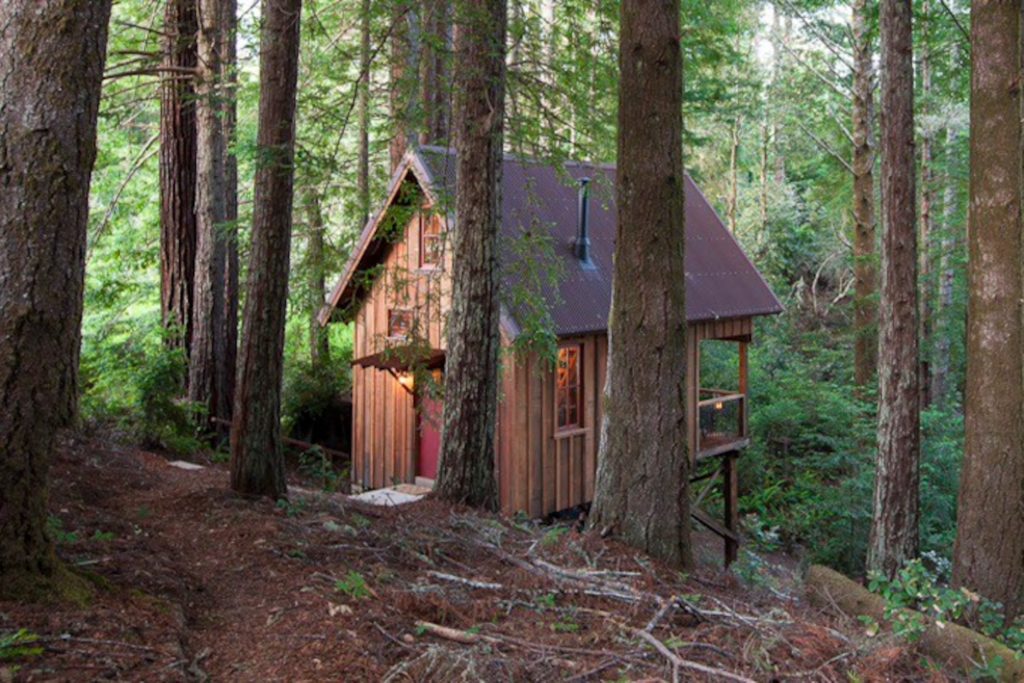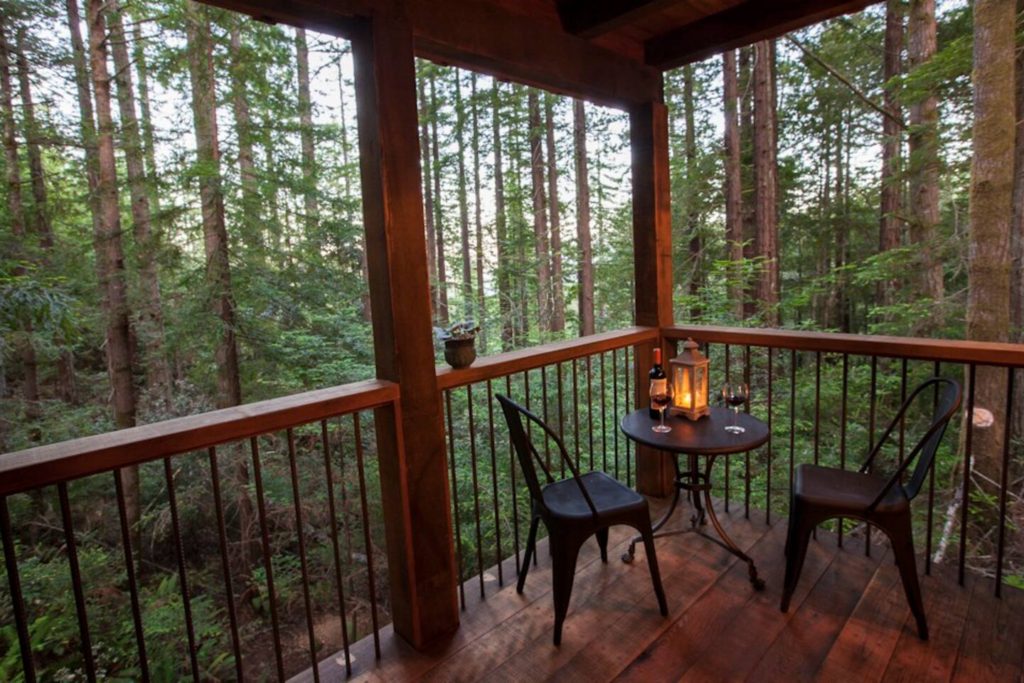 Is there anything dreamier than a handcrafted wooden cabin nestled the midst of a redwood forest? This cozy Airbnb is all about the details: cathedral ceiling, lofted bed, wood stove, elevated deck, and endless views of the redwoods.
I would absolutely love to spend a romantic weekend in this cabin; a good book, a board game or two, and a good bottle of California wine, and I'm all set! If you're prone to cabin fever, drive just a few miles down the road to discover excellent local restaurants and shops.
8. Mountaintop Yurt in the Redwoods
Where: Watsonville, CA
Nightly Cost: $99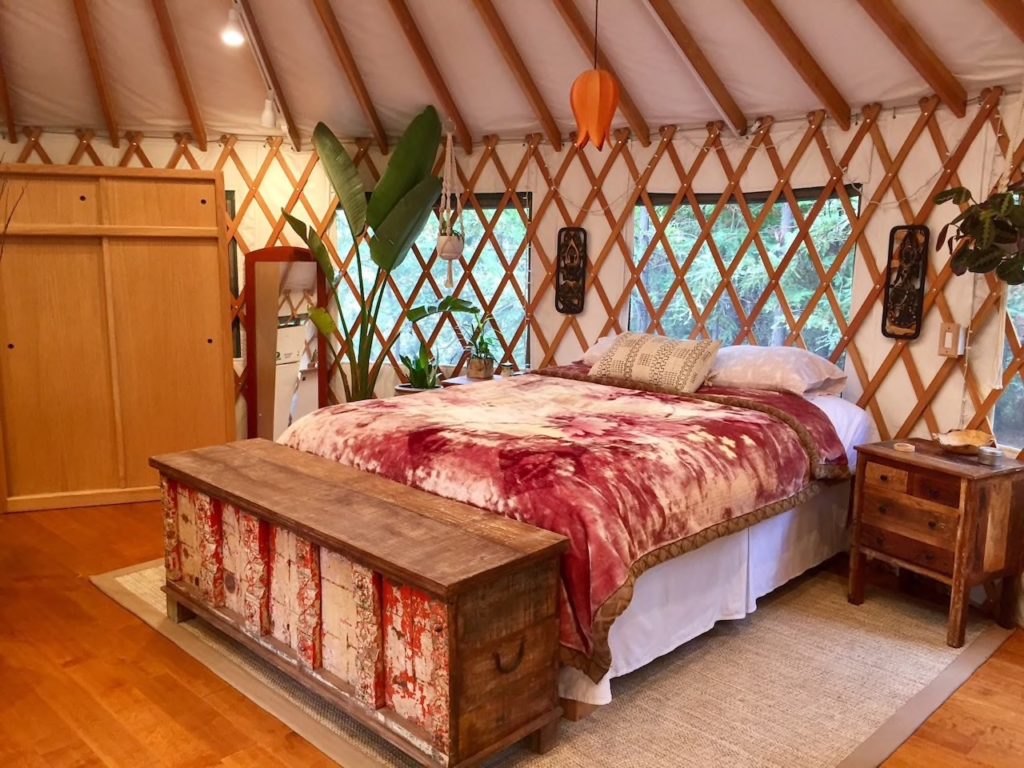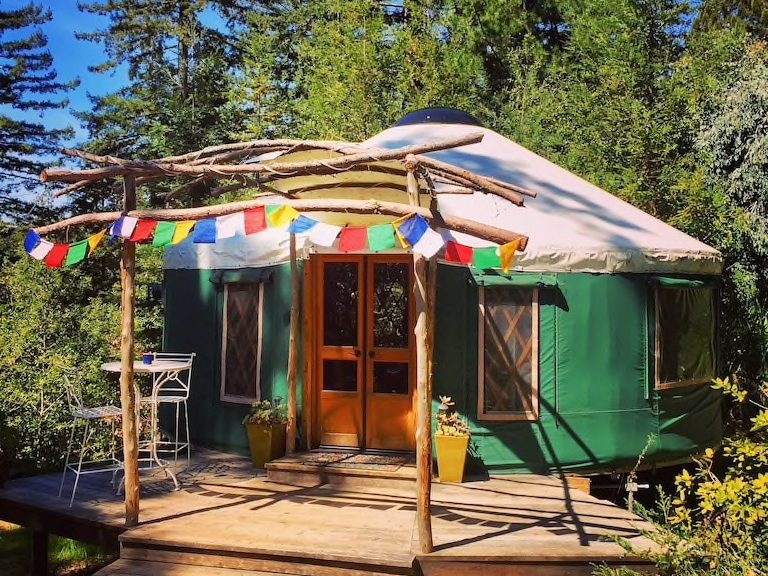 Coming in at less than $100 per night, this beautifully decorated mountaintop yurt is an absolute steal. Not only are guests surrounded by the beauty of the Santa Cruz Mountain Range, they're also in close proximity to endless hiking trails, biking routes, and the Mount Madonna Retreat Center.
The inside of the yurt looks incredibly cozy and homey, with a plush queen-sized bed, a gas fireplace, a kitchenette, and lots of funky artwork. This unique Airbnb is also good for the planet, as it's powered by renewable solar energy. Win-win!
9. The Lost Coast Tower
Where: Petrolia, CA
Nightly Cost: $149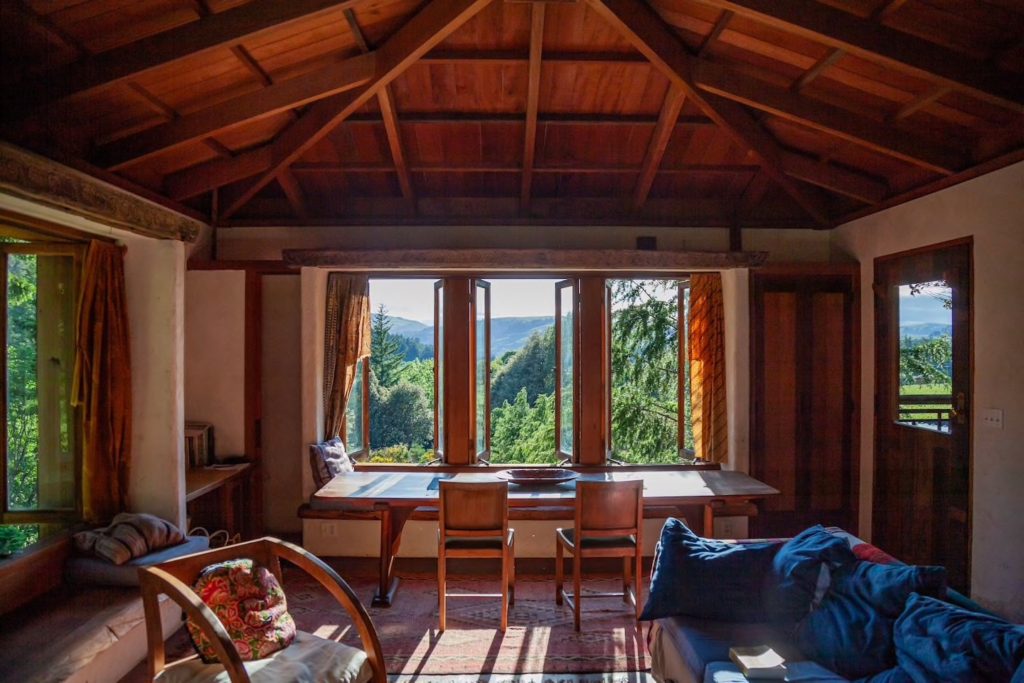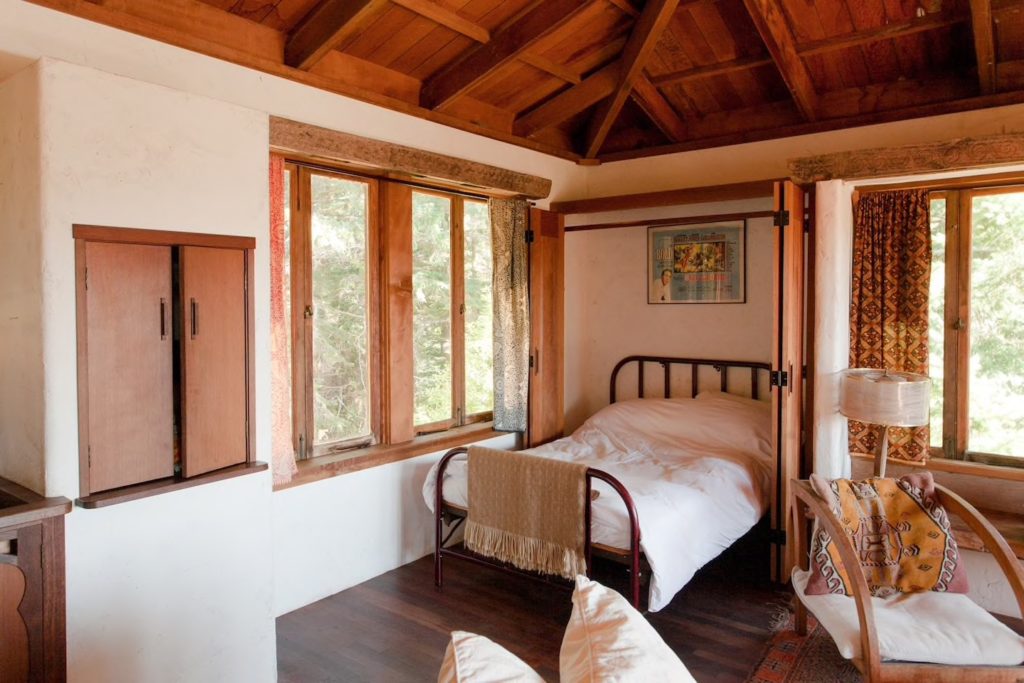 For the adventurer who's not afraid to get truly off the beaten path, this bohemian tower in Northern California just might be your perfect escape. There are no bars, restaurants or shops in this untouched and secluded area, but what you will find is endless meandering rivers and miles of quiet forests.
Inside the tower is an incredibly cozy and welcoming little abode, with gorgeous nature views and rustic, romantic details. The perfect place to finish writing that novel you've been working on!
10. Urban Glamping Caravan 
Where: Oakland, CA
Nightly Cost: $72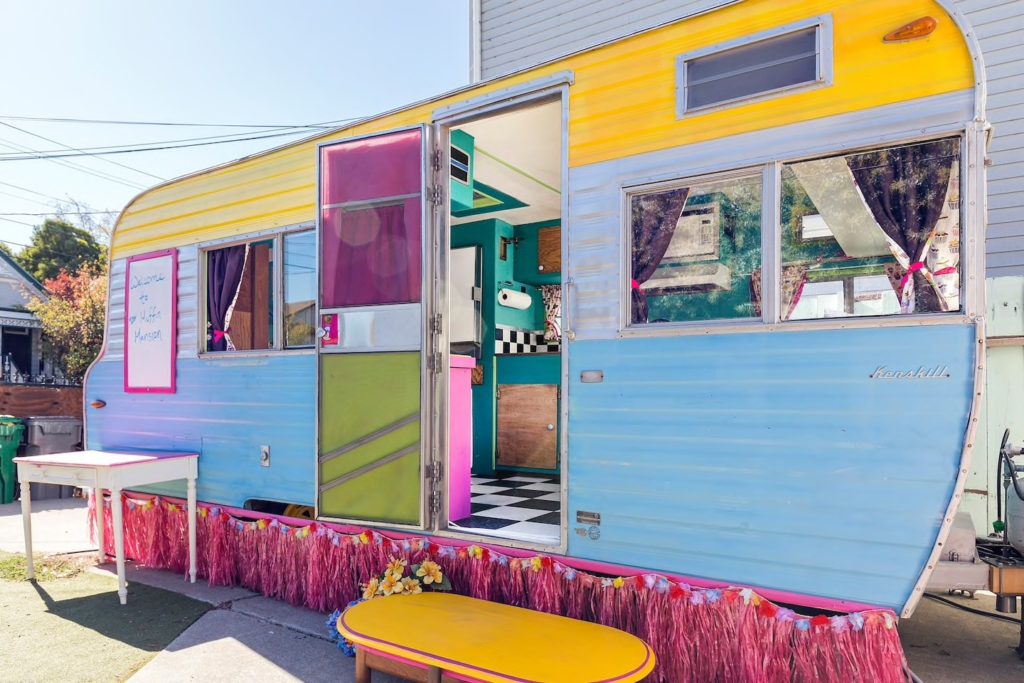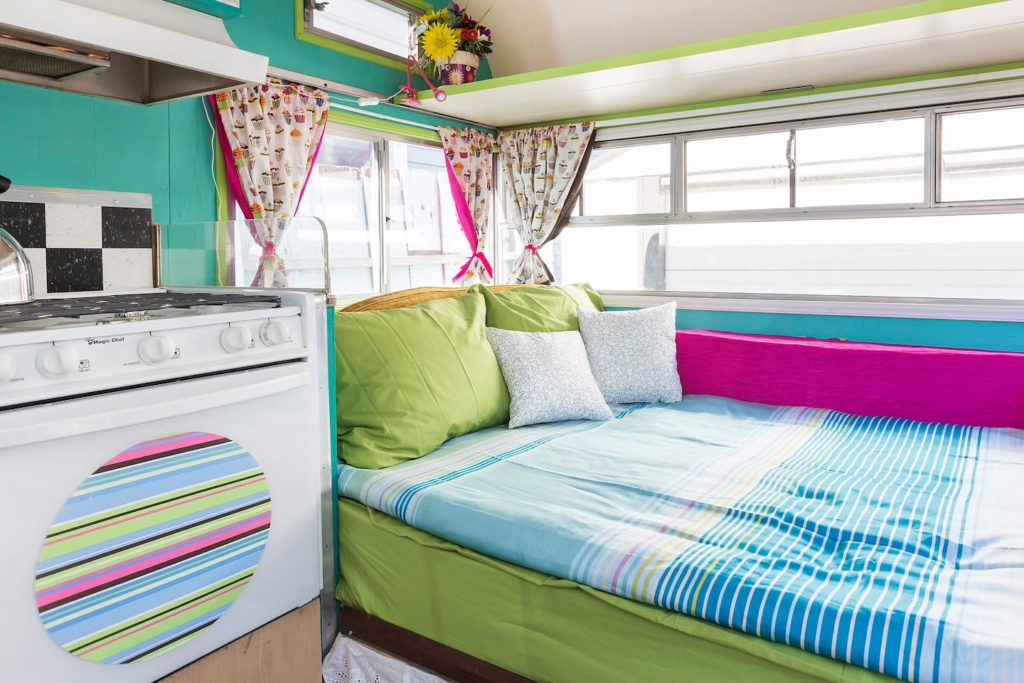 A true diamond in the rough, Oakland is one of California's most colorful, storied and eclectic cities…so it only makes sense that your accommodation in Oakland should be the same way.
This fabulously restored vintage caravan provides the ultimate urban glamping experience. Previously, this tiny trailer served as a cupcake food truck in Arizona. Bring on the sweet dreams!
11. Peaceful Treehouse with Ocean Views
Where: Aptos, CA
Nightly Cost: $348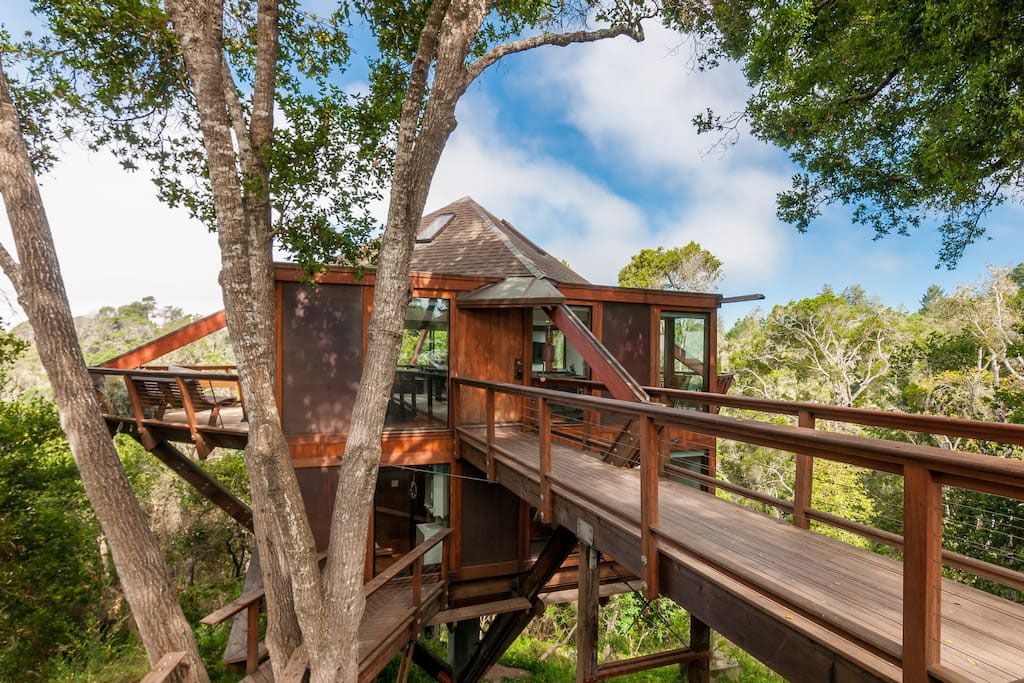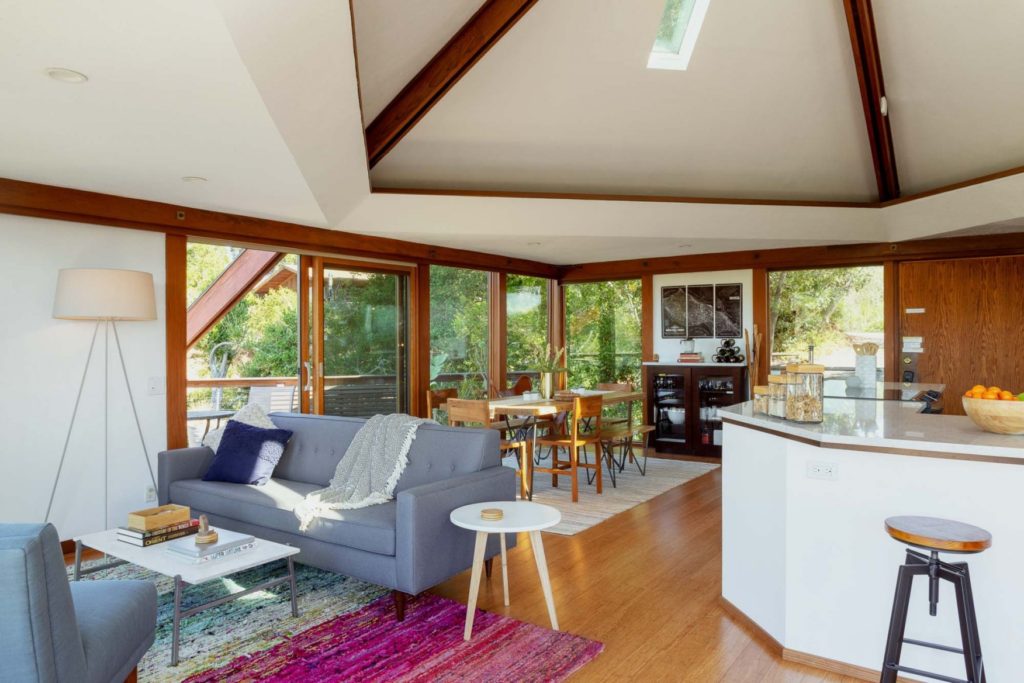 If I ever have a reason to book accommodations for 6 people, this amazing treehouse perched on the edge of Nicene Marks Redwood Forest State Park will be first on my list. Every aspect of the architecture and design is absolutely stunning, from the mid-century furniture to the nature-inspired materials.
It's the perfect Airbnb for a family or group of friends…but I call dibs on the hammock!
12. Forest Camping Hut
Where: Elk, CA
Nightly Cost: $100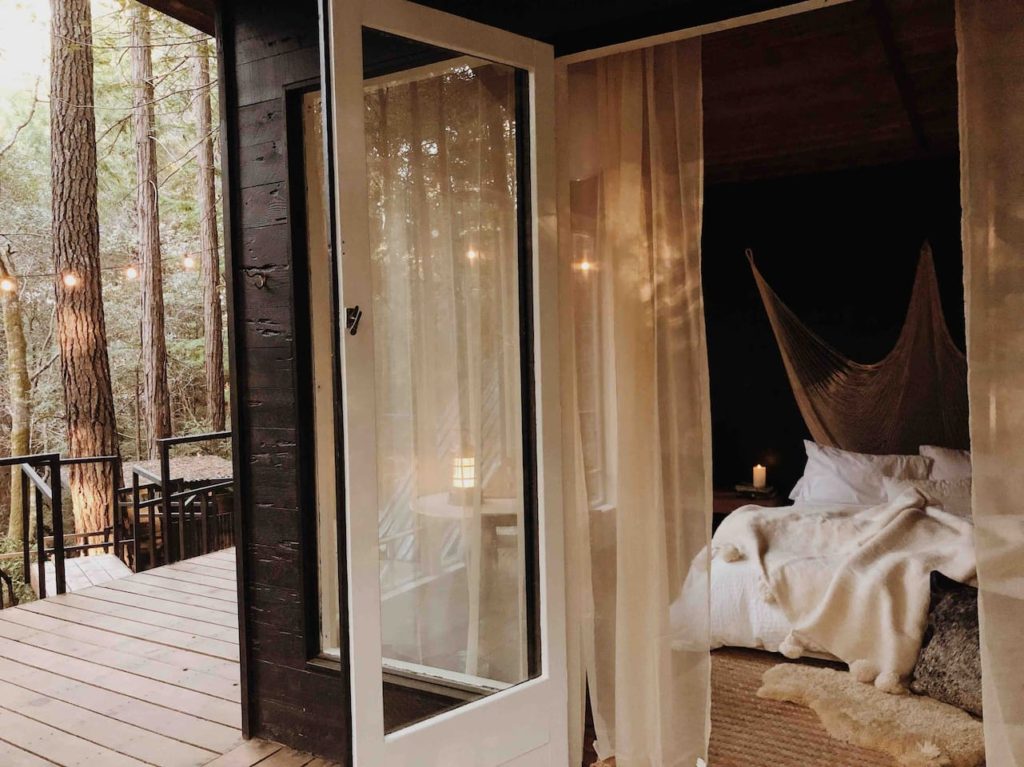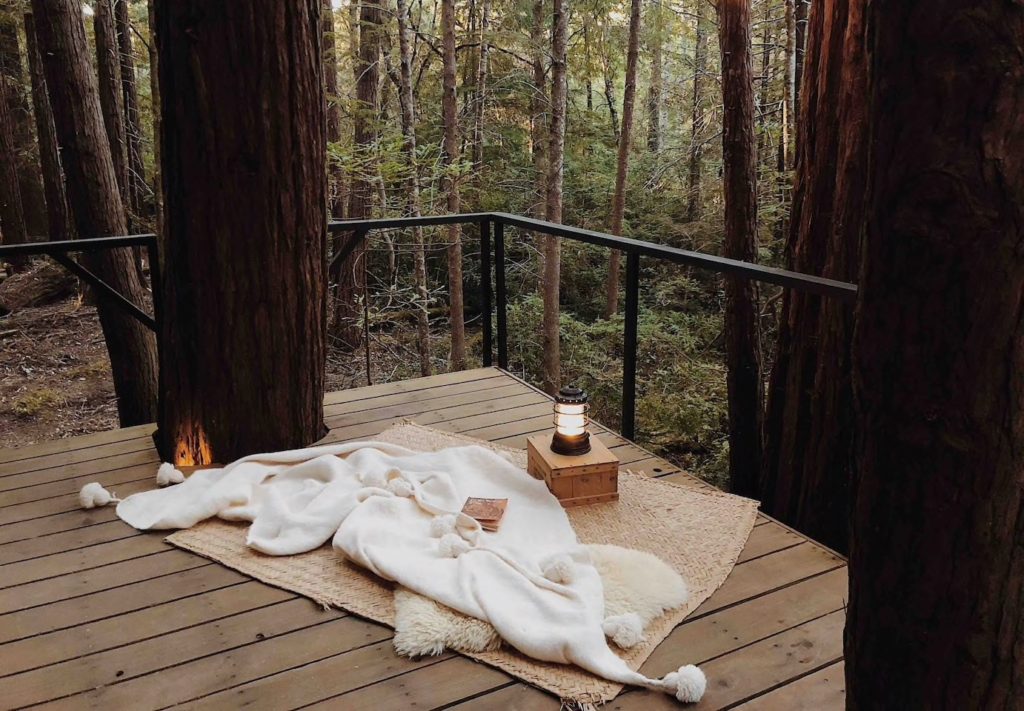 Sleeping among the redwoods? I've done it before, and let me assure you that it's one of the most relaxed, peaceful sleeps you'll ever have. This beautiful little forest hut is all about the views, and has plenty of of natural light.
There's no wifi or cell service here, so it's the perfect spot for a romantic weekend away or a cleansing digital detox. Despite the secluded location, you're only a few miles from the historic village of Mendocino.
New to Airbnb? Get $40 off your first booking!
---
Pin It!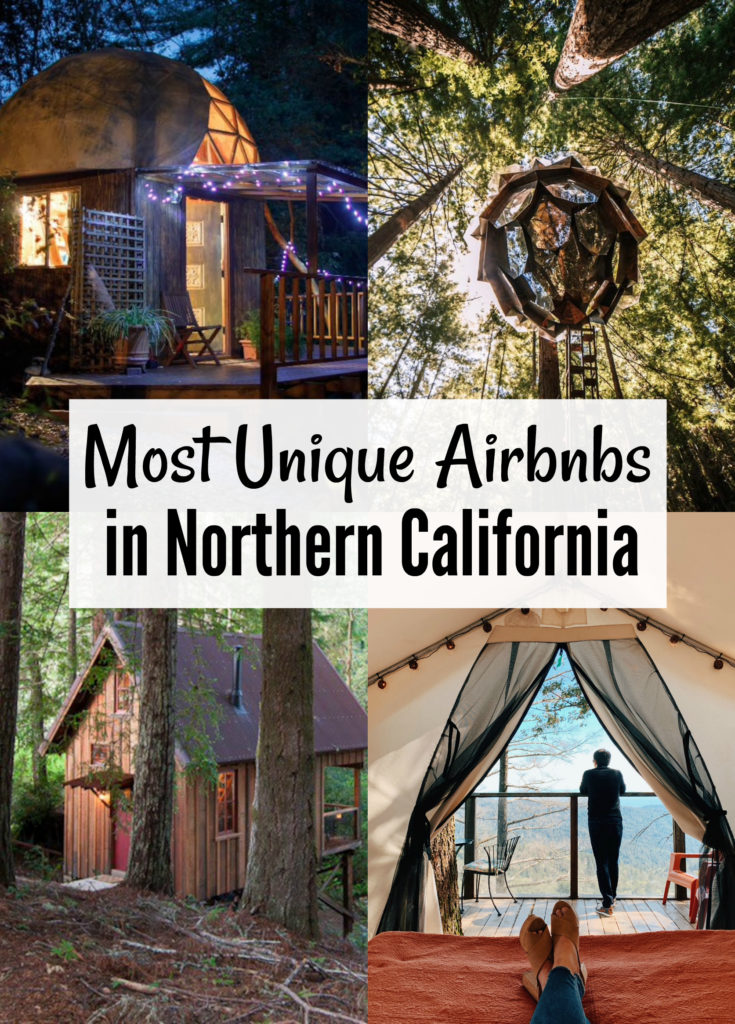 ---
Do you enjoy staying in unique Airbnbs like these? What's the funkiest, quirkiest, most unusual or most memorable place you've ever stayed in?
The post Most Unique Airbnbs in Northern California appeared first on The Wandering Blonde.
[ad_2]