[the_ad_group id="4187"]
[ad_1]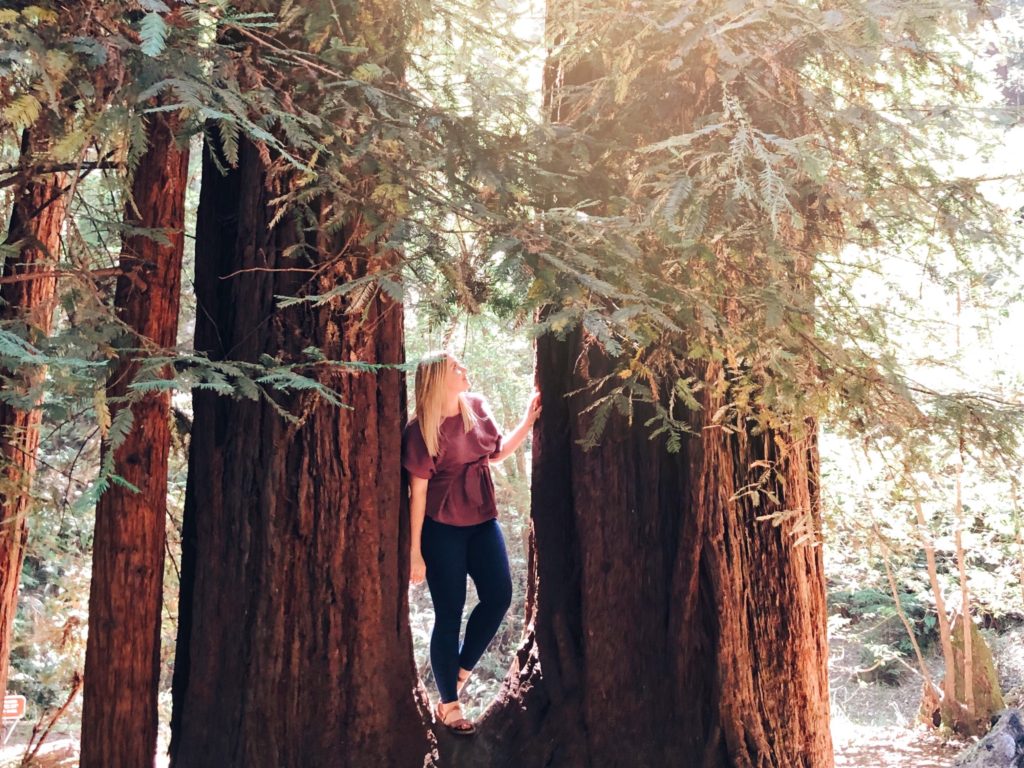 Searching for the perfect weekend getaway from San Jose or elsewhere in the Bay Area? You're in luck – there are plenty to choose from. In fact, one of my absolute favorite things about living in the South Bay is the abundance of day trips and weekend trips in close proximity to here.
Want to walk among the redwoods and scale epic mountain ranges? Or perhaps you're in the mood for a quiet seaside escape, where you can stroll foggy shorelines and search for whales in the distance? Maybe you're ready for a city break, where you can explore cultural attractions and sample world-class food? Or a wine country getaway, filled with leisurely brunches and boujee tastings?
Well, there's a weekend getaway from San Jose to appeal to all of those desires…and many others! I've spent the past 2.5 years scouring California tourism websites, crossing off bucket list destinations, and discovering my own hidden gems throughout the state.
This list doesn't cover every weekend trip from San Jose that I've enjoyed, but does include my top 10 favorites. Happy travels!
Big Sur
Yosemite National Park
Oakland
Santa Cruz
Sonoma County
Napa Valley
San Luis Obispo
Carmel-by-the-Sea
Santa Cruz Mountains
Lake Tahoe
---
1. Big Sur
Distance from San Jose: 2.5 hours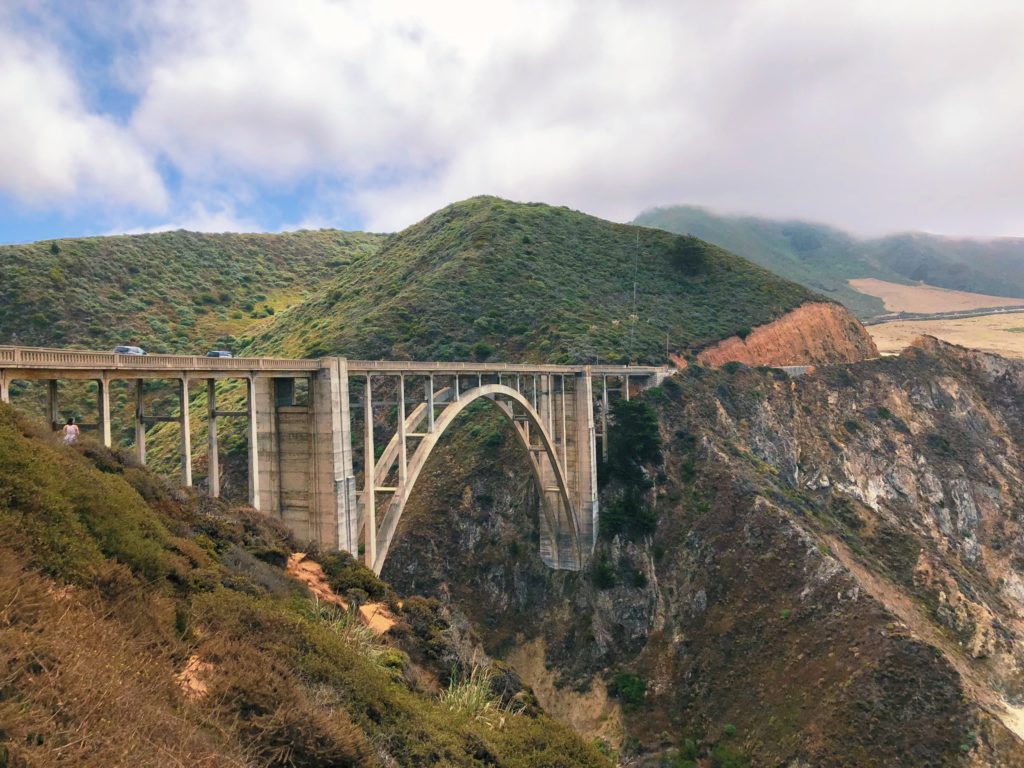 I'm not sure I'll ever find the words to do justice to the magic of Big Sur – the land of foggy coastlines, enchanting redwoods, kitschy family lodges, cozy log cabins and breathtaking scenic drives. It's a place where you can choose your own adventure, from redwood hikes to seaside strolls and so much more.
Important side note: Big Sur is not a single town or national park, but rather an unincorporated area spanning 70 miles along the central California coastline. Within this region are multiple state parks, natural preserves, beaches, and hiking trails, all linked by the iconic Highway 1.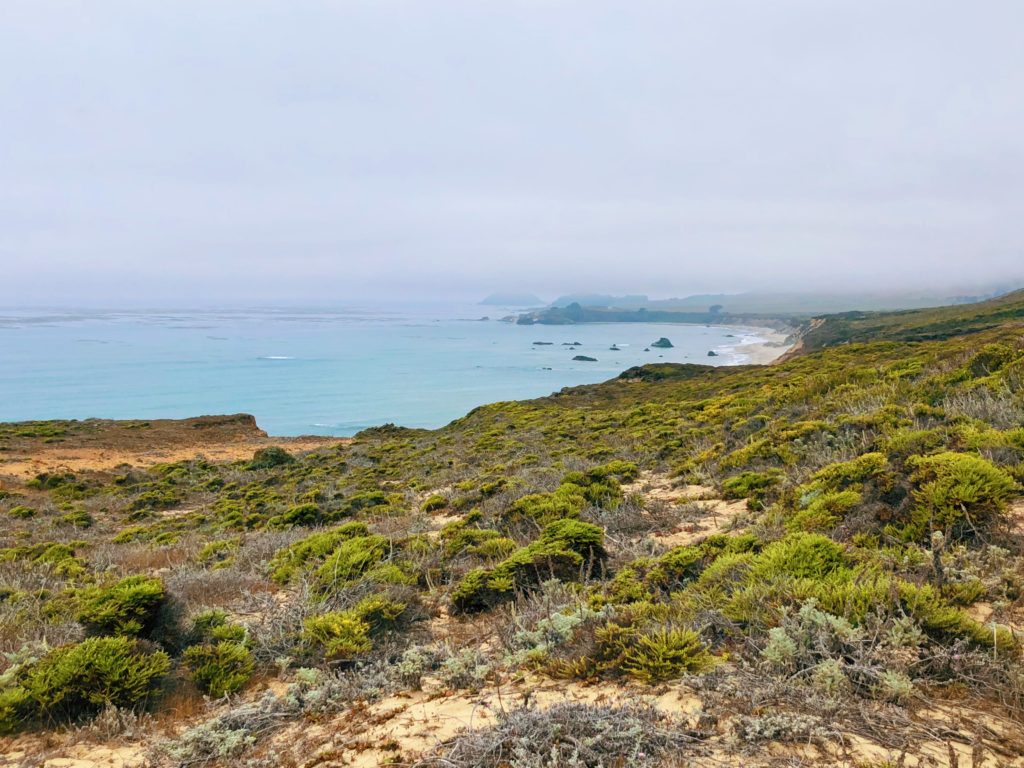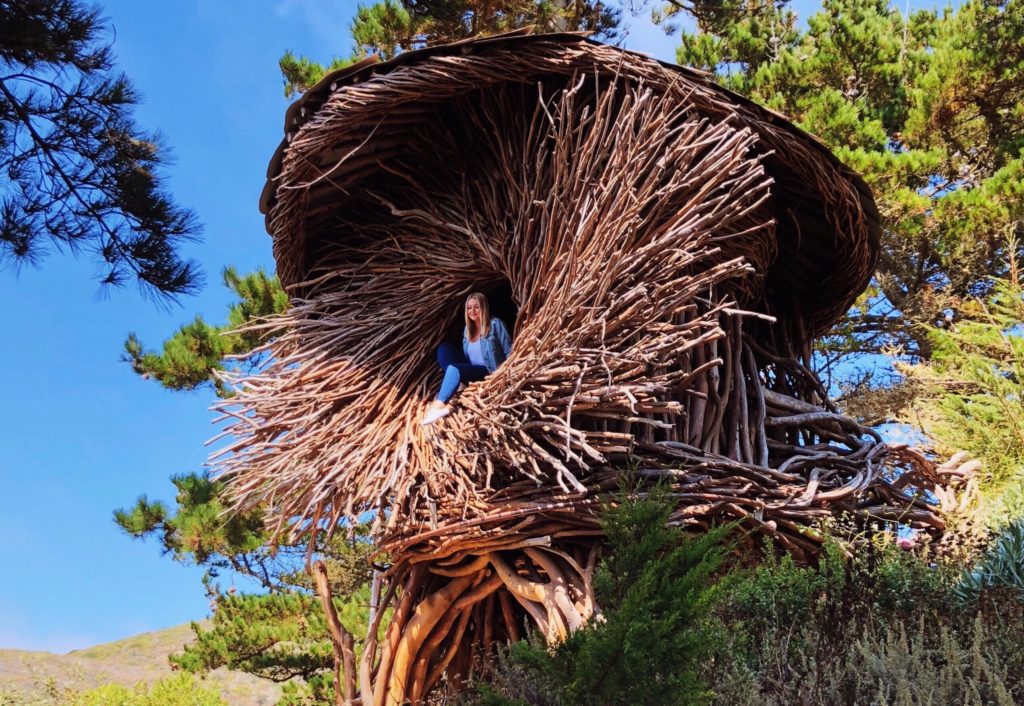 And while the scenery and activities are amazing, my favorite memory from Big Sur is glamping in a hand-woven twig hut at Treebones Resort. I've stayed in some pretty unique accommodations around the globe, but the twig hut definitely tops the list. That property is pure magic!
2. Yosemite
Distance from San Jose: 3.5 hours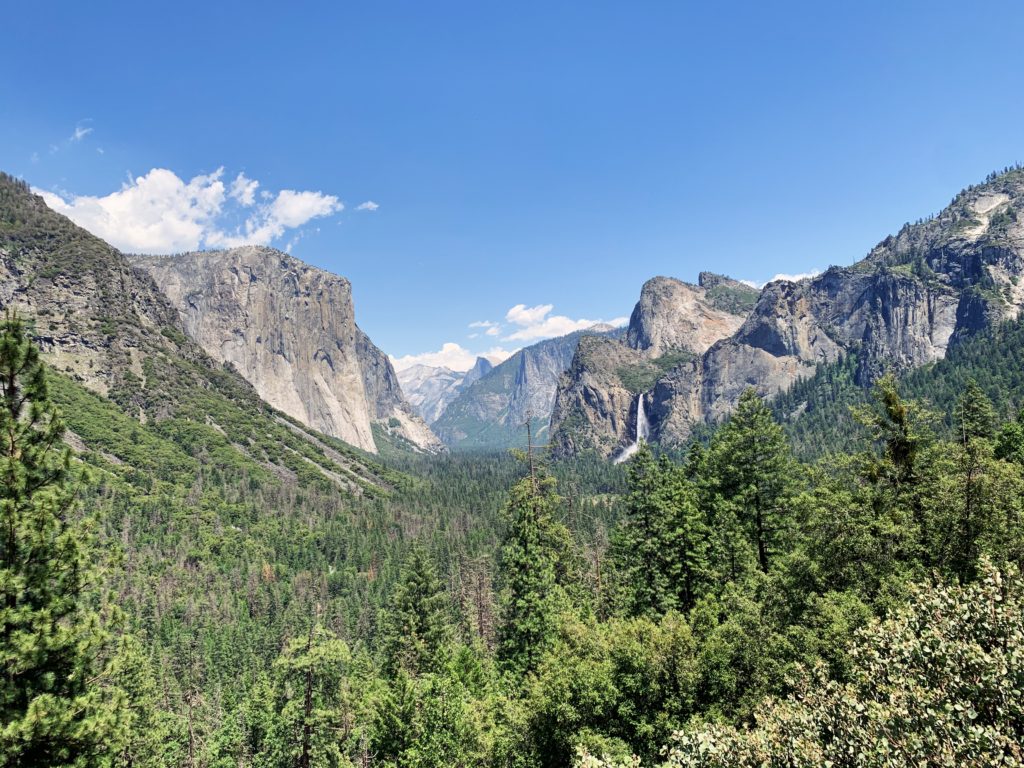 Yosemite National Park is situated in the Sierra Nevada mountains of California, and is famed for its incredible cliffs, deep valleys, waterfalls, rivers, and ancient sequoia groves. During my own visit to Yosemite, the word that kept coming to mind was "majestic."
The mountains, the trees, the waterfalls, the rivers—they're all so powerful, grand, and wild within the park national boundaries. It's just a larger than life kind of place!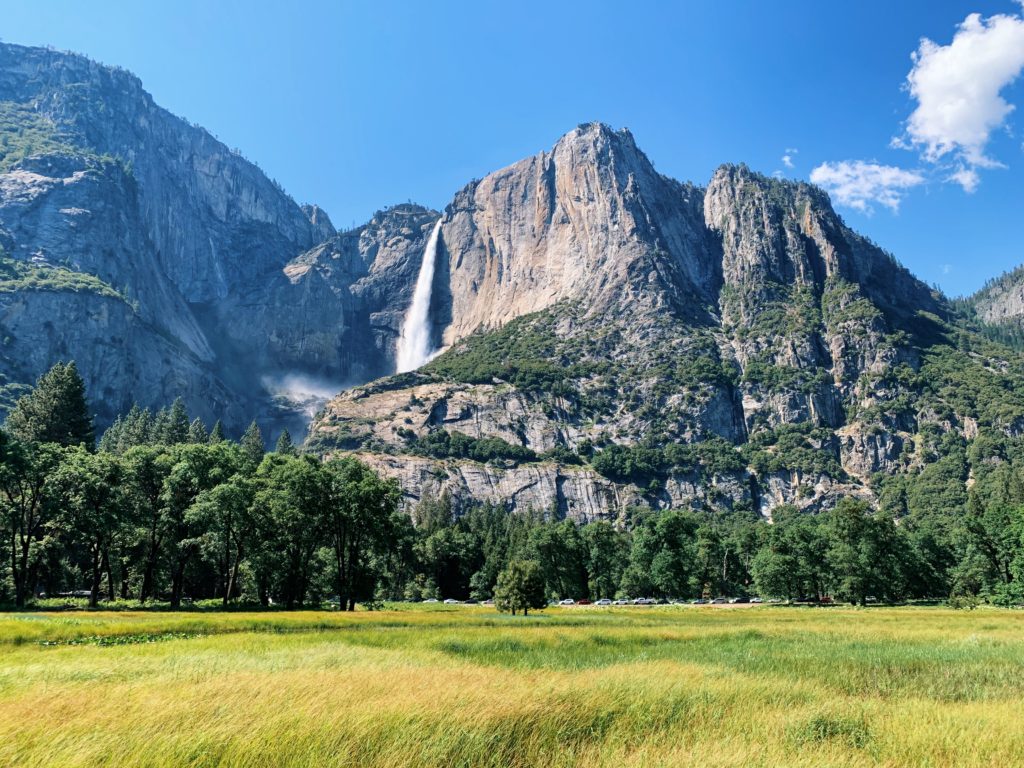 We visited Yosemite during early summer, when the landscapes were lush and the waterfalls were roaring. But I'm itching to return in the winter months; I can only imagine how breathtaking and peaceful the scenery is when its blanketed in a thick layer of fluffy white snow. Add in a cozy lodge and a cup of spiked hot chocolate, and I'm all set!
3. Oakland
Distance from San Jose: 45 minutes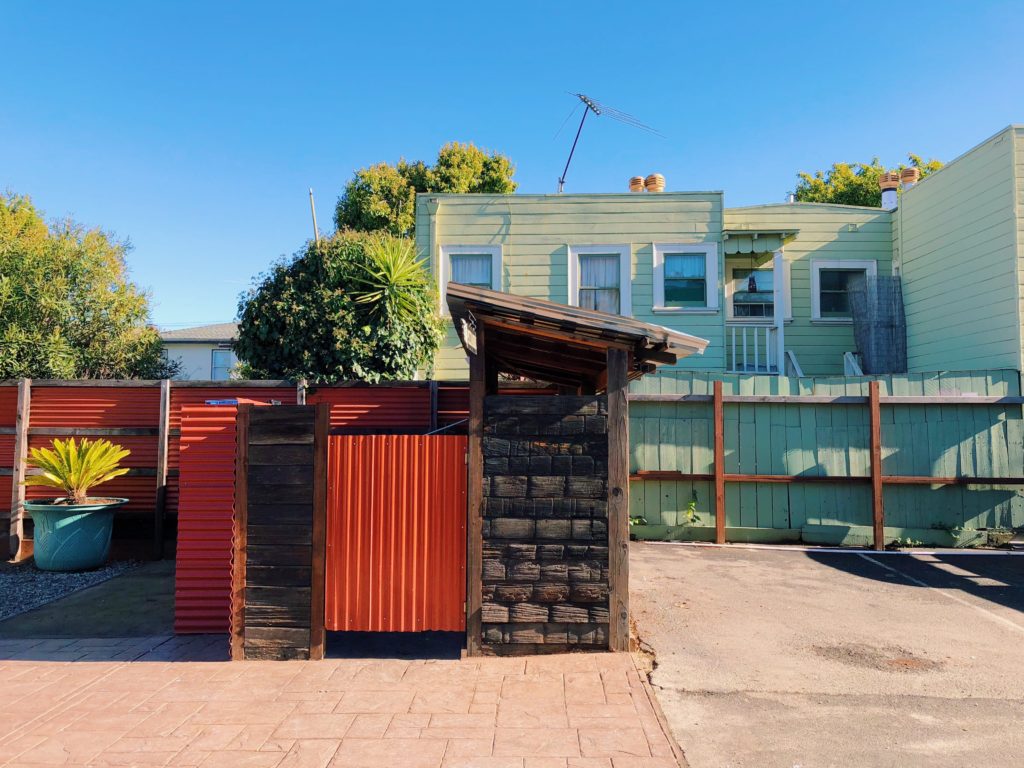 One of the destinations I was most eager to visit after moving to San Jose was Oakland, the "other" city by the bay (with the original City By the Bay being San Francisco, of course).
Oakland is a true multicultural melting pot, and has developed a reputation for its trendy neighborhoods, colorful street murals, and bustling waterfront district. The hip and historic Temescal neighborhood swept me off my feet with its plentiful boutiques, funky dive bars, beer gardens, art galleries and cafes.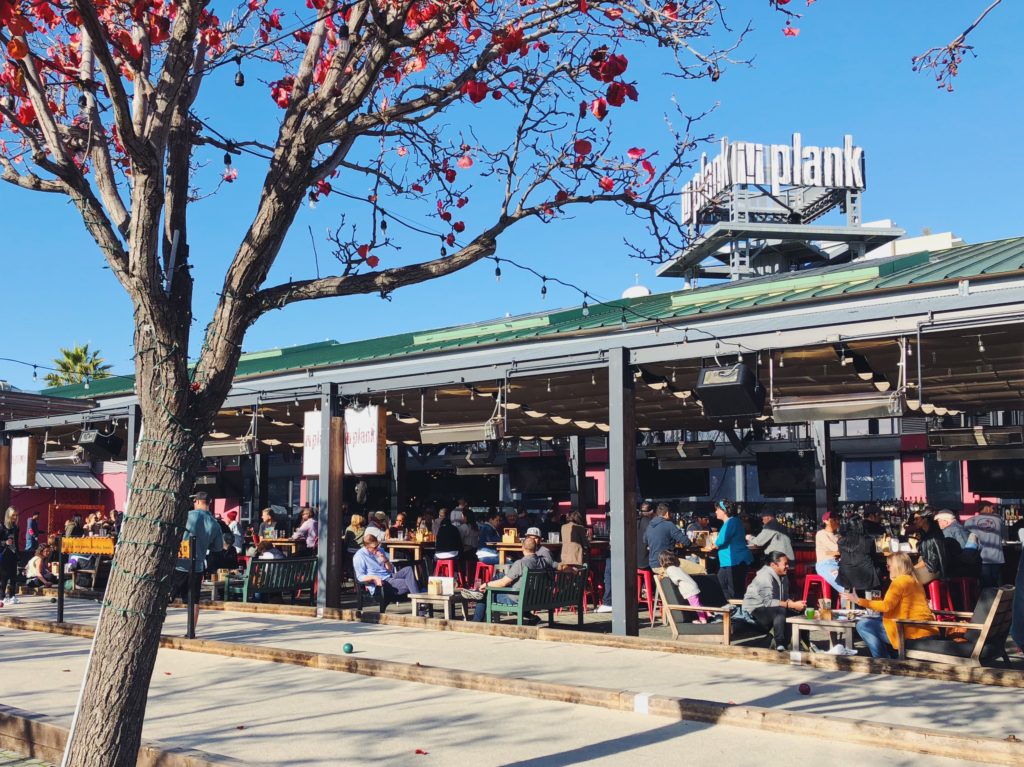 And don't even get me started on the food – Oakland has it all, from southern style mac-n-cheese (promise me you'll try the buffalo mac at Homeroom if you ever visit Oakland) to authentic Ethiopian, Burmese, Korean and other global cuisines.
Get $40 off your first Airbnb booking!
4. Santa Cruz
Distance from San Jose: 45 minutes
A quick trip over the hills of the Santa Cruz Mountains, and you'll feel like you're a world away from Silicon Valley. For me, Santa Cruz almost feels more like SoCal than NorCal; the kitschy beach boardwalk, long stretches of shoreline, and laidback surfer vibes probably play a role in that.
My perfect day in Santa Cruz? Strolling down the beach with a coffee and a pastry, window shopping and eating my way through downtown, cheap thrills on the Santa Cruz Beach Boardwalk, and sunset at Natural Bridges State Beach.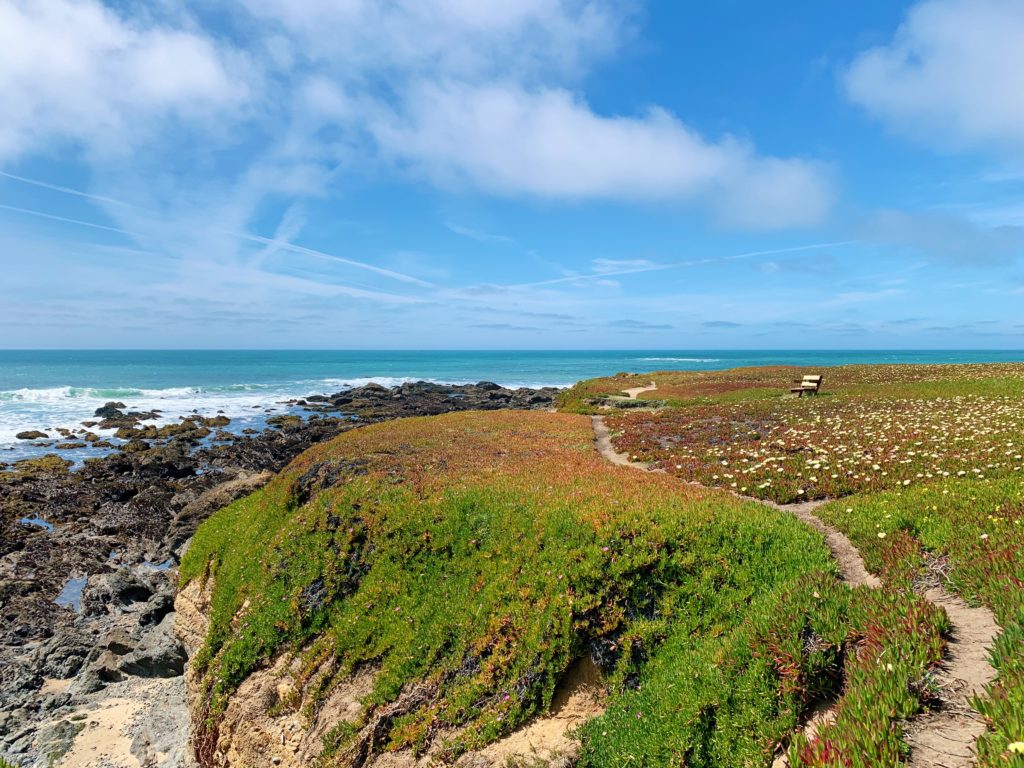 Honestly, the entire stretch of coastline between San Fransisco and Santa Cruz makes for a great weekend getaway. Pescadero and Half Moon Bay are two of my favorite charming little towns north of Santa Cruz.
5. Sonoma
Distance from San Jose: 2 hours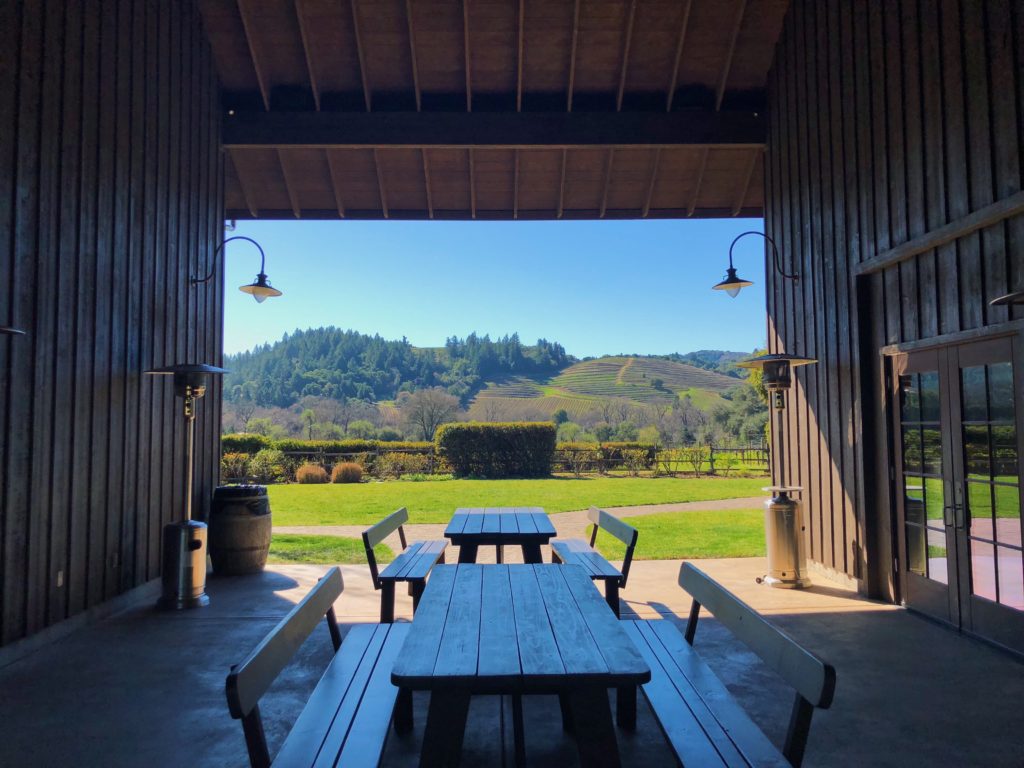 Ah, Sonoma. You will forever be one of my favorite weekend getaways from San Jose! No matter how many times I visit, I discover more charming towns, more sprawling vineyards, more excellent wines, and more reasons to return to this iconic region of California.
Don't be fooled – there is a town called Sonoma, but most often when people talk about visiting "Sonoma" they're referring to the entire county…which is quite large! You could drive for an hour and still be in Sonoma County, and there are plenty of charming towns to choose as your base.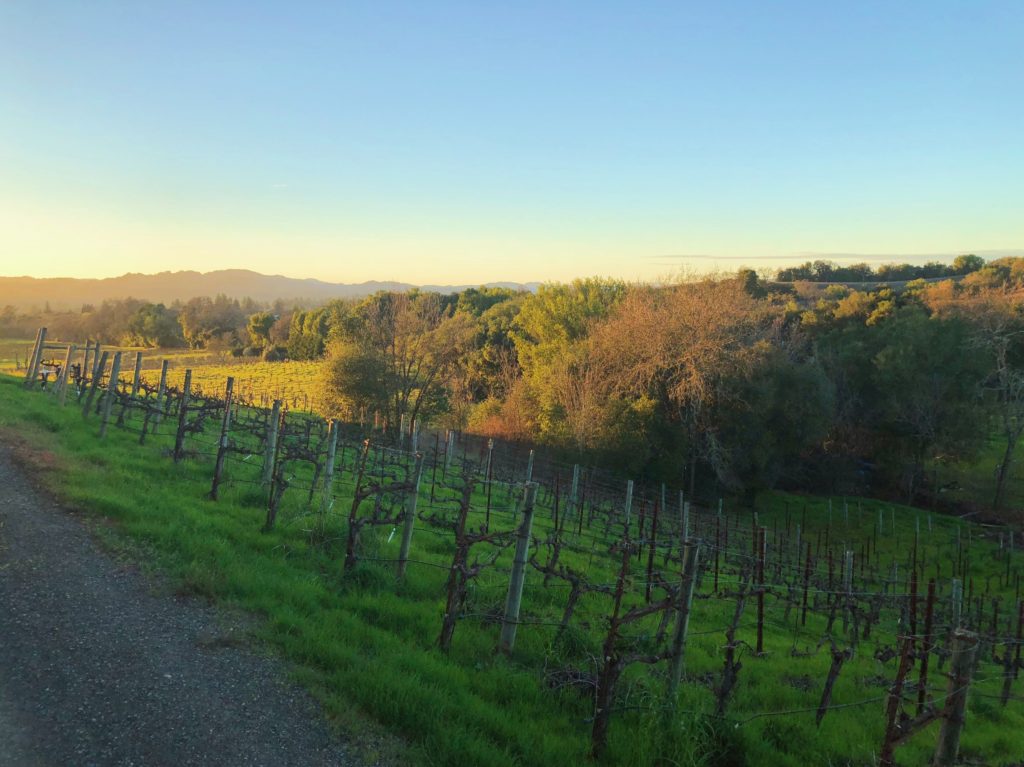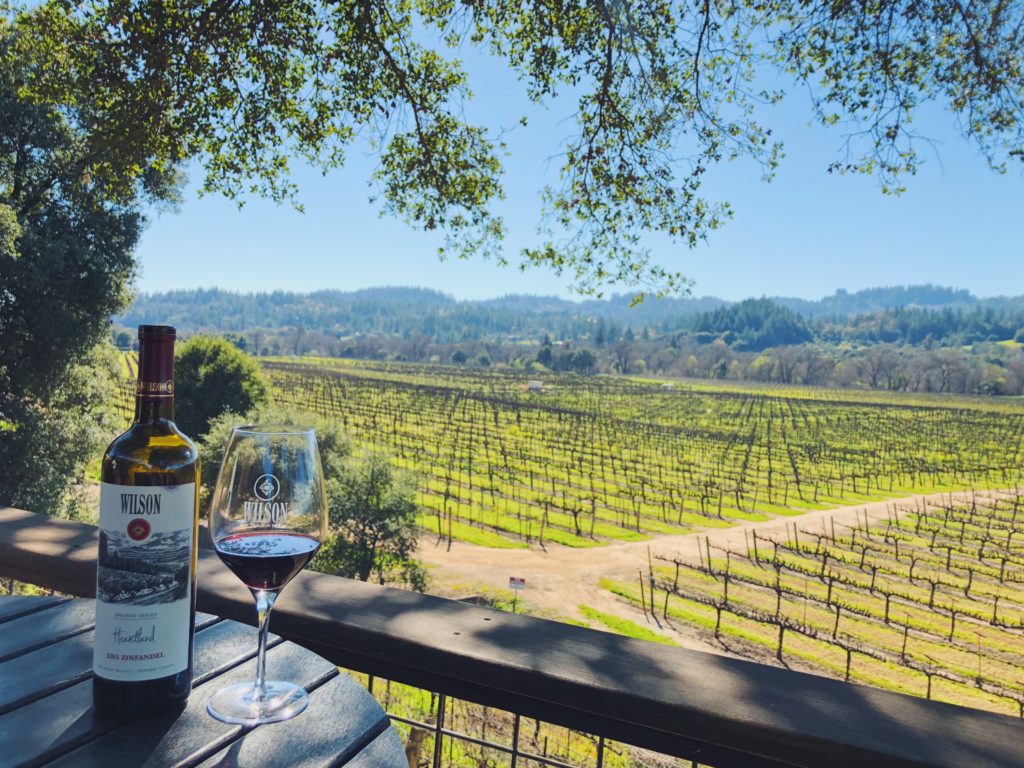 Healdsburg is my favorite town in Sonoma, with Sebastopol coming in as a close second. Not only is this region of California ridiculously beautiful, it also produces some truly world-class wines, and is more laid back (read: less pretentious) than neighboring Napa.
(function(d, sc, u) {
var s = d.createElement(sc), p = d.getElementsByTagName(sc)[0];
s.type = 'text/javascript';
s.async = true;
s.src = u + '?v=' + (+new Date());
p.parentNode.insertBefore(s,p);
})(document, 'script', '//aff.bstatic.com/static/affiliate_base/js/flexiproduct.js');
6. Napa
Distance from San Jose: 2 hours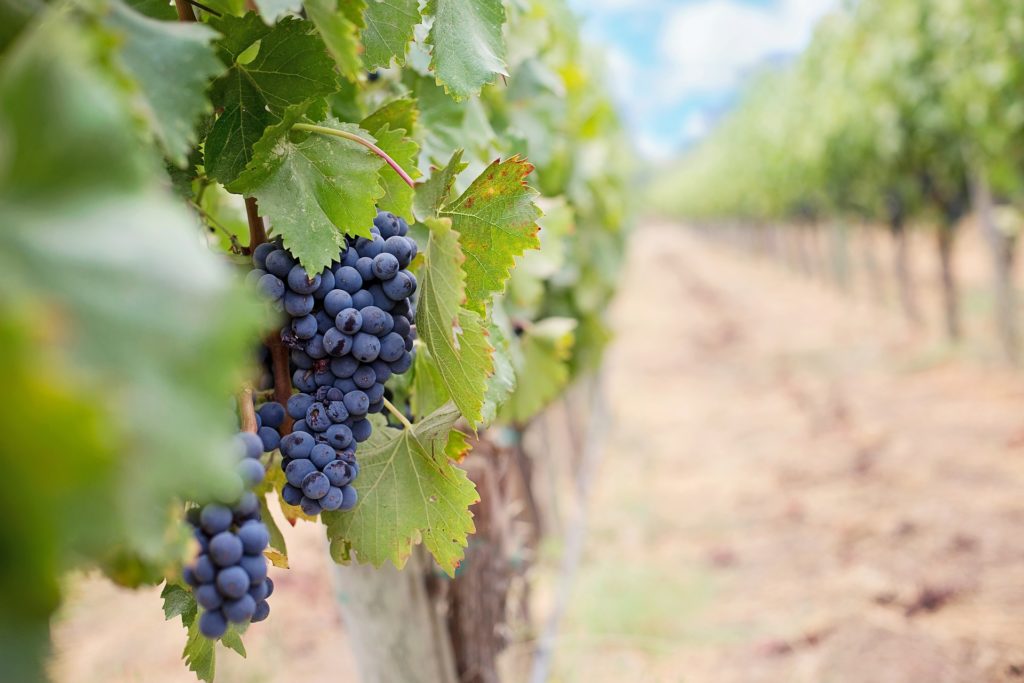 …that said, I'll never pass up an opportunity to visit Napa Valley. My favorite towns (so far) are Calistoga and Napa, though I've heard great things about St. Helena too.
Some of Napa's wineries truly look like they were plucked out of the Tuscan countryside; they're incredibly regal and luxurious. Others are a bit more understated, but either way you can always be sure that the wine will be amazing.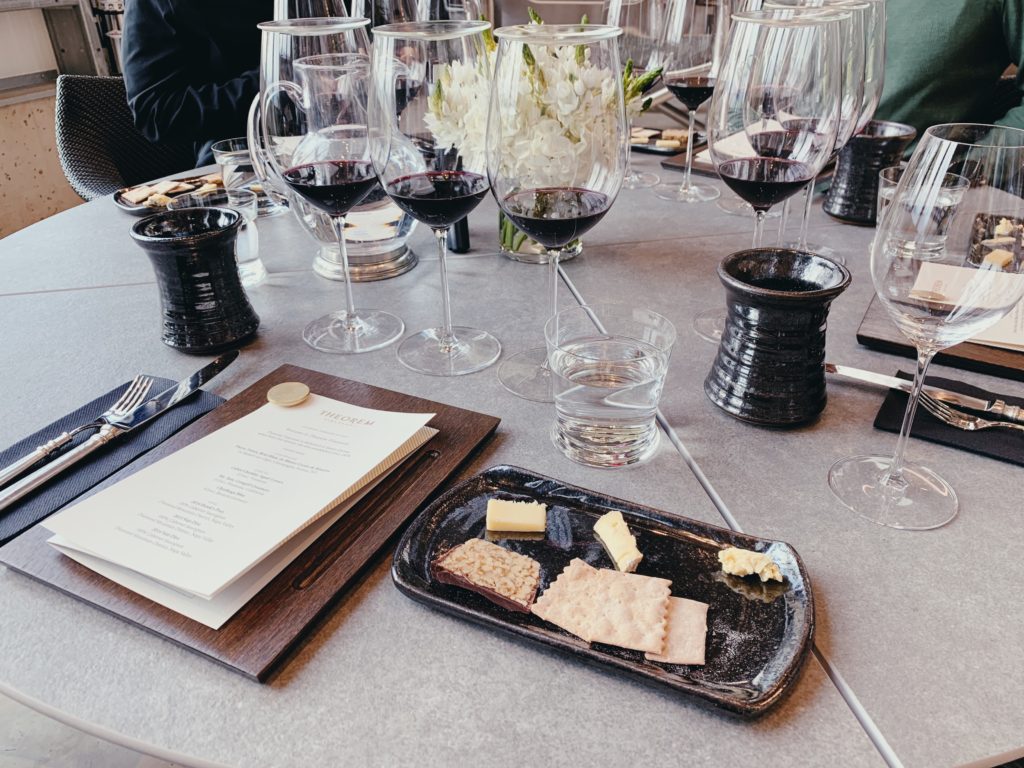 Accommodations in Napa can be quite pricey, so I usually opt for Airbnbs or budget chain hotels. With any luck, you'll be tipsy enough that it won't matter where you're sleeping anyways!
Get $40 off your first Airbnb booking!
7. San Luis Obispo
Distance from San Jose: 3 hours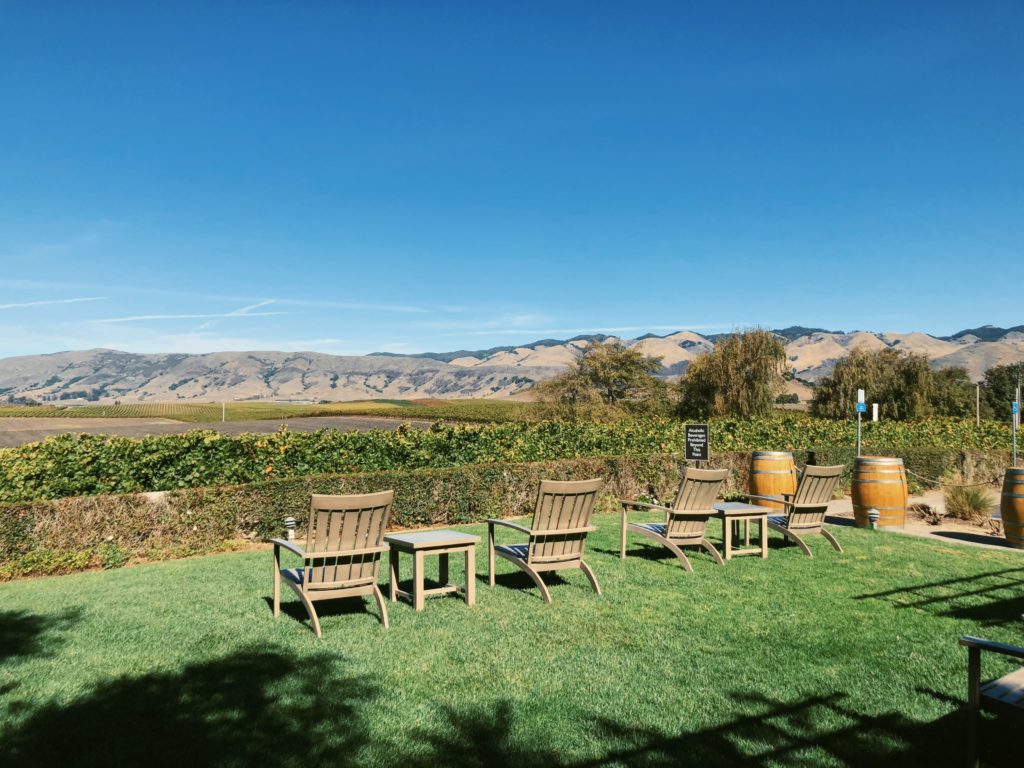 For wine enthusiasts, San Luis Obispo is an excellent off-the-beaten-path alternative to Napa and Sonoma. San Luis Obispo County is actually the third largest wine region in all of California, but it's much less popular among tourists than its northern counterparts.
The Edna Valley area is absolutely gorgeous, and is home to a number of highly-rated wineries in very close proximity to one another. It's known primarily for its Chardonnays and Pinot Noirs – two personal favorites of mine.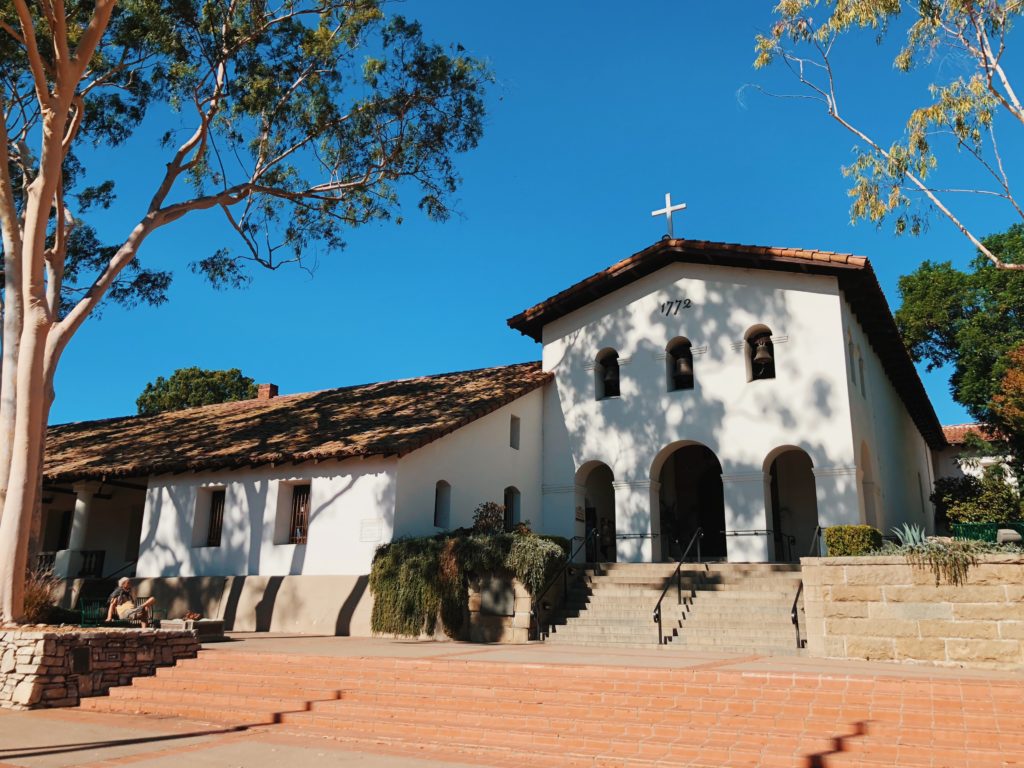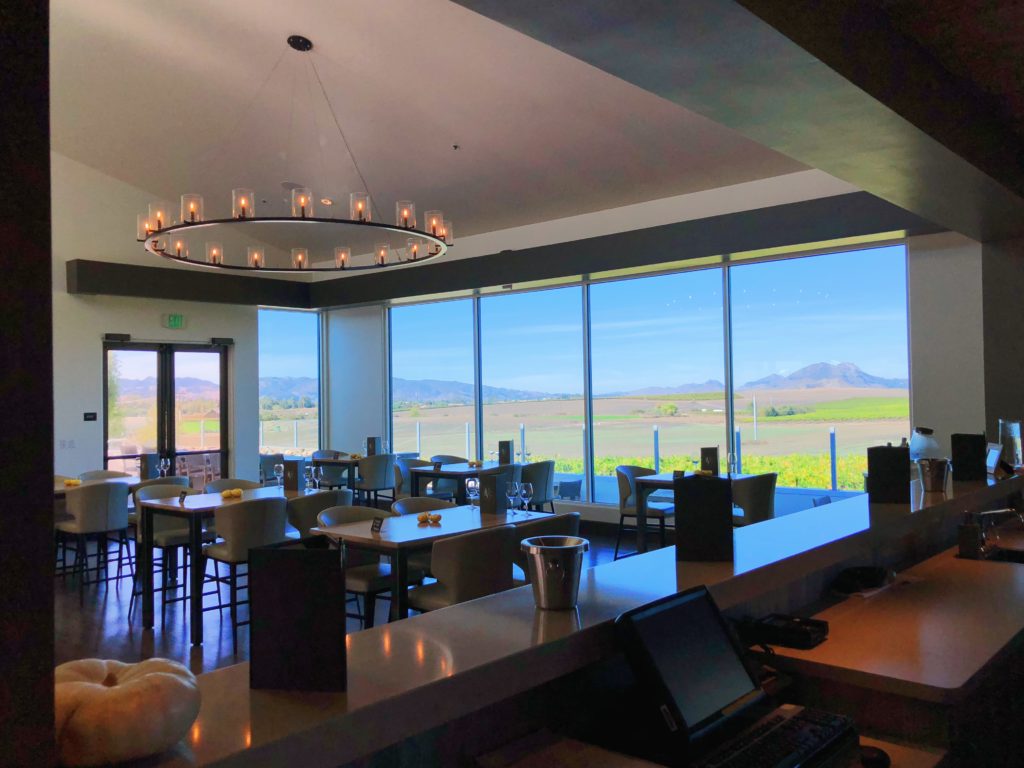 Downtown San Luis Obispo is also cute as can be, with its plentiful hip cafes, charming brunch spots, lively bars, and quirky shops. If you're able to visit on a Thursday, you can't miss the iconic Thursday Night Farmer's Market. It felt more like a festival or street party than a farmer's market, really!
Adventure seekers can outdoor lovers can enjoy hiking, biking, kayaking and SUPing in the hills and coastal areas surrounding San Luis Obispo.
8. Carmel-by-the-Sea
Distance from San Jose: 1.5 hours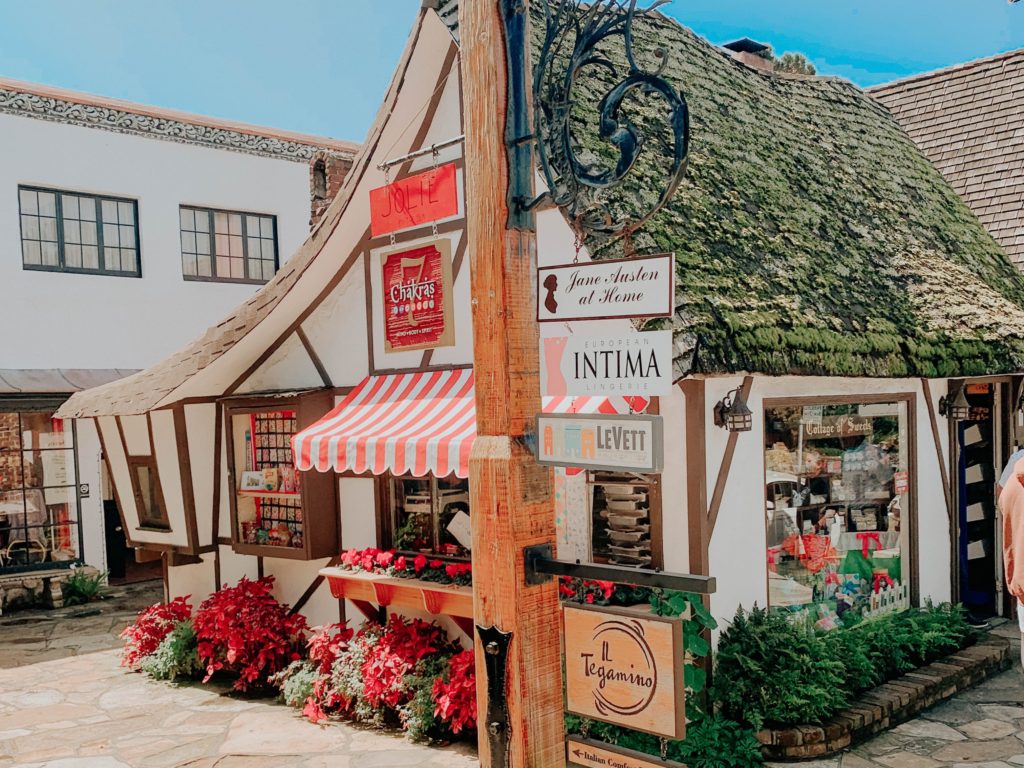 Carmel-by-the-Sea. The name alone sounds like something out of a fairytale…and after seeing the town myself, I can safely say that the name is a perfect fit. This ritzy little village is known for its old world charm, scenic and walkable downtown, and dramatic coastal views.
Quaint cottages line the streets of Carmel's one-square mile downtown area, along with boutiques and wine tasting rooms. You won't find any street numbers here; instead, businesses and residents name their homes (i.e. "Sea Urchin") or use cross-streets or descriptive details to provide directions.
Carmel is also the perfect jumping off point for exploring the famous 17-Mile Drive. This scenic road winds down the Pacific coastline past gorgeous vistas, world-famous golf courses and luxurious homes. You can also combine a trip to Carmel with a visit to nearby Monterey.
9. Santa Cruz Mountains
Distance from San Jose: 30 minutes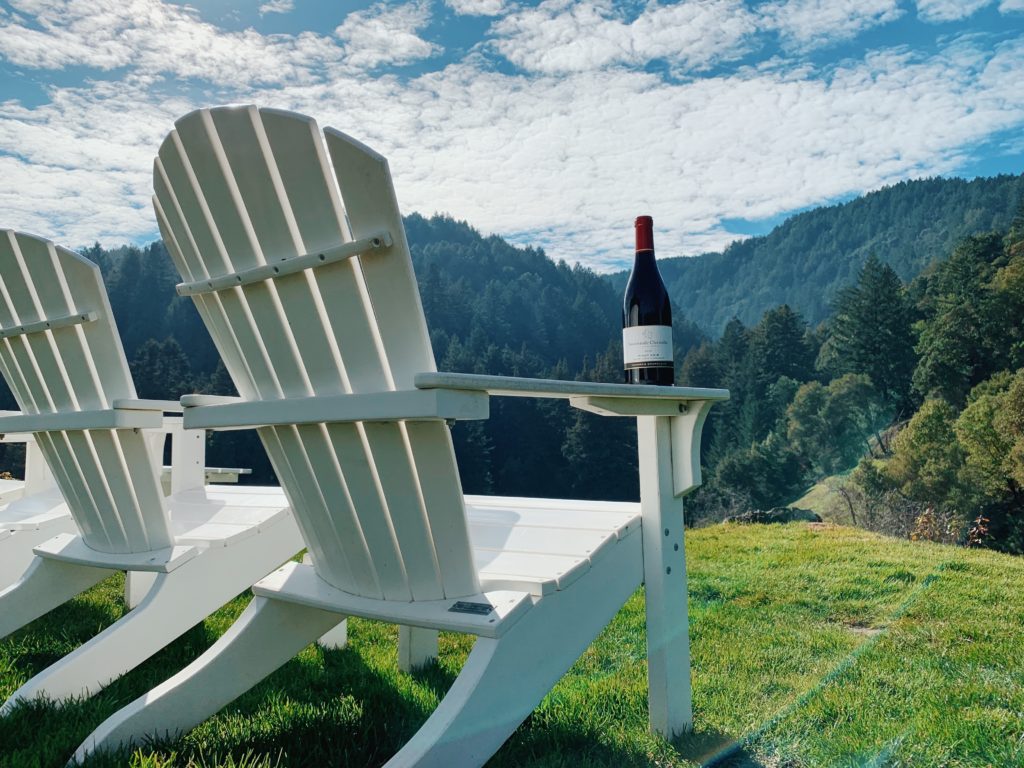 True, the Santa Cruz Mountains are close enough to San Jose to be a day trip destination rather than a weekend getaway. But spending a night or two in this forested region is the perfect way to escape the madness of the city and rekindle your connection with nature.
There are a surprising number of charming Airbnbs in the Santa Cruz Mountains, most of which are cozy wood cabins surrounded by redwood trees and trickling streams. But we opted for something a bit more whimsical: glamping in a treehouse…on a working vineyard, no less!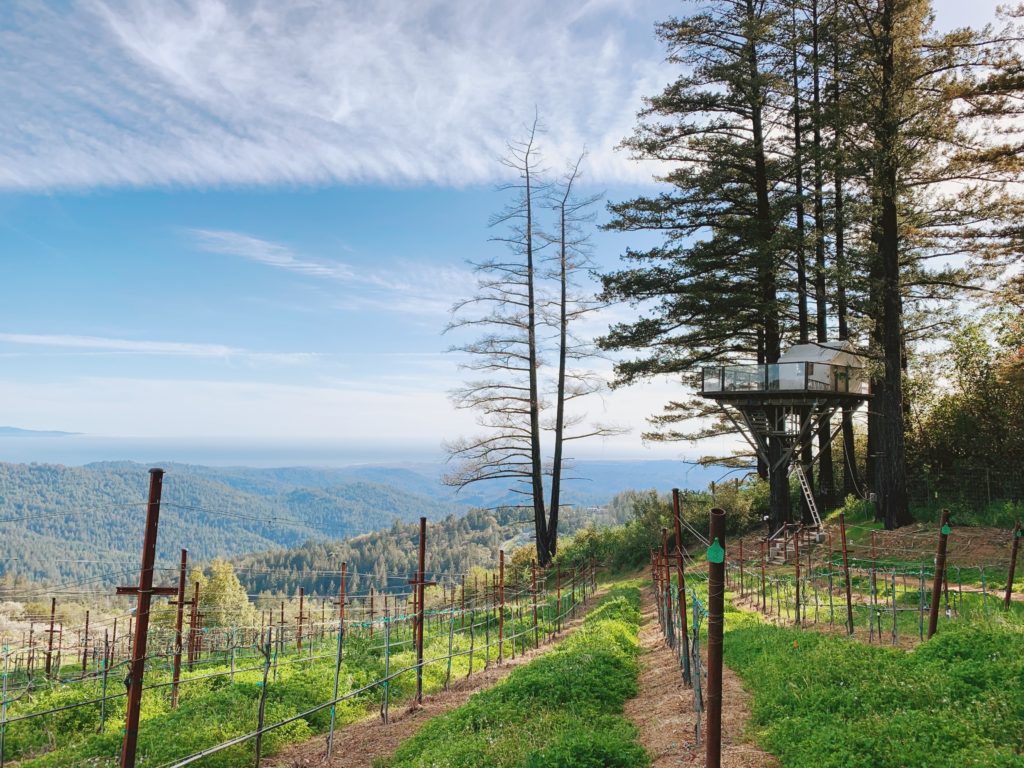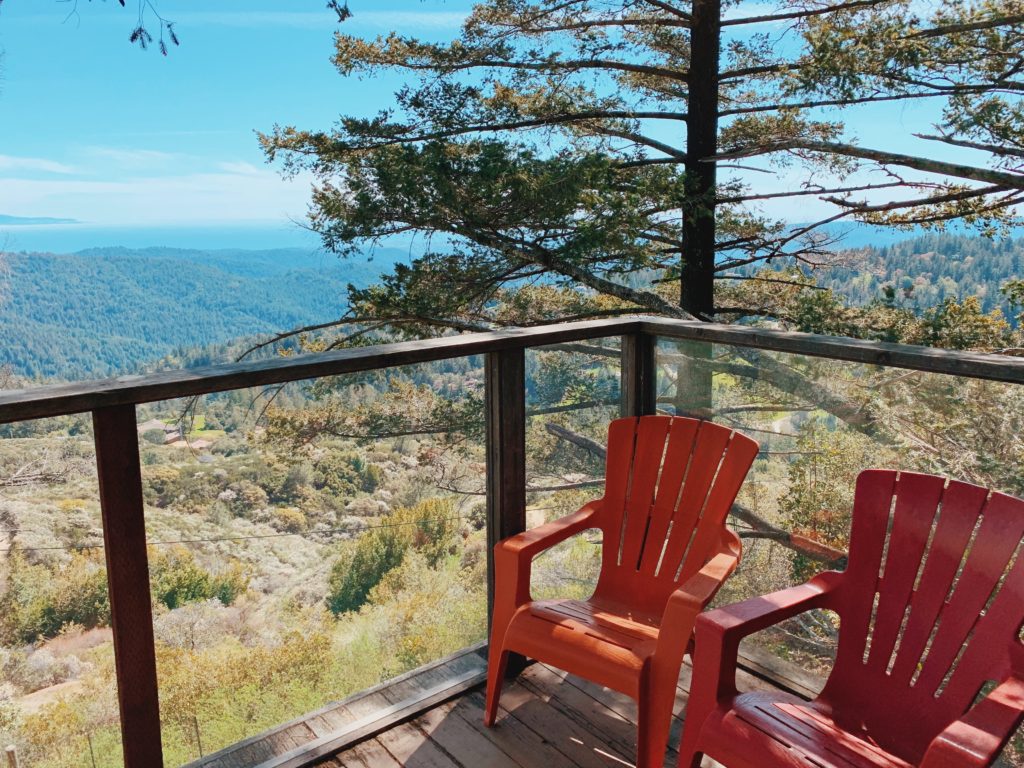 The Santa Cruz Mountains are a hub for under-the-radar wineries and scenic hiking trails, so you can tailor this getaway to your perfect balance of adventure and relaxation. How lucky are we to have such a stunning weekend getaway so close to where we live?
10. Lake Tahoe
Distance from San Jose: 4 hours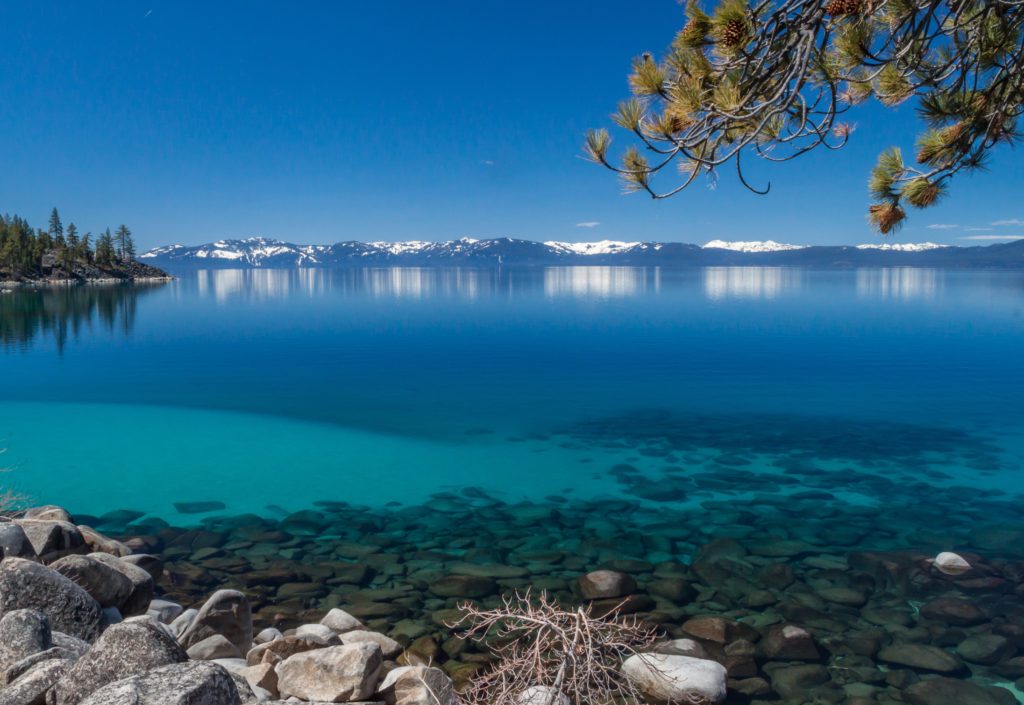 Lake Tahoe is one of those rare destinations that truly shines in any season. During the summer, you can booze cruise around the lake and cool off in the chilly, perfectly turquoise water. The hiking is excellent in almost any month of the year, and can be especially nice when the autumn leaves come out to play.
Winter is perhaps the most popular time for visit Lake Tahoe, when visitors flock to iconic ski resorts like Heavenly, Northstar, Kirkwood and Squaw Valley.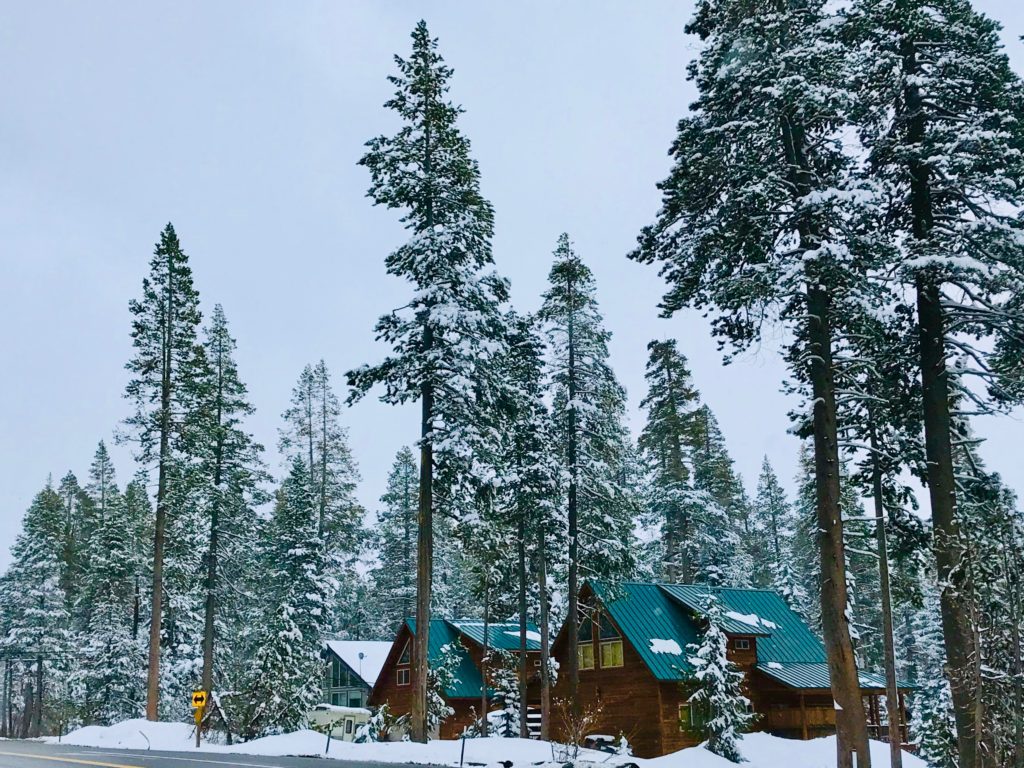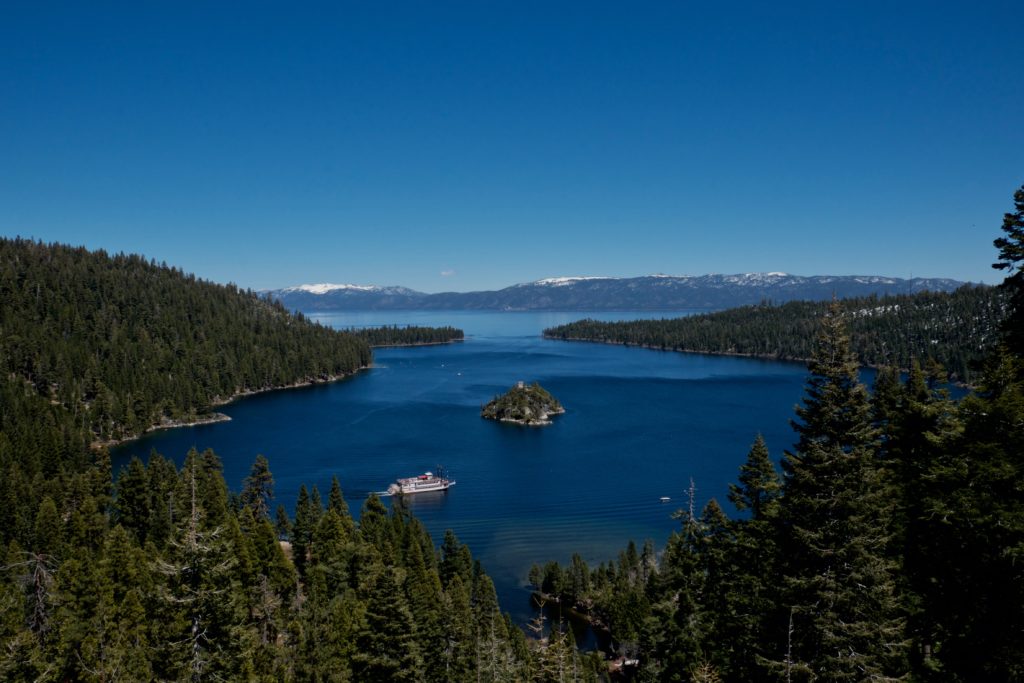 Whether you prefer summer sports like swimming, kayaking, hiking and SUPing, or would rather cozy up in a log cabin and spend your afternoons hitting the slopes, Tahoe is easily one of the best weekend getaways from San Jose.
Read Next: One Perfect Day in San Jose, California
---
Pin It!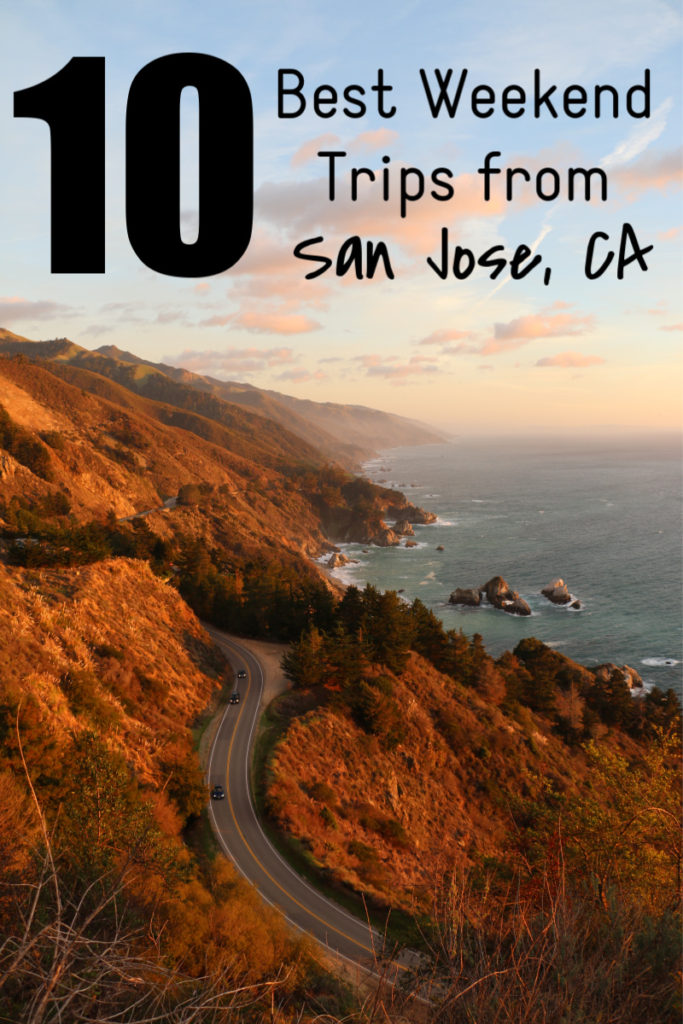 Are you a fan of short weekend getaways, or do you prefer to prioritize longer trips & international travel? If you live in or near the Bay Area, what are your favorite weekend trips? If not, which destination from this list would you choose to visit first?
Note: This post contains several affiliate links. If you make a purchase using one of these links, I will earn a small commission at no additional cost to you. My affiliate income helps offset the cost of running this blog, and allows me to keep this site free of ads and sponsored posts. So, thank you!!
The post 10 Best Weekend Getaways from San Jose, CA appeared first on The Wandering Blonde.
[ad_2]
[the_ad_group id="4187"]