[the_ad_group id="4187"]
[ad_1]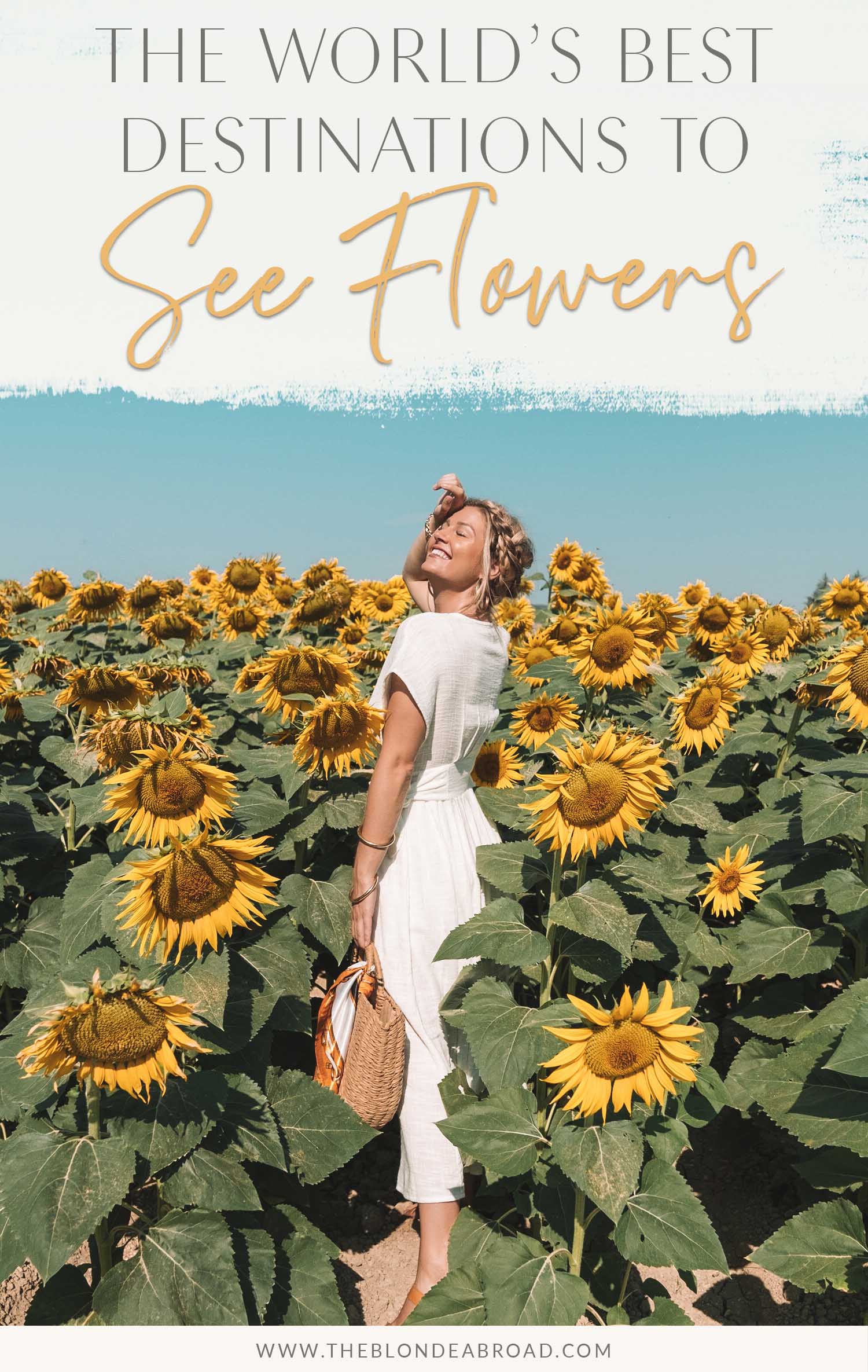 Who doesn't love having fresh flowers around them? They brighten up a space, smell fantastic, and in my experience—they lift my mood! You too? Well, why not take that to the next level? Imagine being in a field, surrounded by millions of them…
Whether you're looking to travel in the States and visit California or Texas or you're looking to head abroad to Japan or the UK, these amazing flower fields are next level.
One thing to note: when you are visiting, it's always important to be mindful of the environment.
Though it's really fun to get photos with the gorgeous flowers, make sure not to walk on them and respect both the space and the work of the cultivators! We want to preserve these fields for generations to come so everyone can enjoy the beauty.
Without further ado, here are some amazing flower fields to visit around the world!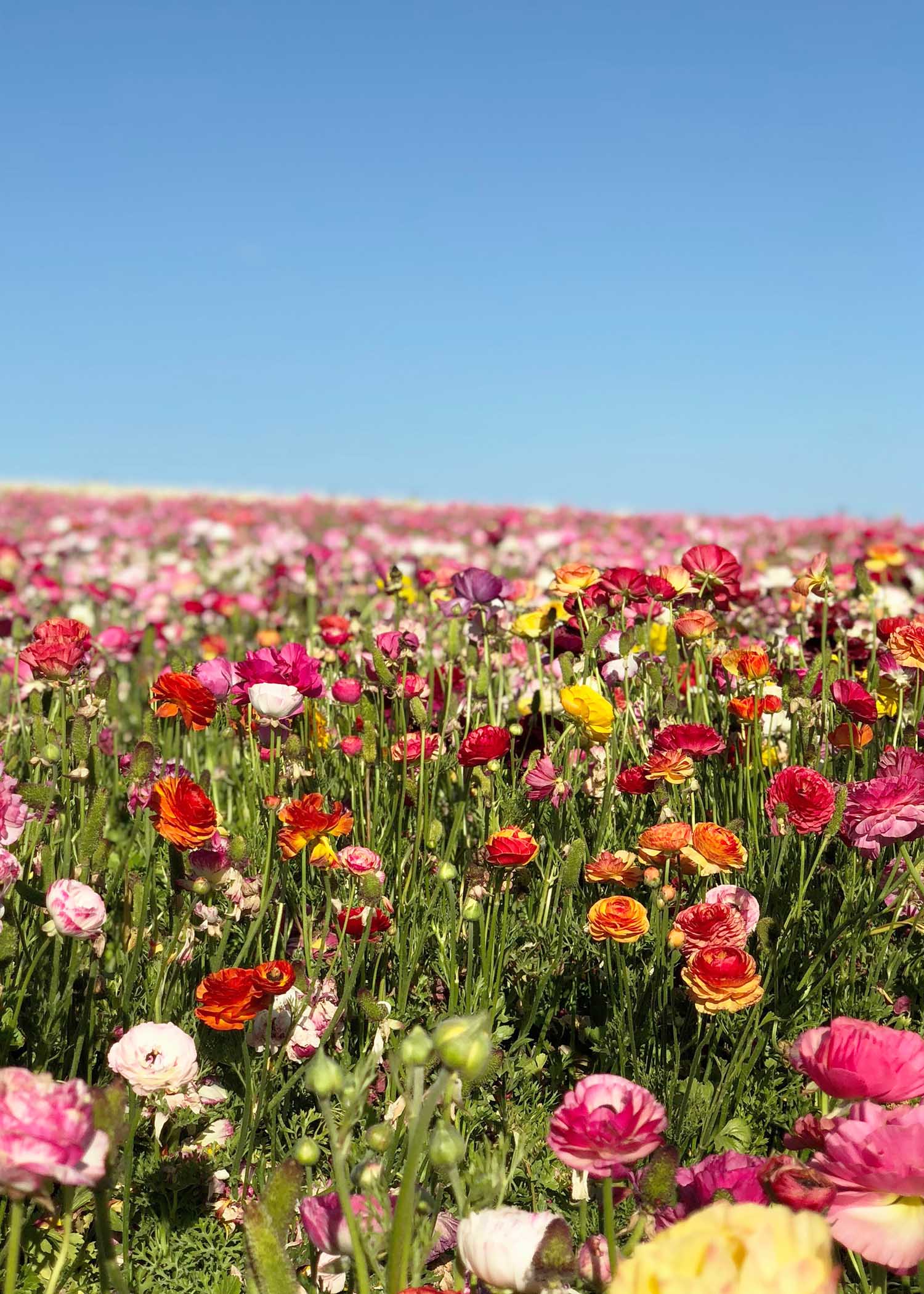 Carlsbad, California
The Flower Fields in Carlsbad, California
For over sixty years, the Flower Fields in Carlsbad, California have been visited by thousands of visitors a year, making it one of the most popular fields in the world.
The Giant Tecolote Ranunculus flowers bloom every year from March through early May and cover over 55 acres! At only $18 a person, it's one of the best places to sit down and enjoy an afternoon picnic.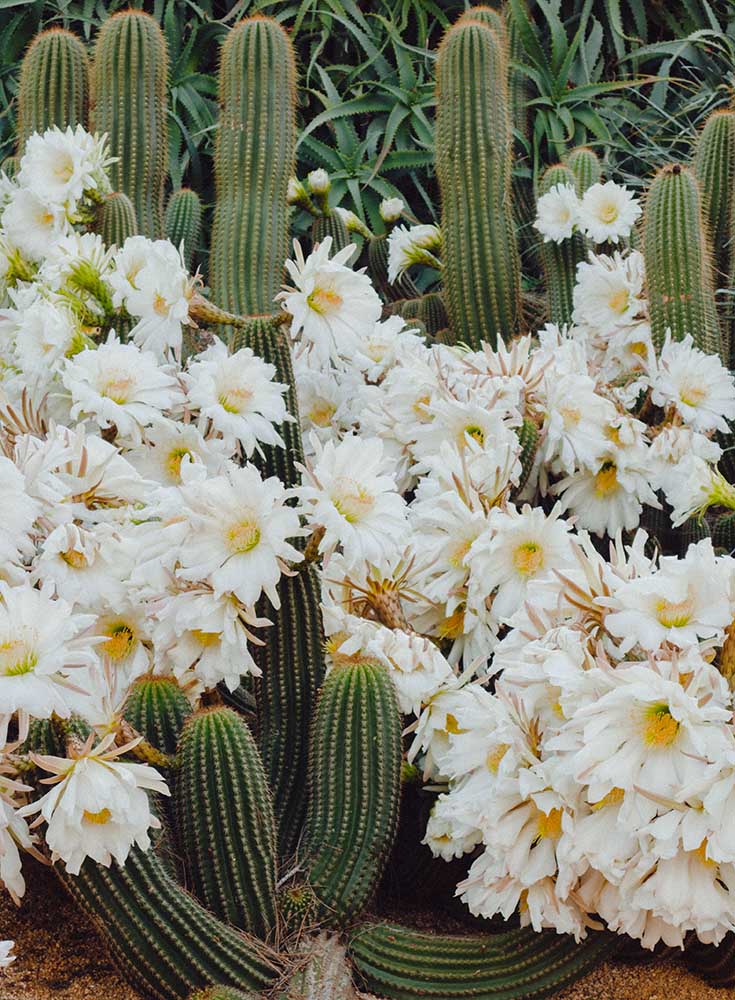 Cactus Blooms in Arizona
Have you ever seen a blooming cactus? What about a whole field of them? It's definitely a sight to behold and Arizona is the prime place for getting a peek!
You'll have to research which places would be best to go because it changes every year and some areas will be in full bloom before others.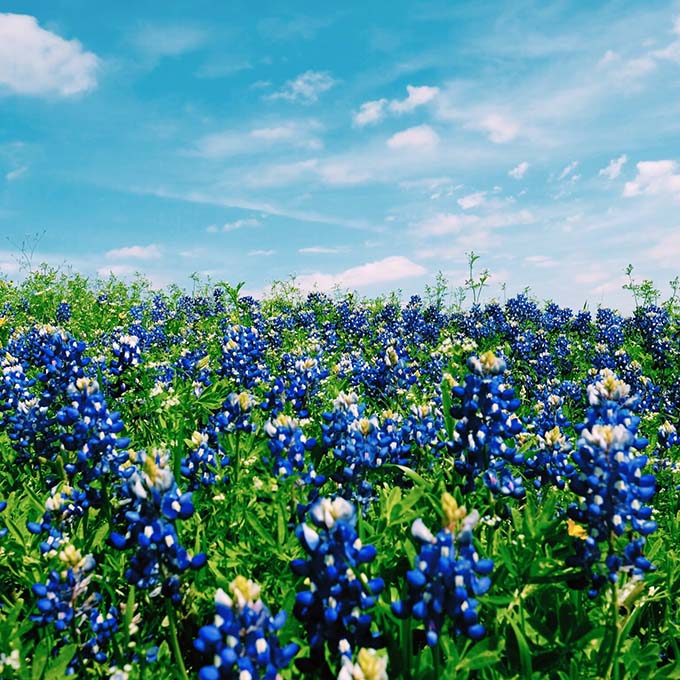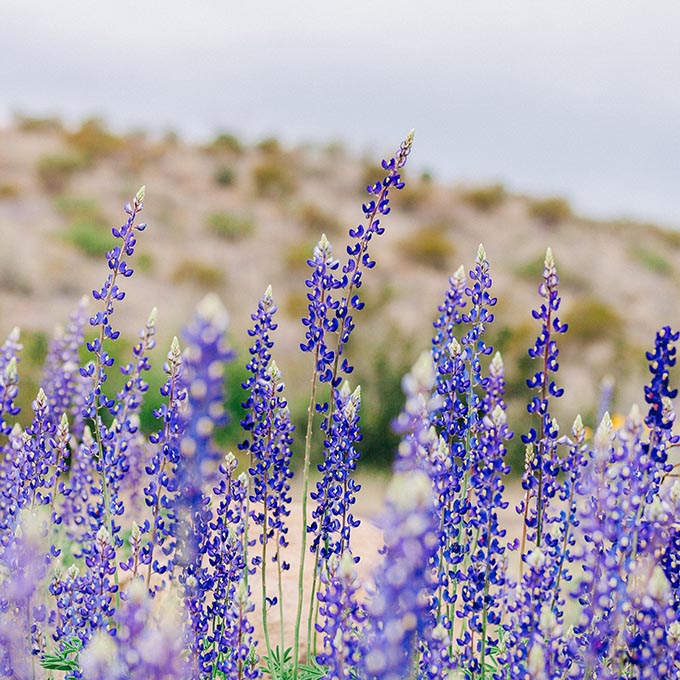 Bluebonnets in Texas
When most people think of Texas, they think of rolling hills and tons of rustic charm…but maybe not flowers!
But central Texas is home to large fields of bluebonnets, painting the ground in color. From mid-March to mid-April places like Georgetown, Fredericksburg, Austin, and Washington County are completely covered and are quite impressive!
Going on a road trip? The Ennis Bluebonnet Trail is 40-miles of brilliant florals.
From the beginning of April to the end of April, Ennis showcases miles and miles of mapped driving Bluebonnet Trails. Tens of thousands of visitors visit the wildflower show and for good reason!
If you have a large group or just want to see the trails with a garden expert, you can sign up for a 2-hour tour where you will learn everything there is know about the flowers!

Skagit Valley Tulip Festival in Washington
Skagit Valley Tulip Festival in Washington
Held from April 1-30, the Skagit Valley Tulip Festival celebrates millions of blooming tulips!
Located 60 miles north of Seattle, the festival is open from 9 am to 5 pm and costs $10 on weekends and $7 on weekdays. It's no wonder that agriculture is the number one industry in Skagit County.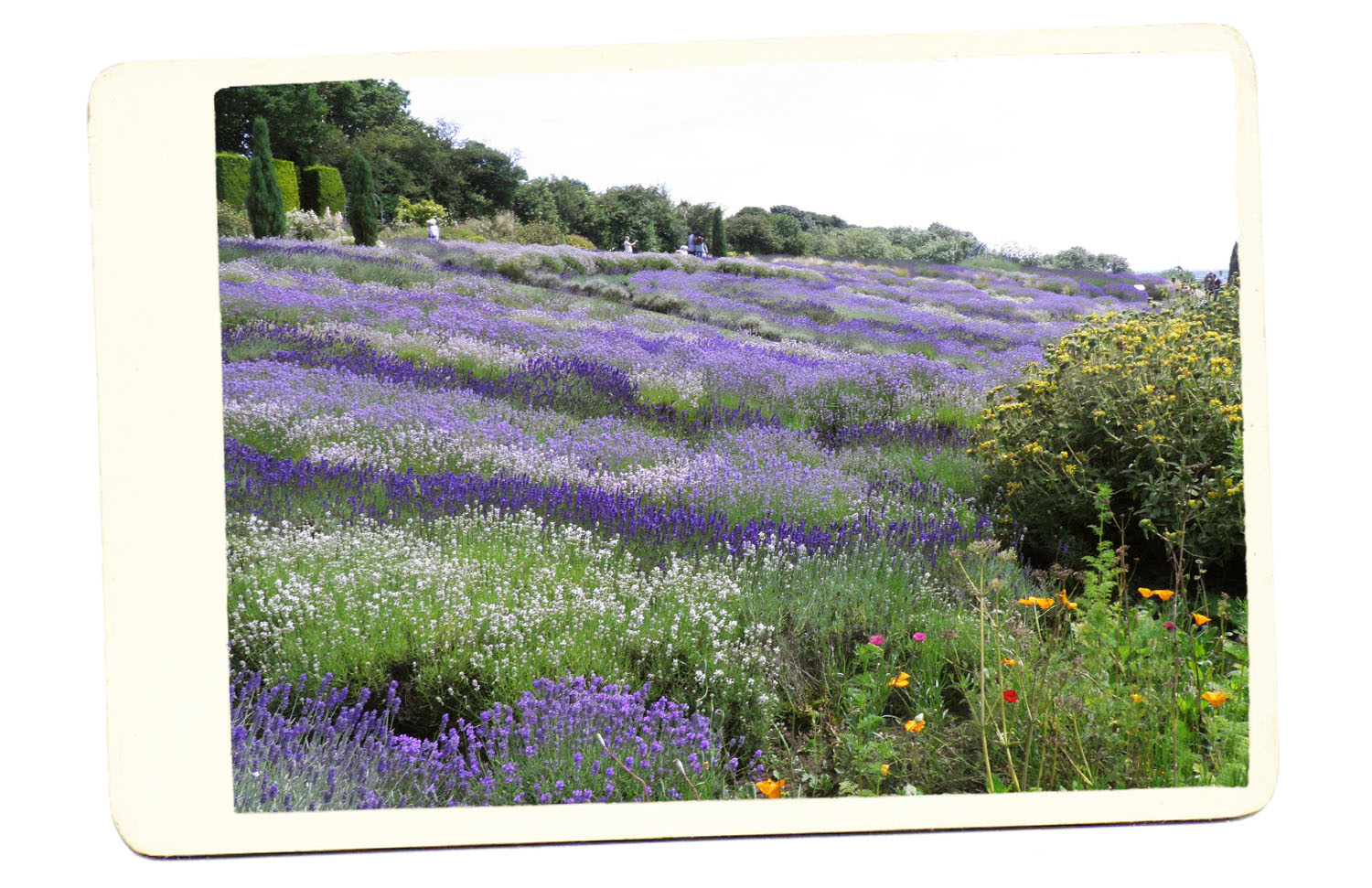 Yorkshire Lavender in Terrington, England
It's not just the gorgeous lavender fields in shades of amethyst, indigo, and white that make Yorkshire Lavender a huge draw; it's also the incredible, soothing scent! Plan a trip to Terrington, England, in July or August to see—and smell—hundreds of varieties.
And be sure to snag some of their lavender oil, perfect for relaxing on busy days. 🙂

Castelluccio Di Norcia
Castelluccio Di Norcia, Italy
Castelluccio Di Norcia is tucked away in the heart of Valnerina inside the Mounts Sibillini National Park. From May to July, the lands fill with colorful flowers, with shades ranging from yellow to red to white to violet; the time is affectionately known as the "Fiorita."
The flowers include lentils, gentianella, poppies, violets, and more.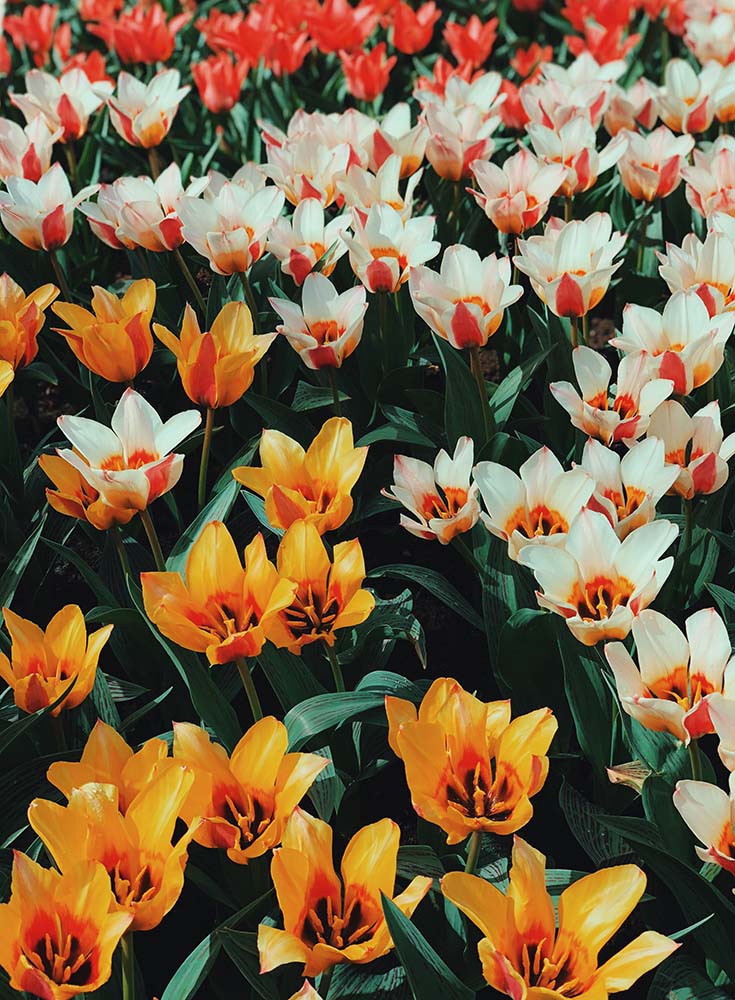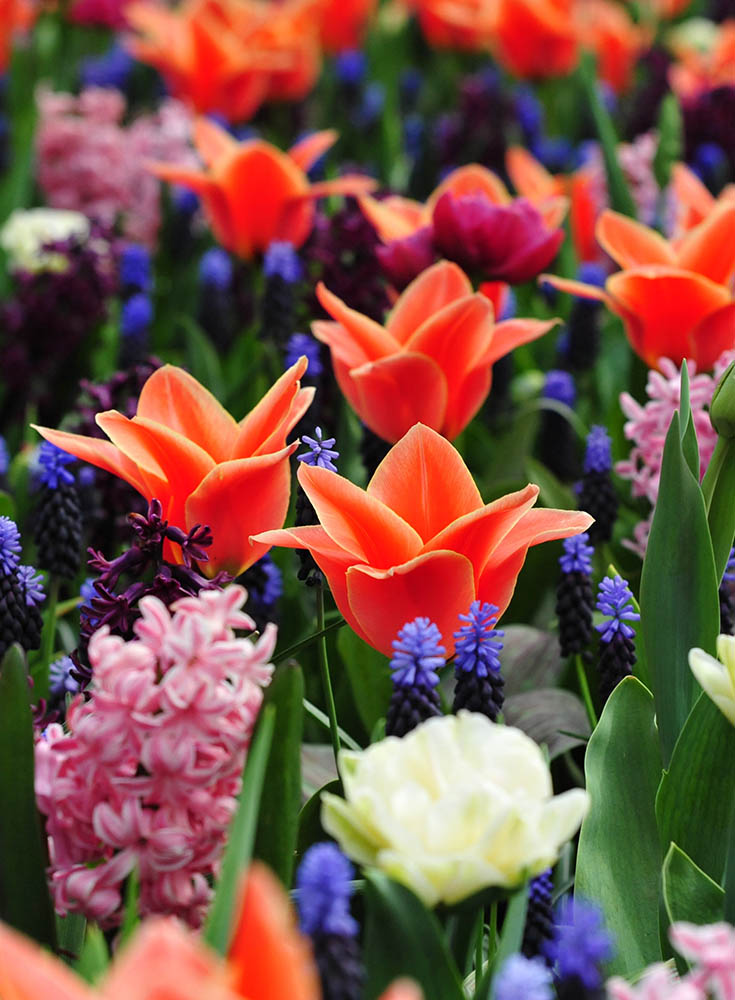 Keukenhof Gardens, The Netherlands
Holland is known internationally for its tulips that call Keukenhof Gardens home.
Located in the town of Lisse, the garden is the largest flower park in the world, with over 7 million flower bulbs during the season. From March to May, visit between 8 am to 7:30 pm to see just what makes Holland so well-known.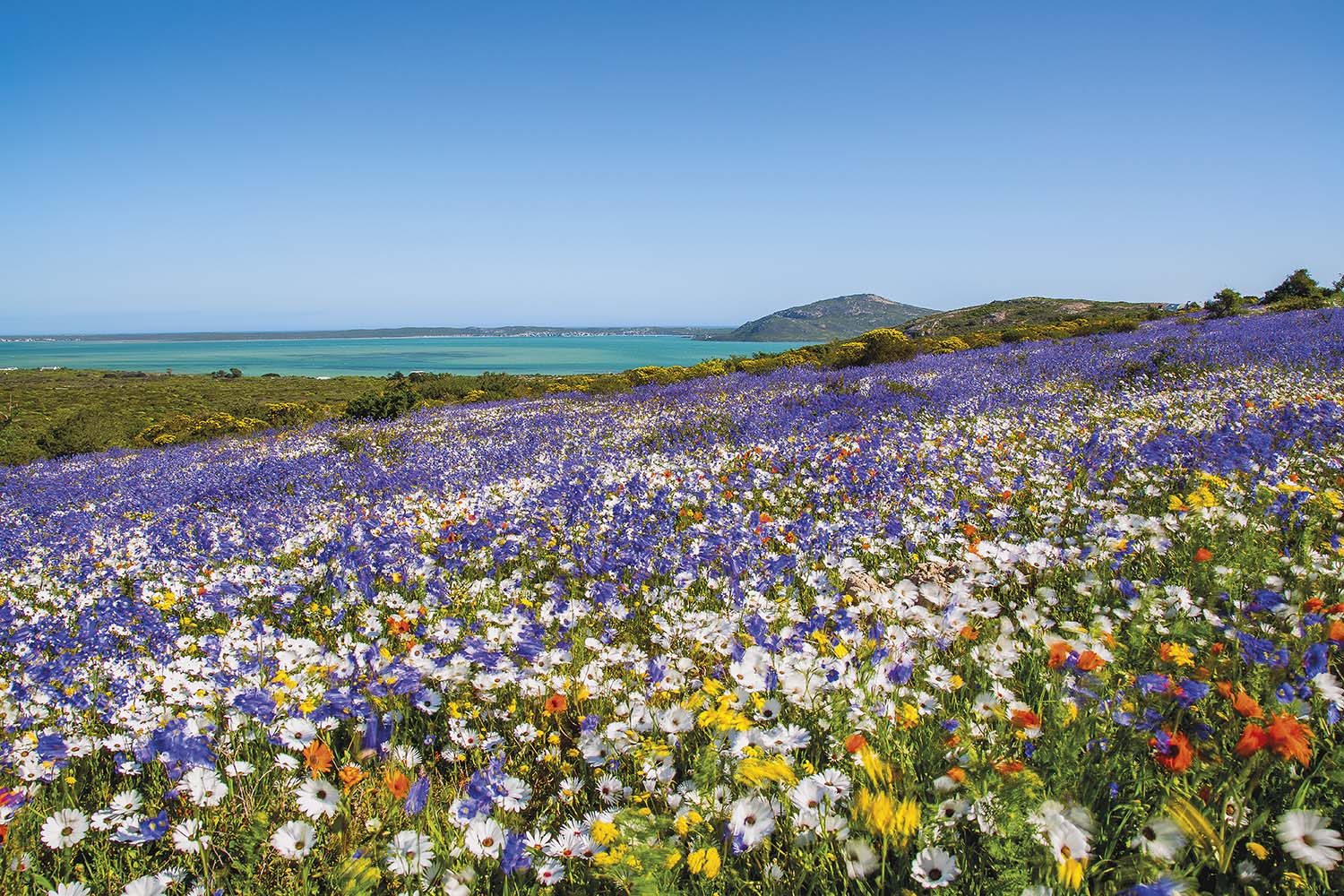 West Coast National Park, South Africa
West Coast National Park, South Africa
Wildflower season begins in South Africa around mid-July and the West Coast becomes a magnificent field of florals. Just about an hour outside of Cape Town, the mountains and fields are dotted with rainbow hues…and let me tell you, it's a sight to see!
Oh, and the canola blooms are a must in August!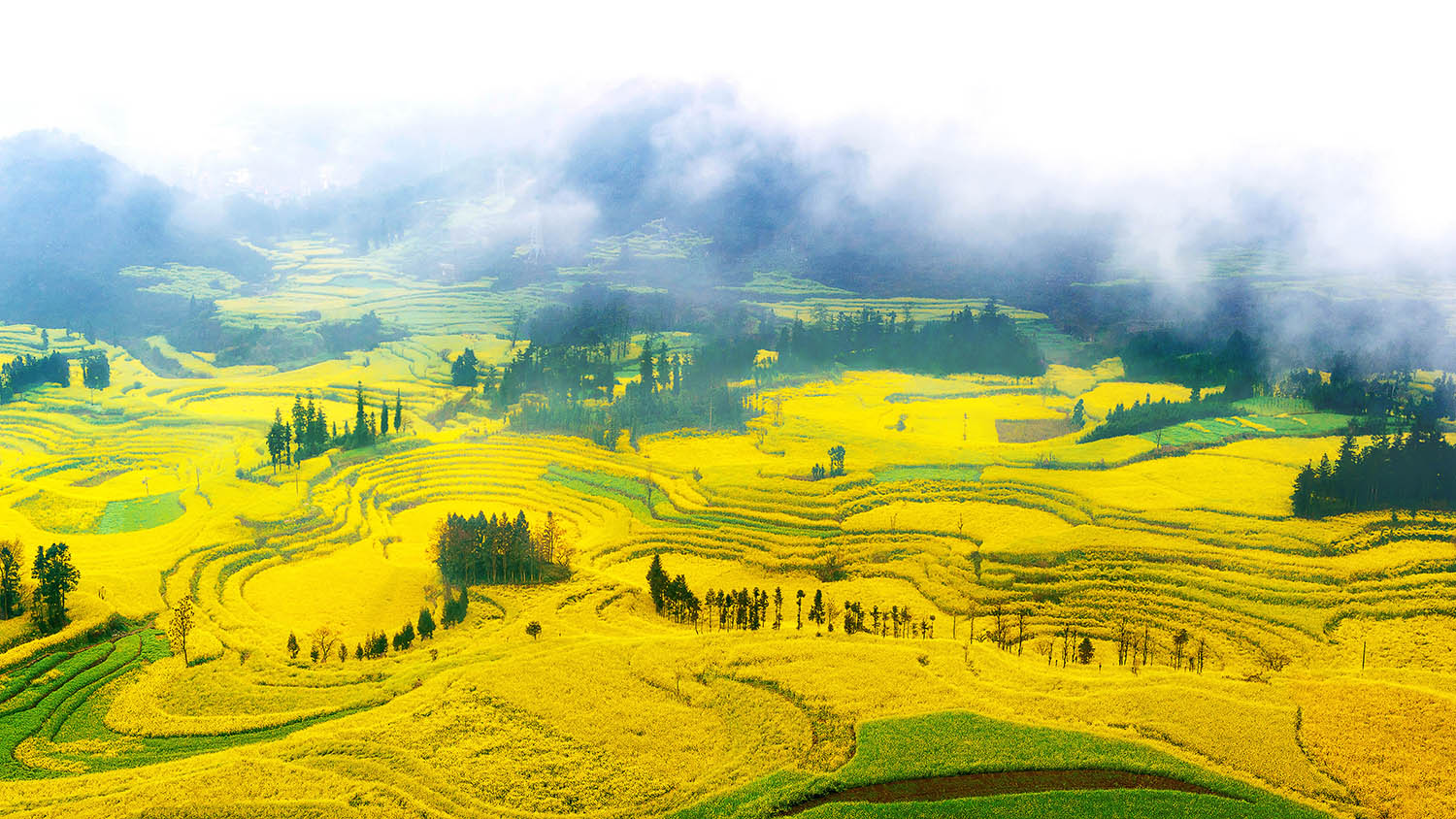 Luoping, China
Canola Flower Fields in Luoping, China
The fields of canola flowers—also known as rapeseed—are used in the production of cooking oil and take over the quiet Louping County come springtime!
The waves of yellow are not only popular with tourists and photographers, but bees love them, too! Beekeepers set up during the February to March bloom and take full advantage of the flourishing florals. Best way to get there? Take a 4-hour train ride from Kunming!


Sakura in Japan
Otherwise known as cherry blossom season, sakura is definitely a bucket list thing to see! All the peachy pink and white blooms covering the trees…and then when they begin to fall—that's magical too!
Sakura season is typically only for a week or two from late in March to early April. You can find the cherry blossom forecast here.

Fuji Shibazakura Flower Festival in Japan
Japan is typically known for its cherry blossoms but it has so much more!
The Fuji Shibazakura Festival is one of the most popular festivals in the country and allows you the see the shibazakura—aka pink or phlox moss. The festival typically takes place in mid-April through early June, with the best viewing time being the first couple of weeks in May.
What makes it so mesmerizing is the backdrop of Mount Fuji as you walk through fields of bright pink flowers.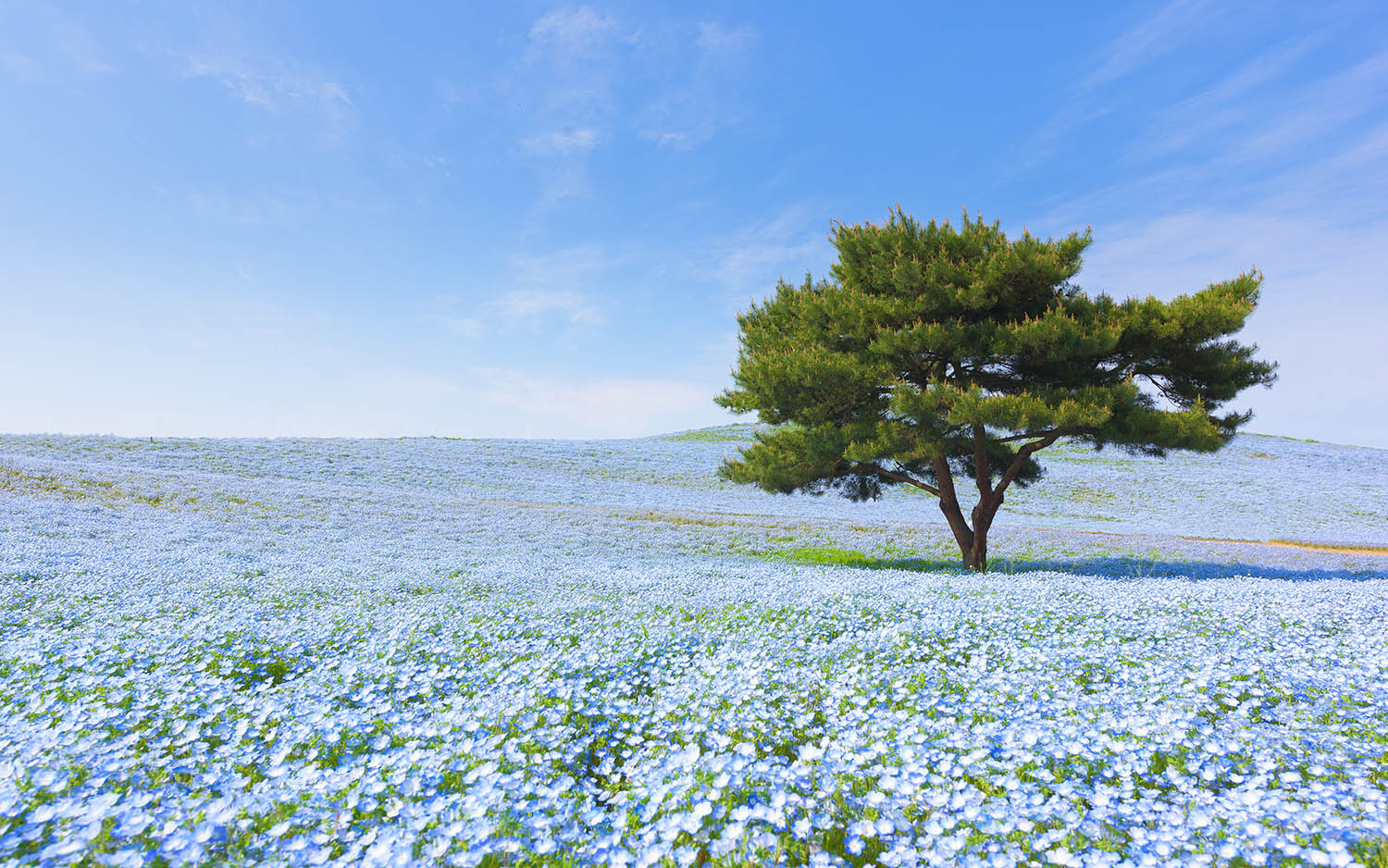 Hitachi Seaside Park
Hitachi Seaside Park in Japan
The minute you step foot in Hitachi Seaside Park, you feel like you're surrounded by tons of brilliant blue waves…but nope! It's thousands of blue nemophila flowers, which cover Mimharasi Hill and they mimic the color of the sky! Altogether, the flowers spread across 350 hectares of land, sitting beside an amusement park and several walking trails.
Talk about magical!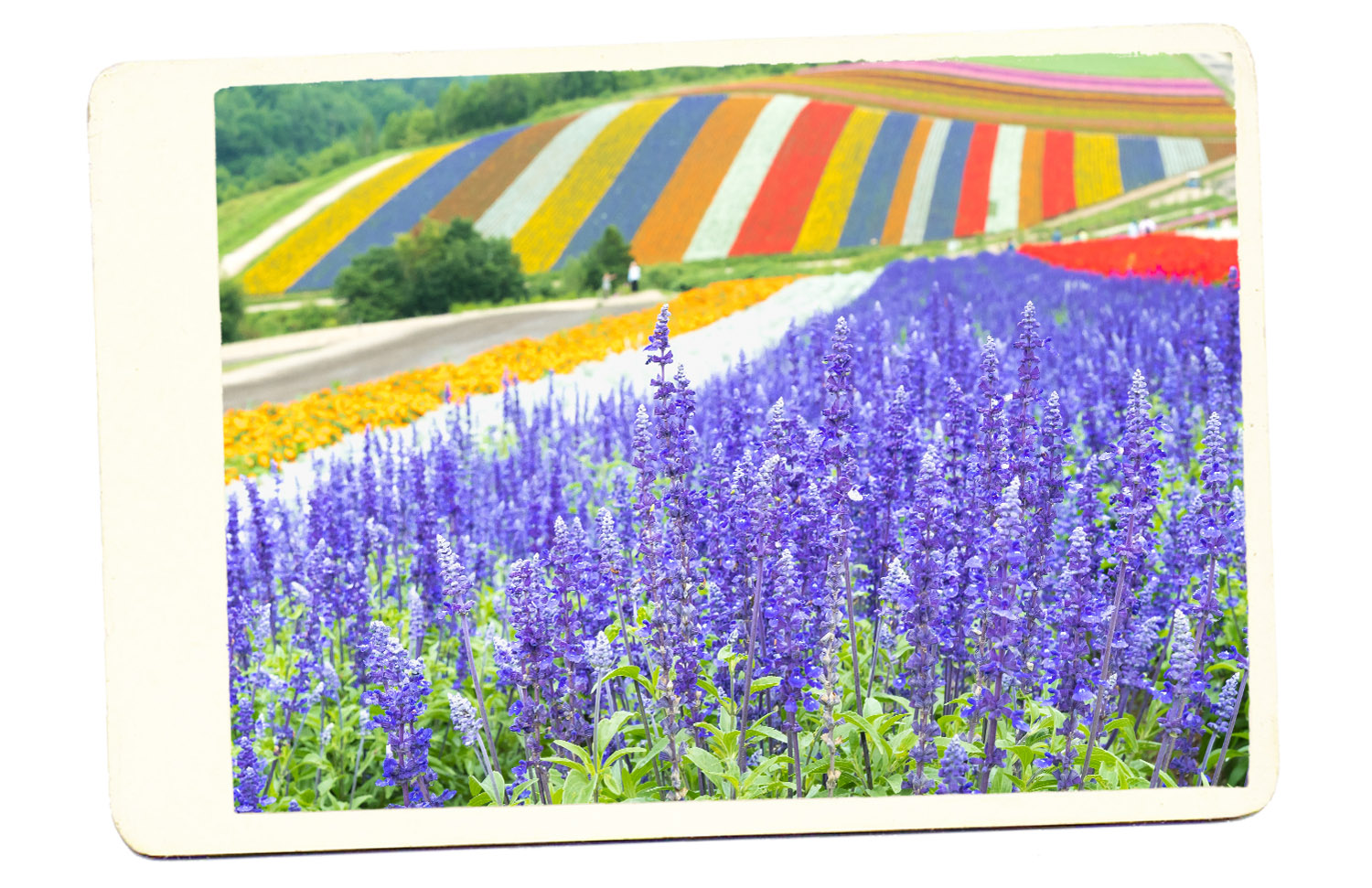 Furano Flower Fields in Hokkaido, Japan
Japan is just showing off now…but I'm not mad about it!
Hokkaido has been growing lavender for more than half a century and it has become quite the tourist attraction. The majority of the lavender starts blooming in late June and reaches its peak around mid-July to the beginning of August.
There are two spots where you can view the lavender—Farm Tomita and Lavender East. Both include cafes and shops where you can purchase lavender products!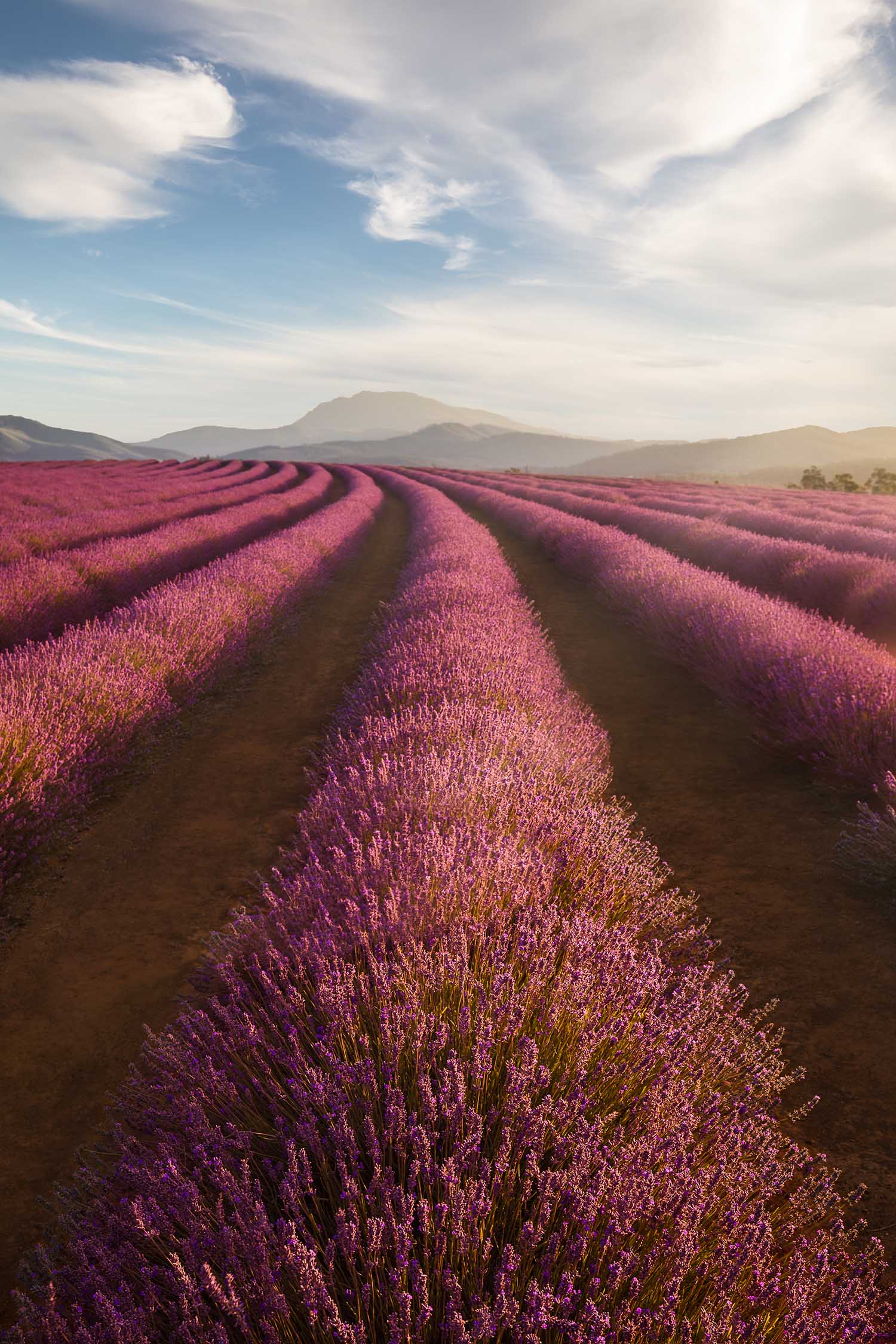 Bridestowe, Tasmania
Lavender Field in Bridestowe, Tasmania
The lavender field at Bridestowe Estate dates all the way back to 1921 when a man named CK Denny arrived in Tasmania with his family and a packet of lavender seeds sourced from the French Alps. From there it has become a popular destination with travelers from all over the world, with over 50,000 visitors each year!
You can wander through the purple fields before indulging in local delicacies and picking up some of the finest lavender oil in the world.

Overall
There are so many beautiful places to visit and I could go on for days. These fields will leave your camera roll full and fill you with unforgettable memories as well. Just don't forget the sunscreen and bug spray!
And again, make sure you are respectful of the environment wherever you are—don't step on the flowers, pluck them, and be mindful of the farmers and cultivators who put hours and hours to grow such gorgeous blooms.
I'd love to hear about which gorgeous flower fields you've been to! Let me know in the comments below!
[ad_2]
[the_ad_group id="4187"]