[ad_1]

It's hard to believe how many times we have been to Thailand, it was the destination that started our travels and we keep going back. Each time we are always discovering new things to do in Thailand.
These are our favourites!
We've been to Thailand quite a few times and it's still a top destination for most intrepid travelers. Friends and readers are always asking us where they should go, and what to do in Thailand.
It's the first stop on most people's South East Asia trip. So we thought we'd share our expertise from our travels to Thailand since the year 2000!
So sit back and relax and plan your next vacation to Thailand, you won't regret it.
Pick up your Lonely PlanetThailand – we still use a travel guide book when exploring countries and find that their Thailand book is always the best.
1. Rock Climb, Railay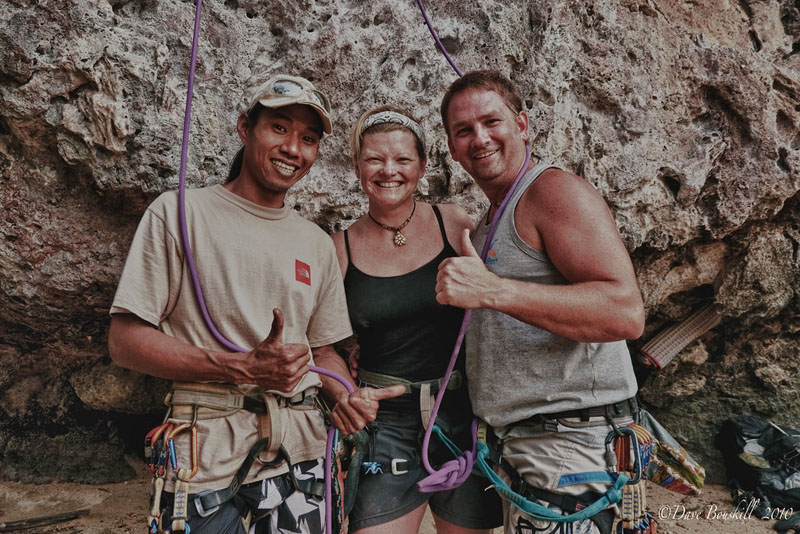 We go rock climbing in Railay every time we go to Thailand and never tire of visiting Railay.
There are literally hundreds of routes to climb for all levels of climbers. Even if you don't have any experience, you will find many schools offering introductory classes to full courses that will teach you how to lead your own routes.
We climbed with both Hot Rocks climbing school and King Climbers and both were fantastic. You won't find a more beautiful setting in the world for rock climbing.
Where to Stay in Railay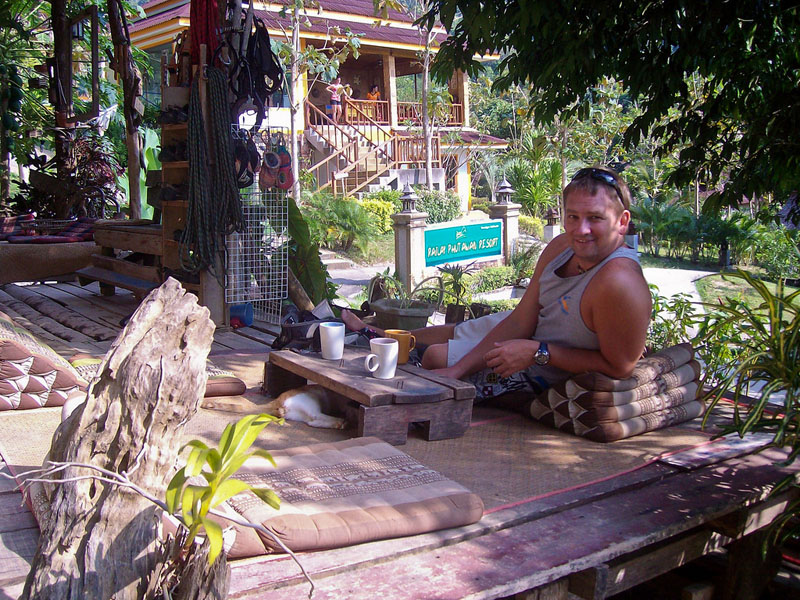 There are many places to stay in Railay. We loved Railay Bay Resort located right on Railay.
But there are so many places to stay in nearby Ao Nang and Tonsai. Wherever you decide to stay, make sure to spend at least a few days exploring this incredible part of Thailand.
We enjoyed the Ao Nang Paradise Resort
2. Sea Kayak in Krabi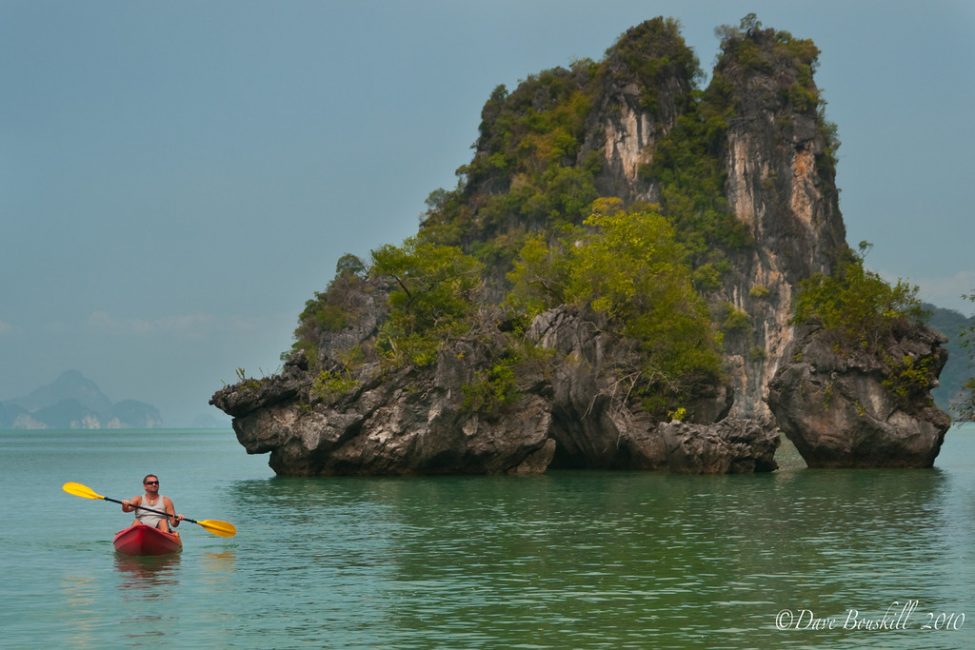 Sea Kayaking with the original sea kayak company of Thailand, John Gray Sea Canoe is one of our favourite things to do in Thailand.
John Gray himself pioneered the sea kayaking business in the area bringing his expertise and experience from exploring sea caves in Hawaii to South East Asia.
Paddling through a cave to come out to a gorgeous lagoon in the middle of an island on the Andaman Sea is a moment you will never forget.
Make sure to camp overnight on one of the uninhabited islands in the area and have a private evening in complete silence.
3. Motorcycle to the Myanmar Border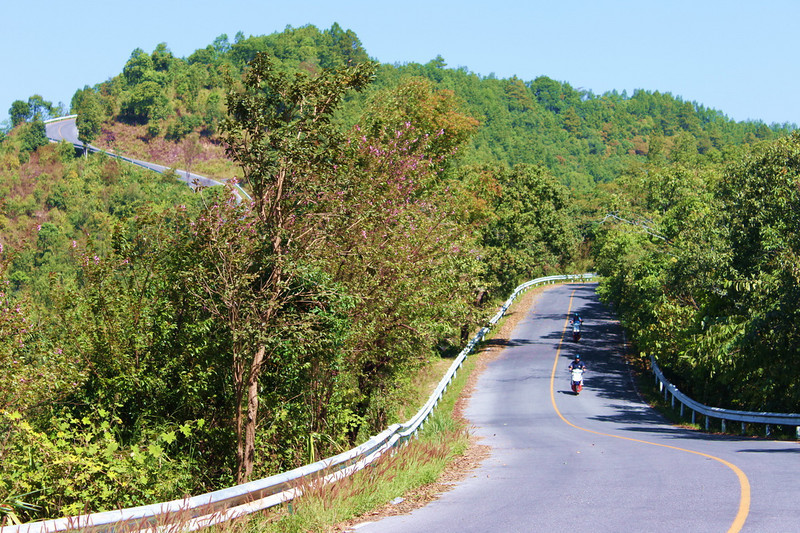 Learning how to ride a motor scooter will open up your entire Thailand travel experience.
The Smiling Albino creates custom tours and we did a motorcycle trip around Northern Thailand where they gave us a thorough riding lesson and test to make sure that we were capable of driving through the winding mountain roads and city traffic.
Having the freedom to go off the beaten path and explore the pristine countryside of Thailand's north was a unique experience.
Where to stay in Chiang Rai
We based ourselves in Chiang Rai at The Legend located directly on the Mae Kok River.
4. Visit the Golden Triangle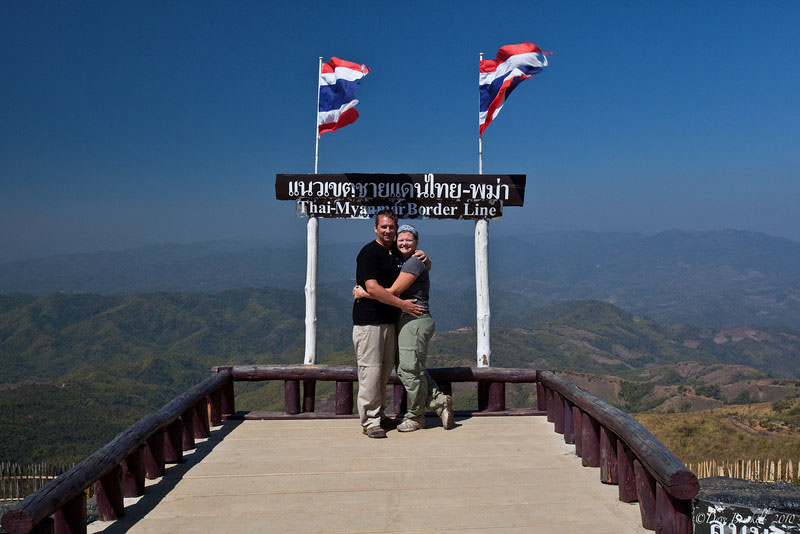 Driving through the winding mountain roads was a thrill and the scenery was outstanding, but the highlight was making our way to the border and looking out over Myanmar. 
Standing on the border of Thailand, Myanmar and Laos is a once in a lifetime experience. What was once infamous for the opium trade is now filled with lush tea terraces and temples and hill tribes.
You could take the cheesy organized tours from Chiang Mai, or you could rent a motorcycle (or book with Smiling Albino)  and explore on your own taking hikes through the mountains and meeting the villagers.
Book a private tour to the Golden Triangle including the Myanmar Border, White Temple, Opium Museum, Mekong Boat Tour and market tour. (cancel up to 24 hours for full refund)
5. Muay Thai Kickboxing
Want a great way to whip yourself in shape? Try enrolling in a Muay Thai Kickboxing course.
There are schools all over the country and you can sign up for a few short days or stay for months at a time. You'll learn from genuine ex-Thai boxers how to kick, punch and block.
Plus you'll learn how to perform the Wai Kru, the ceremony that Muay Thai Boxers do before each match.
We trained with Rawai Muay Thai and found them to be outstanding. Located an hour north of Phuket, we were close to the beach and the restaurant next door was incredible as it catered to people in training.
6. Get Soaked at Songkran

 
It only happens once a year, but if you find yourself in Thailand when the Songkran festival is going on, you have got to go out and experience it. It's the world's largest water fight celebrating the Thai New Year. (Songkran Festival usually takes place at the beginning of April)
We were lucky enough to be in Thailand on one of our trips during Songkran Festival.
It is the hottest time of the year and what better way to cool down than to throw freezing water at each other for days on end? It is a festive time ringing in Thailand's ancient New Year.
We recommend checking Get Your Guide for day tours in Thailand. They offer last minute bookings and easy cancellation on most tours with 24 hours notice.
7. Visit an Elephant Sanctuary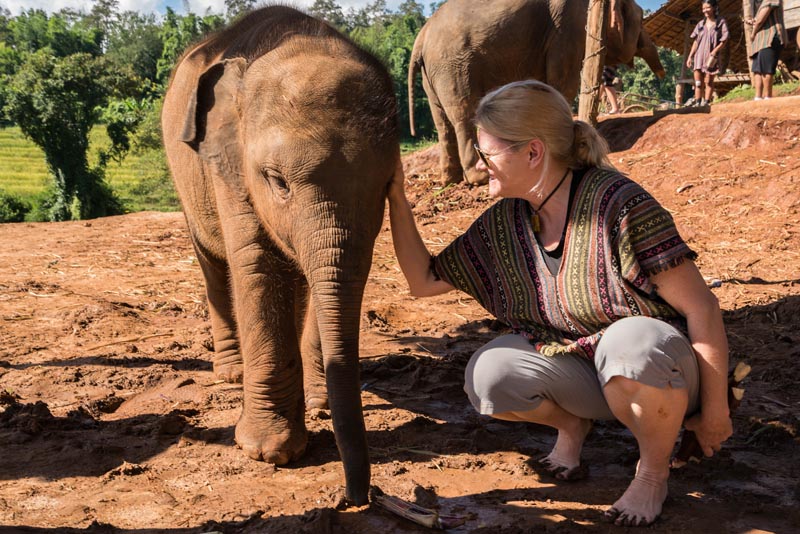 Skip riding elephants and instead visit an elephant sanctuary that gives refuges to former tourist and logging elephants.
Elephants in Thailand have lived hard lives and the sanctuaries that are opening are starting to give them a safe haven to live out the rest of their lives.
See our trip to the Save the Elephant Foundation
Book an ethical elephant tour with Viator.
8. Tour the Chao Praya River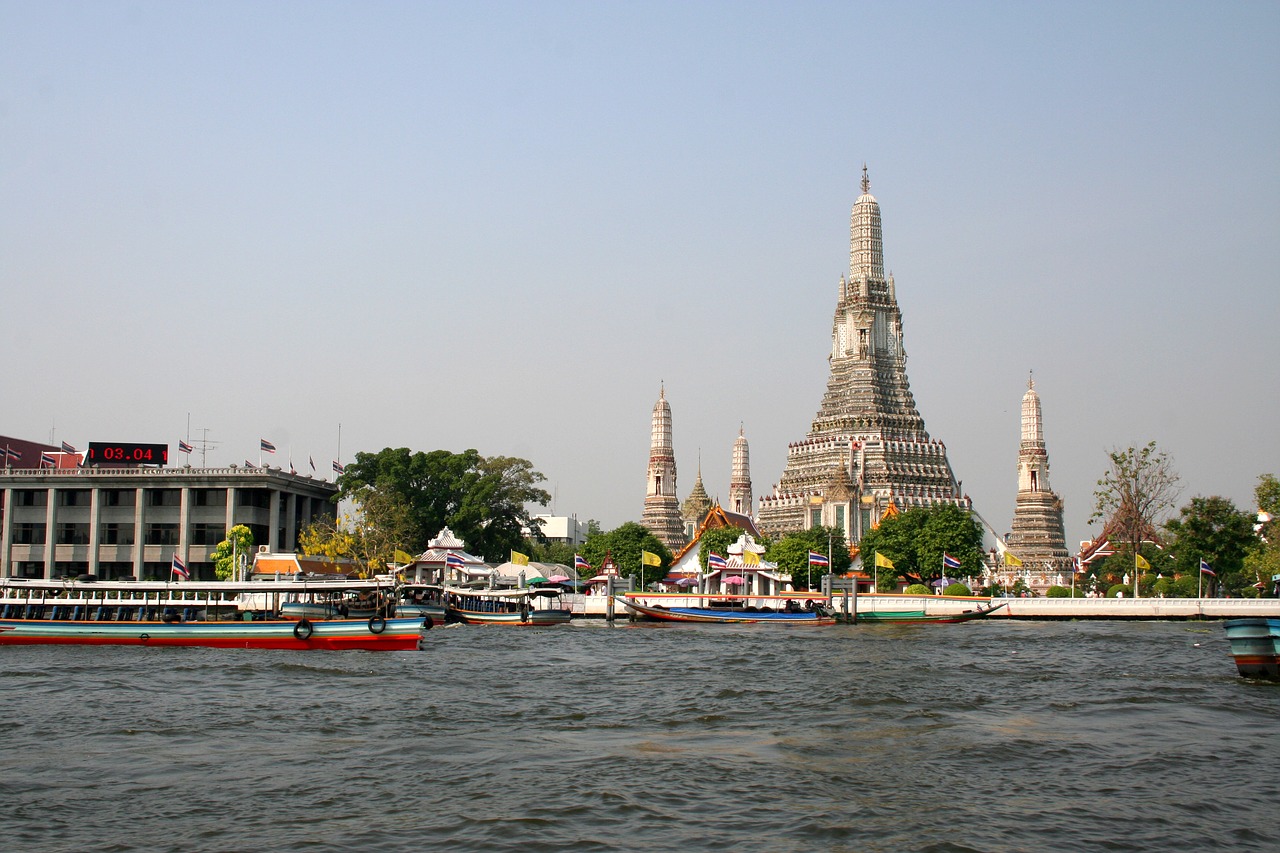 Many of the best things do in Thailand are on Chao Praya River in Bangkok.
Many of Bangkok's major tourist attractions are along the river.
The Grand Palace and Wat Pho
China Town
Temple of the Dawn, (Wat Arun)
The National Museum
Flower Market
You can hop on and hop off for the low price of 20 baht (less than 1 US dollar ) for the tourist boat or 8 baht for the local boat.
You can even get a day pass to hop on and off as many times as you like for 100 baht.
You can take the boat right to the Taksin bridge where you can catch the sky train back to downtown.
Check out Viator  for tours in Bangkok. They offer day tours and multi-day trips with easy cancellation. We have used often and can recommend their services.
Watch our Video of Navigating the Chao Phraya River
Looking for a place to stay in Bangkok? Check out our post on Where to Stay in Bangkok – A Guide to the Best Neighborhoods
9. Shop at Chang Mai's Night Market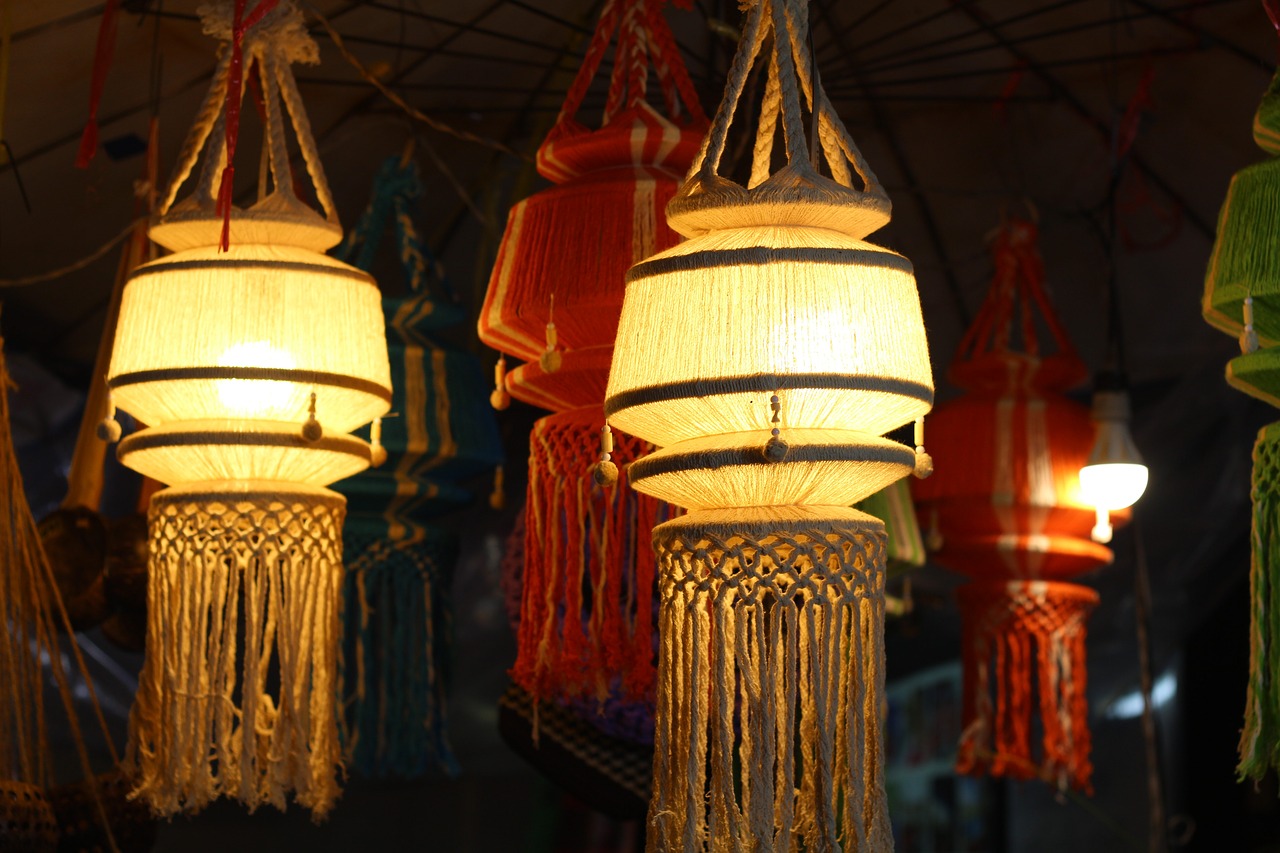 At night the streets of Chang Mai come alive with rows and rows of vendors.
The prices seem to be higher here than anywhere else in Thailand, but once you know what to pay for things, you can get them down to the proper price.
Half of the fun is the bargaining anyway. With everything to choose from, it is your one-stop shopping for every souvenir and piece of clothing that you need.
Where to Stay in Chiang Mai –  Ratilanna Riverside Resort
10. Visit the Hill Tribes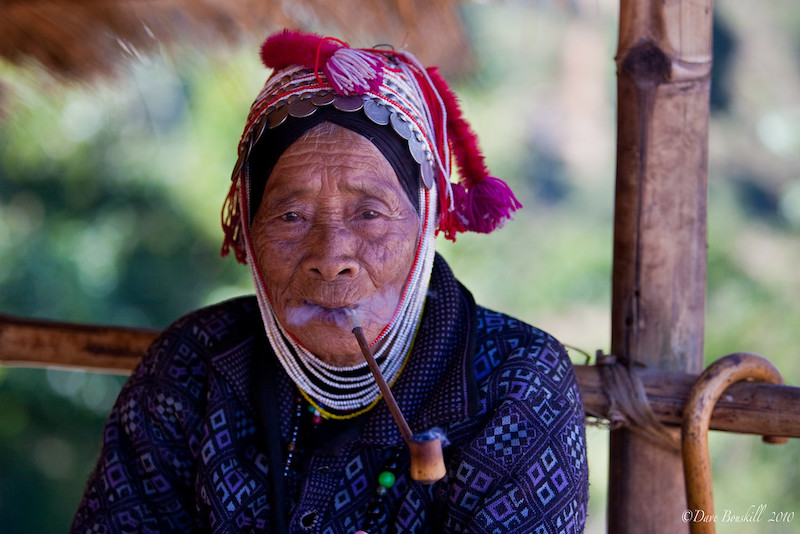 We are not fans of joining an organized tour of visiting the hill tribes of Thailand. They have been exploited in the past.
We have visited hill tribes when on private tours and have had wonderful intimate experiences. When you do book a hill tribe tour, be careful to book an ethical tour.
Thailand Hill Tribe Holidays has great advice for visiting the hill tribes of Northern Thailand.
11. Watch a Fire Spin Show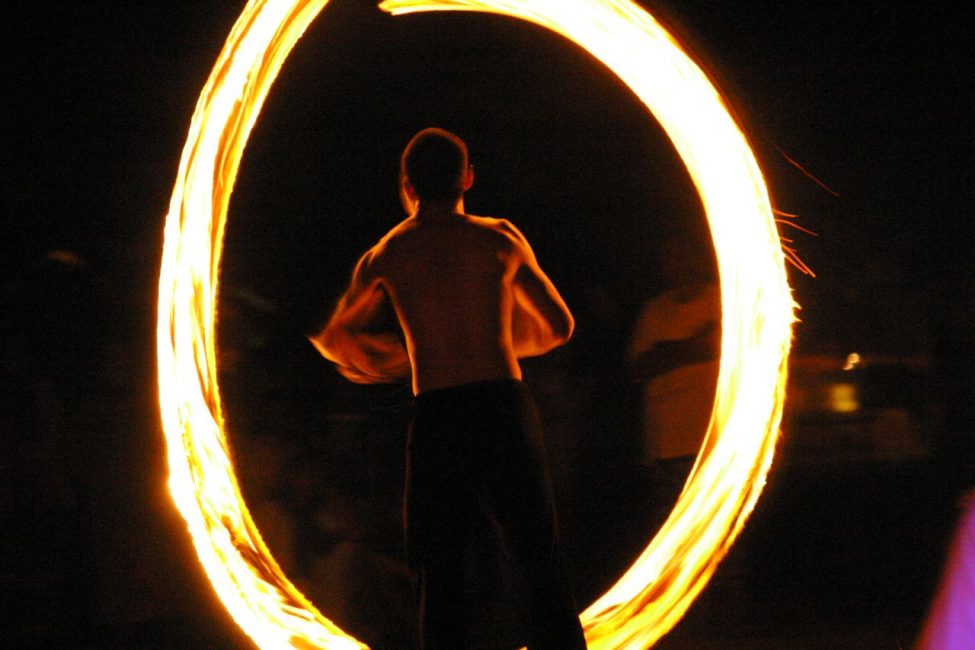 When hanging out on the beach of your choice in Southern Thailand, chances are you'll have the opportunity to watch a fire-spinning show known as Fire Sparkle Poi shows.
This is an incredible spectacle. If you hang out long enough, you may even learn how to spin poi and who knows, eventually, you'll be able to move up to sparkler poi spinning!
12. Go, Beach Hopping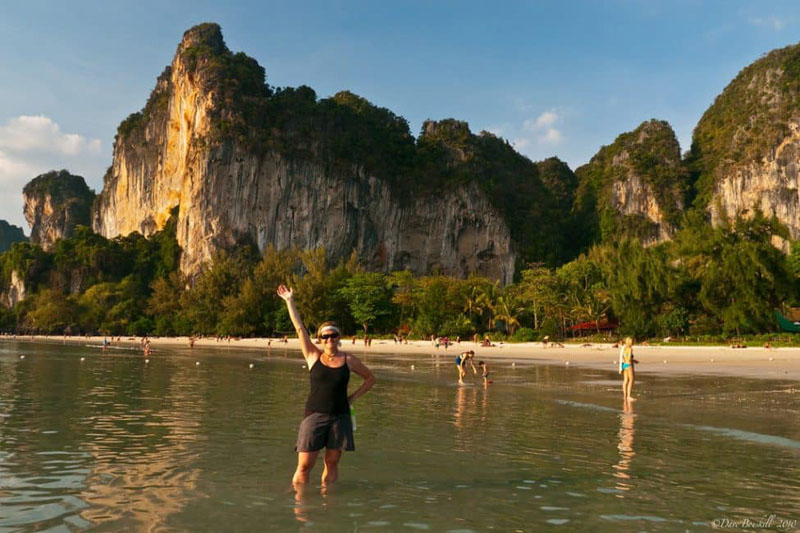 We have wasted away weeks relaxing on the beaches of Thailand.
Thailand's beaches are the most beautiful beaches in the world. Unfortunately, we always compare other beaches around the world to Thailand's and other countries just don't have a shot at matching Thailand's.
Thailand's Best Beaches – In our Opinion
Koh Samui
Koh Lanta
Koh Lipe
Railay Beach
Phra Nang
Kho Phi Phi
Compare and check out hotels TripAdvisor for hotels in Thailand. Hotels are constantly changing and being constructed in the southern islands of Thailand and we find this to be the best way to keep up to what is new.
13. Check out Wat Pho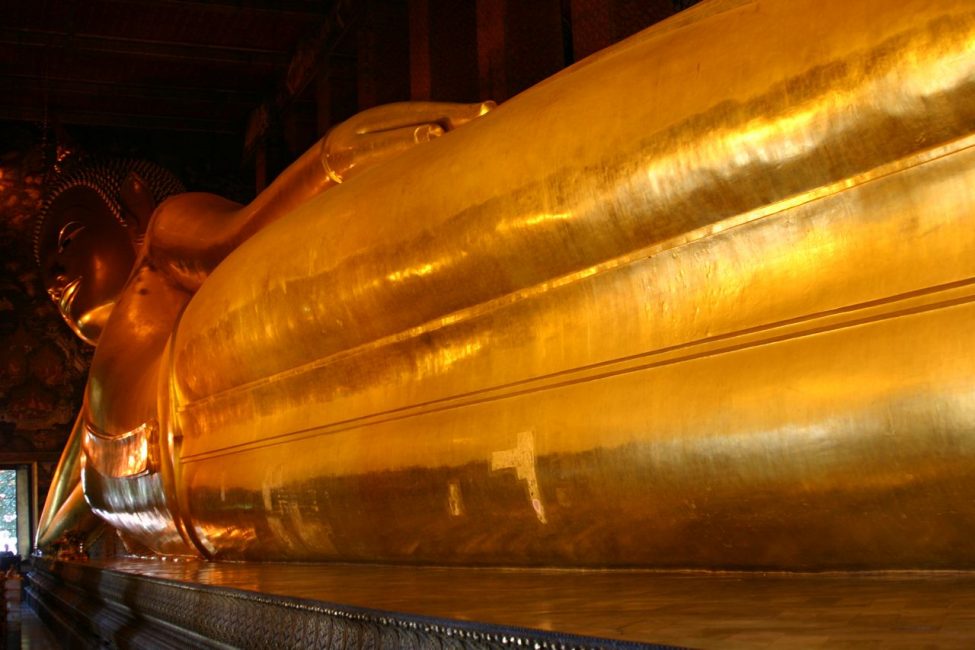 Wat Pho is home to the Reclining Buddha at 46 metres long and 15 metres high.
This golden beauty is Thailand's largest reclining Buddha it is in the oldest Wat in Bangkok. It is the first thing that most people see and do in Thailand and I can understand why it is magnificent.
There is a lot to see in Bangkok. If you have a short time, we recommend booking the Bangkok in A Day Tour You'll see all the Bangkok highlights including the Emerald Buddha, Wat Pho, Wat Arun, Chinatown, flower market and more.
14. Visit the Grand Palace
A visit to Thailand would not be complete without seeing the Grand Palace.
What is really funny is that we didn't see it until our second visit. And we didn't truly explore it until our third.
The former Royal Residence covers an area of 218,400 sq. metres; It is Grand indeed and houses the Emerald Buddha (which is really made out of Jade)
Where to Stay in Bangkok – We have an entire post dedicated to where to stay in Bangkok broken down by neighborhood.
15. Take a Long Tail Boat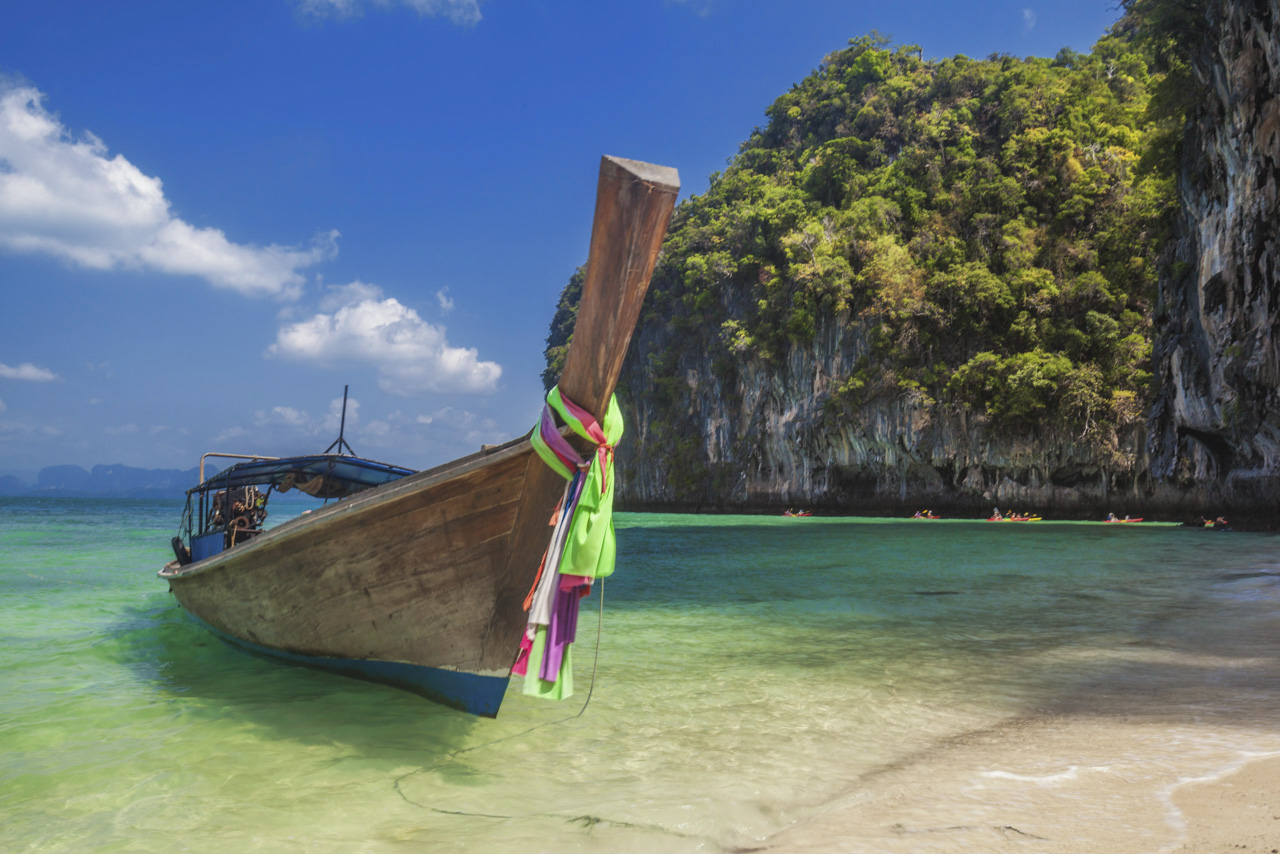 When people envision boats in Thailand, they think of the long tail boat. A longtail boat is a canopied long hull canopied with an long outboard motor.
The propeller juts out into the water creating a (you guessed it) long tail look at the back of the boat. It is one of the most photographed images of southern Thailand.
16. Catch a Movie at Siam Square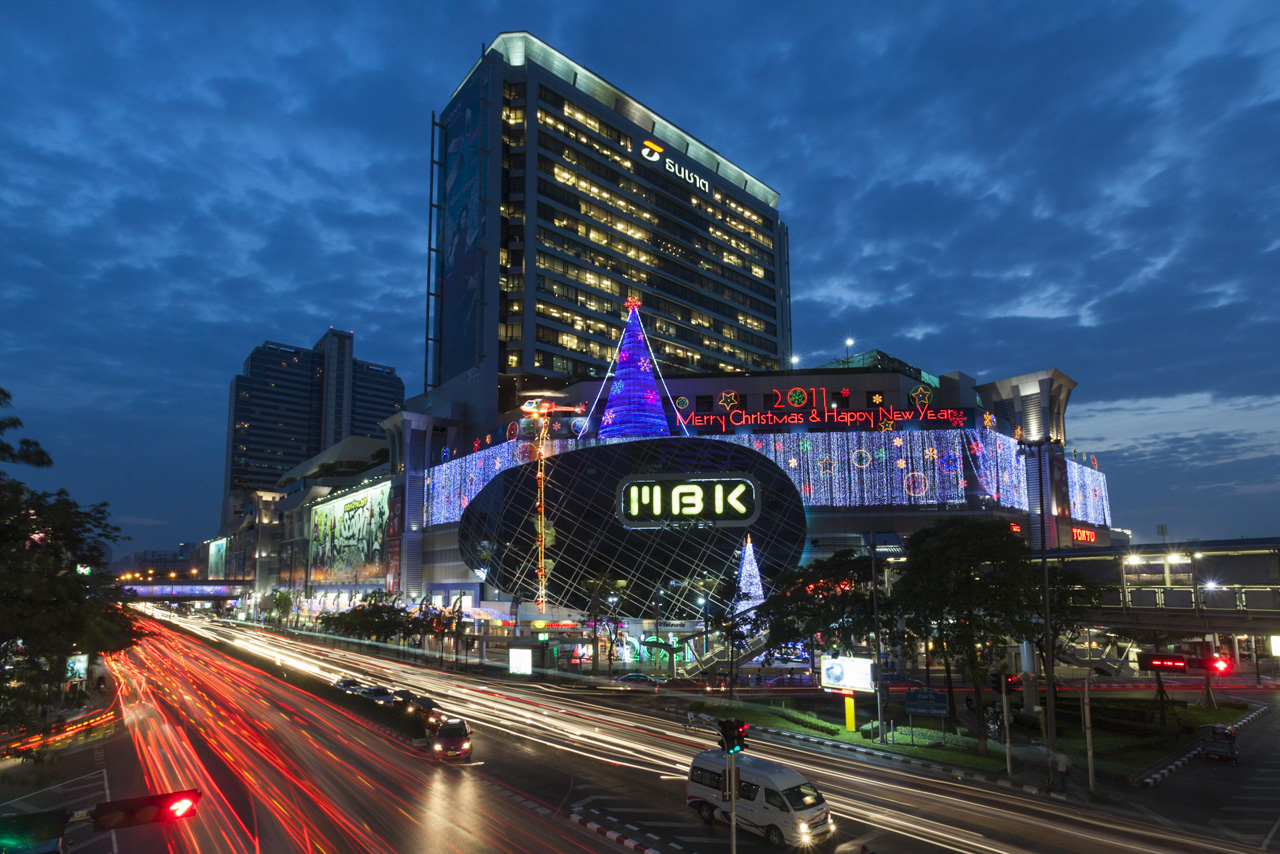 We can't help it, we love movies and wherever we go, we always go to a movie.
We have been to the cinema all over the world and many times when I think about a particular movie I have seen, I remember where I have seen it.
In Bangkok, you have designated seating and you must stand before each movie while watching a montage of the King. (we haven't been since the new King was crowned, but expect it to be the same)
17. Watch a Muay Thai Match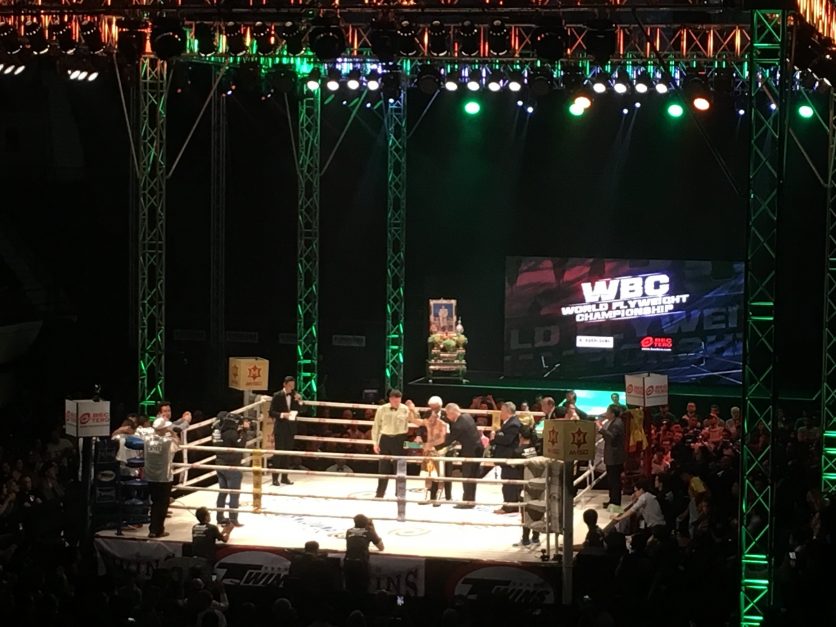 We've done our Muay Thai training, and now it is time to enjoy the matches. We were lucky enough to see an international match while we were in Thailand a couple of years ago.
There are matches somewhere every night in Thailand, and it's a huge part of the country's tradition. Make sure you attend a match to truly immerse in the culture.
18. Release a Lantern at Yi Peng Festival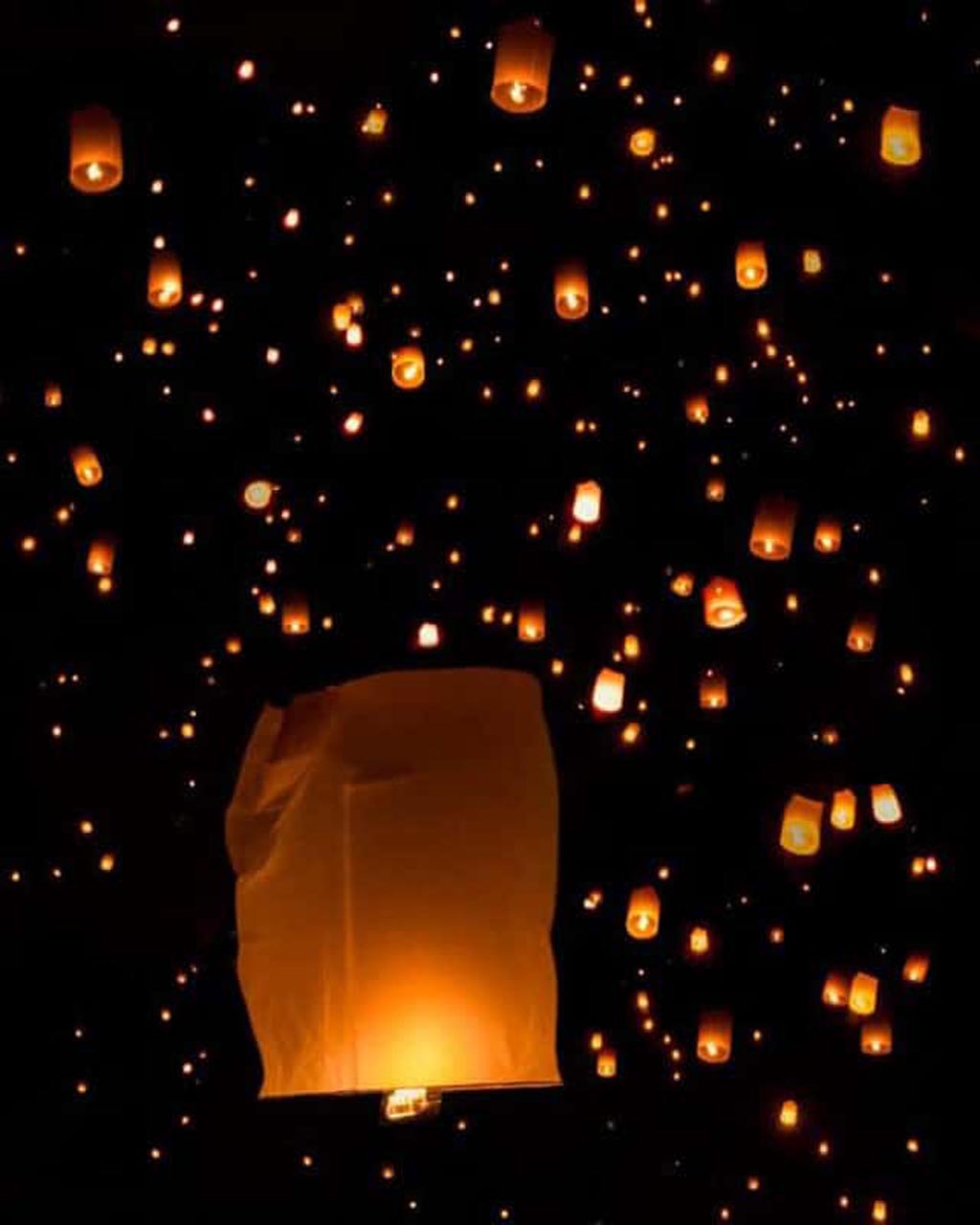 Yi Peng has gained a lot of popularity over the years due to its Instagrammable photo opportunities.
But it is a wonderful time to be in the country. It takes place in November alongside the Loi Krathong Festival.
Both festivals are lantern festivals. Yi Peng has revelers releasing paper lanterns in the sky and Loi Krathong has worshippers release bamboo and boats in the river.
Be sure to only use environmentally friendly lanterns!
Where to Celebrate Yi Peng and Loi Krathong
Bangkok – Chao Praya River
Sukhothai
Lampang
Phuket
Chiang Rai – Also Celebrates Yee Peng
19. Ride a Tuk Tuk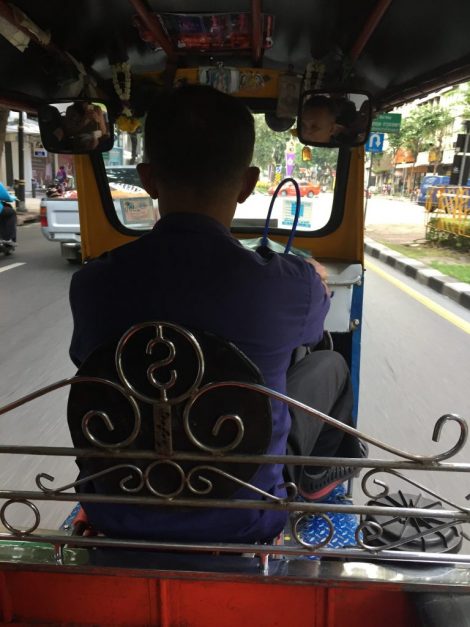 You gotta ride a tuk tuk at least once while visiting Thailand.
They're loud, polluted and one zany ride, but you haven't lived until you've zipped around the streets of Bangkok in a three-wheeler two-stroke engine zipping machine.
Feeling wary about hopping in a tuk tuk? Book a Bangkok Tuk Tuk Tour . Explore temples, markets and food stalls in your private tour around Bangkok. Easy Cancellation up to 24 hours in advance.
20. Get a Thai Massage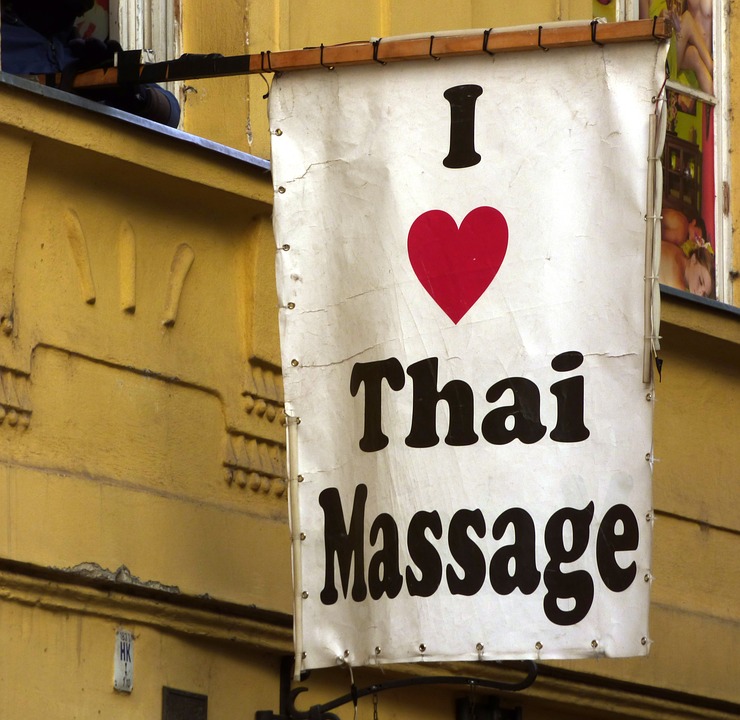 Massages are cheap in Thailand and they are heavenly. We recommend having a Thai massage every couple of days to keep the body limber.
21. Take a Cooking Class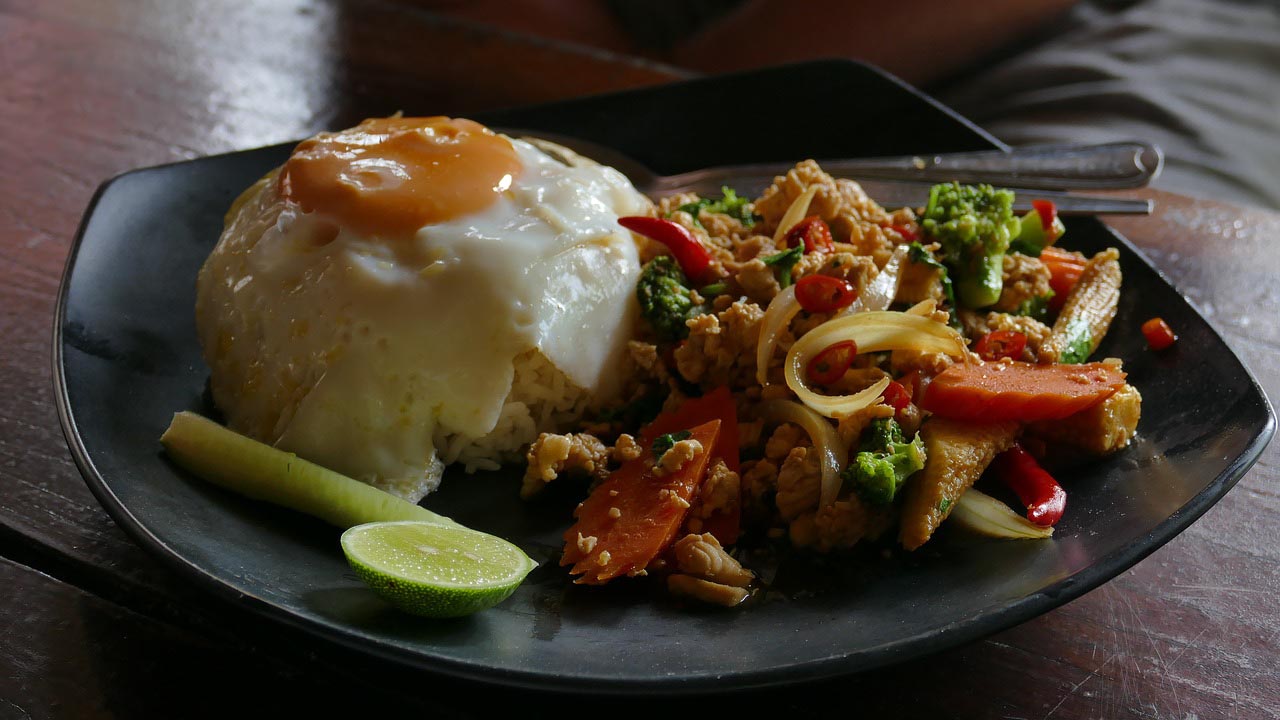 We love Thai food and it's even better when you know how to cook it.
Our very first visit to Thailand ignited our senses and we learned about Thai food. I am so glad we took a Thai Cooking class so we can recreate our favourite Thai recipes at home.
Imagine creating your own Pad Thai at home. Or what about Green Curry? These are our go-to dishes when we're back in Canada.
22. Visit the Bridge on the River Kwai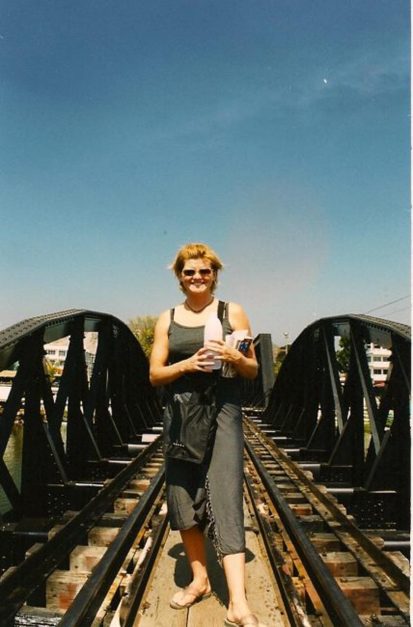 Do you remember the movie The Bridge on the River Kwai? It tells the story of the Death Railway built by British POWs and forced laborers from around South East Asia. Constructed by the Japanese using the forced labor of hundreds of thousands of civilians from southeast Asia.
The Railway is still in working order today and is a popular tourist attraction.
But there are many memorials paying tribute to the thousands that died including the Chungkai War Cemetery and the JEATH War Museum where you can learn more about the Death Railway history.
23. Visit a Floating Market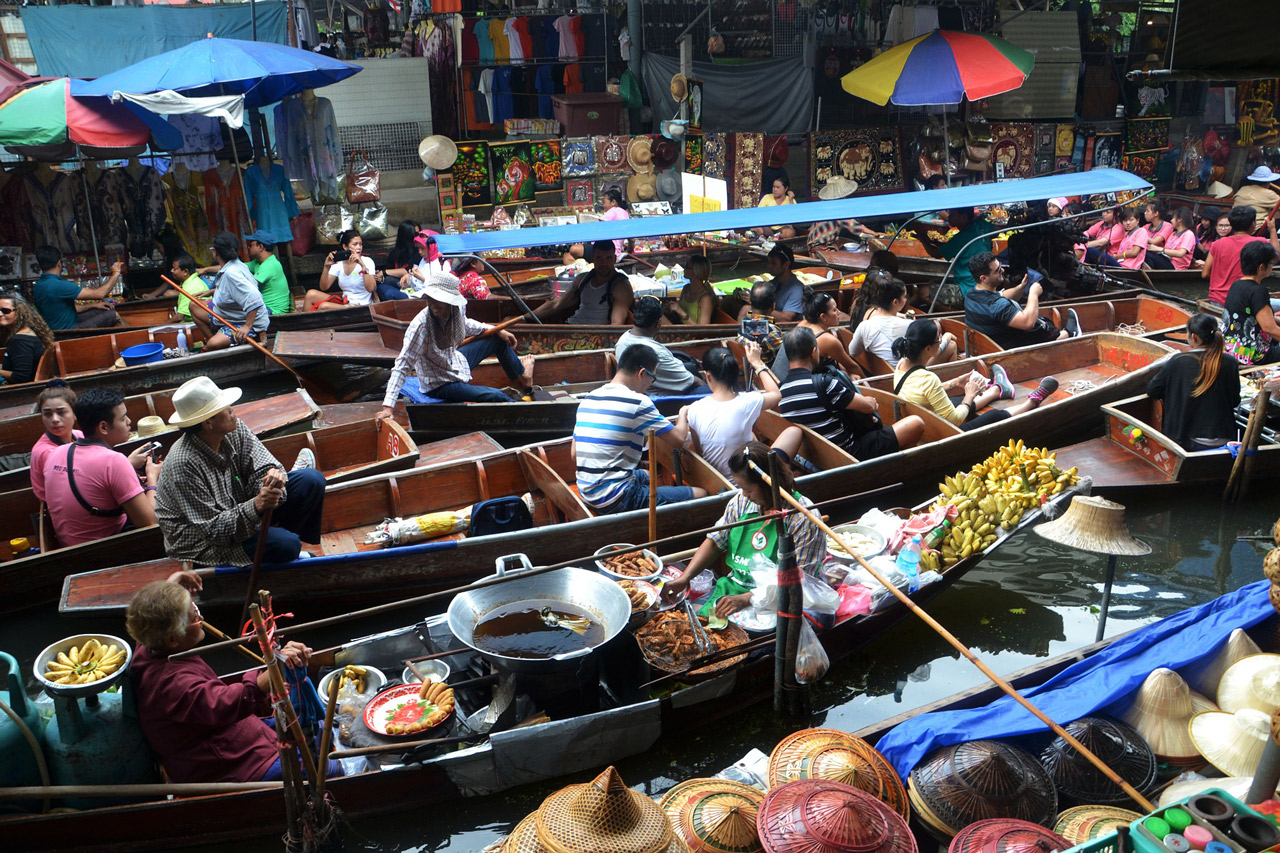 We love riding boats in Thailand and there are many floating markets you can visit near Bangkok.
The markets were a large part of everyday life in Thailand for vendors to trade their wares on the extensive waterways. Today, they are mostly in operation for tourists, but they are still awesome to visit!
24. Take the Slow Boat to Laos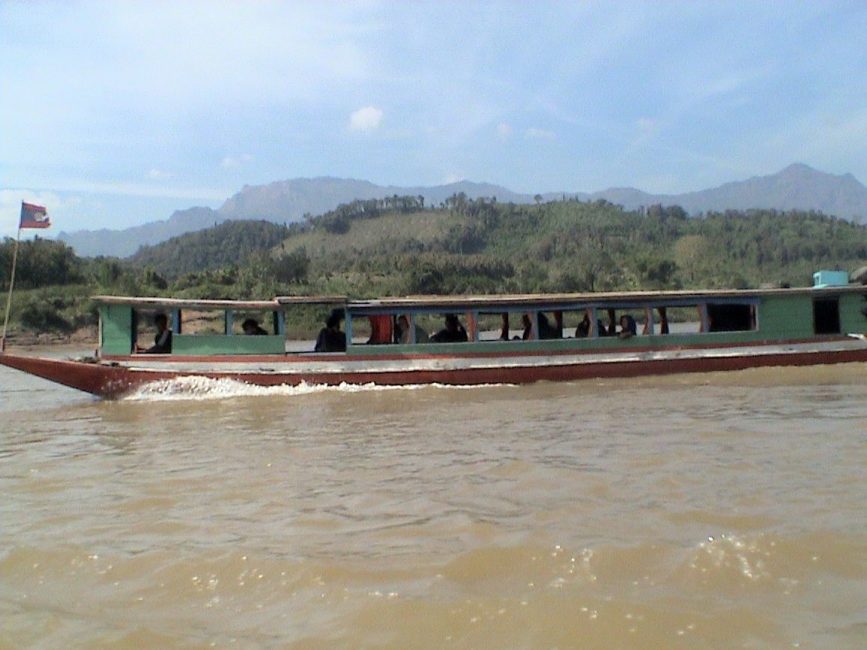 Ride along the Mekong River from Luang Prabang Laos to Chang Rai doing nothing but taking in the scenery.
See the mighty Mekong River and meet the local people that live along its shores.
Share the slow boat to Thailand with locals going home from the market and watch life unfold along the Rivers Banks for this two-day ride.
Insider Tip: Bring some food and drink and some cards or games to keep you occupied for the trip.
25. Chiang Rai's Wat Rung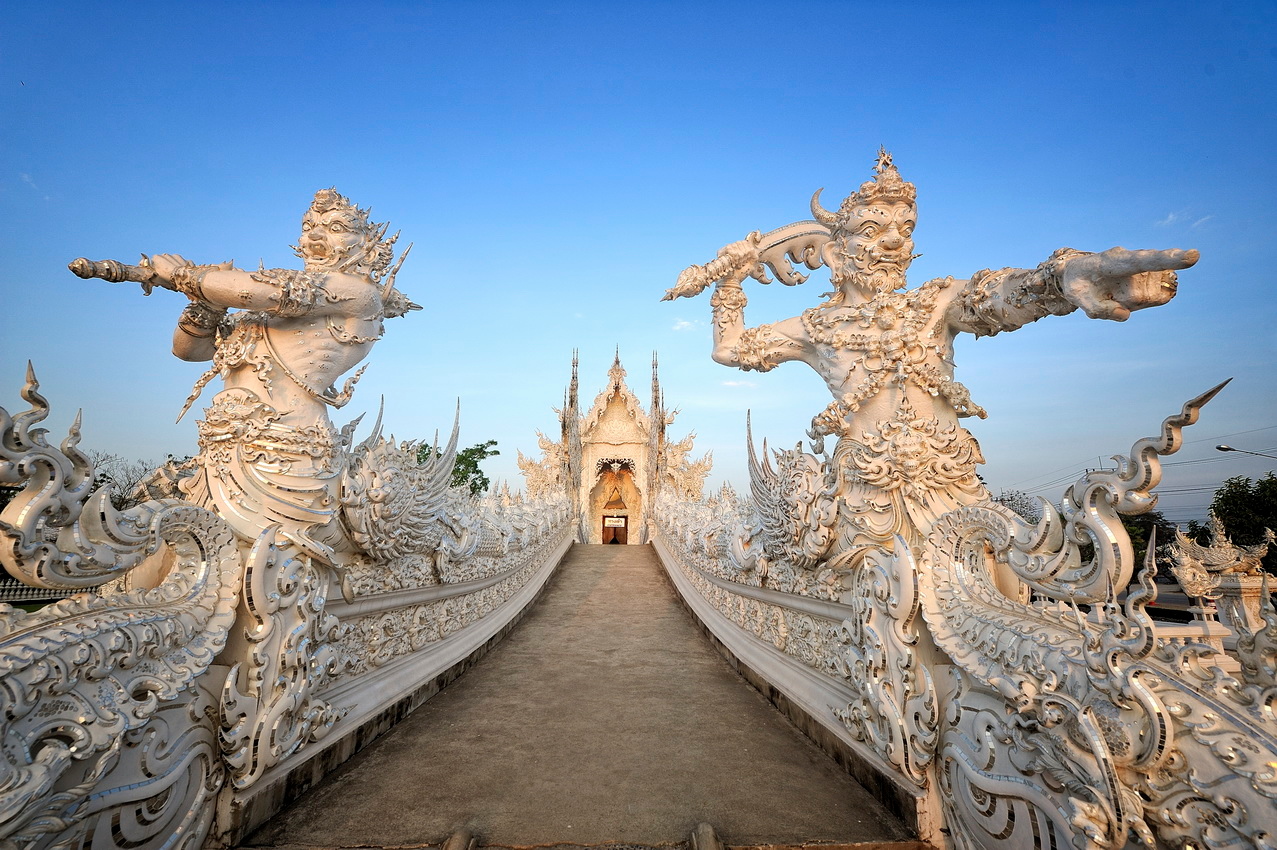 Wat Rong Khun aka The White Temple is one of the most beautiful temples in Thailand.
Restoration began in the late 20th century and it has transformed into pure beauty of white intricate designs and mirrored reflections.
26. Meditation Retreat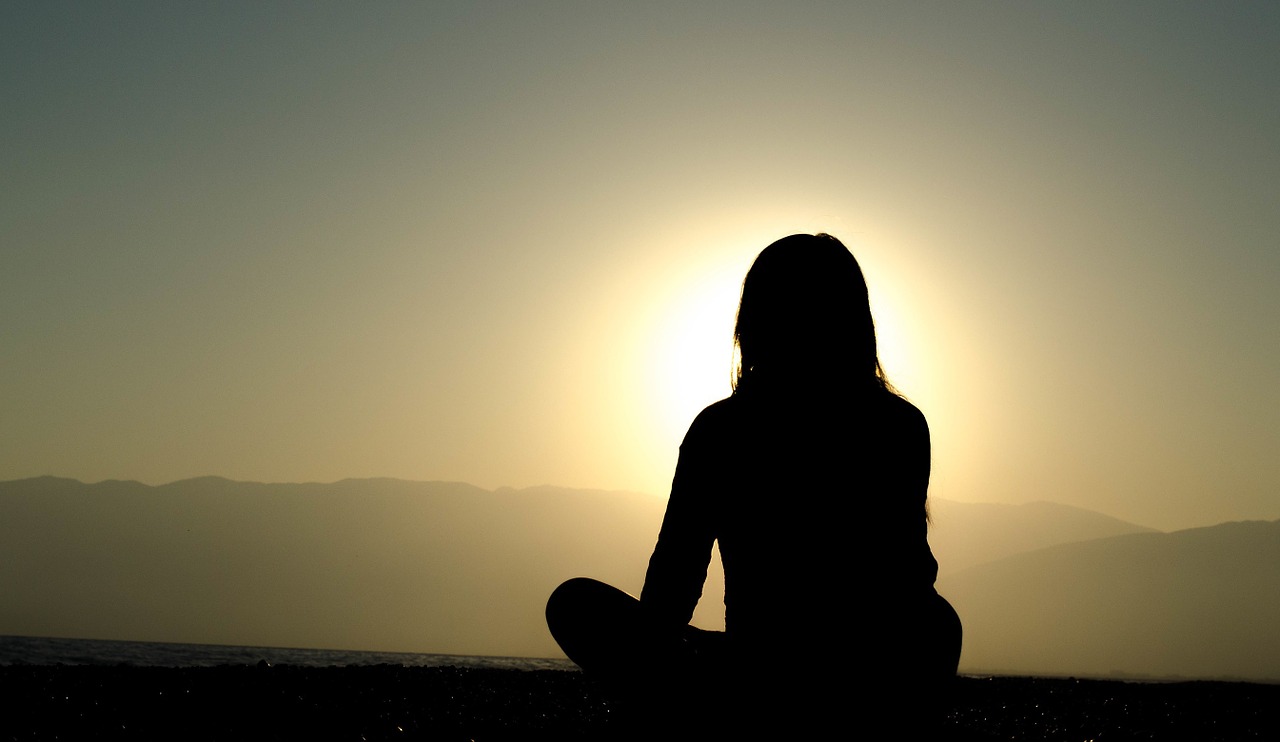 We took a multi-day meditation course in Chiang Mai and it was heavenly.
We were the only two people in the course and worked on several different types of meditations and tai chi. As we talked with our instructor, we cooked vegetarian food and really bonded with each other during that time.
This may not seem like it, but learning to meditate can be one of the biggest adventures of our life. There are many courses all over the Chang Mai area.
27. Caving in Krabi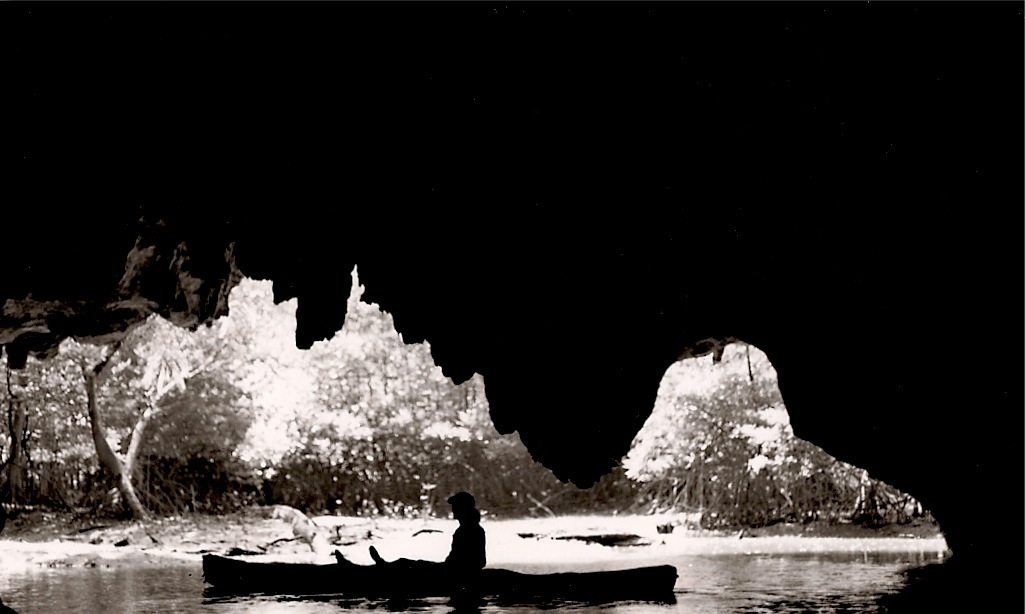 Sea kayaking is very popular in Krabi, but make sure to go inland to the river system through a mangrove forest.
Approaching a limestone cliff a dark sliver shows between the rock and the water and you would ask yourself, Are we going in there? Lying down to make it through at some points, you enter the cave paddling under stalactites and it is a thrill.
Check out some hieroglyphics and then to come out in a lagoon surrounded by high cliffs. It is absolute heaven. We Kayaked with Sea Kayak Krabi and they were excellent.
28. Go to a Waterfall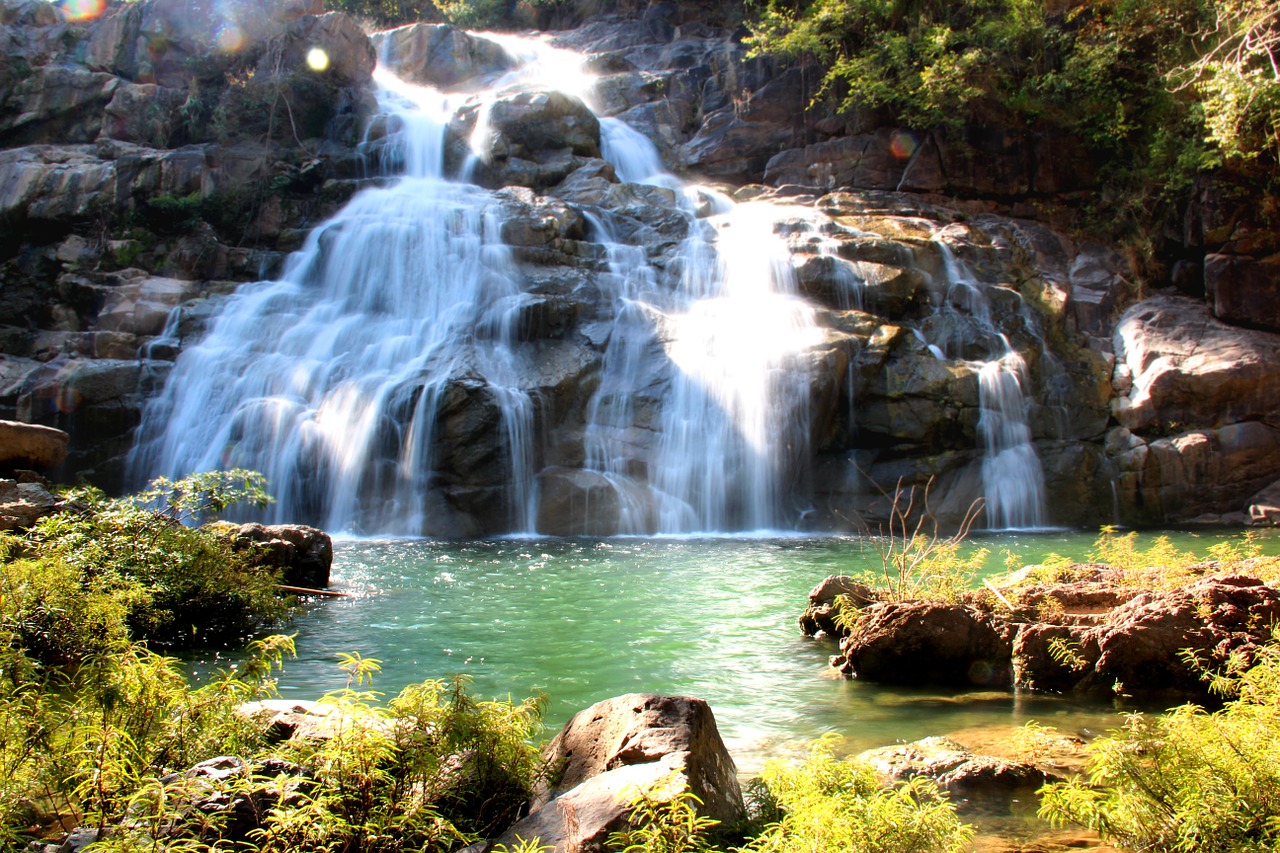 Thailand is full of waterfalls. You can hike to one in nearly every major tourist area. But we loved the waterfall in Kho Samui.
Swimming in the pool below the falls and letting the water run over your head cools you off during a long hot day. Find your favorite waterfall in the country and spend the day suntanning on rocks and cooling off in the fresh water.
29. Chiang Mai Temple Tour
Chiang Mai is filled with temples. In fact, there are more than 300 temples to discover.
Touring the temples of Chiang Mai is a highlight of any trip to Thailand. Monks walk the grounds and study Buddhism. At Wat Suan Dok, you can even watch Monks chant weekly.
30. Doi Suthep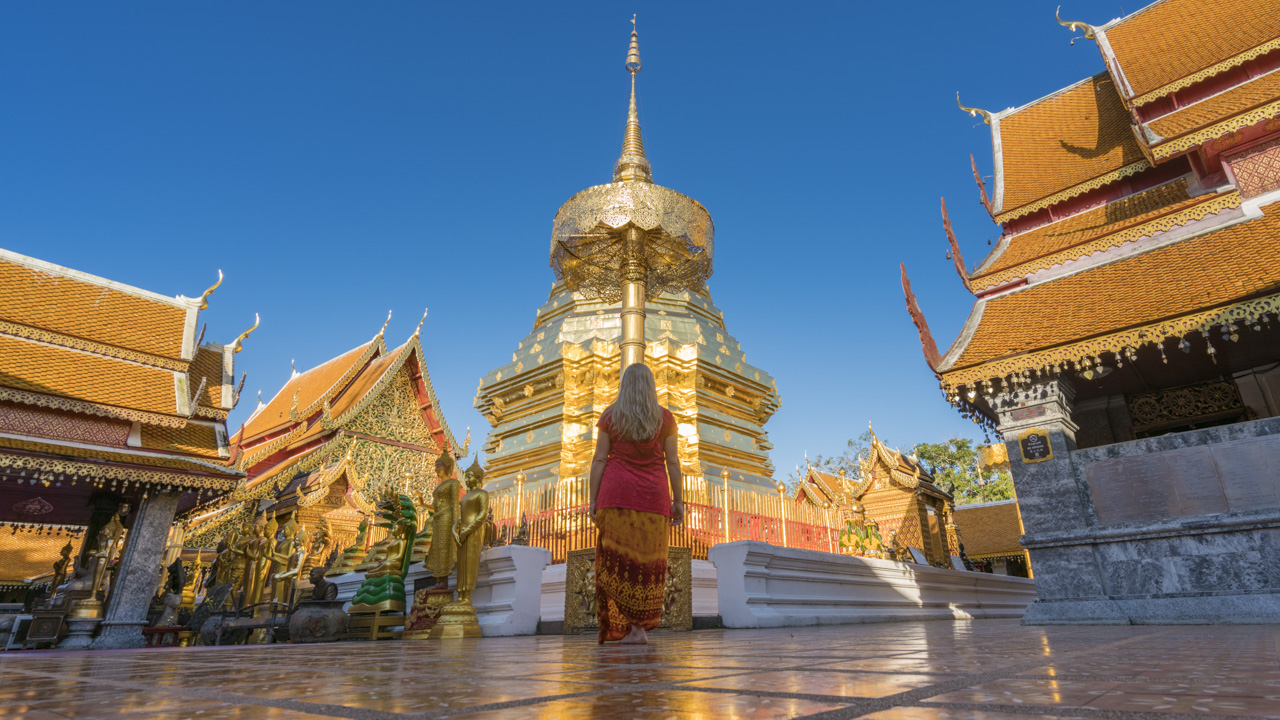 Just a few km outside Chiang Mai is the wonderful Doi Suthep Temple. Hire a taxi, tuk tuk or Grab Taxi to take you to the temple early in the morning to avoid the crowds.
Walk the 309 steps to the complex where we were treated to an extraordinary panoramic view of Chiang Mai and a stunning scene of golden temples.
31. Ayuthaya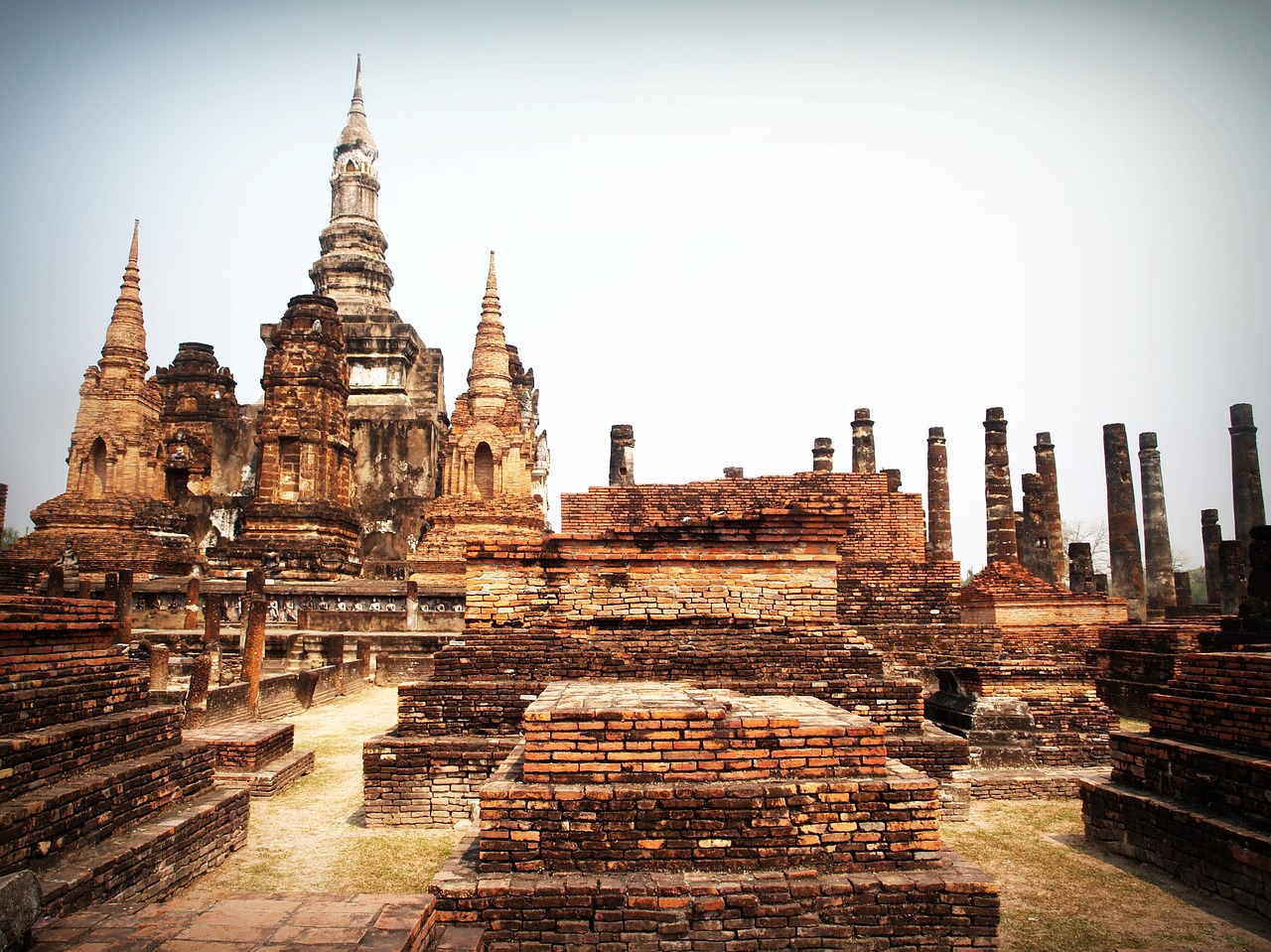 Located just one hour from Bangkok, Ayutthaya is a popular day trip. Dating back to the 1300s, Ayuthaya is the former ancient capital of Siam.
Ayutthaya Archeological Park is a UNESCO World Heritage Site filled with historic temples.
Want to capture those  Ayutthaya
32. Mountain Bike, Chiang Rai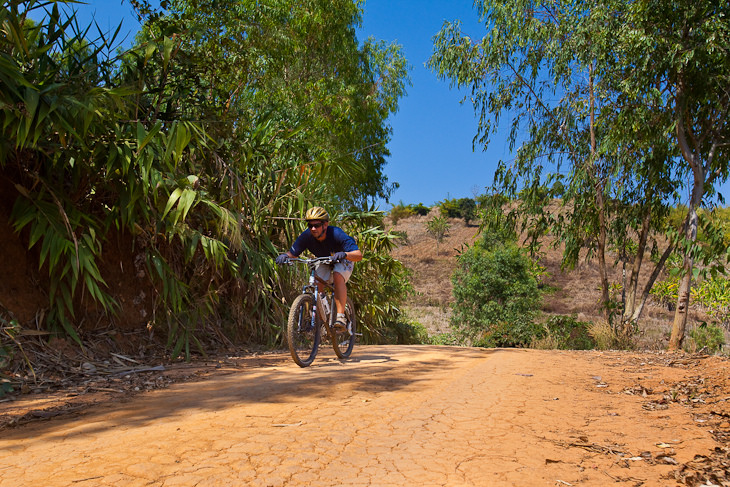 We took a mountain bike tour from the city streets of Chiang Rai out to the surrounding countryside. Biking up impressive hills and through rice paddy fields was a challenging yet fun ride.
It is amazing how quickly you will find yourself out of the bustling streets and into the quiet farmland.
We didn't come across any single track mountain biking, but the trails and paths were a lot of fun and we got to finish off the ride with a longtail boat back to town. You have to add this one to your list of things to do in Thailand.
33. Hang Out in Pai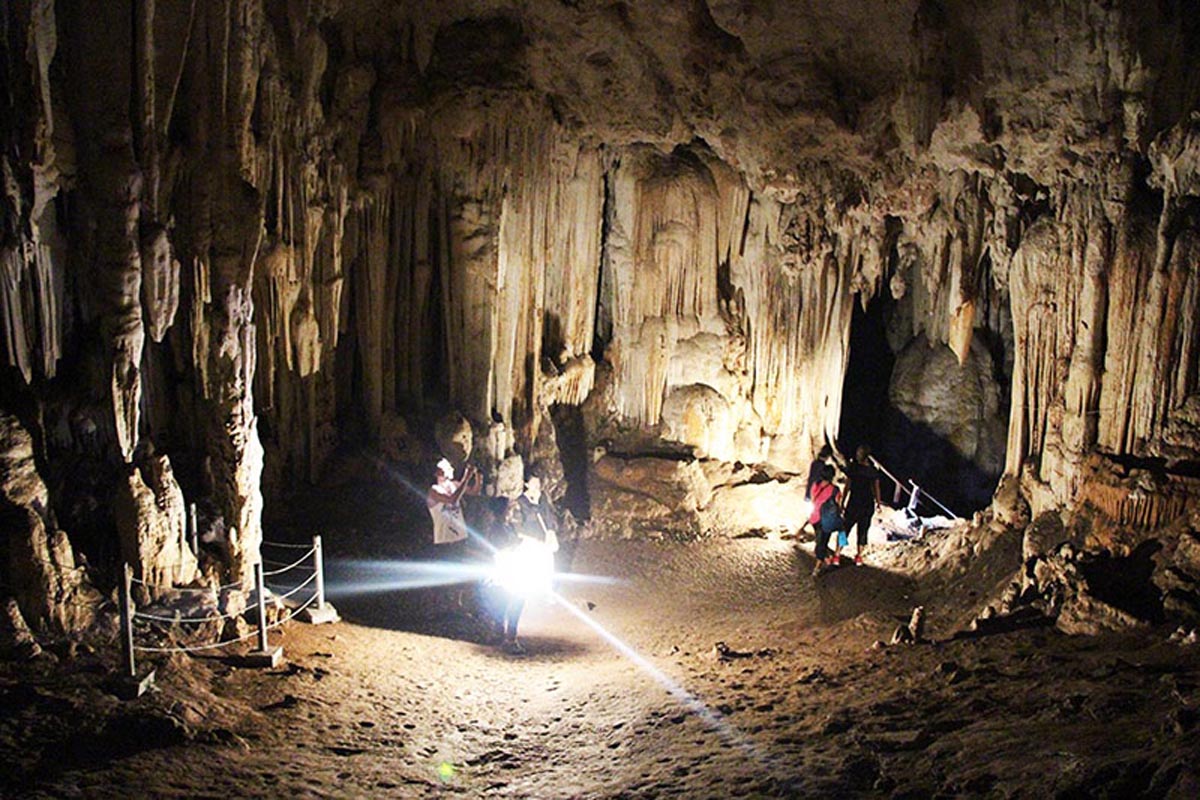 Pai is a laidback and popular hotspot for backpackers, hippies, and artists.
It's a great place to chill out, soak in the hot springs and explore the waterfalls.
34. Eat Street Food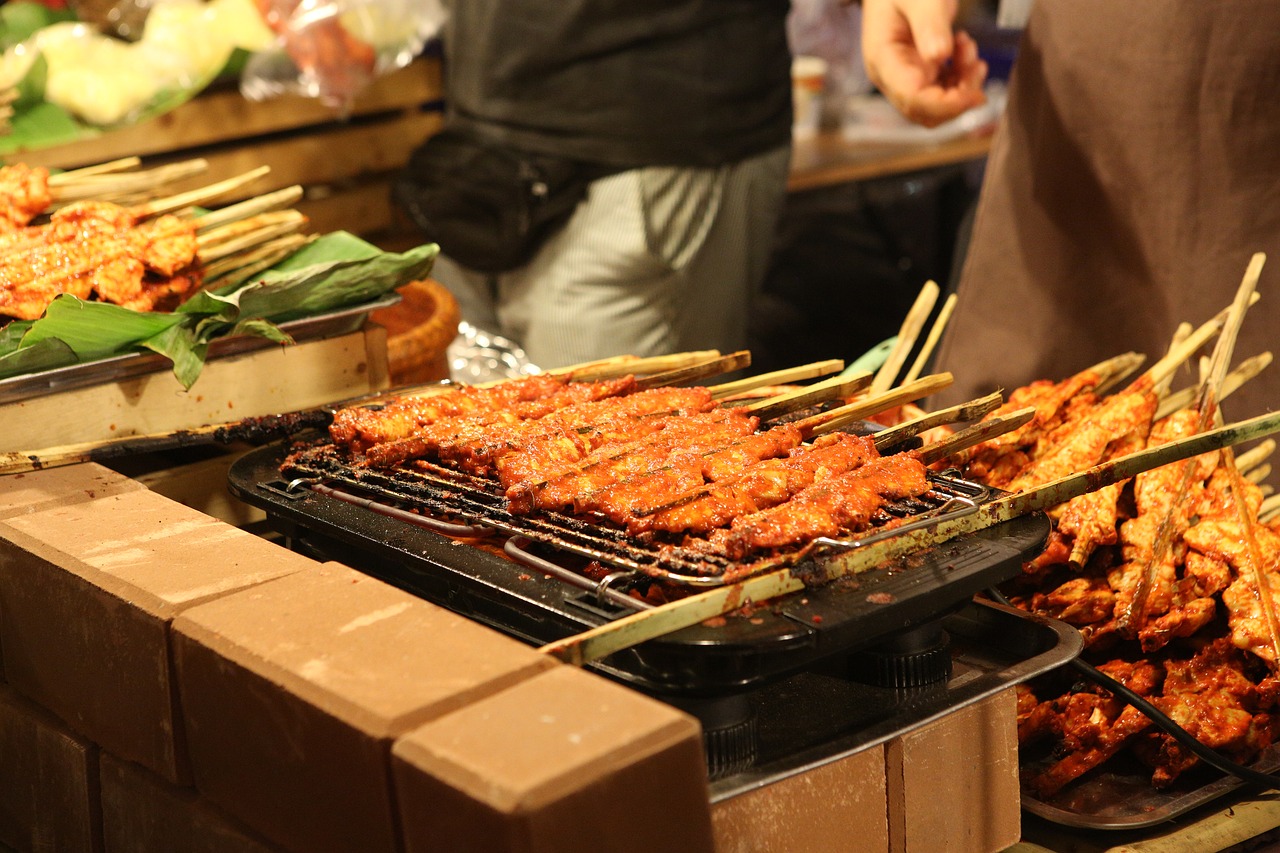 Some of our best dining experiences in Thailand were outside on the street. Just make sure to eat cooked food only. Street food in Thailand is generally safe. It is fresh, well cooked and there's a high turnover of food. Look for street vendors with long lines and places where the locals eat.
35. Railway Market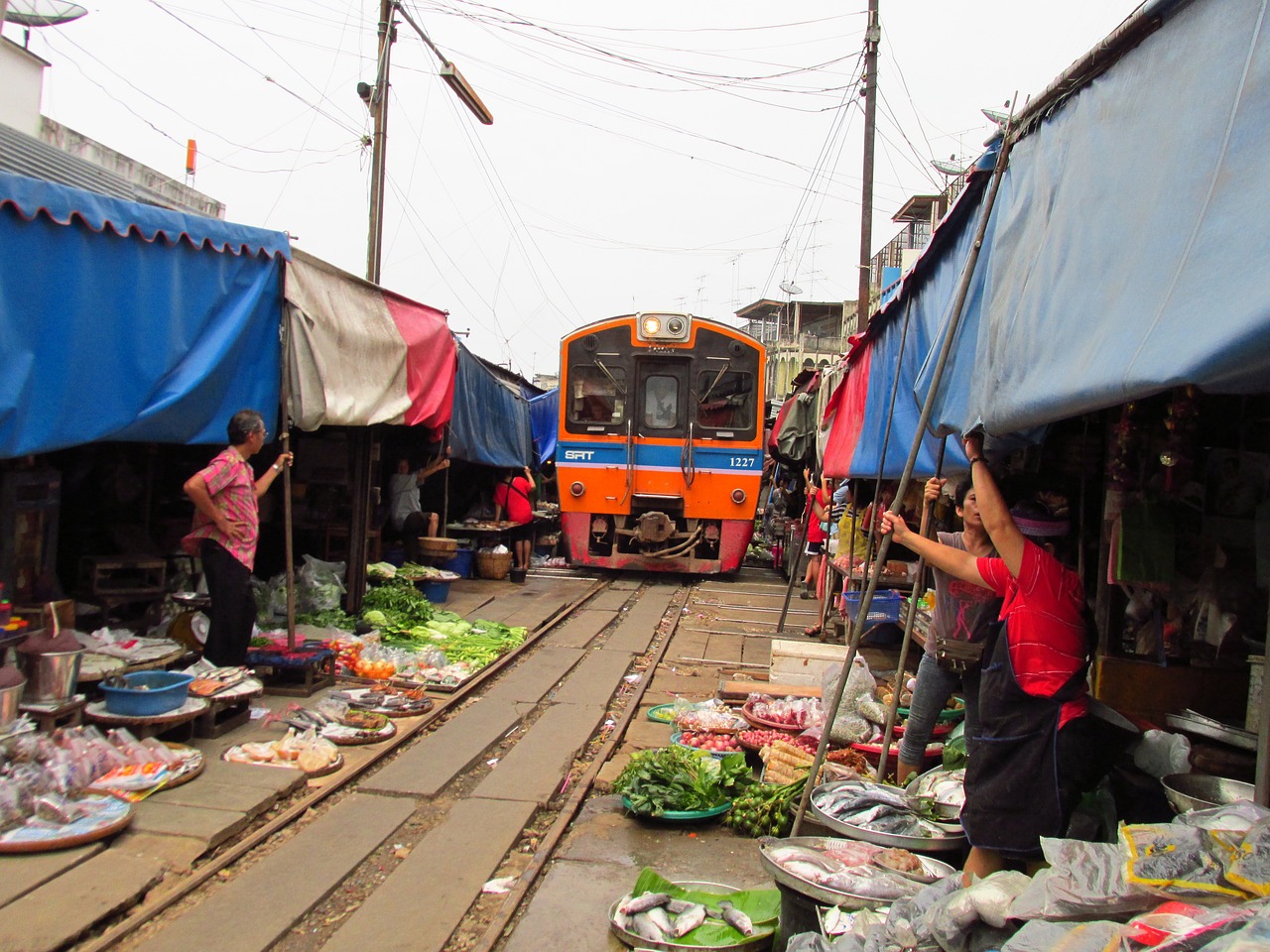 Take a 70km trip from Bangkok to the Maeklong Market.
The railway runs through the center of this world-famous market with the wheels passing just inches from the beautifully laid out fruit and vegetables which are displayed along the edges of the track.
Thailand Quick Tips
Thailand power voltage is: 220 V; Plugs A & C
Currency is the Thai Baht and is around 30 baht to 1 USD
ATMs can be found everywhere but take out large sums at a time as Thailand banks charge a 150 baht ($5 USD) fee above and beyond your bank's service charges.
SIM Cards are easy to buy at the MBK Centre in Bangkok for your unlocked smartphones. Data is cheap and fast.
If you are travelling for a short time: Pre-order a KnowRoaming SIM Card to use on your travels. PlanetD readers receive 50% off using our code DDSave50: Details here.
KnowRoaming offers unlimited international data for just at $3.99 per day.
Read More:
Sea Caves, Canoes and Culture in the Isles of Thailand
 Things to Do in Chiang Mai
Where to Stay in Bangkok – A Guide to the Best Neighborhoods
SaveSave
[ad_2]