[ad_1]

We loved Sri Lanka.  It was one of those countries that we actually felt sad leaving. There are so many things to do in Sri Lanka and during our four different visits there, we've managed to see a lot.
Updated May 2019
It broke our hearts to hear of the attacks on the people of Sri Lanka. They are the kindest, warmest and most open people we have ever met in our travels.
We know that the best way to help heal is to let people know that we care and we are thinking of them. Travel to countries that have seen tragedy can also help bring back the economy and mend the damage that was done.
While we will never be able to bring back those who were lost, but we can show Sri Lanka how much we love them by celebrating all the amazing things to do in the country!
While visiting this beautiful island located off the southern coast of India, we met inspiring people, saw magnificent sites and enjoyed awesome adventures. You will to when you visit Sri Lanka. Enjoy!
If you are planning on going to Sri Lanka in the future here is a list of things that you should make sure not to miss.
What to do in Sri Lanka
Want a resource for things to do in Sri Lanka? Buy your Lonely Planet Travel Guide
1. Surfing
Sri Lanka is a beginner surfers paradise. Hikkaduwa on Sri Lanka's southwest coast is the popular spot where we tried surfing.
The sandy break cushions your fall and the waves are not the gigantic intimidating pipes seen in Hawaii or Australia. Even expert surfers can enjoy themselves in Sri Lanka though.
On the west coast, there is a popular beach that offers bigger and better waves called Aragum Bay. This is where you'll find a lot of surfers hanging out waiting to catch a wave.
The season is different than Hikkaduwa's however, so make sure to check when surfing on the west coast is popular.
2. Aragum Bay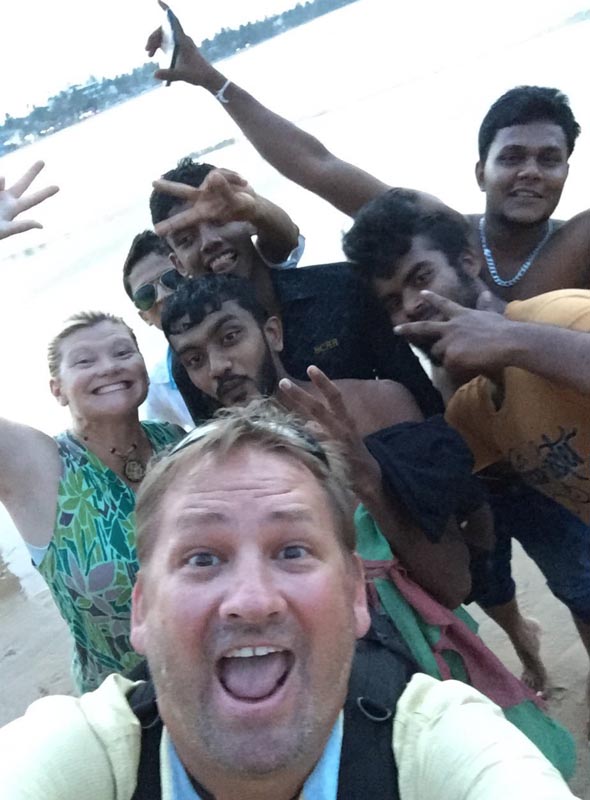 Aragum Bay was one of our favorite places to chill out in Sri Lanka. It has that old time backpackers feel where you can chill on a hammock, drink cheap whiskey and get to know the locals.
It's also a surfing mecca. Hikkaduwa was where we learned, but Aragum Bay is where the serious surfers stop.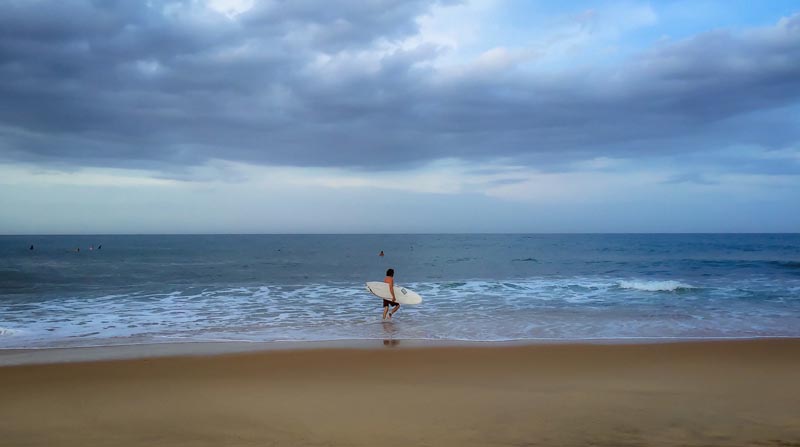 If you have never surfed before Sri Lanka is the place to do it. It is very easy to learn here and the conditions are perfect for the first timer. So if you are looking for something to do in Sri Lanka, give surfing a try!
3. Sip Tea and explore the hill country
Sri Lanka is one of the most important tea producers in the world and its hill country is stunning.  Colonial towns dot the landscape surrounded by tea plantations.
One of the best places to sip tea is in Nuwara Eliya and Kandy.
The vegetation is lush and green and the rolling hills make for an awesome site. Pretend you are in jolly old England for a few days.  Stay in old plantation homes, drink tea and eat baked goods.
It doesn't get any more civilized than this. Don't miss going to Ella and Nuwara Eliya to see the tea plantations of Sri Lanka. Exploring the scenery of the hills is a must do when visit visiting Sri Lanka.
It's absolutely beautiful and you feel as if you are in another world.
Note: The Hiking Trail to Ella is a must do when visiting the area 
4. Adam's Peak Pilgrimage
In my opinion, the top attraction of Sri Lanka is Adams Peak and while there, you must climb to the top.
Adams Peak is Sri Lanka's most sacred site and you can join thousands of pilgrims for 2 months of the year as they pay homage to the first place that Adam stepped foot on earth when he was cast down from Heaven.
It is a climb that doesn't require any technical skill, but it is a workout. You will feel a great sense of accomplishment taking part in this spiritual journey.
This is by far our top recommendation of things that you should make sure to do when visiting the country. This climb is what drew us to visit Sri Lanka.
See our time hiking to Adam's Peak
We saw the Adam's Peak Pilgrimage on Pilot Guides many years ago on TV and new that one day we wanted to do it ourselves.
5. Ride the Train
One of the things you must things to do in Sri Lanka is to ride the trains. Sri Lanka's trains are like stepping back in time.
They chug slowly along through hills and valleys. It is the slow journey that makes it special.
Looking out over the mountains and tea plantations rival any view in the world and the people that you meet on the train will be remembered forever.
So if you are planning a trip to Sri Lanka make sure this makes your to do list and take the time to travel by train. It will be an experience you will remember and cherish forever.
A top train journey in Sri Lanka is to Ella.
6. Yala National Park
Yala National Park is one of the few places in the world that you can spot a leopard. I put Yala up there as one of our top things to do in Sri Lanka.
We had so much fun looking at all the wildlife and four wheeling through the park in our safari truck. Hanging out and making new friends was part of the fun!
Where to Stay in Yala National Park: Cinnamon Wild
Yala is an incredible park filled with wildlife.  Elephants, peacocks, monkeys, jackals, crocodiles and monitor lizards to name a few.
You won't be disappointed on a jeep safari here even if you don't see a leopard, you will see a beautiful landscape and an abundance of wild animals.
However, chances are pretty good that you will see a leopard and prices are so reasonable, that even if you don't, you can try to see one again on another safari.
7. Go to Udawalawe National Park
Sri Lanka is filled with national parks and trekking through Uda Walawe is a great escape from the hustle and bustle of the towns.
What is special about this park however is the Elephant Transfer Home an orphanage and rehabilitation centre for orphaned and injured elephants supported by the Born Free Foundation.
You can watch elephants being fed, but unlike the Pinawale Orphanage, the ETH cares only for the elephants well being.
They have as little interaction with humans as possible.  So far 65 elephants have been rehabilitated and let back into the wild. If you have your heart set on seeing and helping elephants, we suggest going to Udawalwe over the other Elephant Rehabilitation Centres. They are doing a great job.
Care about Wildlife Conservation? Read Things to do in Chiang Mai besides Elephant Trekking
8. Visit a Turtle Hatchery
Our next suggestion for things to do in Sri Lana is to visit a Turtle hatchery. Turtles are under great threat due to fishing, pollution, habitat loss and hunting.
Turtle Hatcheries are doing their best to keep the turtle numbers alive and well.  One of the best is The Kosgoda Turtle Hatchery. He loves turtles and lets them into the ocean nightly.
You can even take part in their release if you go at sunset. A person can't go to Sri Lanka without visiting a turtle hatchery. It is a right of passage of visiting the country.
9. Visit Sigiriya
Visiting Sigiriya is probably the most famous thing to do in Sri Lanka. The important archeological site is very impressive.
Gracing the covers of many Sri Lankan Guide books, hanging in the office of tour companies and standing proud on the cover of several coffee table books, it just may be Sri Lanka's most recognizable site.
It is also set in a beautiful location. Surrounded by jungle, villages and farmland, Sigiriya is a location set back in time.
Monkeys play on the trails and crocodiles dwell in its moat.  The entry price is steep, but it is a beautiful view with an impressive museum as well.
If you love history and archeology, Sigiriya is for you.
10. Hike Pidurangalu
We liked hiking Pidurangala more than visiting Sigiriya. It is a great sunset hike that takes you up a mountain adjacent to Sigiriya, offering amazing views of the giant rock.
11. Huluru Eco Park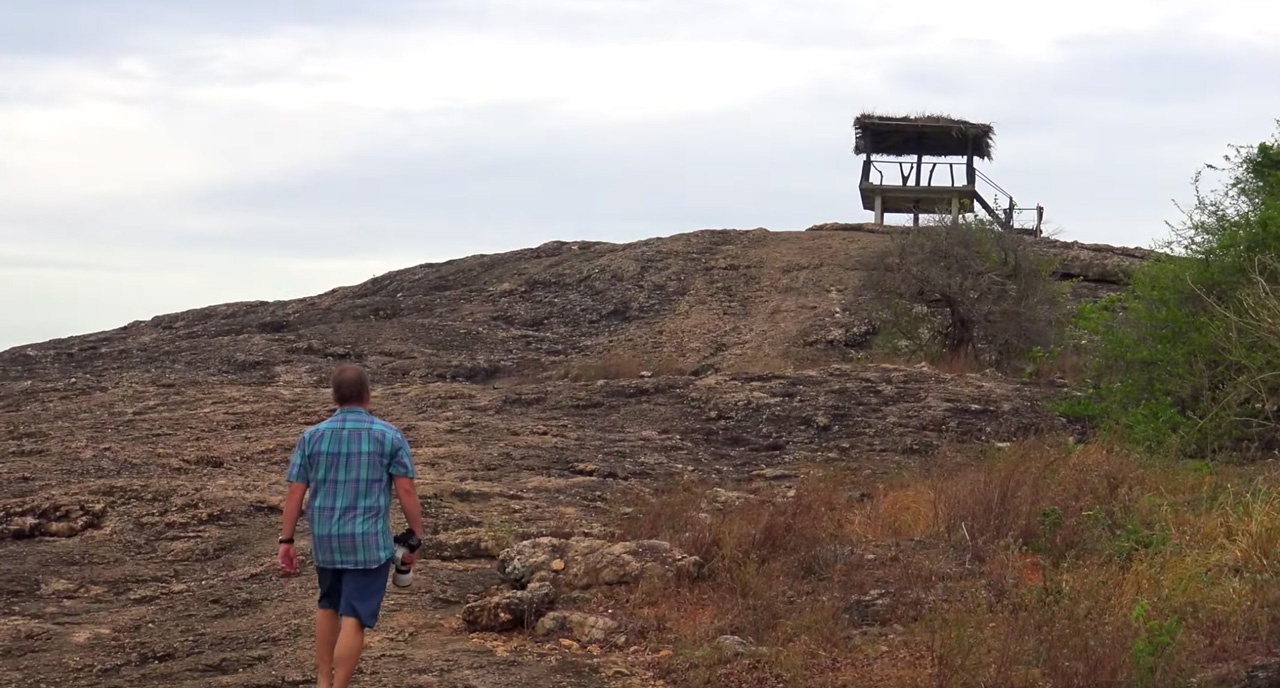 Huluru Eco Park is another excellent place to view wildlife.
We saw elephants and monkeys and what makes this park special, is that you can get out of the jeep and hike up to a high lookout.
Designated a biosphere reserve in 1977, Huluru is an important habitat for Sri Lanka's Elephants.
12. Farm Visit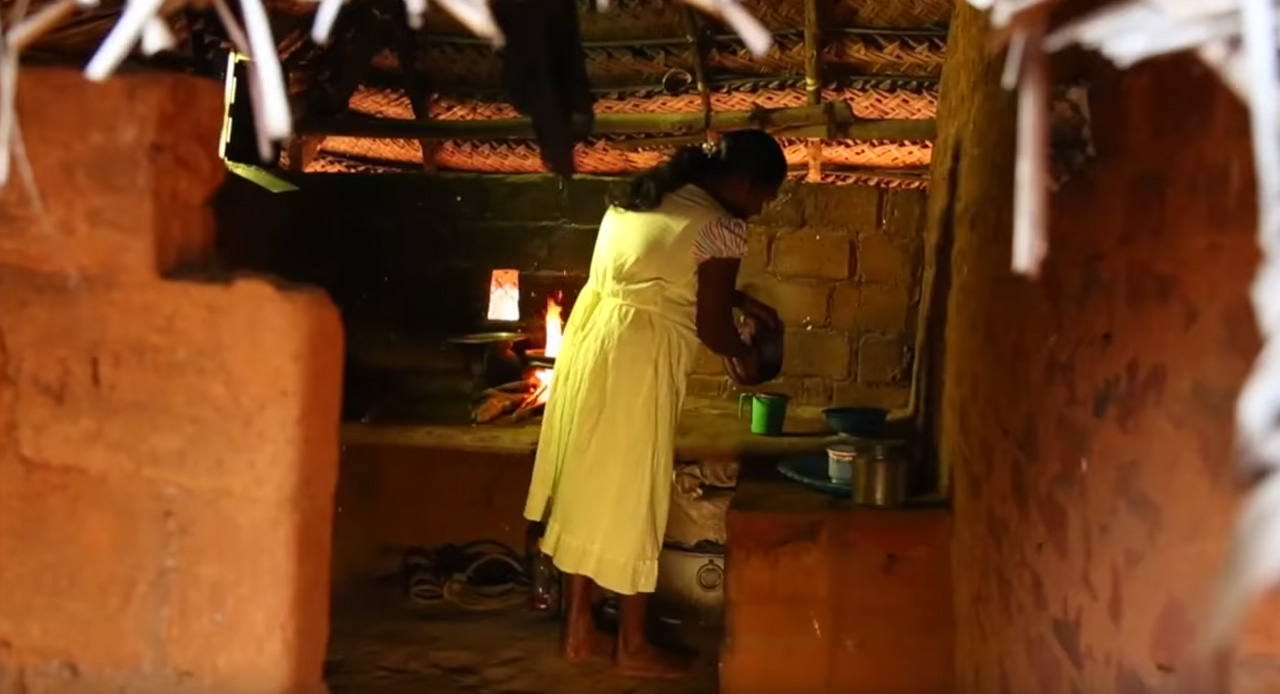 Cinnamon Wild hosts a farm visit to help keep farm animals safe from leopards, which in turn saves the leopards of Sri Lanka.
They provide fences and safety for the cattle so that leopards do not snatch the calves.
In the past when leopards killed the livestock, farmers would retaliate and kill the leopards. Now that they have fences and are secure from the leopards, they can thrive and co-exist in the wild.
A farm visit is a wonderful way to learn and understand what it is like to live in rural Sri Lanka.
13. Hike to Ella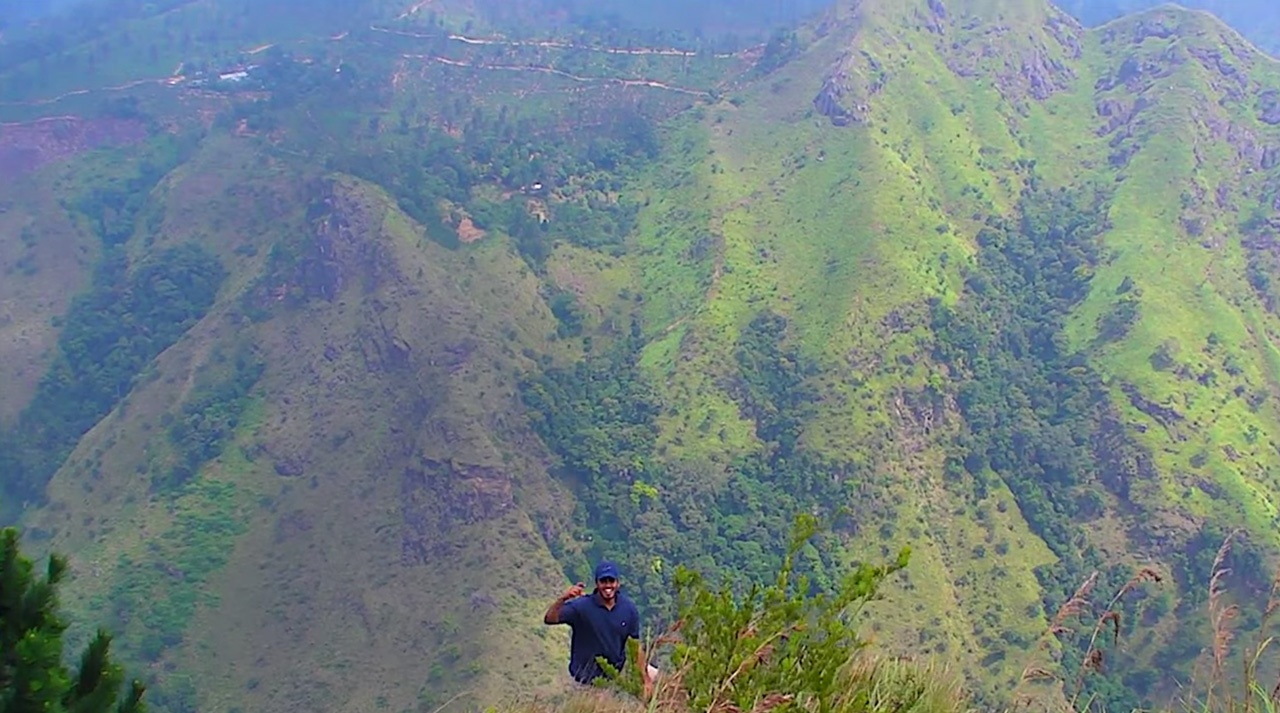 One of the best hikes in Sri Lanka is the hike to Ella Rock.
The town of Ella feels like an English Country village complete with red phone booths, a horse track and even fine white glove dining.
The popular trek here is to Ella Rock located 5km outside of town.
It offers great panoramic views of the hill country and tea terraces and is a good day trip if you are up for a steep and challenging hike.
14. Polonnaruwa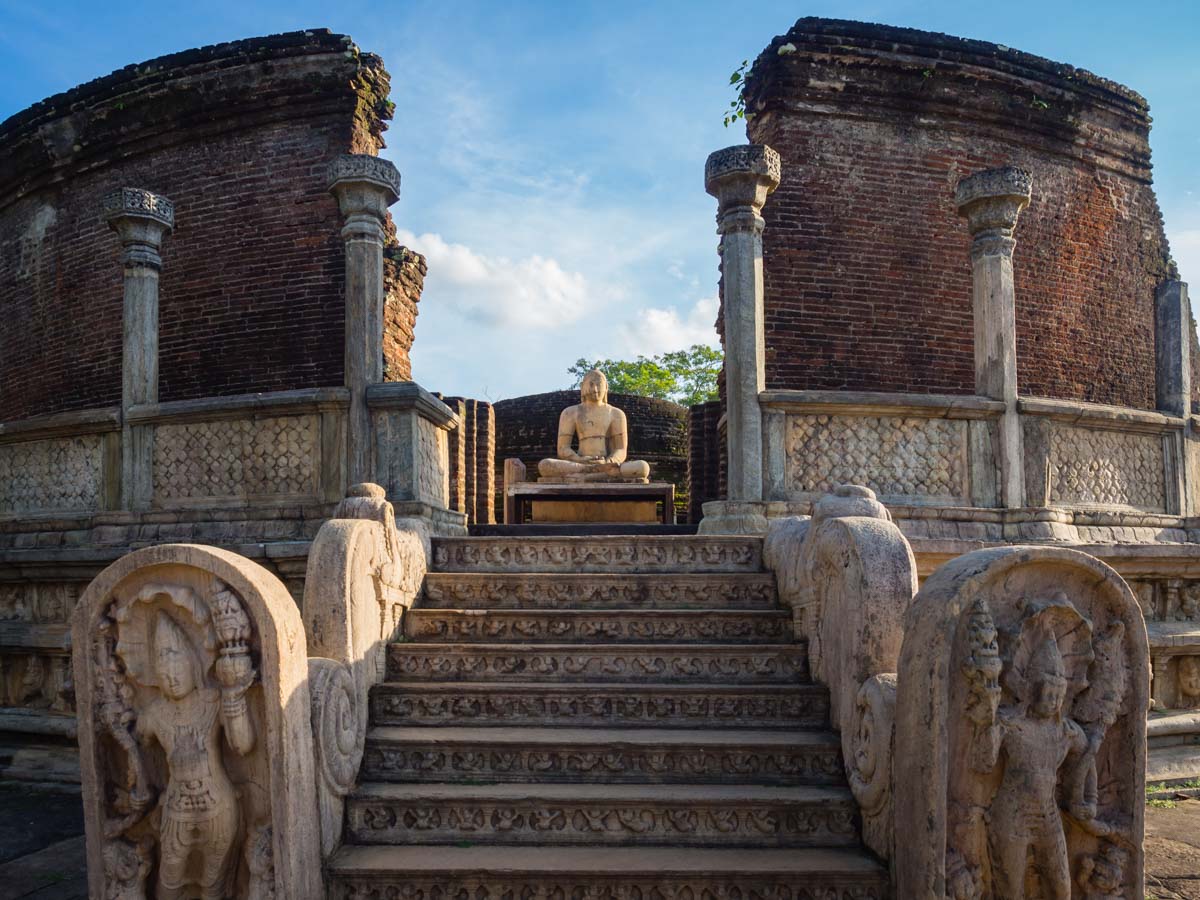 The ancient city of Polonnaruwa is Sri Lanka's second oldest kingdom dating back to 1070.
It is a World Heritage Site and people still inhabit the land all around it.
It's in great shape with many monuments still standing. It's not as large as many of the other ruins we visited around Asia, but it is a fascinating walk through time.
15. Anuradhapura Sri Lanka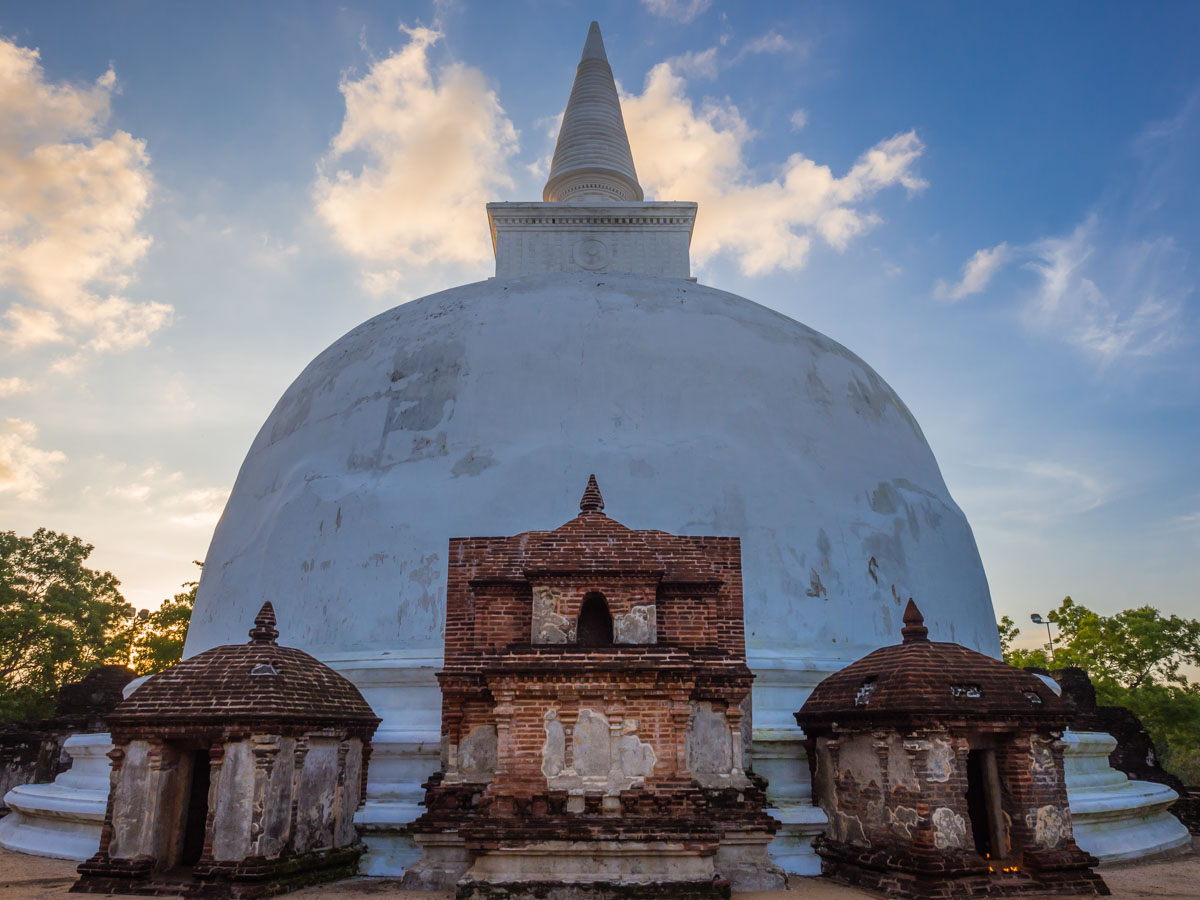 What I love about visiting Sri Lanka is how modern civilization lives in harmony with its ancient past.
Anuradhapura is the capital fo the North Central Province, but also the capital of the ancient cities of Sri Lanka.
Its ruins are well- preserved and a good way to learn about ancient Sri Lanka civilization.
16. See the Cliff Divers of Galle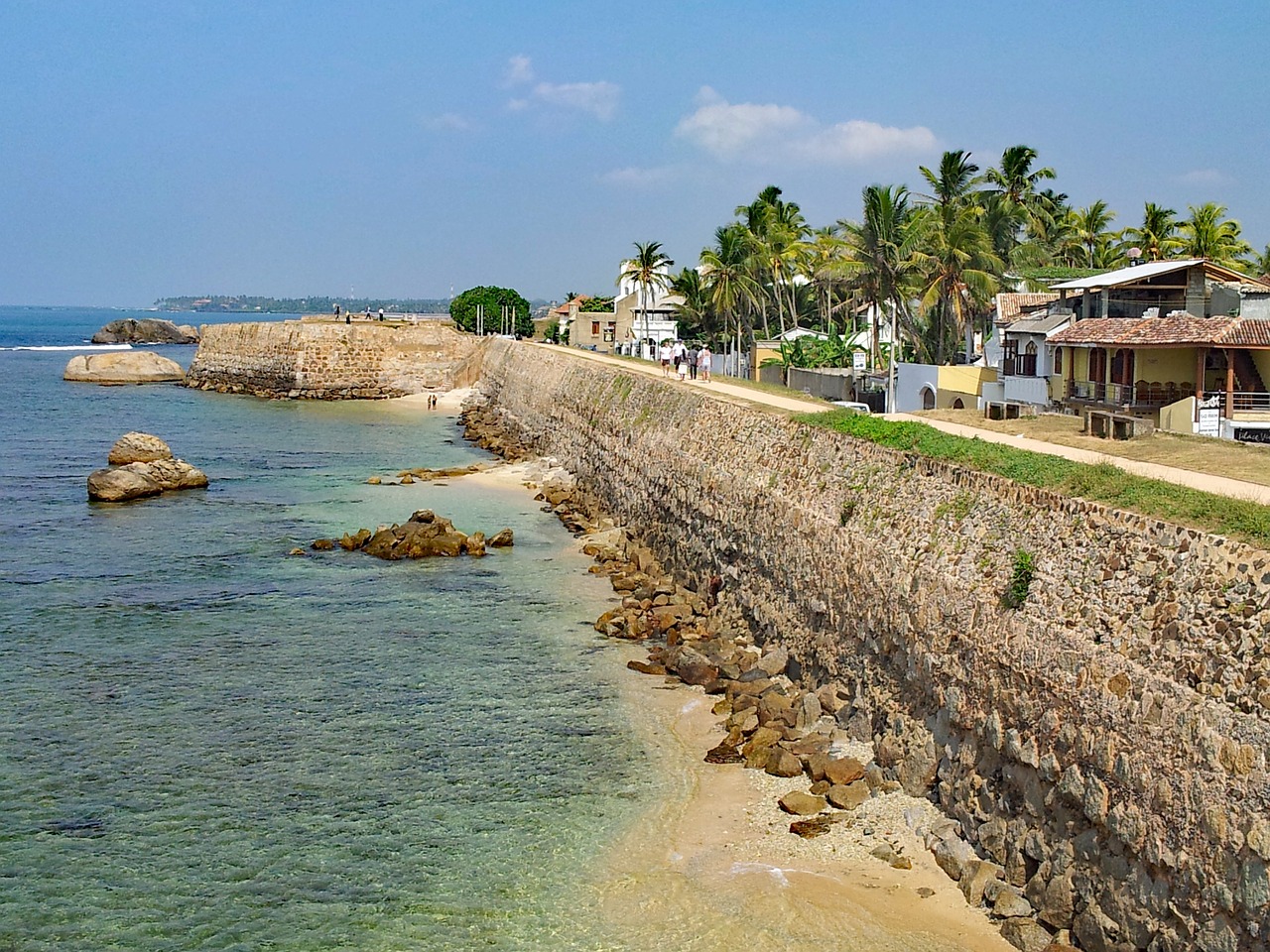 Galle is located on the southern tip of Sri Lanka. A UNESCO World Heritage Site, Galle is a picturesque city surrounded by a wall built by the Dutch in the 17th Century.
Take a walk around the city to explore the colonial buildings.
Colonial customs are still strong in Galle and you can have afternoon tea at one of the high-end hotels.
17. Royal Palace of Kandy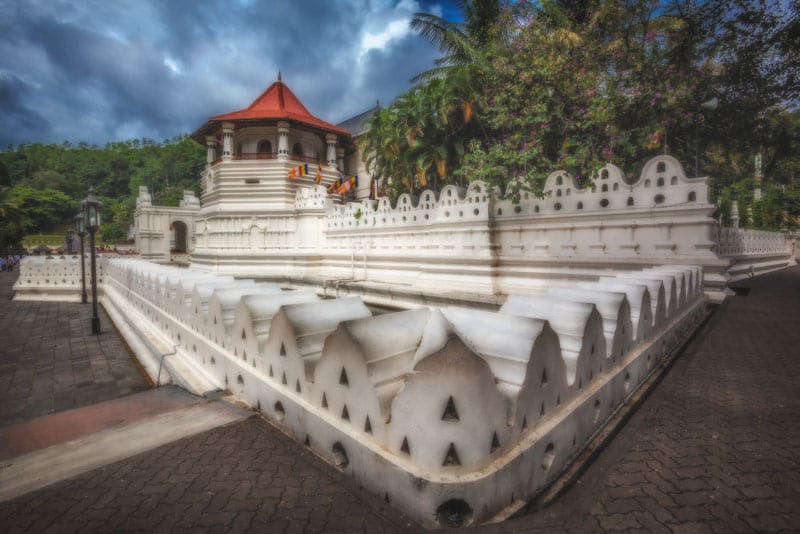 Kandy was the former capital of Sri Lanka and was the residence of Sri Lankan Monarchy until 1815.
Take a tour of the complex to see the king and queen's palace, the temple of the tooth and the royal court.
18. Una Watuna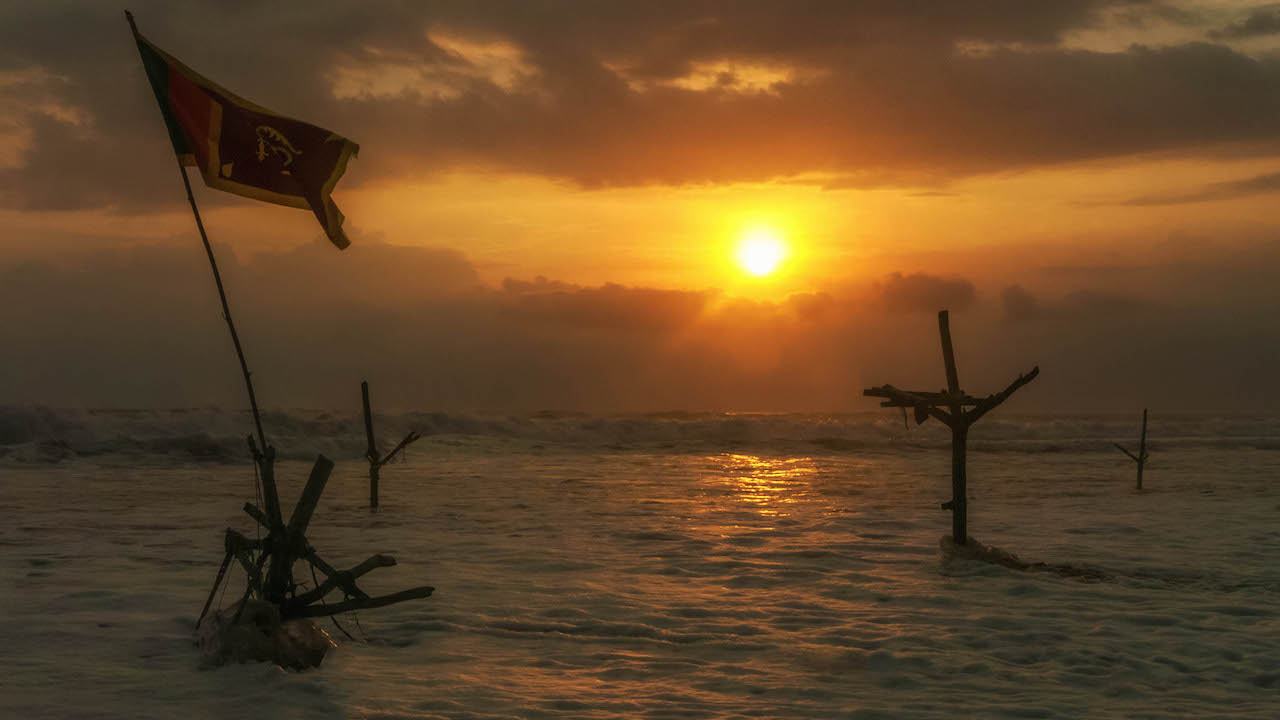 Una Watuna is a beach town in the south of Sri Lanka.
What makes it special is the fact that the highway bypasses the town making walking through the narrow lanes easy and free from traffic.
There are picturesque beaches and it is here that you can see fishermen still fishing from stilts.
19. Get to know the locals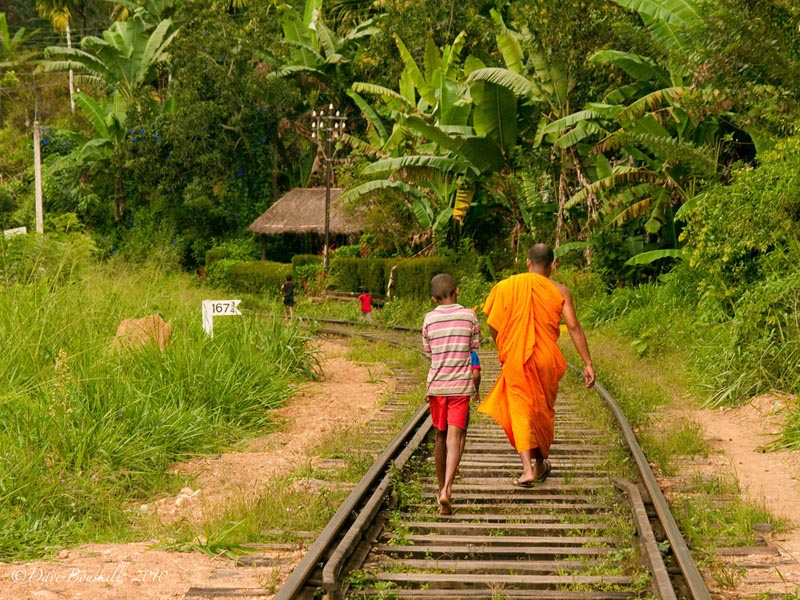 Nothing feels better than being invited to someone's house for dinner.  The Sri Lankan people are a giving bunch. They are the friendliest people we have met in all our travels and we made great friends with our Tuk Tuk driver Ajith and his family.
What a wonderful experience getting a glimpse of local life in the country. If you are privileged enough to be invited to dinner, take it. It is a heartwarming evening filled with genuine hospitality.
20. Laze on the Beach
A trip to Sri Lanka wouldn't be complete without visiting a beach! Sri Lanka has some great beach life.
Hikkaduwa, Unawatuna and Kosgoda are some popular beaches, but you can still find secluded beaches all along Sri Lanka's coast.
Some are eroding away, but others are pristine. Rent a bicycle or motorbike and get out there to explore the island. The beaches are the number one reason why people come to Sri Lanka and once you see them, you can understand why.
Sri Lanka has everything that a traveler could possibly want. Adventure, spirituality, fine beaches and nightlife. A vacation to this destination will never disappoint.
21. Spend Time in Colombo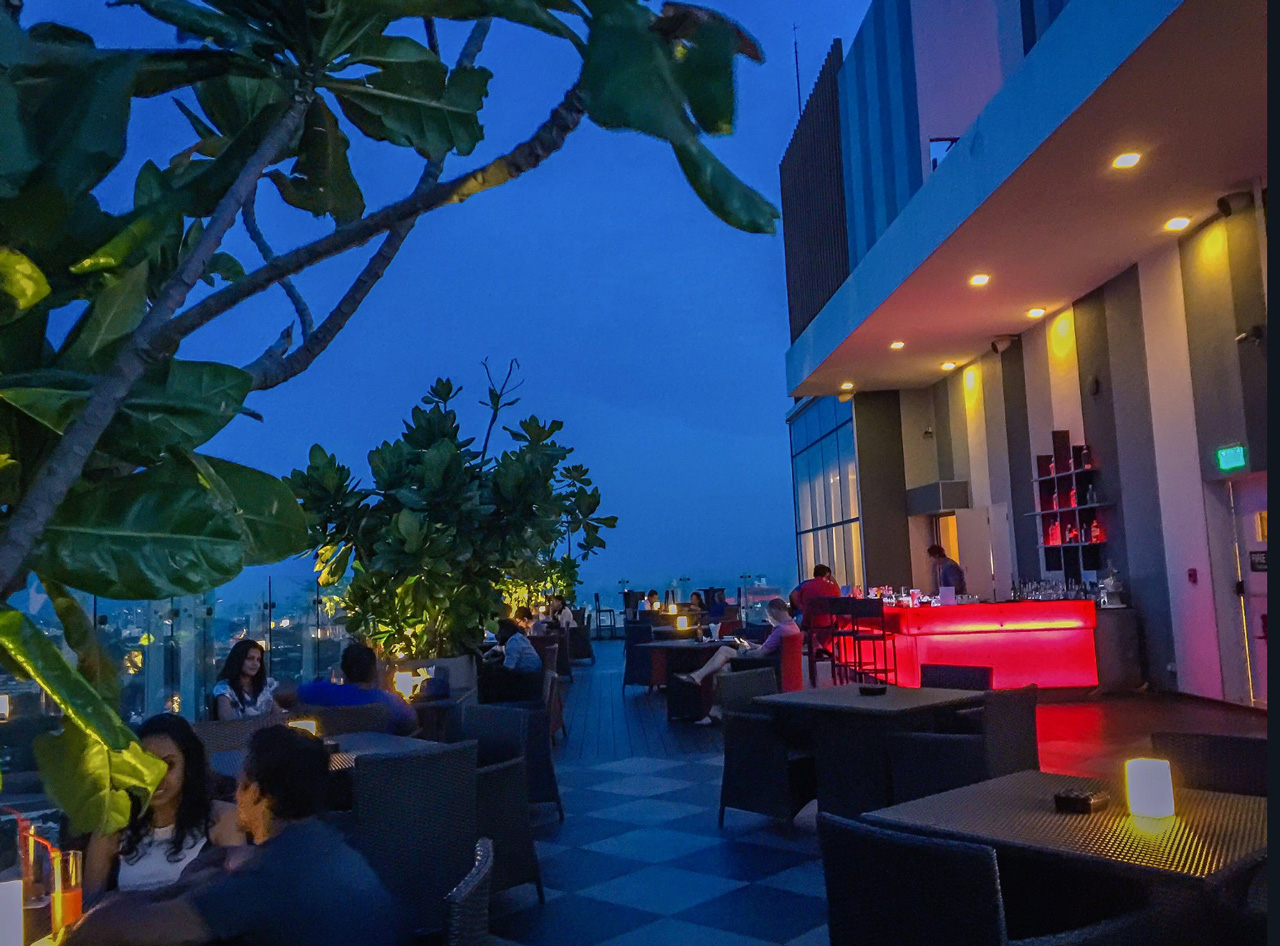 Colombo is a bustling city filled with luxury hotels.
We stayed at the Cinnamon Grand. A luxurious hotel in the heart of downtown.
It has come a long way since we first visited in 2010 with fine dining, night clubs, rooftop patios, and cafes.
Our favourite rooftop bar was at the Cinnamon Red Boutique Hotel.
Where to Stay in Sri Lanka
Cinnamon Wild is an amazing place to stay within Yala National Park.
You are escorted to and from your room as you are surrounded by wildlife. Listen to the sounds of the jungle as you sleep in tree houses.
Cinnamon has hotels throughout Sri Lanka from Colombo to Hikkaduwa. We enjoyed each and every one of their hotels.
Check TripAdvisor for reviews and Booking.com for price comparisons.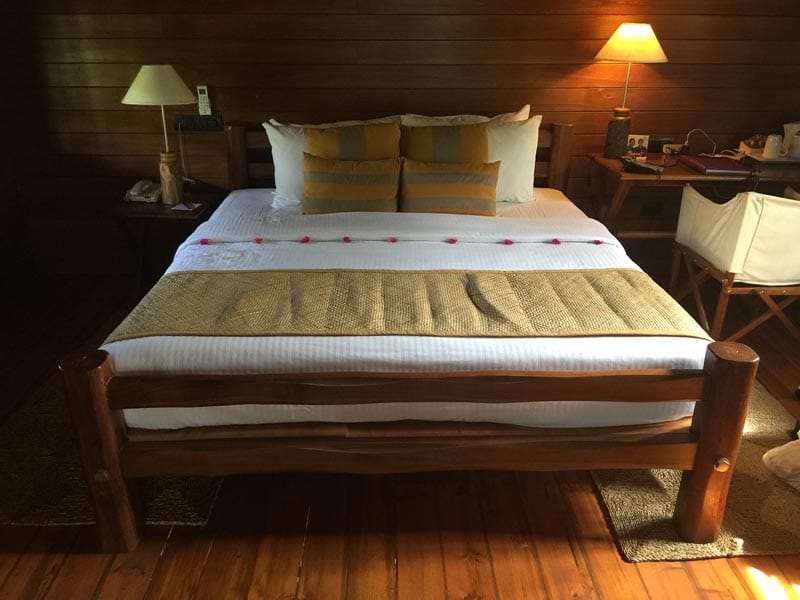 Cinnamon Hotels has resorts throughout the country that are close to several of the tops sights. To find their locations and prices visit CinnamonHotels.com
Enjoy this article on Things to do in Sri Lanka? Why Not save it to Pinterest for future reference?
Do you have some other suggestions of things to do in Sri Lanka? We'd love to hear in the comments below. 
Read More
Sri Lanka Safari and Luxury in the heart of the Jungle
Train Travel in Sri Lanka
A Little Bit of Britain in Sri Lanka
Visit the Philippines, 10 Reasons This Should be your Next Destination

 
[ad_2]