[ad_1]

Looking for the best music festivals in Washington…?  Well, look no further, because I've got them all covered for 2019!
Washington, one of the United States most important musical destinations, definitely doesn't disappoint when it comes to putting on a show-stopping music festival schedule.  There are some truly epic music festivals in Washington, and it helps that three of these are at the insanely Gorge(ous) Amphitheater!  
Year-round, you can indulge in events statewide that are geared at all musical genres, from indie to hip hop, electronic to hard rock. Vibe to great tunes in ultra-hip Seattle, or discover lesser-known musical hubs like George, Tacoma and Spokane.
So, why not take a road trip to the state that produced the likes of Kurt, Eddie and Jimi (just to name a few), and explore the scene for yourself?
Take a read through what I think are the Top 13 Washington music festivals, watch a few of the after-movies, and start planning your upcoming summer festival schedule!
---
1) Paradiso Festival
When: June 14 & 15, 2019
Where: The Gorge Amphitheatre
http://paradisofestival.com/
"Each year we come together on a pilgrimage to find a balance between a modern digital world and the natural environment surrounding us. Experience three stages with world class visuals & audio production, thrilling rides & attractions, some of the biggest names in dance music, a stunning natural backdrop you have to see to believe, and the best part of all, the Paradiso family.
In the distance, do you hear it? A warm whisper calling out to those spirits yearning for wanderlust that vows to lead those who follow to a paradise where nature and technology seamlessly coexist. This promise is for those who don't seek to stand still, but instead jump headfirst into the motion in the hopes of discovering adventures hidden just over the horizon. Will you be one of those who answers the call?
USC Events is excited to announce the 8th annual Paradiso Festival! Journey home to the breathtaking Gorge Amphitheatre on June 14th & 15th 2019 for two days of life, love, music, and family.
Get ready to be immersed in a land where modern technology and nature's purity blend together in perfect harmony. Experience three stages with world class visuals & audio production, thrilling rides & attractions, some of the biggest names in dance music, a stunning natural backdrop you have to see to believe, and the best part of all, the Paradiso family."
---
2) Lucky
When: Mid-March 2020
Where: Tacoma Dome
http://luckyfestival.com/
"USC Events' annual spring festival. A giant St Patrick's Day celebration, this one-day green dance party features sets by the top EDM DJs, producers and artists in the country. Past performers include Zeds Dead, Steve Angello and Ape Drums.
Nature resurrects its poignant beauty, shaking from the cold of winter and with it brings a promise of more prosperous days. The warm embrace of Spring beckons and just around the corner, and off in the distance we can see the green, glistening isle of emerald. With this visage we feel with all of our being the abundance of luck that awaits.
Spring brings with it an enchanting world full of magical creatures, immersive sights and the comforting blanket of sound that only exists clad in a golden hue. At the end of our rainbow, the fortuitous experience is there, waiting to welcome us. Count the stars and embark into the world of: Lucky."
---
3) Summer Meltdown Festival
When: August 1-4, 2019
Where: Darrington, WA
https://summermeltdownfest.com/
Where the Music Meets the Mountain!!!
Summer Meltdown is a music, camping, and adventure festival in Darrington, WA – an hour and a half into the Cascade mountains from Seattle and Bellingham. Summer Meltdown is known for its vibrant community that is open to all ages – from the kids zone, to the late night tent, to lounging in the beer garden – this festival offers fantastic experiences for everyone!  
"We're talking about 19 years of adventure and great music….
The river, the beach at bacon point, the sun making Whitehorse Mountain turn gold at dusk and pink at dawn. Nobody's ever a stranger at Meltdown, we're united young and old with the goal of having the best weekend of the summer. We make it that way together, loading our cars from all over the west and driving into the North Cascades, bringing unicorn floaties and snacks to share and absurd costumes and best friends.
We become like the ferns below our hammocks, a glacial wind as we swoop down the steps of the amphitheater, the feeling of sunlight on our necks as we rope swing into the river. We put stars in our eyes and pad thai dumplings in our bellies and music follows us the whole year through. Bassnectar, The String Cheese Incident, Griz, Greensky Bluegrass, Beats Antique, Nahko and Medicine for the People, and many more."
---
4) Bumbershoot Festival

When: Labor Day Weekend September
Where: Seattle
https://www.bumbershoot.com/
"Now approaching half a century, Bumbershoot is one of Seattle's largest cultural touchstones. Each year, thousands of people from across the country flock to Seattle Center to attend this acclaimed festival, which has become one of the biggest and most-loved contemporary festivals in North America, while having maintained its Northwest spirit and innovative roots."
---
5) Watershed Music Festival
When: August 2-4, 2019
Where: The Gorge Ampitheater
'Shedders unite at The Gorge for the biggest 3-day country and music festival in the Northwest!
While I wouldn't typically attend a country music festival myself…I would never say no to the chance to spend a weekend in the gorge camping, drinking, and listening to live music with my friends!  This is easily one of the best country festivals in the U.S.A, located in arguably the best venue in the entire continent!
With the 2019 headliners being Miranda Lambert, Zac Brown Band, and Jason Aldean – it's safe to say it's a must attend for country music fans in the Pacific Northwest.    
---
6) Seattle Hempfest Protestival
When: August 16-18, 2019
Where: Seattle
https://www.hempfest.org/festival/
"Boasting the title of the world's largest event advocating for the decriminalization of marijuana, Seattle HEMPFEST peacefully takes a stance on this controversial argument. Since its inception in 1991, the festival has grown to draw a crowd of more than 450,000 devoted attendees. Held as a three-day event, guests can join in a political rally, attend the arts and crafts fair and enjoy a heady lineup of live musical entertainment."
---
7) Capitol Hill Block Party
When: July 19-21, 2019
Where: Capitol Hill
http://www.capitolhillblockparty.com/
"Capitol Hill Block Party is an annual, three-day music festival and block party held each July in the heart of Seattle's Capitol Hill neighborhood.  With a six-stage setup of both indoor and outdoor venues, multiple beer gardens, and VIP lounges, CHBP provides a communal, accessible experience, continuously evolving since it was founded in 1997. Featuring national, big name artists, promising local talent, and lesser-known performers across a variety of genres, CHBP exposes its 20,000+ attendees to a diverse balance of acts that appeals to all ages and music tastes. 
Never failing to bring Seattle and neighboring cities together, CHBP has created a well-known name for itself alongside many national festivals."  
---
8) Volume Inlander Music Festival
When: May 31 – June, 2019
Where: Spokane, Washington
http://volume.inlander.com/
"Join us for Volume Inlander Music Festival – a once-a-year music extravaganza that showcases bands from all over the Northwest. Volume offers 100 bands at venues all over Downtown Spokane. One wristband gets you into every show, and onto the Spokane Party Bus for a quick ride to your next music destination."
---
9) Olympic Music Festival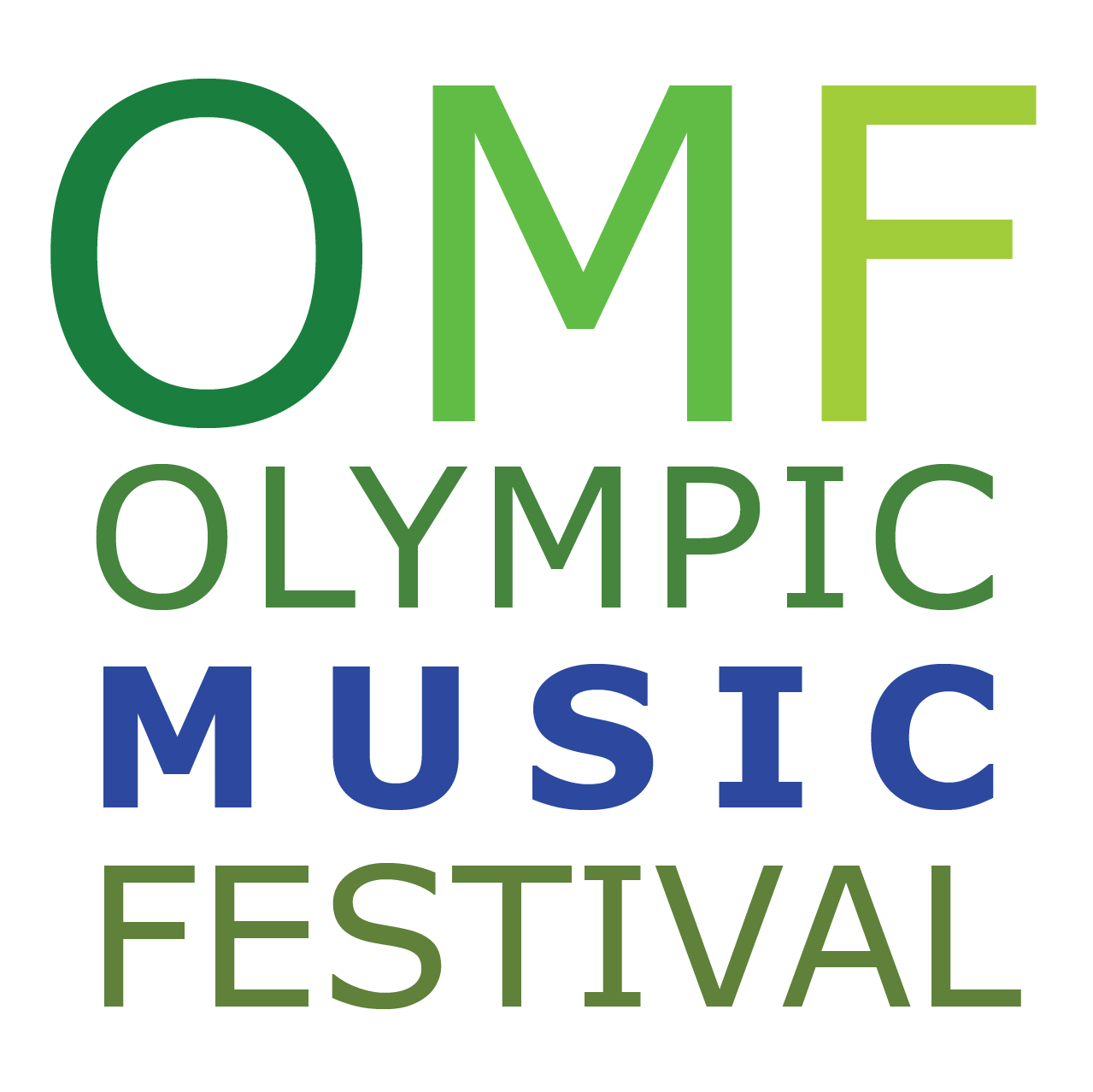 When: July 13 & 14 | August 10 – September 8
Where: Port Townsend, Washington
https://www.olympicmusicfestival.org/olympic-music-festival-2019-season
Artistic Director Julio Elizalde announces the Olympic Music Festival's (OMF) 2019 summer season featuring chamber music's most sought-after artists for six weeks of captivating performances in Port Townsend, Washington. Performers include superstar violinists Sarah Chang and Ray Chen, the return of Musicians from GardenMusic led by Louisville Orchestra Music Director Teddy Abrams, and many other prominent musicians from around the globe. The 2019 season takes place over six weekends from July to early September with twelve individual performances. Concerts begin at 2:00PM.
2019 marks the fifth year of the Olympic Chamber Music Fellowship – the OMF's internationally recognized educational program. Considered to be one of the most unique professional training programs in the country, the Fellowship serves as a critical link for young artists transitioning from student life to facing the challenges of becoming a professional musician. The four fellows, selected through a highly competitive audition process, will spend two weeks at the OMF collaborating with mentoring artists while learning about the intricacies of a building a career through group discussions on rarely covered subjects such as taxes, management, and contract negotiations. This year's fellows include current students and graduates of major music schools such as the prestigious Curtis Institute of Music in Philadelphia and Yale School of Music at Yale University.
---
10) HONK! FEST WEST

When: May 31- June 2, 2019
Where: Seattle
https://www.honkfestwest.org/
"HONK! Fest West is a free, non-profit, community music festival driven by the energetic performance of street bands in public spaces. Completely volunteer-planned and organized, HONK! festivals are a part of a global renaissance of community street band culture. For three days in Seattle area parks and streets, 25+ bands deliver music and celebration that is accessible to all.
HONK! bands are typically acoustic and mobile, often politically aware and articulate, and always high spirited. There is a rich community ethic among HONK!ers, who use their music to erode the barriers between professional and novice, and between audience and performers. Although uniforms are sometimes used as a performance tool, individuality is key, and group members often hail from all range of classes, ethnicities, ages, and backgrounds. Perhaps most importantly, the HONK!ers' ultimate goal is to have fun, to relish the art of making fun as a form of individual and collective transcendence, and to encourage others to see and do the same."
---
11) Wintergrass Music Festival
When: February 20-23, 2020
Where: Hyatt Regency, Bellevue, Washington
http://wintergrass.com/
"Acoustic Sound is committed to preserving and promoting traditional, acoustic, American music through presentation and education, with special attention given to the bluegrass music community.
Wintergrass Music Festival, founded in 1994, is known for its performances and its music education serving people of all ages.  Wintergrass is held at the fabulous Hyatt Regency Hotel in downtown Bellevue WA. For four days and nights, four stages, lobbies, and every available nook and cranny is filled with the sounds of bluegrass and acoustic music. This family-friendly event also includes plenty of workshops, dances and endless smiles.
---
12) Critical Northwest 
When: July 8-14, 2019
Where: Granite Falls, WA
Lost Cities & Civilizations
Critical is an official Burning Man regional event, and a program of Ignition Northwest.
"For sixteen years Critical Northwest has been dedicated to championing the spirit and principles of Burning Man in the Pacific Northwest. Every July we gather together to embrace the spirit and vision of the playa as we build something new right here in the woods and mountains of home.This year our theme, Lost Cities and Civilizations, will explore mythology from around the world. From the depths of Atlantis to the meadows of Tir na nÓg, the sands of Zerzura to the frost of Valhalla, we'll delve into the commonalities and differences in the stories shaped by human imagination for as long as we've had the language to share our dreams."
While I'm fully aware that Burning Man is not a music festival, I think the community here is similar to what I look for when I go to music festivals, so I include regional burns on my festival roundups!  If you're thinking about going to this festival or Black Rock City, check out my articles Burning Man Accessories, Costumes, Clothing, and Outfit Essentials, as well as my post about the Best Burning Man Goggles & Glasses.
---
13) Upstream Music Festival
When: Possibly returning in 2020…?
Where: Pioneer Square, Seattle
https://upstreammusicfest.com/
"Upstream Music Fest + Summit is a three-day music fest where attendees can discover acclaimed national artists performing alongside rising stars from the Northwest. Our open campus in the heart of Seattle's historic arts and entertainment district allows for serendipitous moments for fans and musicians alike, and our variety of ticket options means you can curate your perfect weekend of music."
---
Bonus Festival – Sasquatch!?????
When:  ????
Where: The Gorge Amphitheater 
https://www.sasquatchfestival.com/
Do you think Sasquatch will ever return…?  It was seriously my biggest bucket list music festival in Washington, and I was absolutely horrified to hear that it wouldn't be coming back for 2019, and most likely the future….
Read this article on how Sasquatch not Returning in 2019 for a bit more info, but it doesn't seem too likely!  It's such a shame too, because it was definitely one of the best festivals in America!  They always delivered a top-notch line-up, amazing camping in an unbelievably beautiful destination, and an overall incredibly fun weekend.  I've never heard anyone say anything bad about Sasquatch, and that's why I can't leave it off this list!!  
"Anchored on indie and alt rock, Sasquatch! also delves into hip hop, funk, electronic musics and more, choosing acts for their artistic creativity over commercial appeal. This approach combined with being set at the utterly beautiful Gorge Amphitheater makes this one of the best music festivals in the world."
Check out this fun review: SASQUATCH IS THE FESTIVAL FOR MUSIC AFICIONADOS
I'll be spending a lot of time in the PNW soon, so fingers crossed there's a massive revival and the festival returns in 2020!!
---
Am I Missing Any Epic Music Festivals in Washington…?
While I'm currently editing this post from Spain, I'm actually moving to Washington in about two weeks, and can't wait to check out as many of these festivals as possible in the coming years!  It's not the most popular state in the U.S.A for music festivals, but there really are some solid options to choose from.  If you think I'm missing any important ones that I need to add to my list, please do comment below or email me and let me know!  Thanks!!
---
Looking for more music festivals…?
I've spent countless hours compiling the best music festivals, parties, concerts, and events all over the world!  Check out a few of my favorite packing lists and festival round up articles below, and feel free to reach out to me with any questions festival related!!  I'm always planning my next event!!
44 Festival Accessories, Gear, and Must-Haves | Festival Packing List
The Ultimate Music Festival Camping Packing List
Top 20 Music Festivals in Canada to Experience Before You Die
37 California Music Festivals That'll Keep You Dancing All Year Long
Top 20 San Diego Music Festivals | The Ultimate SD Festival Bucket List
The Best 25 Music Festivals in Texas To Experience Before You Die
The Top 25 Music Festivals in ARIZONA To Experience Before You Die
The Best 25 Music Festivals in FLORIDA To Experience Before You Die
37 California Music Festivals That'll Keep You Dancing All Year Long
The 13 Best Music Festivals in New York to Experience Before You Die
The Top 10 Music Festivals in Colorado To Experience Before You Die
Top 21 Music Festivals in LAS VEGAS To Experience Before You Die
15 Epic Music Festivals in MICHIGAN To Experience Before You Die
20 Vancouver Music Festivals To Add To Your BUcket List
---
Thanks for reading about these music festivals in Washington!!
Share this article with your Washington Festival squad!!
Related Posts
[ad_2]