[ad_1]

I recently spent three days in Warsaw and I've come back filled with an enthusiasm for the destination that I wasn't expecting. I hadn't heard too much online hype about Poland's capital before my trip, but cheap flights lured me to book a city break in Warsaw and I'm so glad I took a chance on the place, instead of heading to more widely raved about Krakow. With over 70 museums, a picture-perfect Old Town and a plethora of cheap, unique bars (three nights in Warsaw was barely enough time to get round them all!); the huge variety of things to do in Warsaw meant the city really won me over. I've put together this itinerary for three days in Warsaw to help you plan the perfect trip.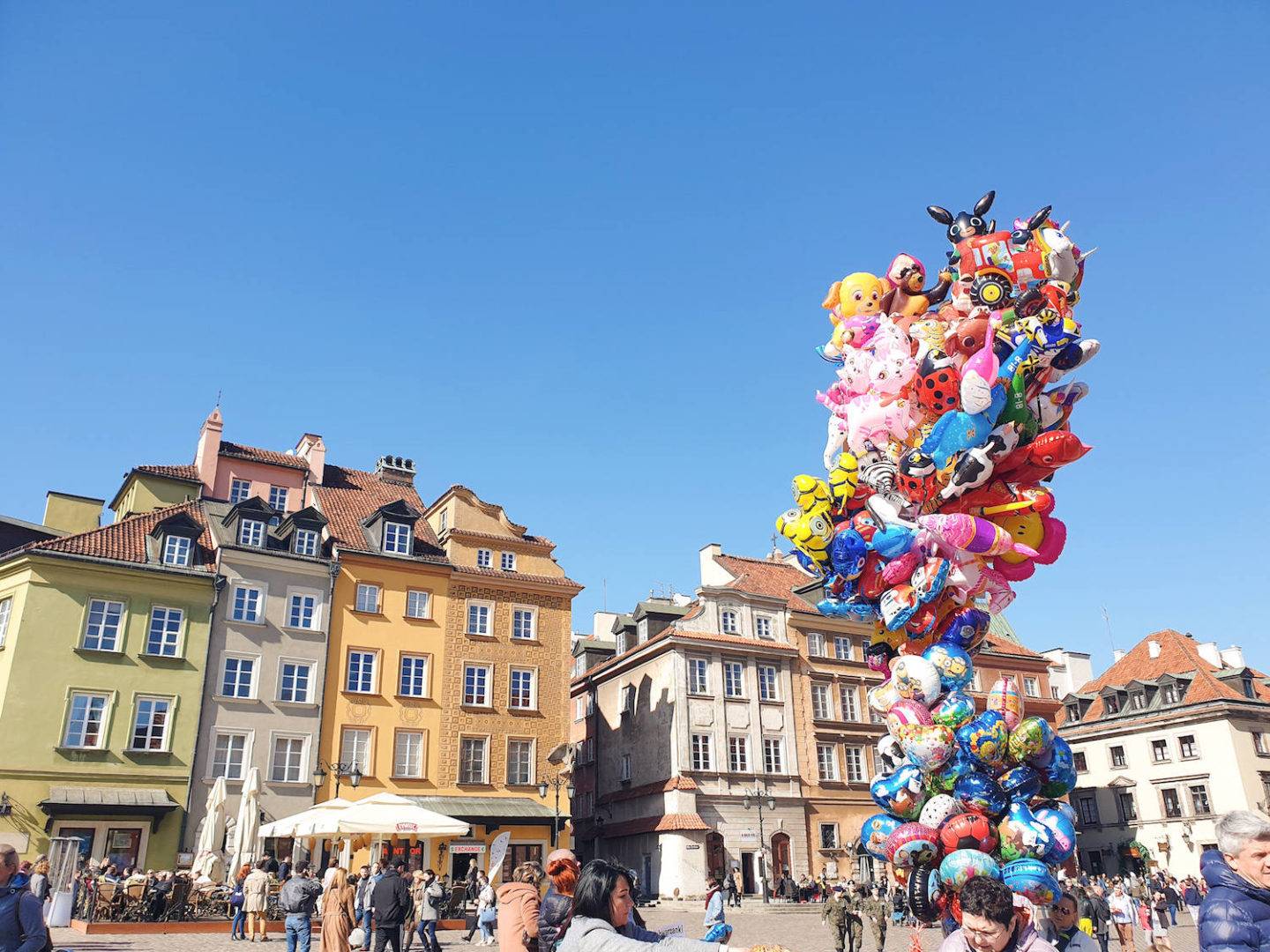 We visited at the end of March and were very lucky with the weather so I'd say Spring is the best time to visit Warsaw. If you're wondering how many days you'll need in Warsaw, I thought three days was the perfect amount of time. We were able to get around all of the best things to see in Warsaw without feeling rushed, and this was made easier by the fact that the city is super easy to get around. Warsaw has recently introduced electric scooters for public use and that solved the problem my fiancé and I usually face when we travel together. He's not into walking but I love nothing more than exploring a new destination on foot. Scooting everywhere was a fun compromise!
What to do in Warsaw for three days
My Warsaw itinerary covers all the best things to do in Warsaw, including where to eat, drink and sleep. At the end of this Warsaw guide (which isn't limited to the Old Town!), I've shared lots of Poland travel tips and an overview of the best Warsaw tours.
Day One: Top Warsaw Old Town Attractions
After checking in to your accommodation, you'll want to get to grips with your new surroundings. The main area in Warsaw for tourists has to be the Old Town, and this is where I'd direct you to focus your time if you only had one day in Warsaw.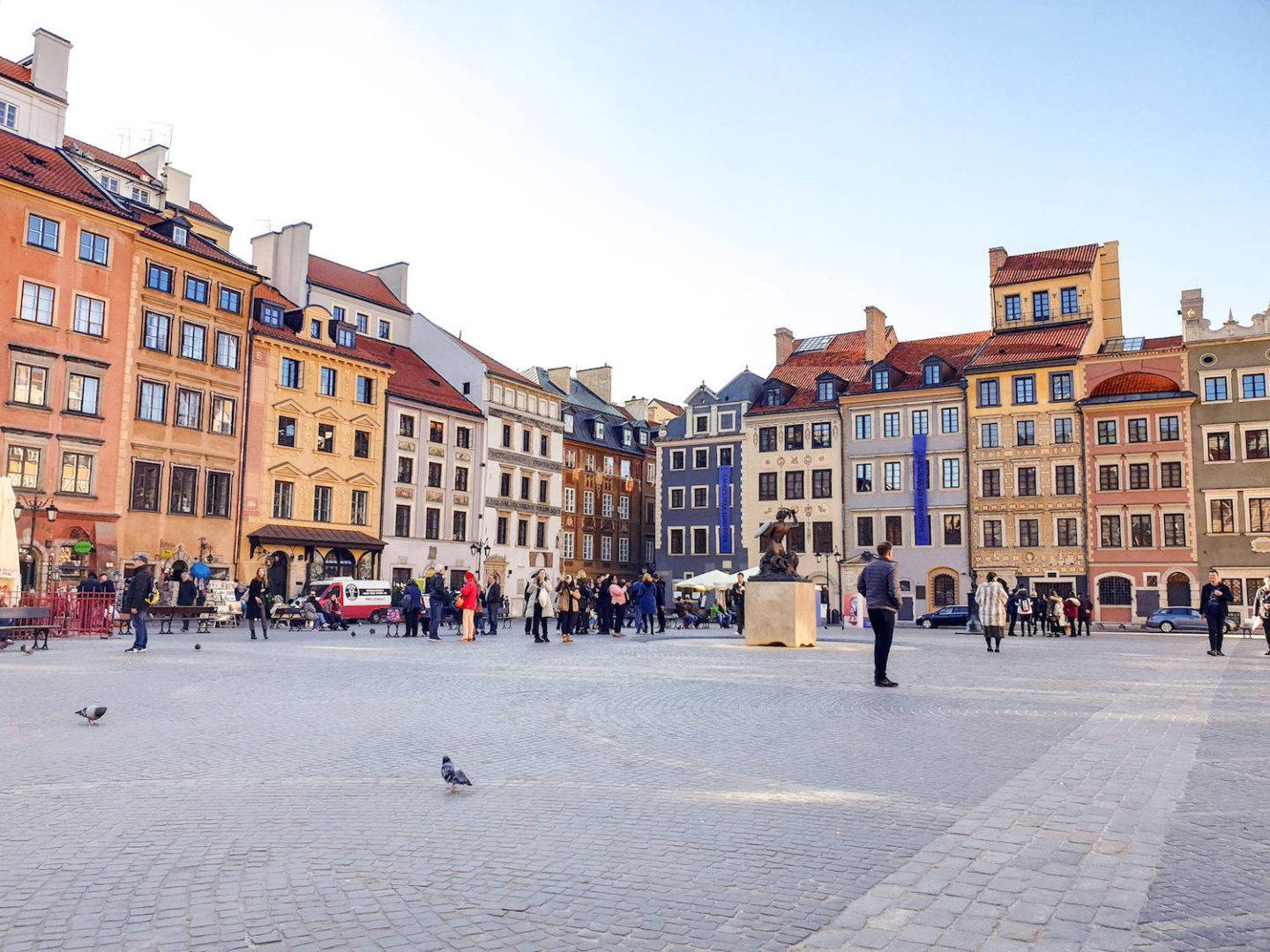 Morning
First, walk the Royal Route (aka Trakt Królewski), which encompasses some of the top Warsaw tourist attractions. You'll see the baroque Krasiński Palace, Presidential Palace, Piłsudski Square and Saxon Garden, Kazimierzowski Palace in the University campus, Ujazdowski Castle and Wilanow Palace.
Finish your walk at the elegant, salmon-coloured Royal Castle in Castle Square, where you'll see a column commemorating King Sigismund III Vasa. The palace was reconstructed after WW2 between 1971 and 1984. You can do a tour of the castle including the Kings' apartments and chambers and the impressive Assembly Hall. Look out for the 'white lady' who apparently haunts the palace's halls!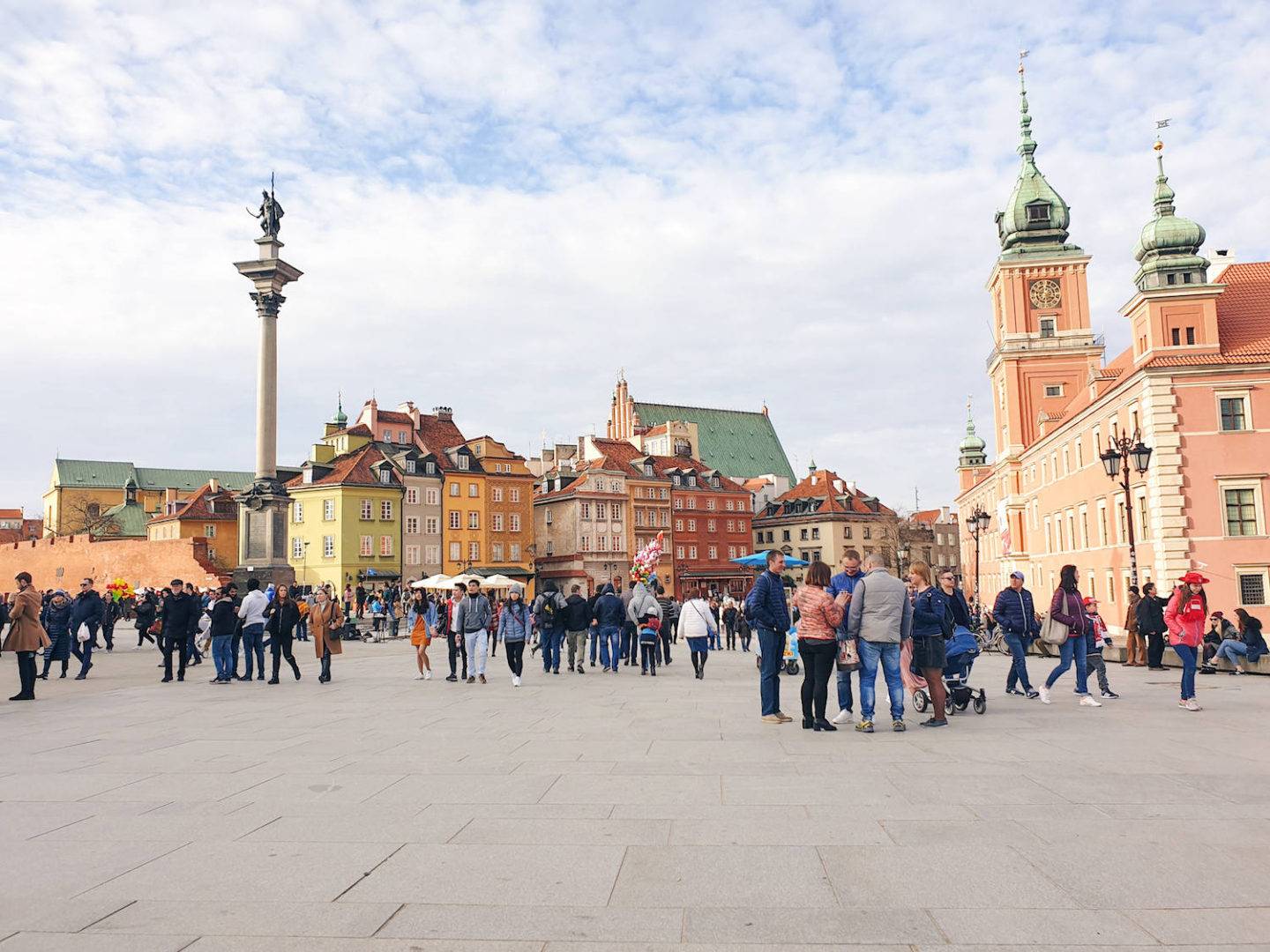 From Castle Square you can explore the beautiful UNESCO protected Old Town, otherwise known as Stare Miasto. While you explore the Old Town, look out for ul. Kanonia. In this former graveyard, you'll see a cracked cathedral bell (that promises good luck if you touch the top and circle it) as well as one of the world's most narrow houses at number 20/22, Etgar Keret's House.
Lunch
Grab lunch in the atmospheric Market Square at one of the outdoor cafes fanning out from the plaza's point of focus: the mermaid statue. All of the menus in this square's restaurants are similar, with Polish favourites like beetroot soup and pork knuckle; although some also have international options like pasta.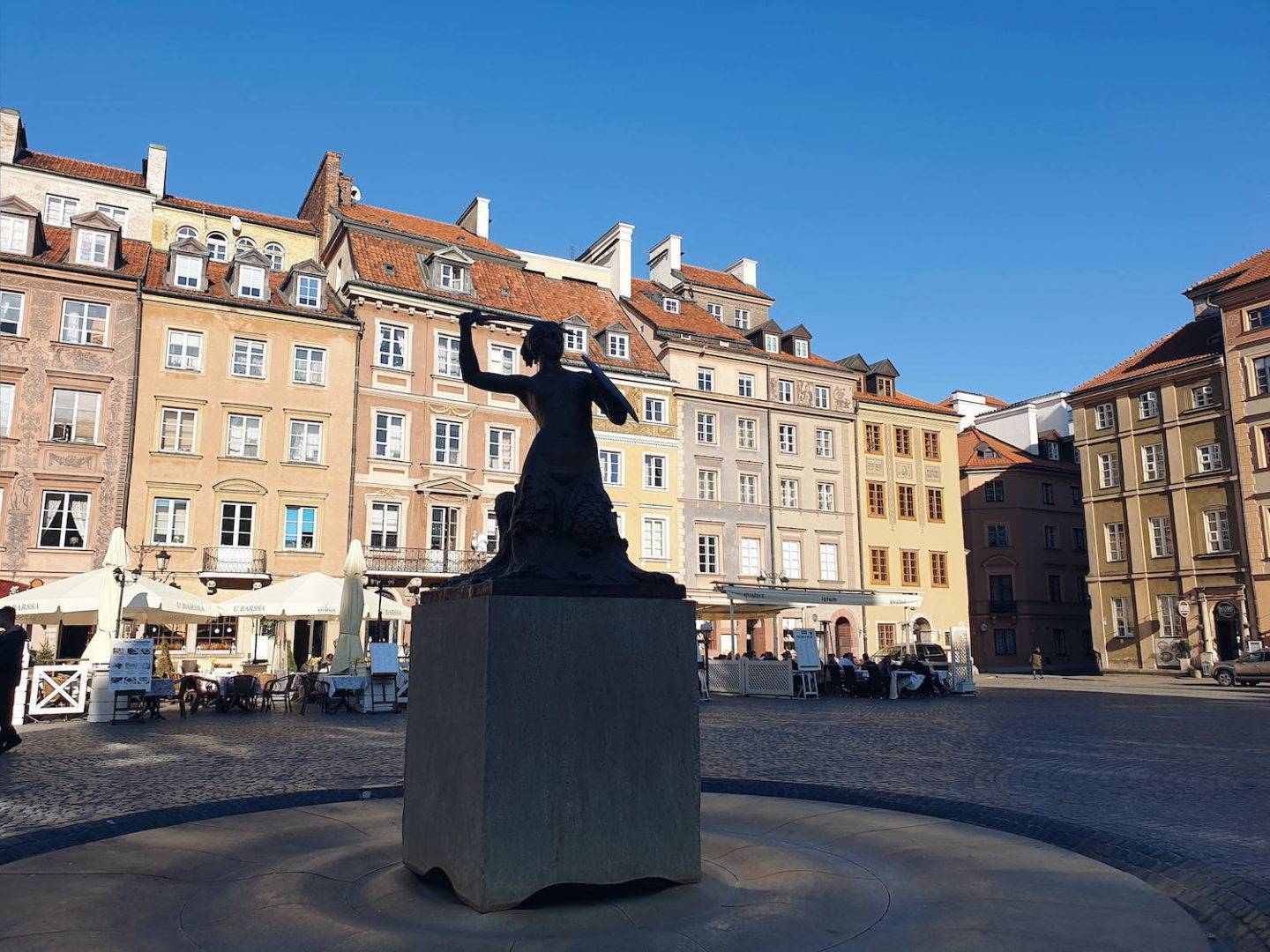 This area's architecture demonstrates the resilience of Poland's capital. It dates back to the 13th Century but was destroyed during the Invasion of Poland then rebuilt as an almost exact replica after WW2, giving Warsaw its nickname 'The Phoenix City'. Today, the colourful facades give the cobblestone square a fairytale feel and when the sun shines, you can easily wile away a pleasant afternoon people-watching with a beer as the barrel organ players provide the tunes.
Afternoon
If you're into history and culture and wondering what to see in Warsaw, spend the afternoon at the Museum of Warsaw, the cathedral or the Literature Museum. Arty types might enjoy the Museum of Caricature and Cartoon Art.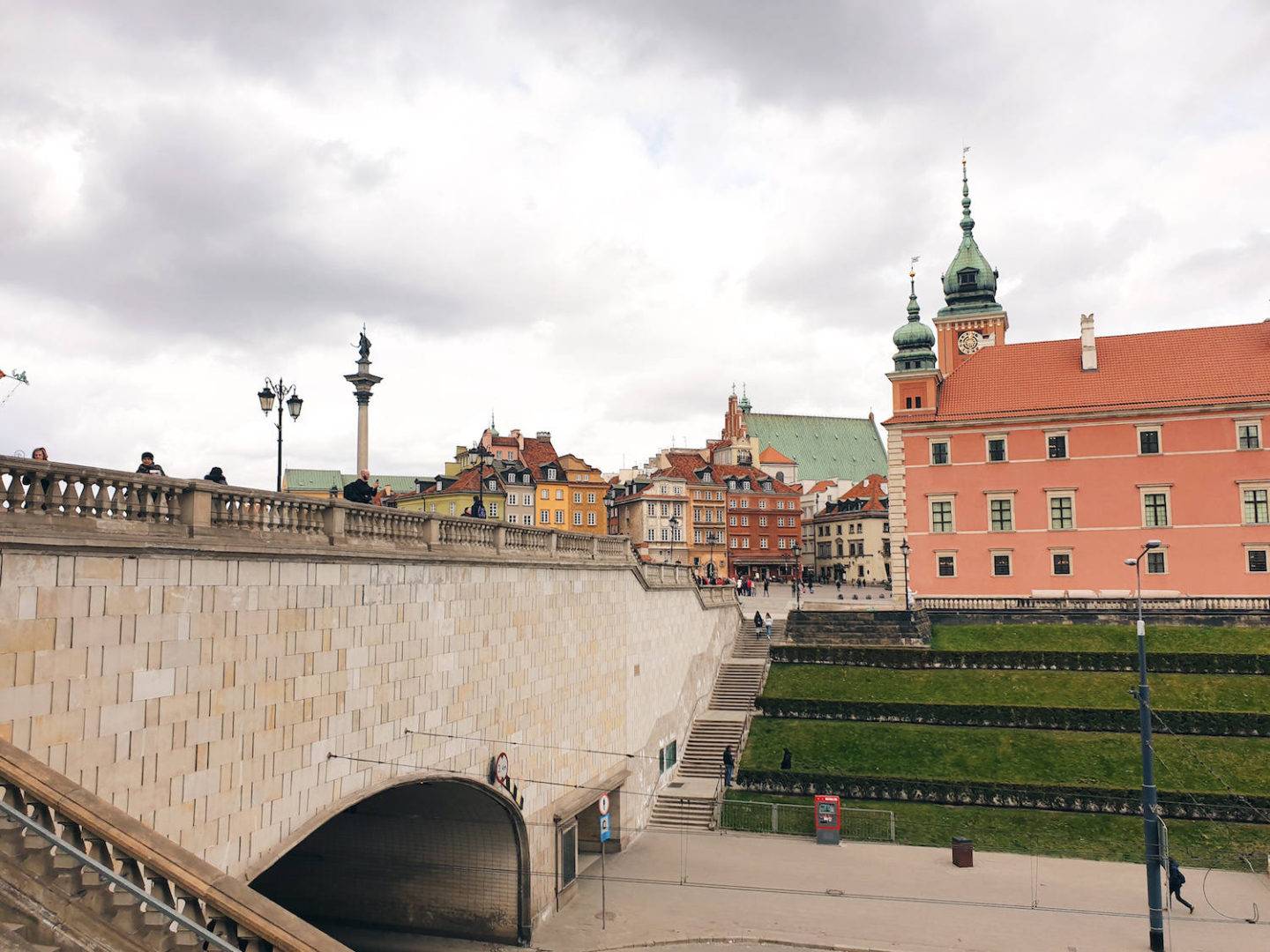 Alternatively, stroll along the city walls and take photos of the river from the observation point at Gnojna Góra.
Evening
As the sun sets on your first night in Warsaw, I highly recommend climbing the stairs to the Observation Terrace at the top of the bell tower of St. Anne's Church. Just look at those panoramic views!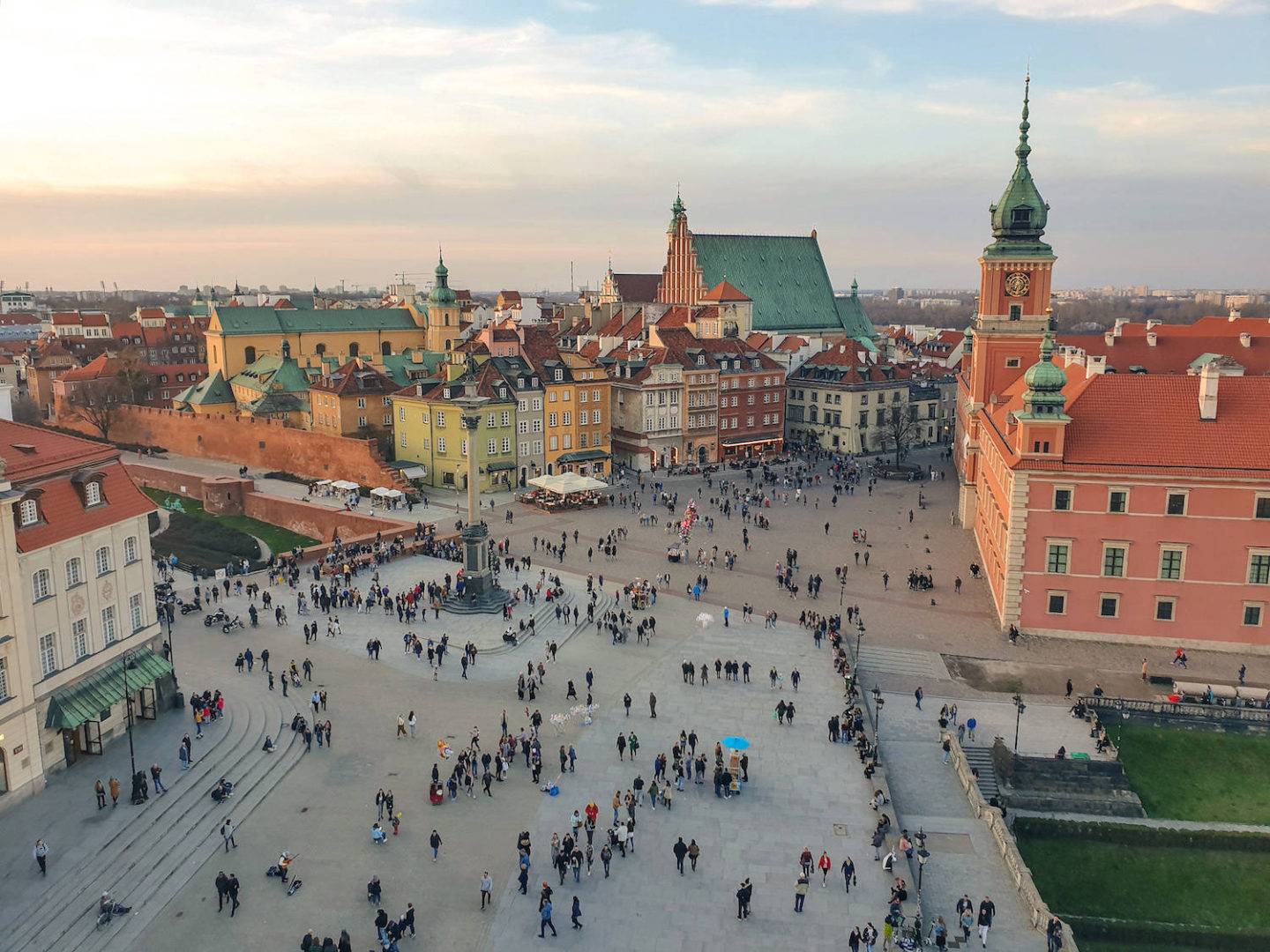 You're in Chopin's hometown, so why not catch a Chopin concert while you're in Warsaw?
For dinner, you have to try pierogi (dumplings stuff with cheese and potato or meat). It's widely acknowledged that a chain called Zapiecek serves the best pierogi in Warsaw but you may have to queue for a table. If money isn't an issue, book a table at Michelin starred U Fukimra, one of Warsaw's best restaurants.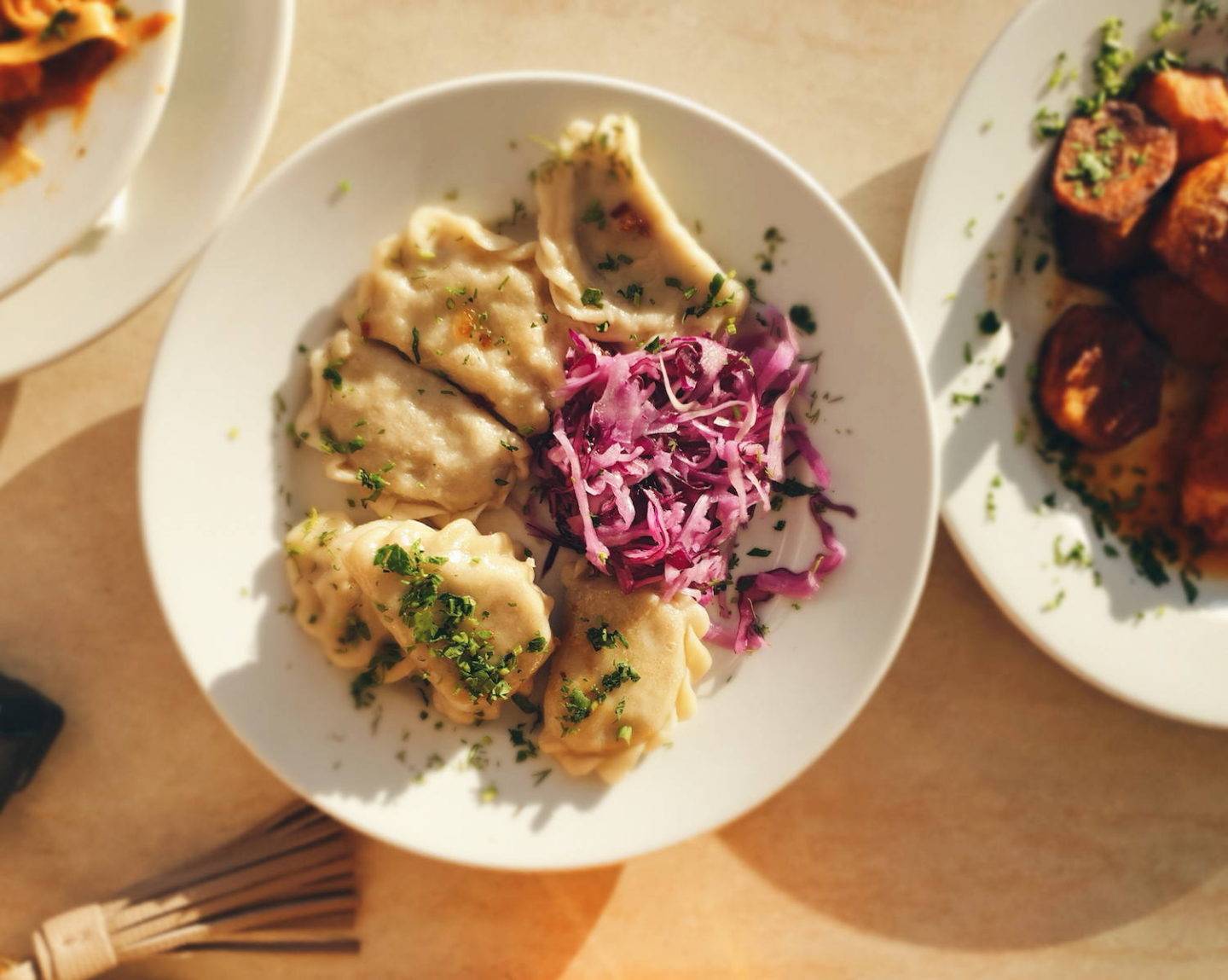 If you're serious about sampling the local cuisine, it's worth booking a Polish food tour.
The city has brilliant nightlife and you don't even have to leave the Old Town to find some of Warsaw's best bars. Beer drinkers will love Same Krafty multi-tap, while vodka drinkers should head to Klar. Their creative vodka infusions kept us there longer than we expected!
Day Two: Warsaw's City Centre Sights
Morning
Start your second day in Warsaw at popular local brunch spot AïOLI Cantine. The breakfast menu is served until 12 so you can have a lie-in if you went a bit hard in the bars the night before, then administer hair of the dog with one of their cocktails.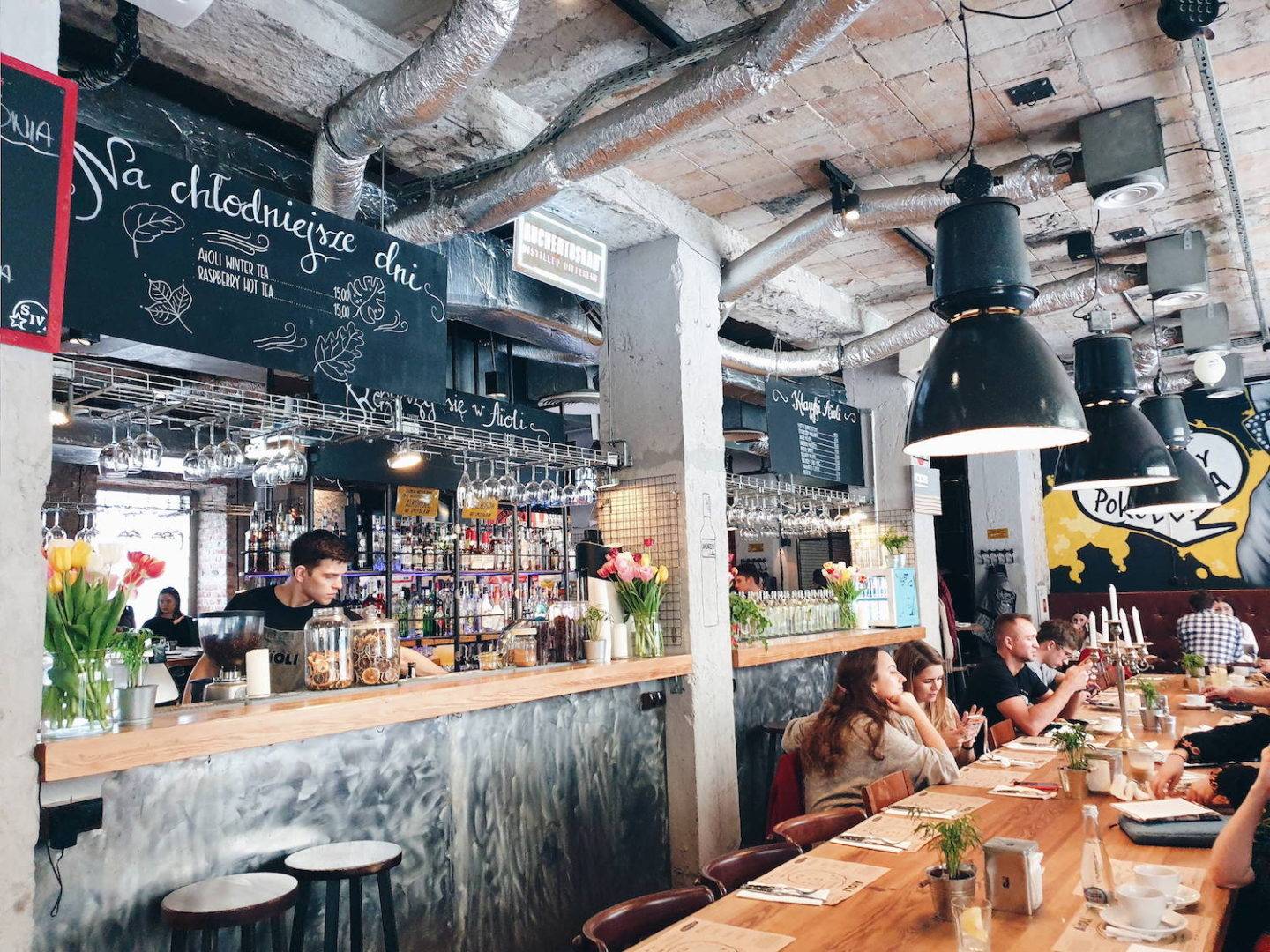 After breakfast, head towards the Palace of Science and Culture, which is impossible to miss. This impressive Soviet building divides opinion (it was gifted to the city by Stalin) but there's loads to do inside. Take your pick of the cinema, swimming pool, four museums, four theaters, four universities and various coffee shops and bars.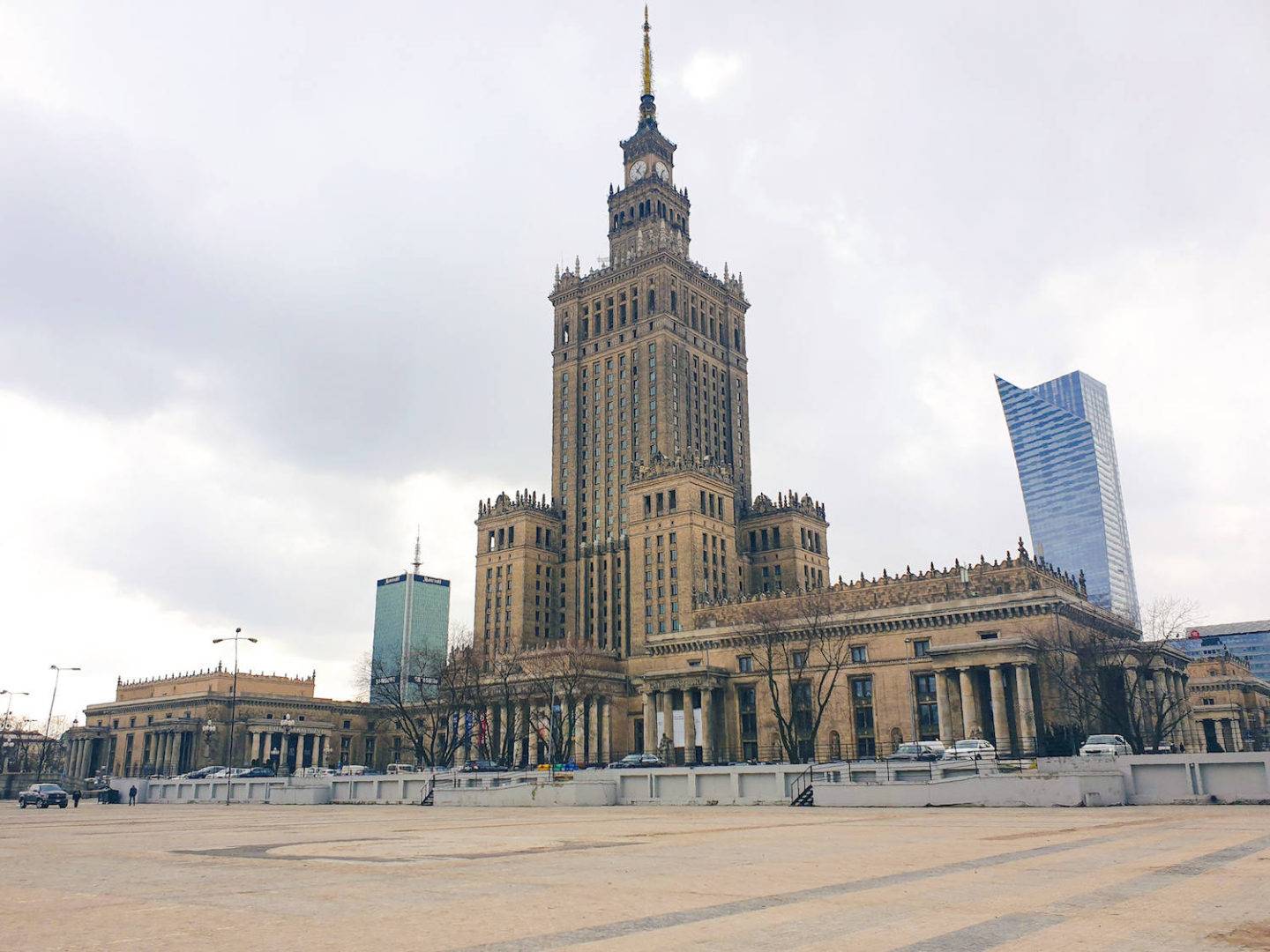 Inside the Palace of Science and Culture, ride the lift to the 30th floor for panoramic views of the city from their observation terrace. As the tallest building in Warsaw, it's the place to go to get your bearings! Tip: don't go at weekends, when queues are horrendous. We skipped it because it was so busy and went back on Monday morning, when there was zero waiting time.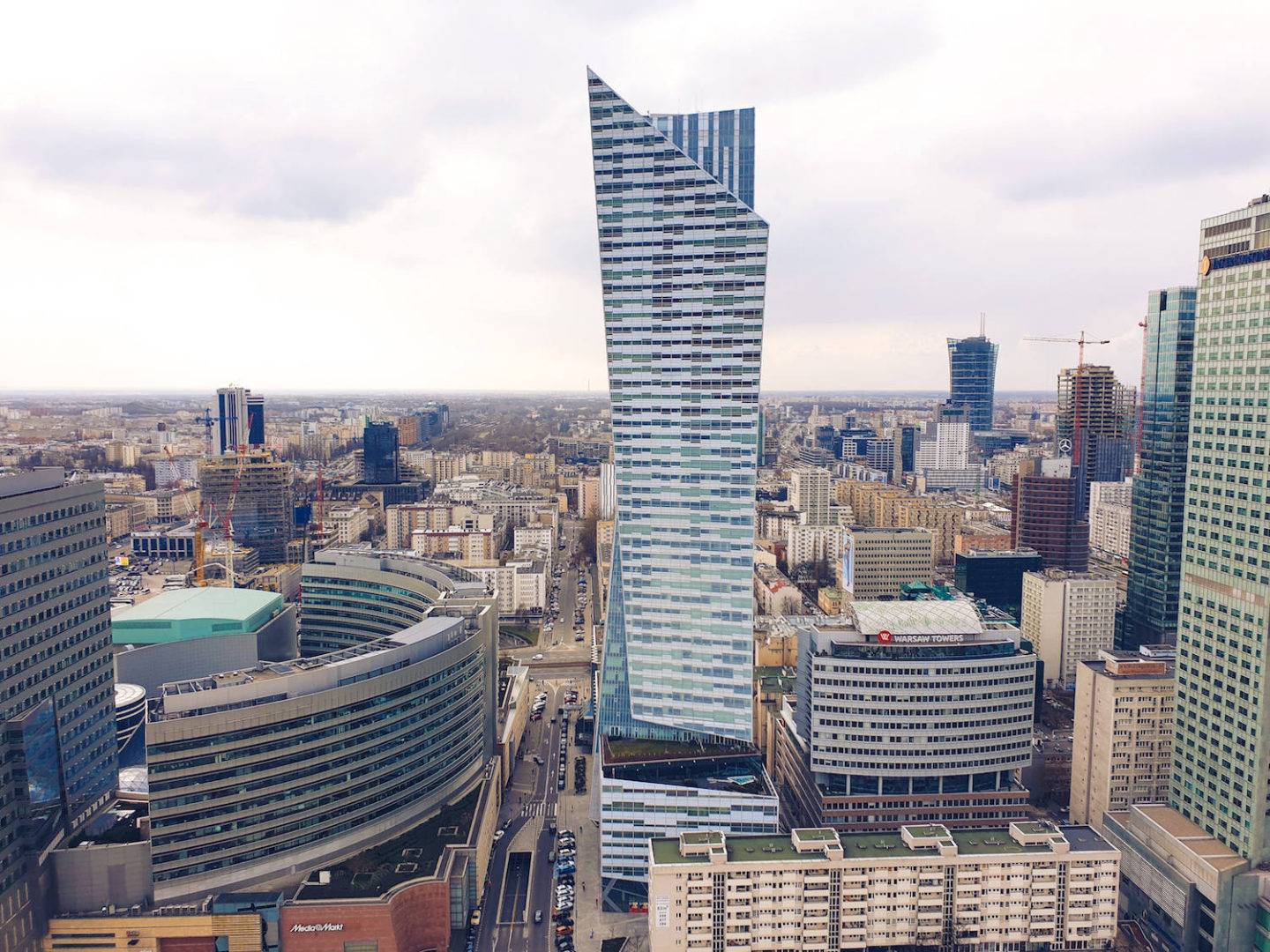 Near to the Palace of Science and Culture is the Grand Theatre and close to that, the National Museum. From this area, you can head out towards the Uprising Museum, which is about 35 minutes walking distance (closed on Tuesdays). If you're planning to visit a lot of museums and attractions that aren't close to the main city centre or Old Town, it's worth doing a hop-on-hop-off bus tour for ease getting everywhere. Alternatively, you can do a tour that combines the Palace of Science and Culture and the POLIN Museum.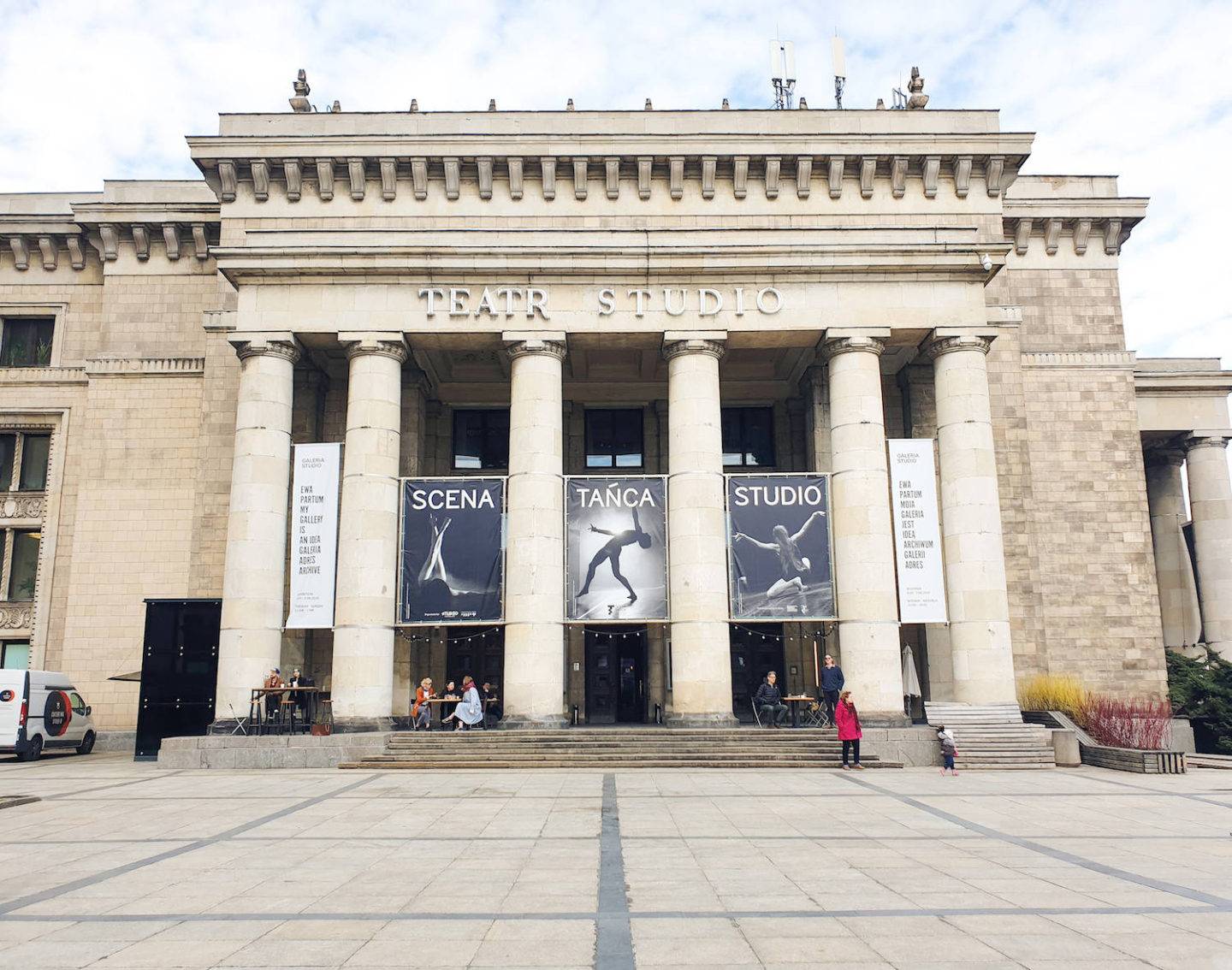 Lunch
For a sweet treat that will fuel more sightseeing in Warsaw, you can't miss the E. Wedel Chocolate Lounge. (Be sure you go to the original 'Staroswiecki Sklep' one and not one of the other branches.) This rather opulent cafe serves all sorts of indulgent delights from the famous Polish chocolatier, but most people go for the wonderfully rich hot chocolates, which can be ordered with dark chocolate, 'slightly bitter' milk chocolate or white chocolate. You can also add a flavouring. Be warned: the sugar rush is intense!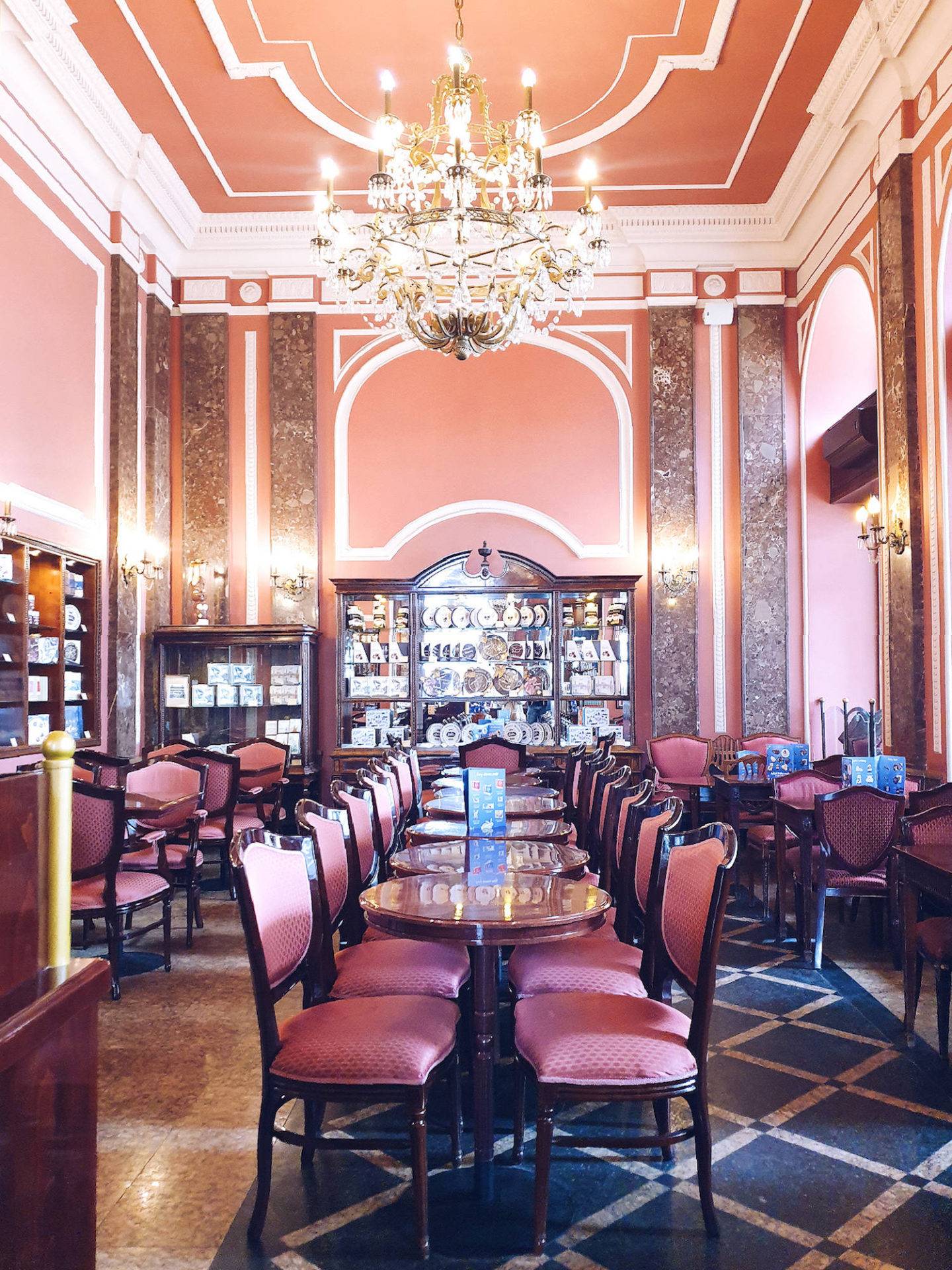 Afternoon
If the weather permits, burn off that energy at 76 acre park-and-palace complex Łazienki Królewskie; where you can see peacocks around the lake, walk through the orangery and catch a free performance. You can even see a free Chopin concert there during the summer months. If you're looking for things to do in Warsaw for free, you can easily spend a few hours here without spending anything. The park's crowning glory is the summer residence of the last king of Poland – Stanisław August Poniatowski. It's now used as the Royal Łazienki Museum.
Evening
After sundown, see a different perspective of Warsaw at its highest bar: the Panorama Sky Bar in the Marriott Hotel. The creative cocktails in this 40th floor lounge are delicious and you can also eat dinner there.
Don't want the night to end? Locals will direct you to Pawilony, a cluster the area of small bars off Nowy Świat street.
Day Three: Alternative Things To Do In Warsaw
Morning
One of the most authentic things to do in Warsaw is to eat at a Milk Bar. These are cheap and cheerful eateries where you can eat home-style local fare. If you have three days in Warsaw, you won't be short on time so there's no excuse not to experience one! Try Bar Mleczny Prosody, which has been open since 1954 and offers breakfast for less than 10 PLN.
Cross the river via metro (or use one of Warsaw's fun electric scooters if you want to feel the wind in your hair) to get to the Neon Museumin Praga. This small museum houses a collection of around 100 culturally significant neon signs from the post-communist 1960's-70's. Though small, it's entertaining and there are plenty of photo opps.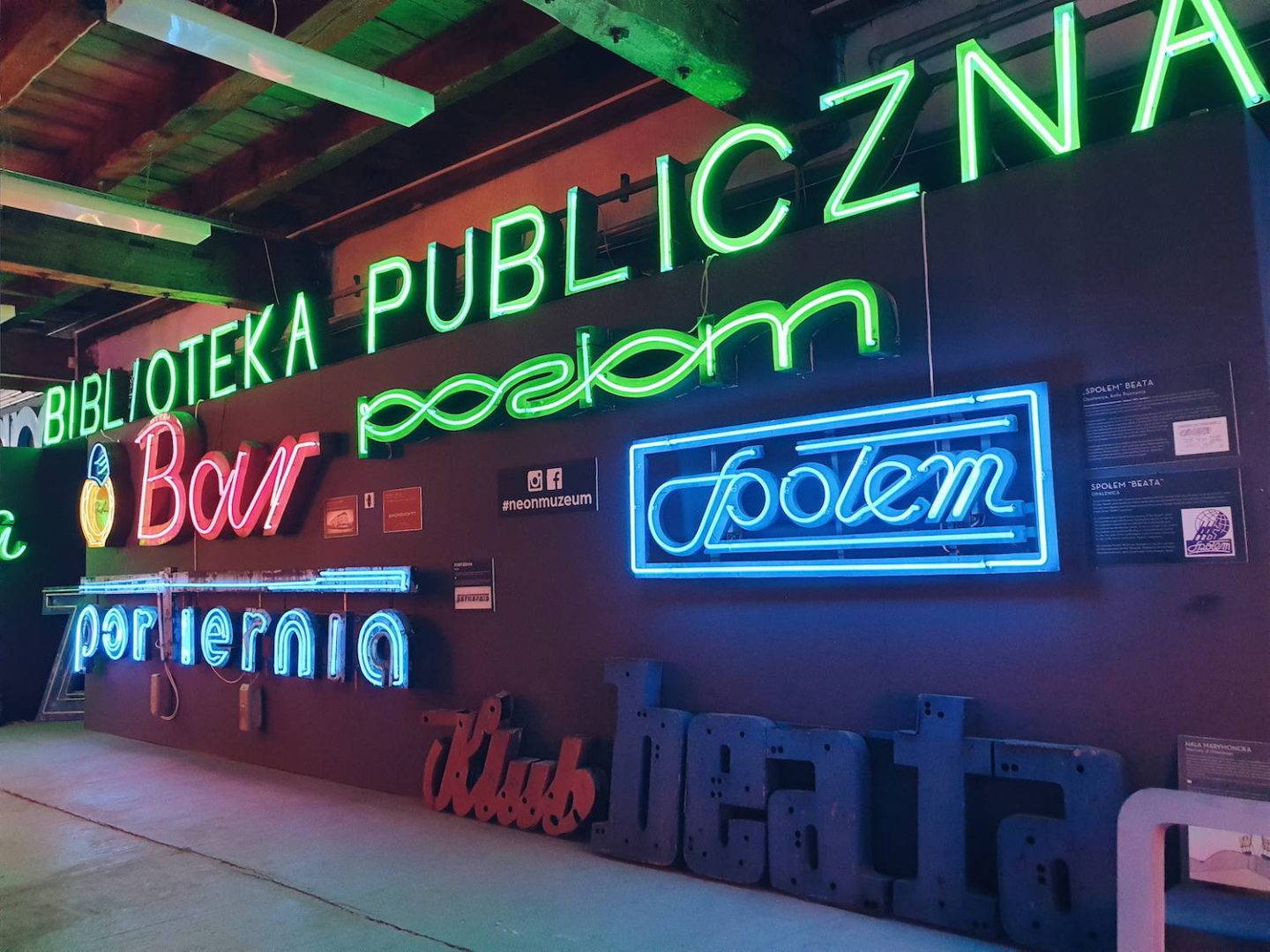 I'll be honest and say that I'm not sure I'd tell the average tourist to venture into Praga. It's one of the poorest areas and so pretty run down (or 'gritty', if we're putting it kindly) and doesn't feel very welcoming. But if you're more of an adventurous traveller, go for it! You can do a 'dark side tour' that will show you Praga's points of interest in a retro bus, or Dave from ManvsGlobe has a comprehensive guide to the Praga area.
Back on the left bank of the river, pop into the University Library's rooftop garden. Admission is free and this is the perfect place to escape from the metropolis below for a few moments. Undeniably one of the best free things to do in Warsaw, it's only open from May to September.
Afternoon
In the afternoon, I can't recommend the Copernicus Science Centre enough. It will provide at least four hours of entertainment because it's huge and there are so many interesting exhibits. It's best to book tickets online in advance because it gets busy but if you forget, you can still turn up and ask if they're admitting people. This is a great rainy day activity in Warsaw and fun for kids and adults alike.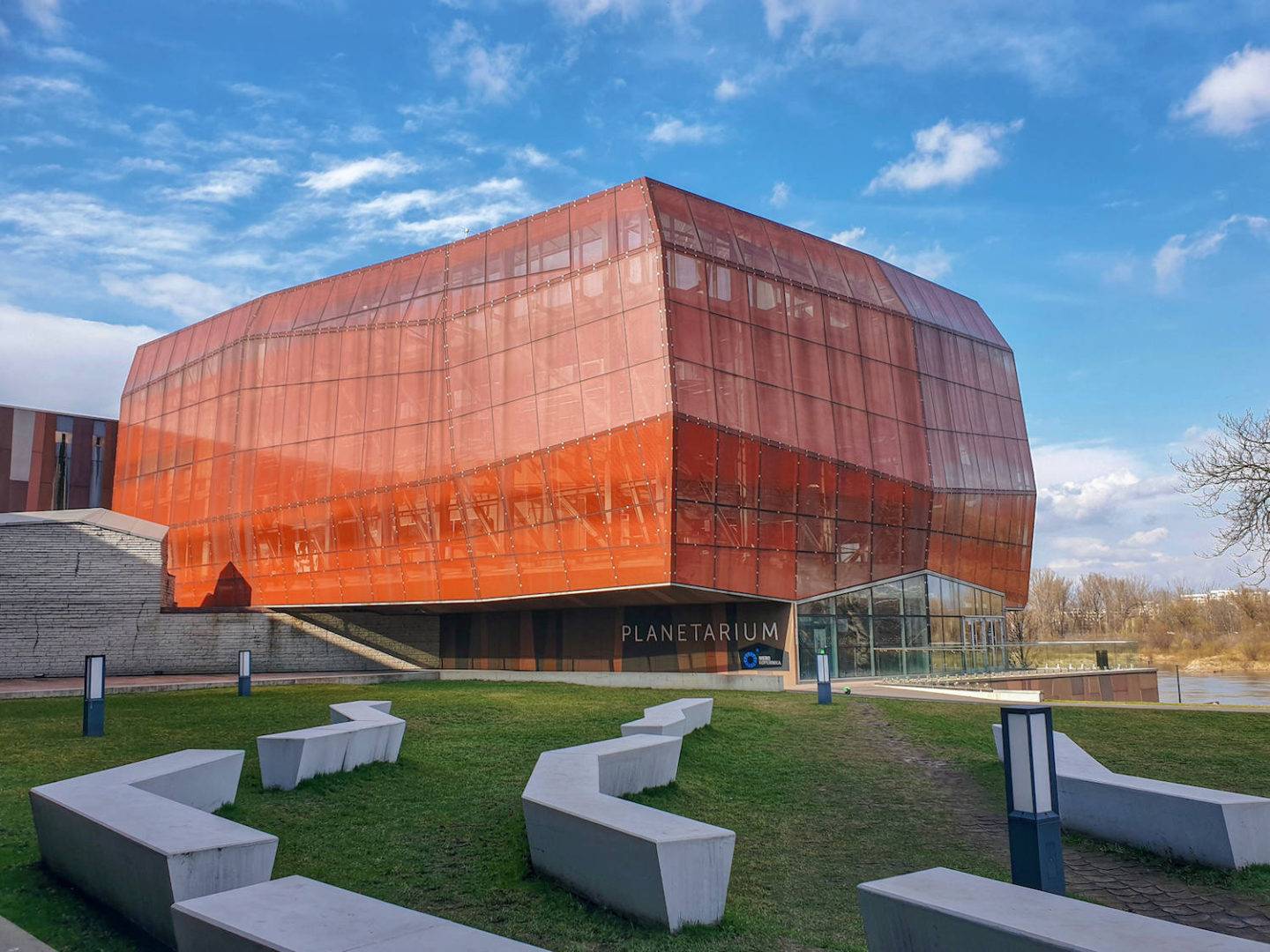 Later in the day, join the Varsovians at a bar along the Vistula River waterfront path. During the summer, the Powisle area is the place to be. It was once basically wasteland but gentrification took hold and the area has enjoyed a revival in recent years. It's now full of bars, boutiques and restaurants.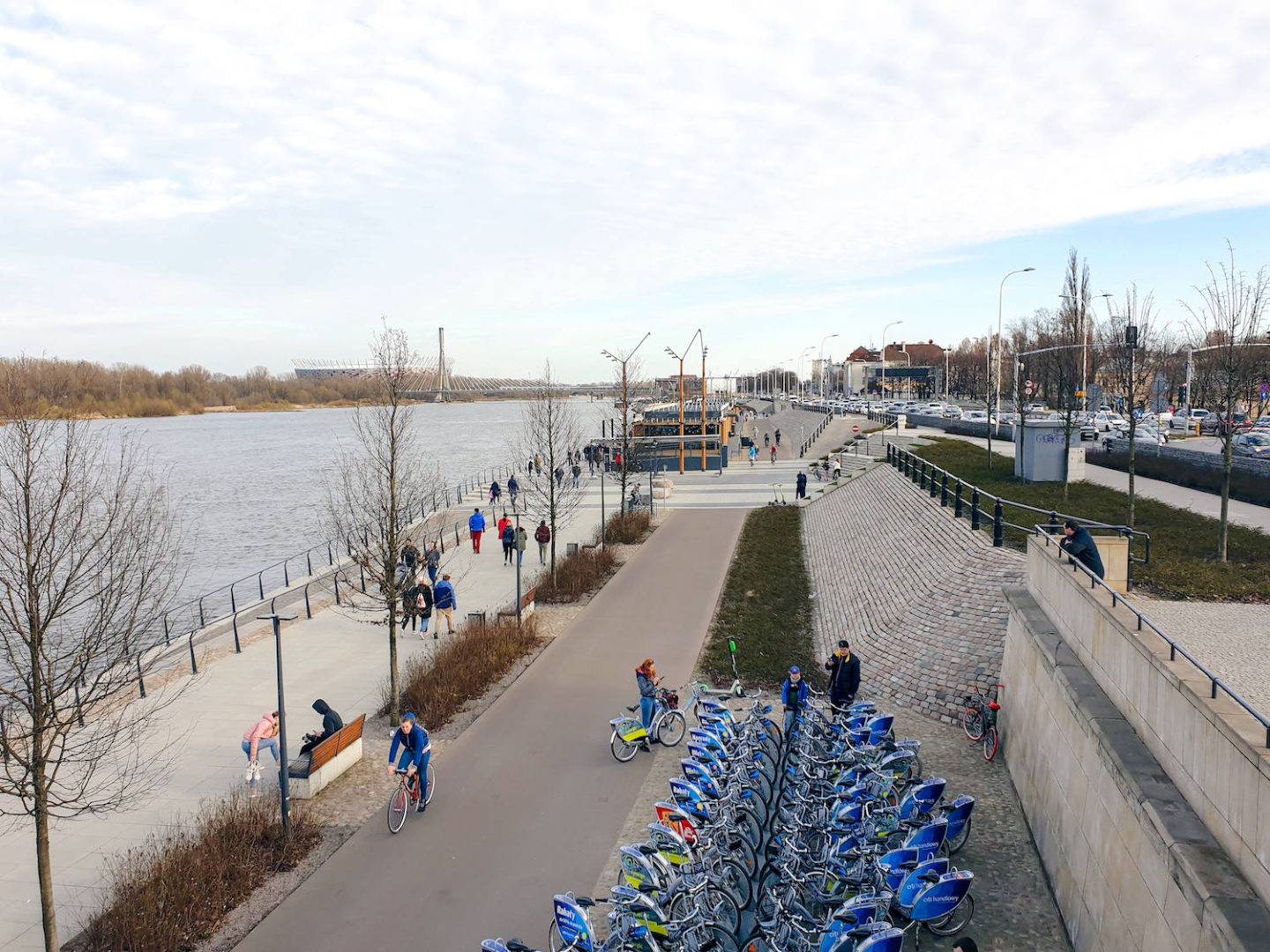 If you're visiting Warsaw with kids, take them to Hulakula, a big leisure facility with pool tables, bowling etc.
Evening
For your last night in the city, hit up Nowy Świat Street, Warsaw's main thoroughfare which you've likely already found yourself on during your Warsaw sightseeing. We just popped into whichever bar took our fancy and found some absolute corkers.
Day trips from Warsaw
If you're planning to explore more of Poland from Warsaw, you can find guided tours to cities like Gdansk, Wroclaw and Lodz or the architecturally beautiful town of Torun. You can also visit the medieval Castle of the Teutonic Order in Malbork.
Of course, many tourists want to visit Auswitz, one of the most important historical places in Poland. You can book a small group one-day tour there from £70.88.
The best Warsaw tours and excursions
Learn about the turbulent history of the largest ghetto in Europe on a Ghetto Tour to see where over 400,000 Jews from Warsaw and the surrounding area were forced to live in an area of 4 square kilometers. 
If you're keen to explore places off the beaten path in Warsaw, you can do a half day tour in an original Polish socialistic car, the Nysa 522.
Word War 2 had a catastrophic impact on Warsaw and you can learn all about its effects with a Second World War Tour.
Just want to see the main attractions, fast? Try a cycling tour of the city. Nothing beats having a local guide to show you around a new destination, so book a customised private walking tour to take you around the landmarks you're most interested in.
Of course, you kind of have to sample the local tipples when you visit Poland (I certainly did), so sign up for a vodka tour or beer tour to keep you hydrated during your trip…
Where to stay in Warsaw
We had a one-night press stay at Hotel SixtySix which I'd recommend to anyone travelling solo or in a couple. The rooms aren't huge but they're chic and the breakfast spread is high-end (brie, smoked salmon and real honeycomb!). The best thing about this hotel though, is that it's right on Nowy Świat and perfectly situated to explore both the city centre and the beautiful Old Town.
If you're looking for a luxury hotel in Warsaw, Hotel Bristol opened recently and it looks super fancy (I peered in longingly like a lost dog). Hotel Warszawa, The Westin and Hotel Indigo (slightly less pricey than the others) all offer a high-end experience too.
In terms of budget accommodation in Warsaw, you won't struggle to find something affordable. Airbnbs in Warsaw's Old Town start at around £45 per night. I actually booked my first ever Airbnb for the remaining nights in Warsaw! Hotel-wise, Ibis is always a good shout and if you prefer an apartment, this one has great reviews.
Of course, there are plenty of fun hostels to be found in the city too. DREAM Hostel has excellent reviews, while Oki Doki is geared towards partiers.
Search all Warsaw accommodation on booking.com
Poland travel tips
Currency and money
Poland doesn't use the Euro. Instead, they have Polish złoty. Get a good exchange rate by ordering your currency online via Post Office before your trip.
While prices are on the rise, Poland is still relatively cheap for UK travellers. We didn't spend anything near what we budgeted, and we weren't exactly being careful. I reckon you could get away with £40 per day in Warsaw to spend per person, not including accommodation, if you aren't planning to eat and drink in high-end restaurants.
Safety
I felt very safe in Warsaw and I think even if I had been travelling solo instead of with my fiancé, I'd have felt the same. Obviously, take the usual precautions you would in any city, particularly with your purse etc. But overall, Warsaw – and Poland in general – is very safe! Of course, you'll need travel insurance.
Getting to Warsaw
We took advantage of direct Ryanair flights to Warsaw from Newcastle Airport. You can also fly direct from London, Manchester, Edinburgh and Doncaster. Check out Skyscanner to compare flight prices from various airports.
Alternatively, you can reach Warsaw by train from many destinations around Europe. If you're travelling around Poland or a few countries in Europe, you can save money with an Interrail pass for either only Poland or multiple countries – but be sure to add up the cost of individual tickets before you buy any pass, to make sure you're getting a good deal for your specific itinerary.
Getting around Warsaw
There are two airports in Warsaw, so be sure to double-check which one you're flying into! There's a metro, tram and bus service which you can use to get around the city, including from the airport to your hotel. We splashed out on an UBER, which cost around £20 from Warsaw Modlin airport to Nowy Świat. The drive was around 50 minutes.
One of the things we absolutely loved about Warsaw is that the city just got electric scooters for public use. We downloaded the Lime Bike app which lets you activate the branded scooters you'll see on most streets. Each ride is cheap as chips and it makes hopping around Warsaw's best attractions much more fun – and saves a lot of time! There are bicycles too.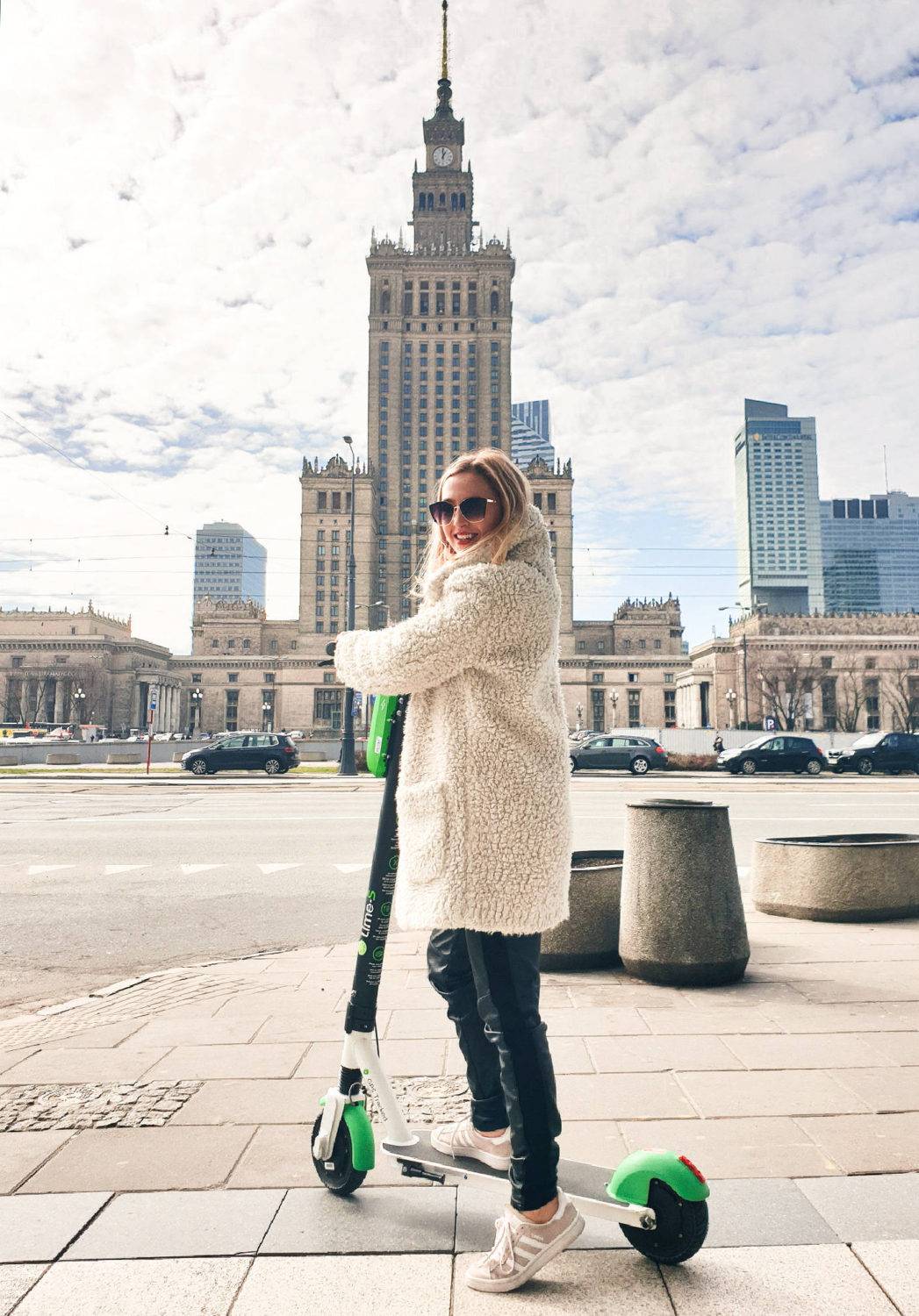 Local language
Polish is notoriously difficult to learn, but it's always good to learn a few key phrases. You can sign up to Rosetta Stone if you're serious about learning some Polish before your trip. The app makes learning on the go very easy. I haven't used it for Polish but I have improved my Spanish with Rosetta Stone and highly recommend it, especially for languages like Polish where pronunciation is the biggest challenge!
I really hope this guide has given you loads of tips for what to do in Warsaw! I loved our short city break in Warsaw so much and recommend the destination to everyone now. I read a few Warsaw itineraries before our trip that confused me because they didn't group attractions in terms of location, so that's what I've tried to do here to make it easier for other travellers.
I'm looking forward to exploring more of Poland one day. Have you been to Warsaw, or are you from there? Share your Warsaw tips in the comments!
Pin this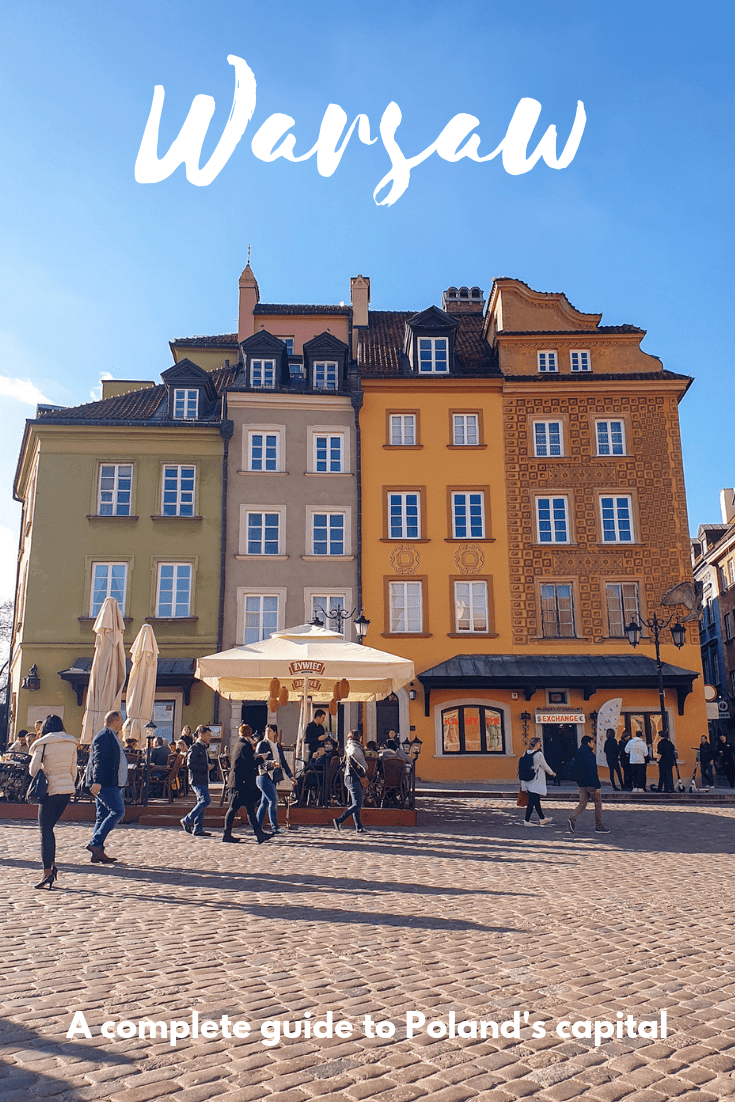 [ad_2]