[ad_1]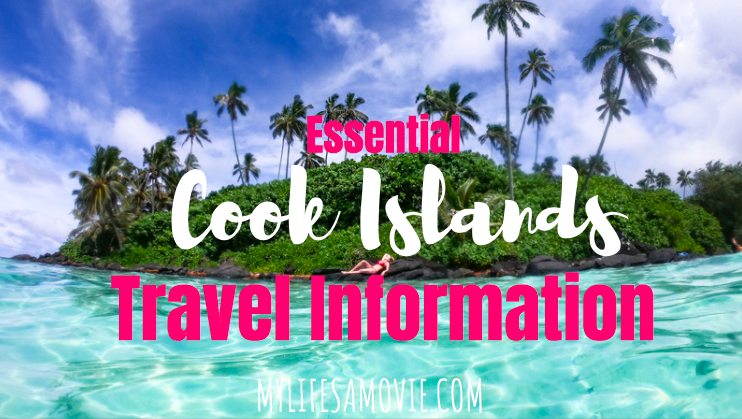 The name Cook Islands is probably not the first that comes to mind when you think exotic island and beach vacation, but trust me, it is!
I kept hearing more and more about these South Pacific islands, so decided to add them to my 2010 bucketlist of "Most Remote, Exotic, Cultural Islands in the World", and wasn't disappointed!
For starters, this gorgeous island is only a 9 hour flight from Los Angeles, and reasonably priced!  I'm not even saying that as a sponsored post either, because I definitely paid in full for this trip! 
Anywho! It's just a little bit further than Hawaii, and the extra four hours is WELL worth the immense decrease in tourists! In fact, I can legitimately say none of the beaches were ever packed, and the island in general is very peaceful! 
The majority of it's visitors are from New Zealand and Australia since they're close by, in fact, many locals were surprised when we said we were from the U.S.! It's not a destination that's heavily promoted (yet) which makes it all the more desirable to go to!
So if you'd like to take a vacation to a remote, exotic island that is attainable both distance and cost wise, choose Cook Islands, and here's how to do it:
Essential Travel Information to Know: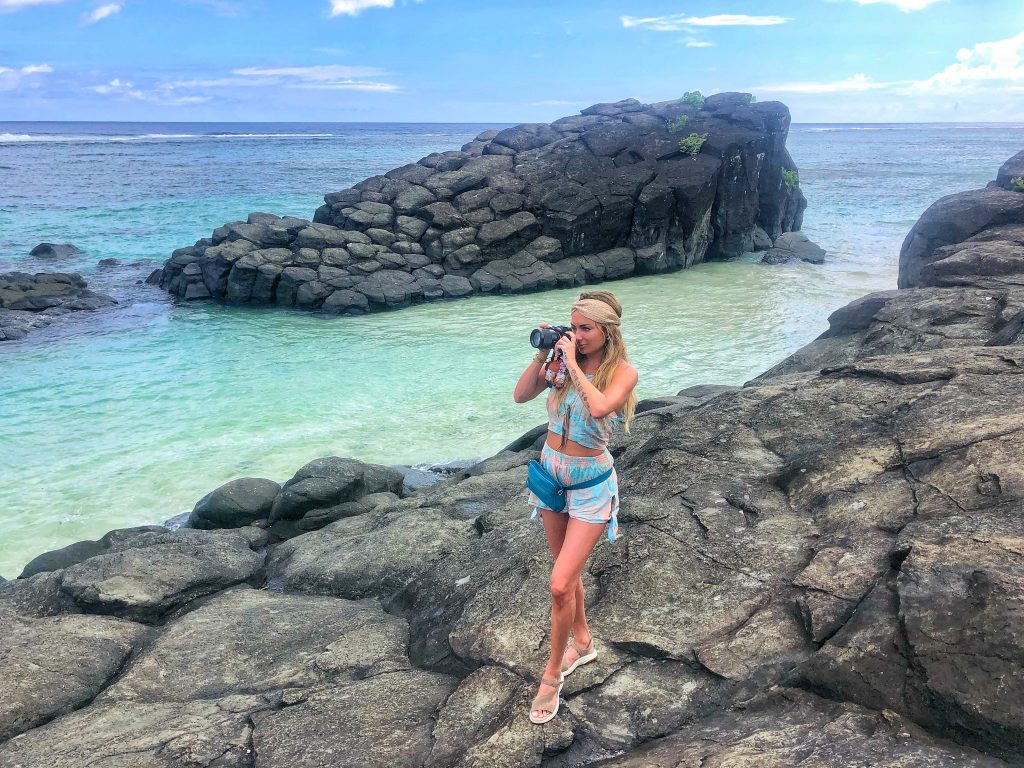 Language: English (with a New Zealand Accent), some Maori
Key Phrases to Know: "Kia Orana" (Hello/How Are You/I wish you a well life) and "Meitaki" (thank you)
Currency: New Zealand Dollar 
Exchange Rate:  $1 USD = $1.49 NZD
Climate: Hot, humid, and tropical! 
High Season: Peak (AKA Busiest) season is July and August because that's when winter is in Australia…so you might want to actually avoid that time! To be honest, there's pretty good weather year round since it's a southern island, but there is a "cyclone season" from December to April. BUT! I went in March and had sunny days every day with only a few showers early in the morning or at night!
Religion: Christian (and VERY religious, don't expect anything to be open, or serving/selling alcohol on Sundays! You'll also probably be asked to pray before getting in the water on a tour!)
WiFi/Service: WiFi is not good and you have to pay for it pretty much everywhere, and it can only be used where there's a hotspot. I'd highly recommend getting the BlueSky tourist SIM card from the airport after baggage claim for $49NZD (includes 3GB data, local calling, and 100 text messages). Portable hotspots like Skyroam and your local cell company's international plans won't work here.
Imperative Items to Bring: Strong sunscreen and bug spray! You WILL get burnt AND bitten!!! See my full recommended packing list at the end of this post!
How to Get to the Cook Islands: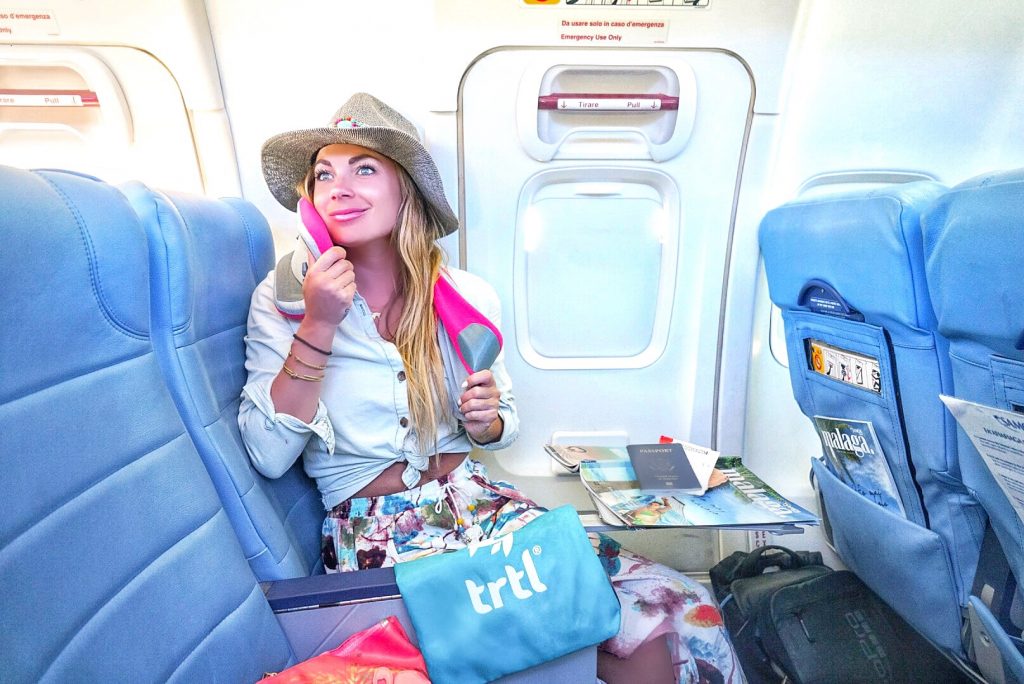 Flying Direct From Los Angeles
Wherever you are in the U.S., you're going to have to go west for the shortest route to the Cook Islands. Los Angeles is one of the only cities with a direct flight, and it's well worth it, otherwise you may have to fly further to connect through New Zealand or Australia.
Air New Zealand has a direct flight to Rarotonga (the main island) and the planes are pretty nice with plenty of movies to watch!
If you're not trying to fly to LA first, my second suggestion is using the "Flexible date" option on Skyscanner to search the whole month to see when it's cheapest to fly!
How to Get Around Rarotonga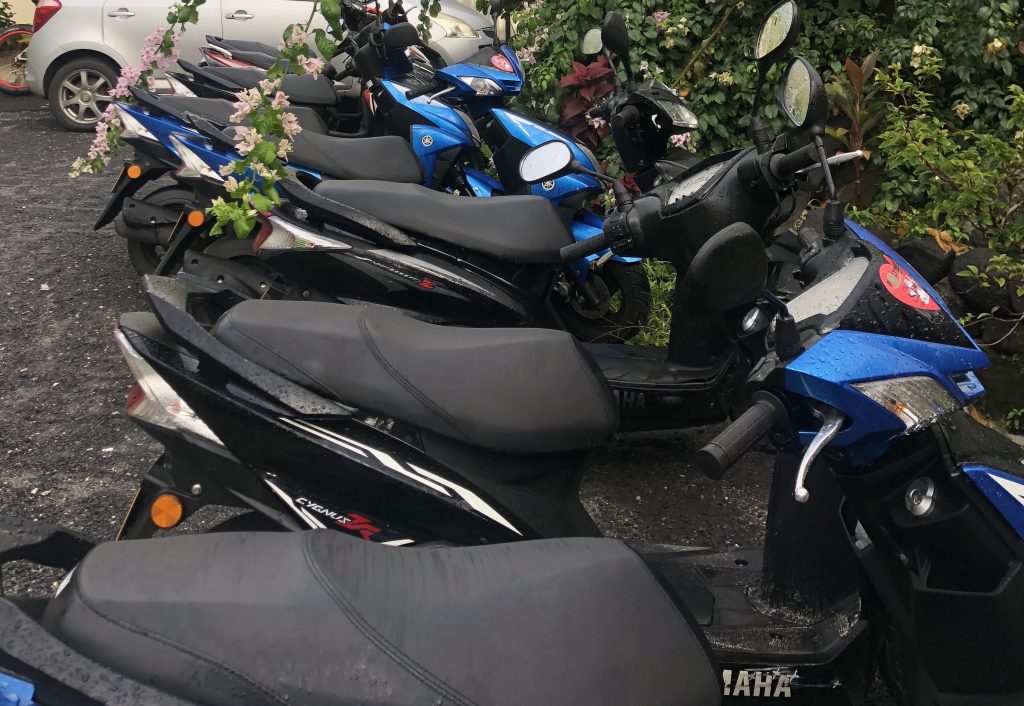 Rarotonga is relatively small, in fact it would only take one hour to drive the entire thing without stopping!
BUT, the main areas are pretty spread out, so walking the entire time isn't always the best option. Taking a taxi is probably the priciest, and the bus is probably most economically efficient. Here's your options:
Rent a Car: You can get a rental car for around $40-50 NZD per day, which may be your best option if you want to explore the entire island on your own time.
They have them right at the airport, or if you only want one for the day, there are several companies that will deliver and pick them up from your hotel! My hotel had a rental agency right inside of it, so it was super easy to just pick it up in the morning and use it for the day.
Be aware that you'll need to drive on the left side of the road, and right side of the car! Also the speed limit is 50km on the entire island, and drinking and driving is not tolerated!
You can rent a car with your regular driver's license, and I'd recommend getting full insurance on it for an extra $13 NZD. Some credit cards like Chase Sapphire come with it though!
Some travel insurance plans also cover rental car collision, but always be sure to double check if you need to add it! For a comparison of my recommended travel insurance companies click here .
….and trust me…as someone who has flipped a rental car…it's definitely a good idea to get the insurance!
Rent a Motorbike: Motorbikes are super fun if you know how to drive them! They're only slightly cheaper than just renting a car though, and you'll need to go to the police station in town to get a special license to drive them!
There's tons of rental places all over town, at the airport, and at hotels. The cheapest price I saw for them was $33 NZD. Helmets are required to be worn by law!
Perks of a motorbike is that you can explore narrow local roads, but non-perks are that they're slow and you'll constantly have cars passing you. You'll also be out of luck if it rains!
Rent a Bike or eBike: If you're into biking, riding a bike is a cheap, convenient option for getting around. But it does take longer, more energy, and isn't the most ideal if you're bringing stuff with you.
There's one company that offers eBikes and Tik-E-Tours (electric bikes and an electric golf cart looking thing), but they were both almost as expensive as a motorbike and car, so I didn't really see a point in that.
Taxi: Pretty much any time you take a taxi, you'll pay $15NZD no matter how close or far you're going. There's even a sign that says it at the airport.
That's a good cost for getting from the airport to the hotel, but not really worth it anywhere else. Plus, they're not exactly easy to get on your own. We had to have locals call us one because you can't just flag them down.
Walk: Since we stayed in the main area of town, we decided to walk about half a mile to get to the shops and restaurants. The locals thought this was very strange (and very far even though it wasn't), but we actually enjoyed it because we got close up looks at the local jungle roads and little shops along the way.
I wouldn't recommend walking the entire island, but it's definitely worth it for shorter distances!
Take the Bus: There are two buses that go around the island every hour, stopping at all the hotels and places of interest at a certain time past the hour.
One goes Clockwise and the other goes Counterclockwise, and that's literally the names on the buses. If you're good with timing, the bus is a great option because it's only $5NZD per way, $8NZD return, or you can get a day pass for $16NZD.
You can find the bus schedule in any tourist pamphlet, at any bus stop, and below for your convenience 😉
Main Towns in Rarotonga, Cook Islands
There's only two main "big" towns, that are both not big at all. The first is the larger one near the airport called Avarua District, both for tourists and locals. Here you'll find a bunch of shops selling everything from sarongs to coconut oils, but warning in advance, nothing is cheap! 
There's also a bunch of car/motorbike rental places, gas stations, and a grocery store that you should definitely load up at! We bought $10NZD bottles of wine here so we didn't have to spend equally as much on a glass when we were out.
This is also where some restaurants, bars, and even nightclubs are at. Including the island's popular restaurant/bar Trader Jack's, and a club called Rehab.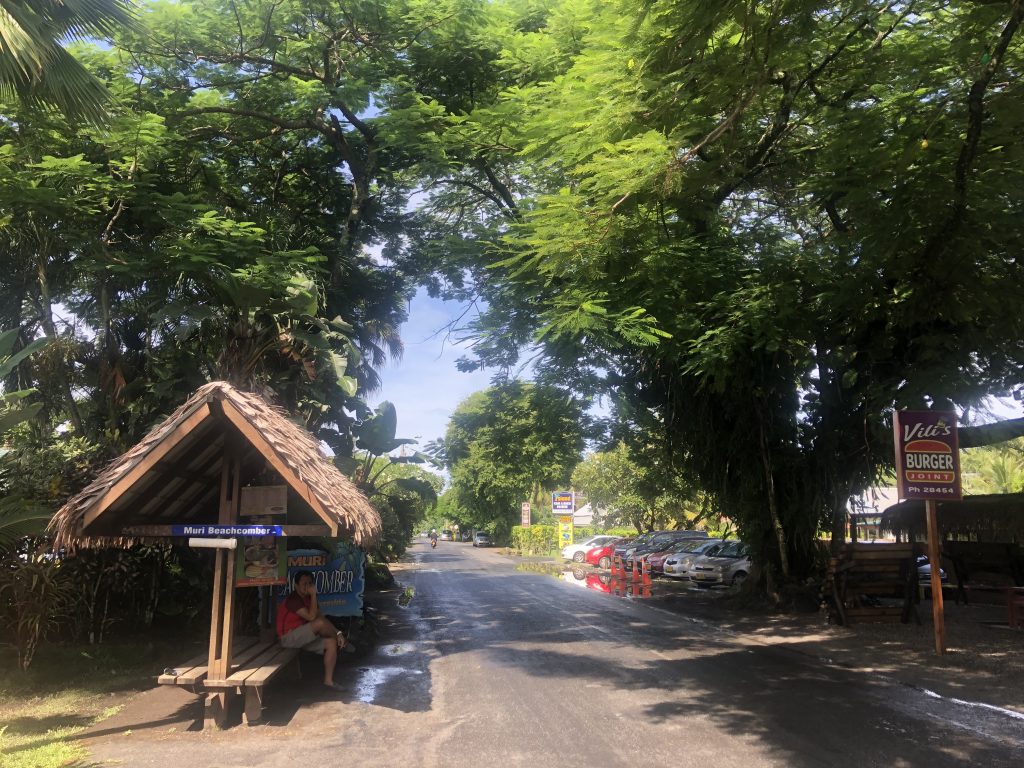 The second main town in Rarotonga, Cook Islands is the Muri Beach area, but it's much smaller, and more of a tourist and walking area. This is where the beautiful Muri Lagoon is, and where all the lagoon cruises and most water activities are. There's also 3 small islands (called Muti) that you can go to from here. 
You can also grab a bite and drink with an epic view at Sail Isobar, or wait until 5pm for the daily Muri Night Market! 
If you want a hotel on a sandy beach, definitely stay in or near this area. We stayed in the main area because it was cheaper and still had beautiful water, but instead of sand it was all fossilized coral!
Where to Stay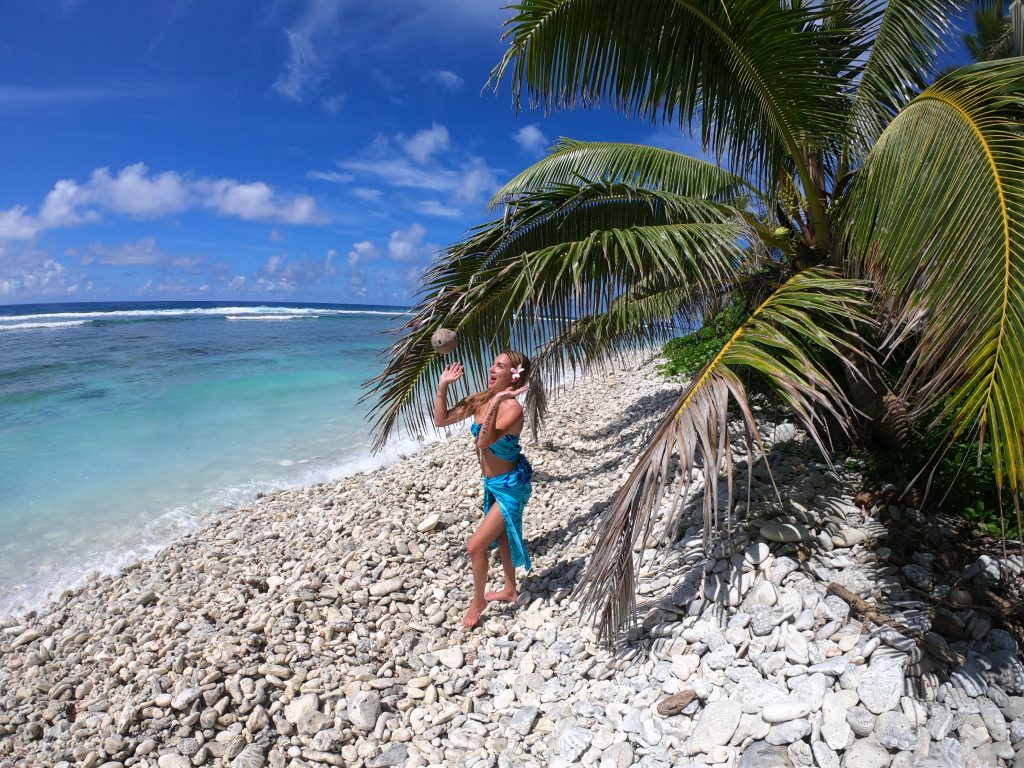 Depends on your budget and what you're going there for. If your budget is on the larger end, and you're looking for relaxation, romance, and escape, stay at one of the fancier resorts on the south side of the island near Muri Beach.
For more affordable accommodation, look at the options in the main Avarua area of town. We stayed at Club Raro Resort which was reasonably priced at $105NZD per night, but it didn't have the best pool or beach (although the coral beach was FASCINATING, it was definitely hard to walk/swim at).
It included a buffet breakfast, snorkel gear, and towels, but the WiFi was absurdly priced and the local BlueSky Wifi that's cheaper doesn't work there.
Additional benefits of Club Raro though were reasonably priced drinks, a spacious room, and onsite booking center for tours/activities and cars/motorbikes. I also had an obnoxiously fun time feeding the chickens that live there and playing with the very friendly local dogs!
Feel free to browse the current deals in Rarotonga below now that you know where the two main areas are!
Top Things to Do in Rarotonga, Cook Islands
See my full Rarotonga, Cook Islands Itinerary Below!
Take a Vaca Lagoon Cruise
Go Paddleboarding or Kayaking
Go Snorkeling or Scuba Diving
Eat at the Muri Night Market
Eat an "Island Sized Sandwich" at Charlie's Restaurant and Bar 
Have Sashimi Pizza at Trader Jack's
Shop for Sarong's and Local Oils
Swim in Wigmore's Waterfall
Befriend the Friendly Island Dogs
Do a Cross-Island Trek
See a Traditional Dance Show
Go Out to "The Boiler" Ship Wreck
Buggy and ATV Adventures
Nightclub Crawl Bus
Day Trip to Aitutaki
Seek Out Lesser Known Beaches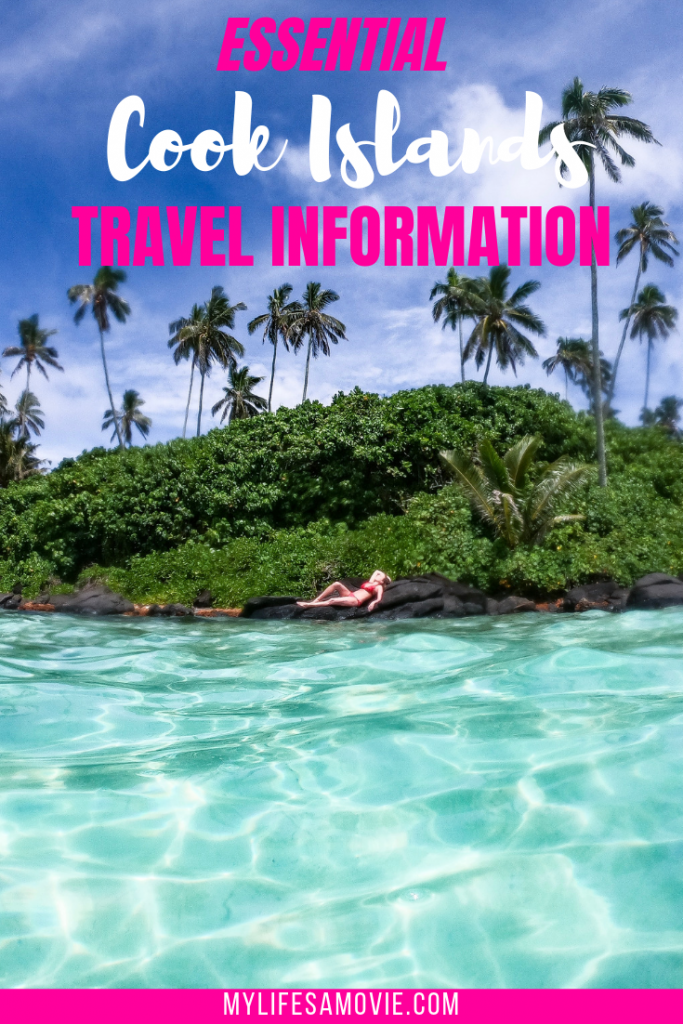 [ad_2]