[ad_1]

If you're looking for an exotic vacation destination that's way more epic than the usual choices, check out Rarotonga in the Cook Islands!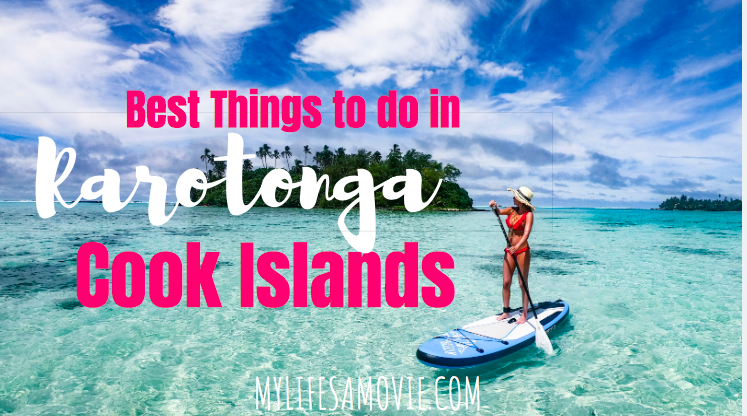 The Cook Islands don't get as much publicity as they should in the U.S., and in my opinion it's because the New Zealander's and Australians like to keep it their own holiday secret! That's partially a joke, but I did notice the severe lack of American's there, and the surprise when I said I was from the U.S.!
Granted it's a bit of a trek with it's remote location in the South Pacific, but New Zealand Air just started direct 9 hour flights from LA, so you can literally wake up in paradise!
Below you'll find my top 17 best things to do on the main island of Rarotonga, which also includes a day trip to their most famous island, Aitutaki!
You can find all the essential Cook Islands travel information here:
1. Take a Vaca Lagoon Cruise in Rarotonga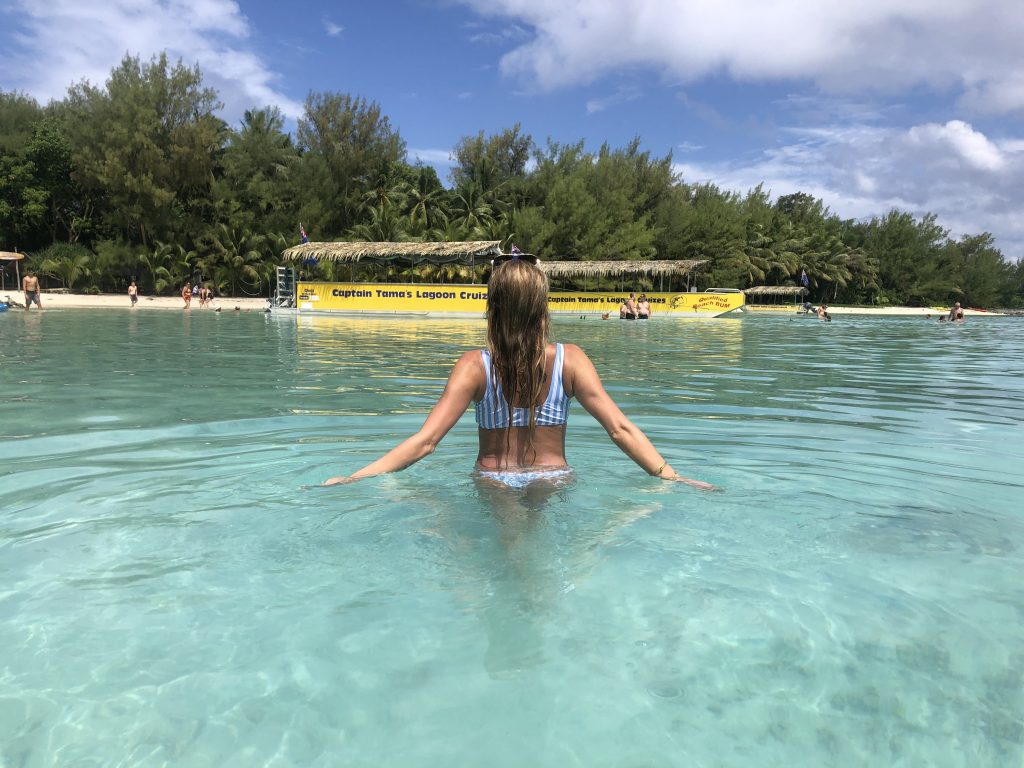 Everyone will tell you this activity is a MUST when you visit Rarotonga and the Cook Islands so you should definitely try it! Essentially you go out for half a day on a pontoon-type boat with a thatched roof and do some snorkeling, island exploring, and then you get a BBQ fish lunch!
I went with Captain Tama's Lagoon Cruise and had a really fun time on the beautiful lagoon! One of the captains sang and played yukalalee for us while the other was a bit more uh, stern ("No talking when I'm talking!", "Hurry up!" and also said "Are you guys going to get off the boat" when we got back because I was trying to find money in my purse to tip him…he then wouldn't take the tip and told me to give it to the other captain).
2. Go Paddleboarding or Kayaking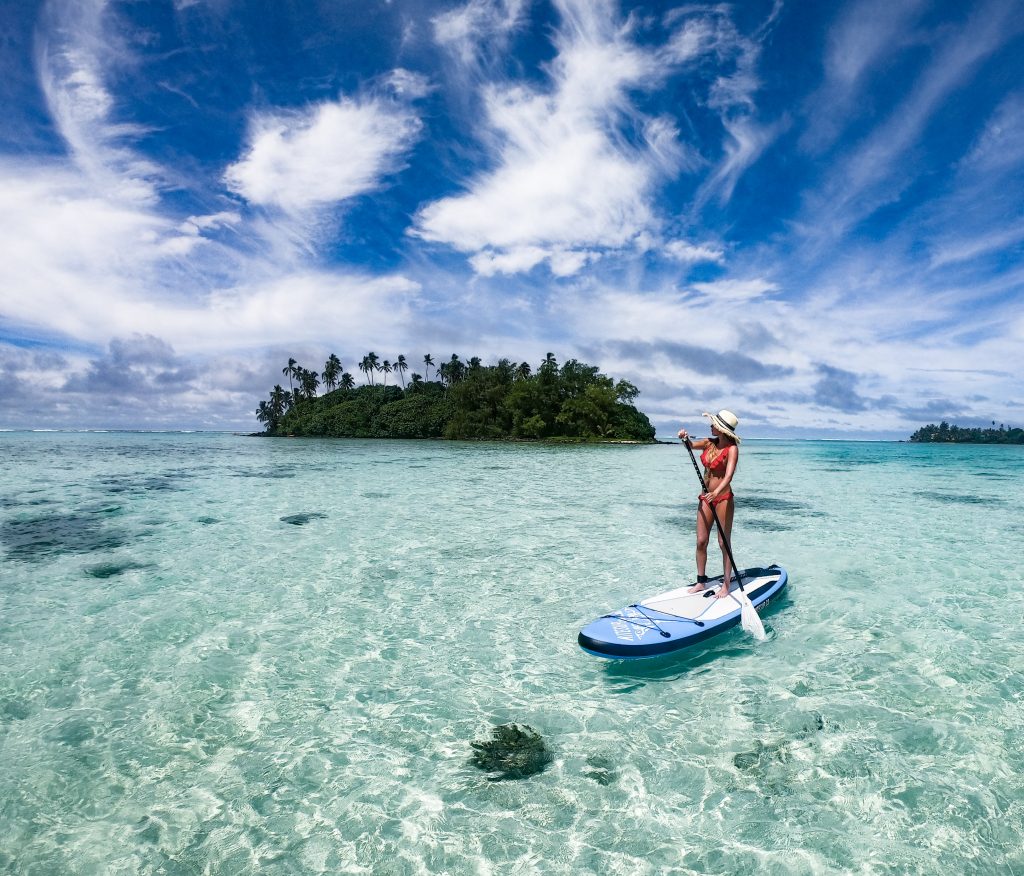 Even if your balance sucks, I would HIGHLY recommend renting a paddleboard to take out onto the lagoon!
It's really cool to see the coral and fish below you, plus you can explore at your own pace, stop at more islands, snorkel whenever you see something or feel like it, and create your own island picnic!
We rented paddleboards from KiteSUP for $30NZD for 2 hours, and bought snacks and wine from the little mini-mart down the street to take with us. We then paddled everything to the smallest uninhabited island and had a little mid-paddle happy hour on the giant rocks there!
3. Go Snorkeling or Scuba Diving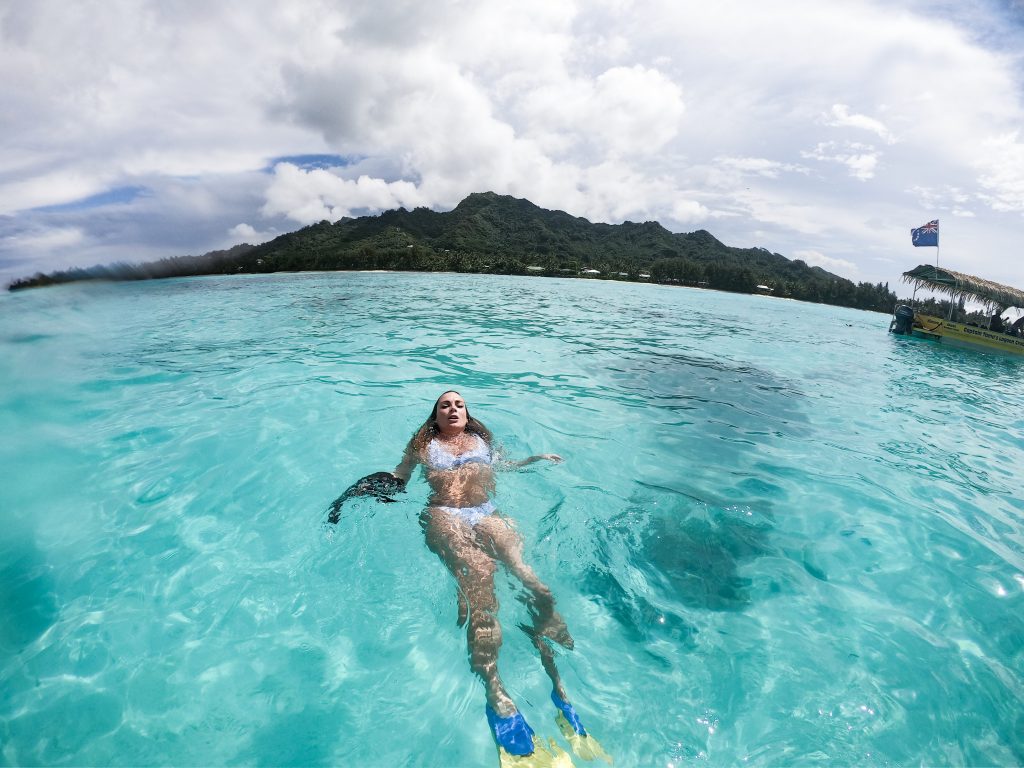 Most hotels will let you use snorkel gear for free, and if not, you can rent them from either Captain Tama's or the other water sport centers along Muri Beach. You can go on either guided snorkels or go on your own. Either way, there's definitely a ton of reefs to see! 
For scuba you'll definitely need a guided tour because the barrier reef around the island is very dangerous (think Moana.). But you should be able to see black tip sharks, and in some seasons, whales!
4. Eat at the Rarotonga Muri Night Market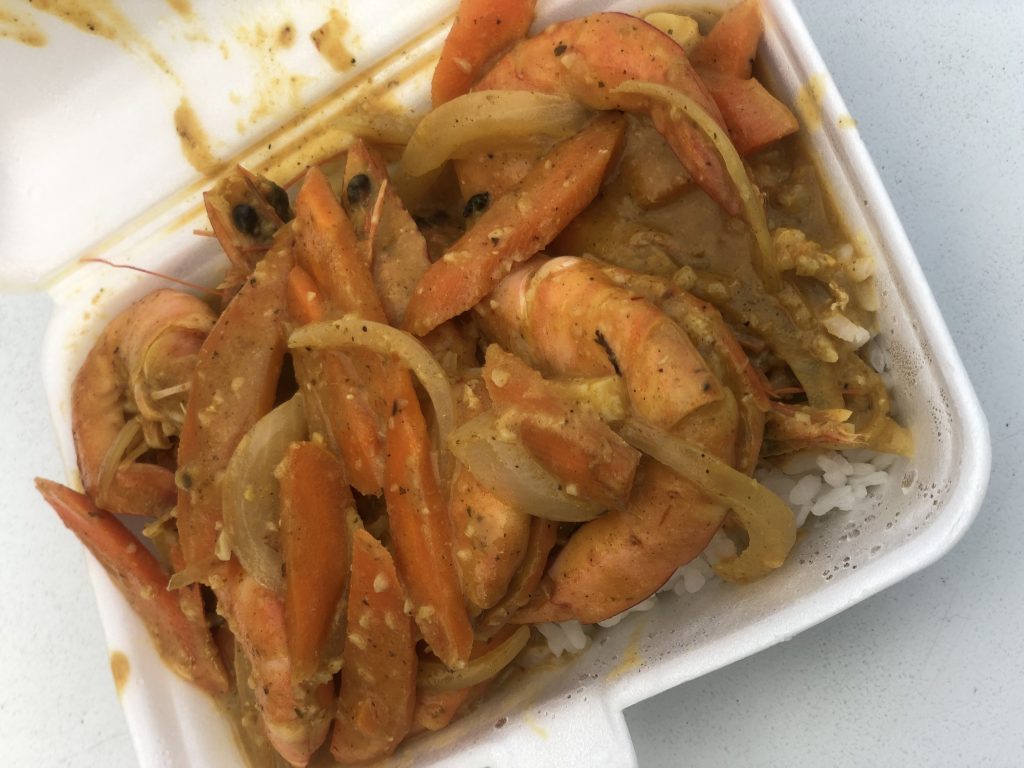 Another popular thing you'll hear all locals (and bloggers) say to do is eat at the Muri Night Market! It's in Muri Beach and open every day at 5pm, with Sunday's being the busiest.
You'll find about twenty food stalls or so with everything from homemade crepes, to noodles (the most popular), and of course, delicious seafood! Get there early as food tends to run out!
5. Eat an "Island Sized Sandwich" at Charlie's Restaurant and Bar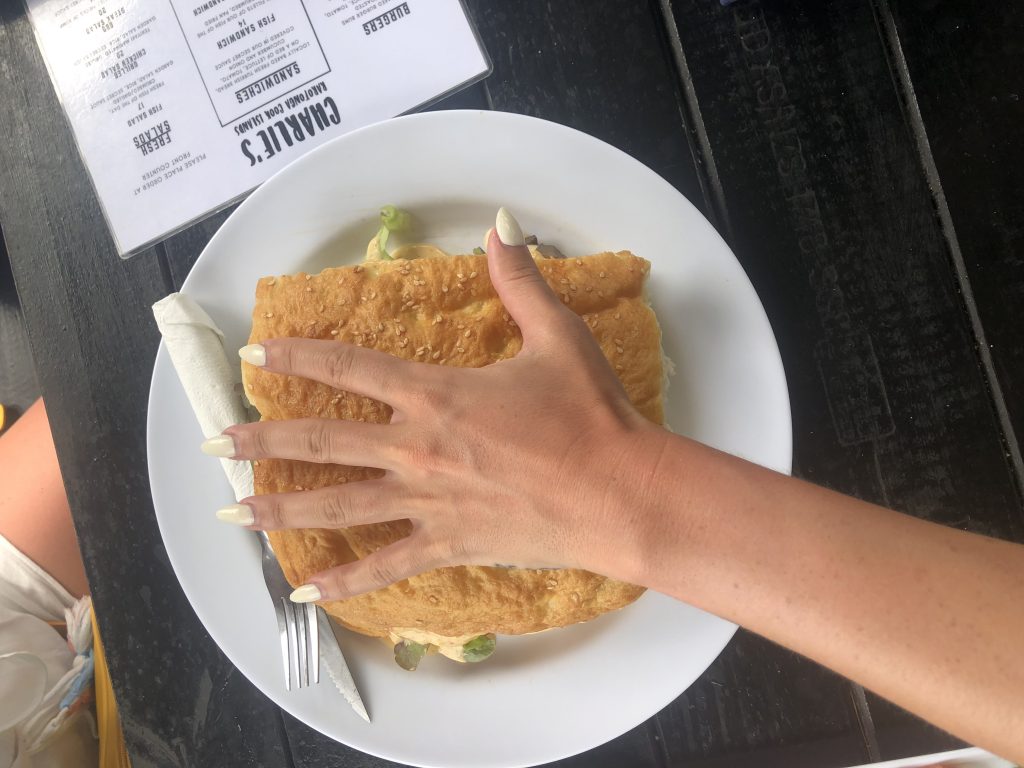 I recently witnessed the biggest sandwich I have ever seen in my entire life. It was as long and wide as two of my hands, and about six inches tall! It also had three whole fish filets in it and some delicious secret sauce! You absolutely must order the Fish Sandwich if you go to Charlie's! 
We also ordered the sashimi which was equally as impressive! Not only was it extremely fresh Blue Fin Tuna, but two rows of sashimi rather than one and for only $18NZD! It was also served with some delicious garlic ponzu sauce alongside traditional soy sauce!
Charlie's is also popular for it's live music later in the evening! It's considered one of the "hotspots" of the island and 100% worth checking out!
6. Have Sashimi Pizza at Trader Jack's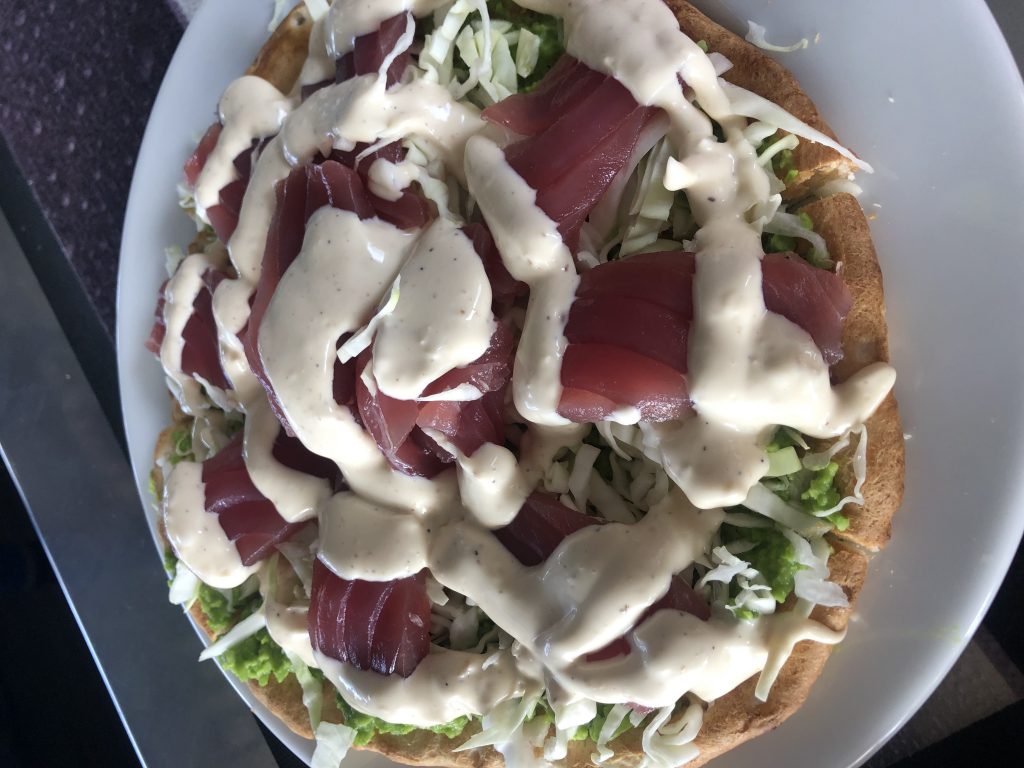 When we asked the bartender his opinion on best pizza, he said the Seafood Pizza, and I would have to wholeheartedly disagree. It was not good.
BUT…the Sashimi Pizza was freaking AMAZING! Ours came with an avocado spread instead of tomato sauce on a pizza crust, and was topped with a generous portion of tuna sashimi slices, topped with a savory sushi miso mayo sauce. It was probably the second best thing I tried on the island next to the food at Charlie's!
The regular menu doesn't start until 6pm at Trader Jack's, but you can still order several different types of pizza at the bar like we did before then.
7. Shop for Sarong's and Local Oils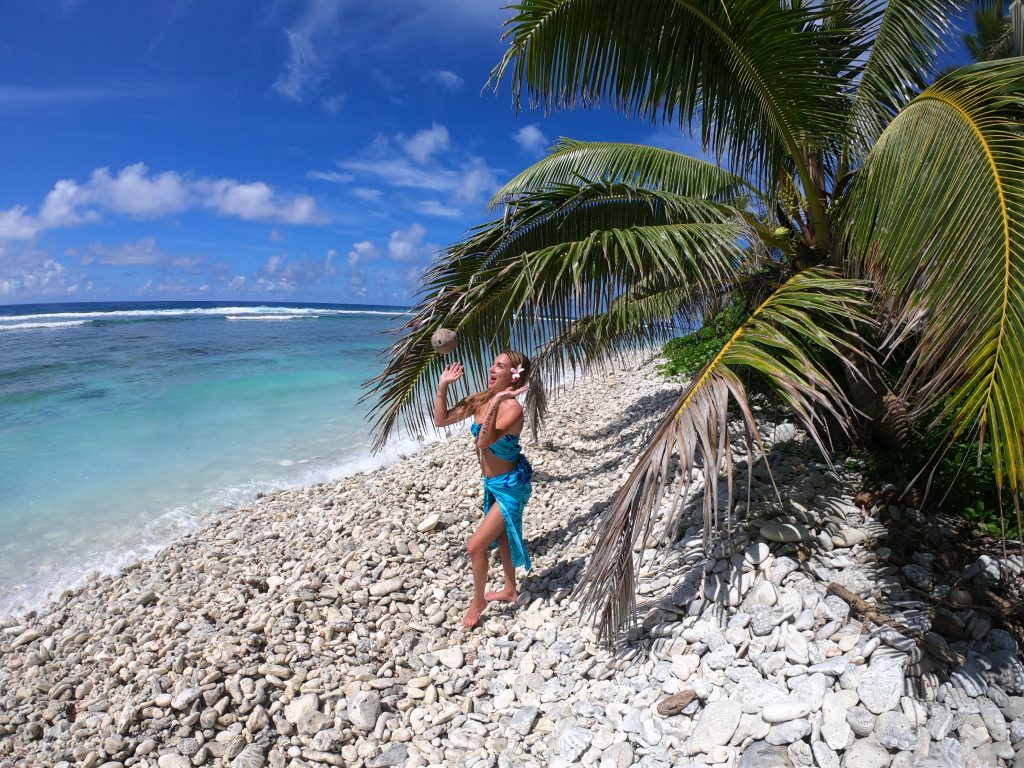 Even if you have more sarongs than you know what to do with, you'll probably end up wanting to get one in Rarotonga as well. It's hard not to when you see how beautiful they look on display!
Choose between hand painted ones (a local staple) for around $38NZD or printed ones for only $9NZD, and ask the person you buy it from to teach you the several ways they tie them!
Oils are also a staple of most Polynesian islands, with some being mass manufactured and others being locally produced. I always get the mass manufactured Manoi OIl because I like the smell of the frangipani one, but I also got Mama June's locally produced oils as well.
They're 100% natural and made from ingredients on the island. I got one that's a skin soothing and repair oil, one regular skin oil, and a small anti-aging oil for the face.
8. Swim in Wigmore's Waterfall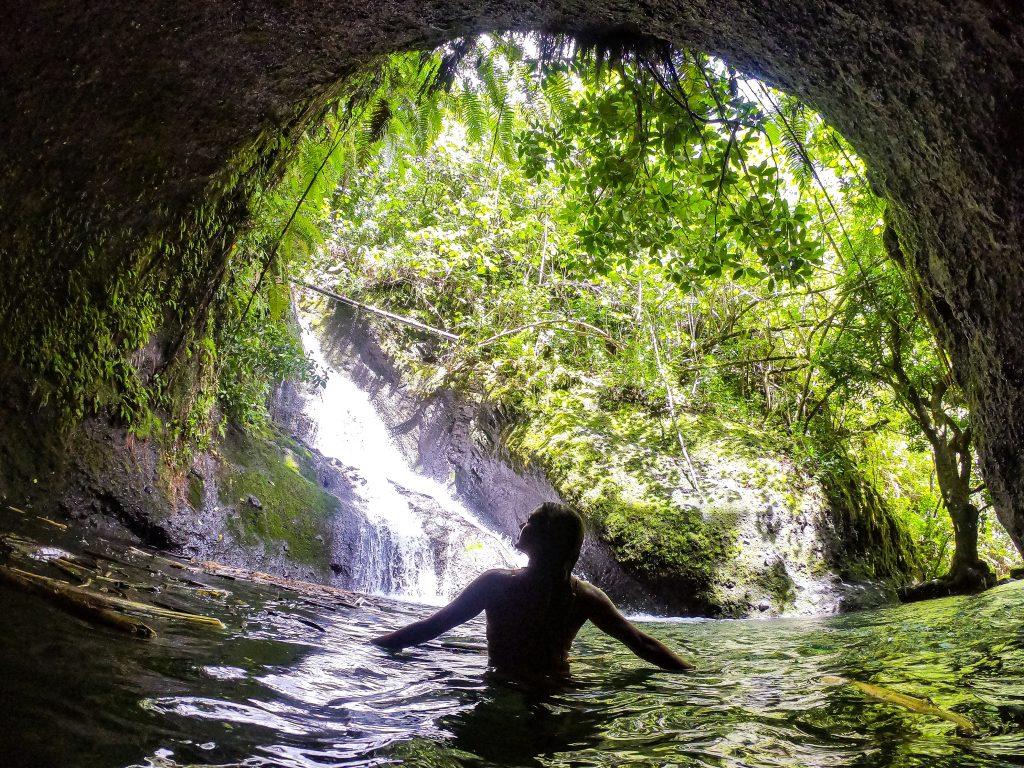 Waterfall chasers rejoice! There is one waterfall on Rarotonga island! Rejoice even more if you have a rental car or motorbike, because then you can basically drive right up to it! I'd definitely recommend driving to it otherwise it's a really long hike! You'll also need $5NZD cash to enter!
There's currently construction taking place at the very end of the road, and although it says No Parking, you're allowed to. Once you park, walk to the right of the construction, and a short path will take you right to the picnic area and waterfall. 
9. Befriend the Friendly Rarotonga Dogs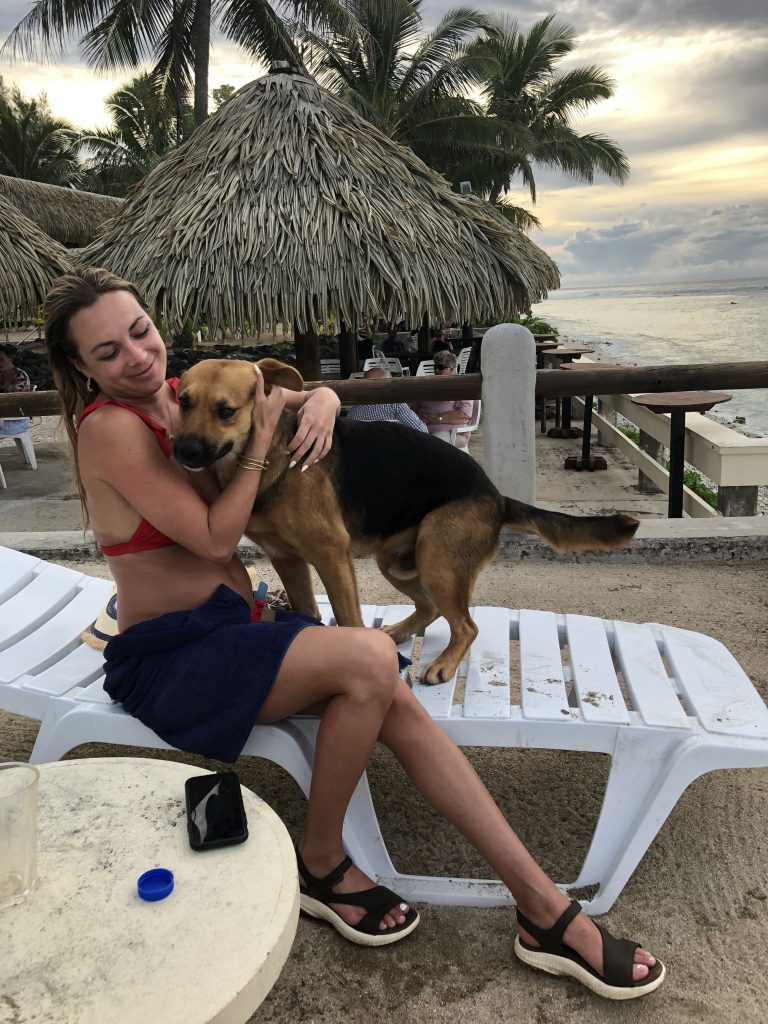 Fun fact — the majority of the dogs on the island don't have owners…they choose who they want to own them! At least that's what Peter from the KiteSUP place said!
I was wondering how they were all so friendly, all had collars, and one even followed us back to the hotel and STAYED for two days, but it makes sense now! They choose a place they want to be and the person, family, or business feeds them. The collars designate that they've been fixed and immunized!
One of the many things I loved about the Rarotonga dogs is that they all love to "fish". They walk in the water their nose at the surface following little fish that they attempt catching…but never do. 😉
If you're scared or allergic to dogs, don't worry; they can definitely sense it and will only come up to you if you allow them! If you do allow them, they'll walk/run with you as you walk along the island, like they're trying to be your tour guide or something! The one we befriended we nicknamed "Aitutaki"!
10. Do a Cross-Island Trek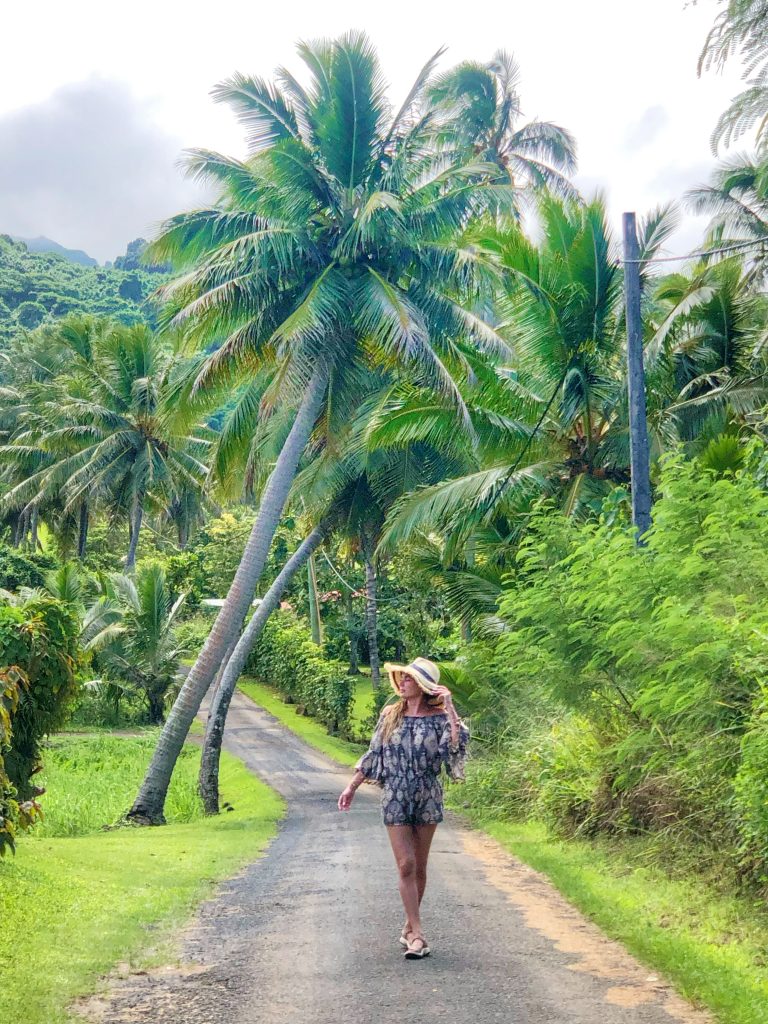 If you're an avid hiker, or just super adventurous, a cross-island trek might tickle your fancy!
There's a trail that leads from the North end of the island, through the jungle, and over the mountains, and ends at the above mentioned waterfall. It's best to hire a guide for this, especially since you won't have any cell service!
You may see options to do a tour with a local named Pa who used to lead the cross island trek. He no longer does the whole island, but he does do medicinal plant hikes!
11. See a Traditional Dance Show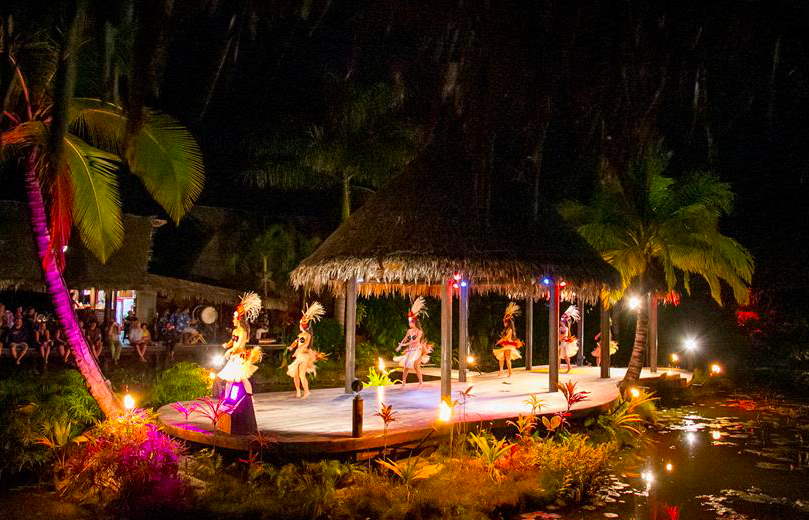 Traditional dancing, singing, and eating are always fascinating things to partake in when you travel, especially in Polynesian islands!
To sum it up, the Fia Fia show is a heart-pounding, enticing, and alluring performance with men and women in grass skirts and tribal tattoos, dancing in sync with a deep drum and chants.
Keep in mind however that this is really just a show, and that if you'd like a more true cultural experience, you should try to do the local Progressive Dining experience. Only downside is no show…
12. Go Out to "The Boiler" Ship Wreck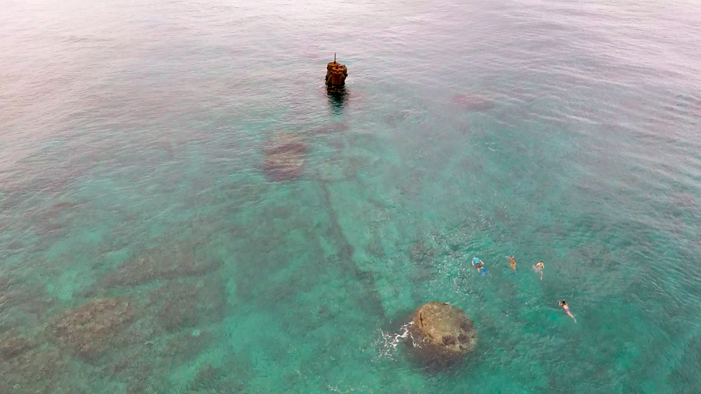 On the north end of the island, there's a famous shipwreck nicknamed "The Boiler" whose top half sticks up above water while the bottom lays embedded in the ocean floor.
I wouldn't say the ship itself is exactly scenic, but the wildlife it attracts definitely is! You can take a half-submerged boat there if you're not keen on a long swim or paddle.
Or rent a paddleboard, kayak, or swim (at your own risk) out to see it!
13. Buggy and ATV Adventures
I didn't get to do these, in all honesty because I felt they were too expensive, but I still heard good things! Rarotonga and the Cook Islands are more than just pristine beaches, and boast an interior fauna of tropical jungles! You can take the buggy (like a 4WD golf cart) or ATV's on several different types of tours; from mudding to jungle treks, or even just around the island!
14. Rarotonga Nightclub Crawl Bus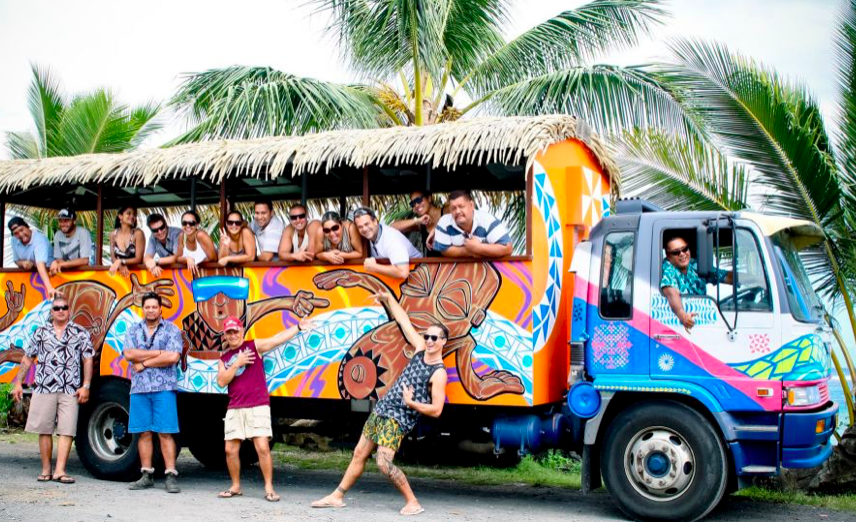 Another thing I didn't do since I was in bed by 9pm almost every night, but if I had the energy would have attempted! Apparently this tiny island has a bit of a nightlife scene, which can be seen safely and diversely through the Nightclub Crawl Buses!
Essentially they take you for a drink at the island's 7 best (and probably only) nightclubs, then drop you right back off at your hotel!
15. Day Trip to Aitutaki
Last but not least, the one thing we WISHED more than anything we could do, but it didn't end up coming together until it was too late; a day trip to Aitutaki.
If you have limited time and a fairly unlimited budget, Aitutaki is one of the Cook Islands that's said by literally everyone to be absolutely breath taking!
Again though it's for a hefty price. Just for the day trip which includes roundtrip flights and lagoon cruise is over $450NZD.
In my opinion if you're willing to pay that much for a day trip, you might as well fly over on your own and stay for a couple nights, and do the lagoon cruise on one of the days you're there!
16. Climb Up Black Rock Beach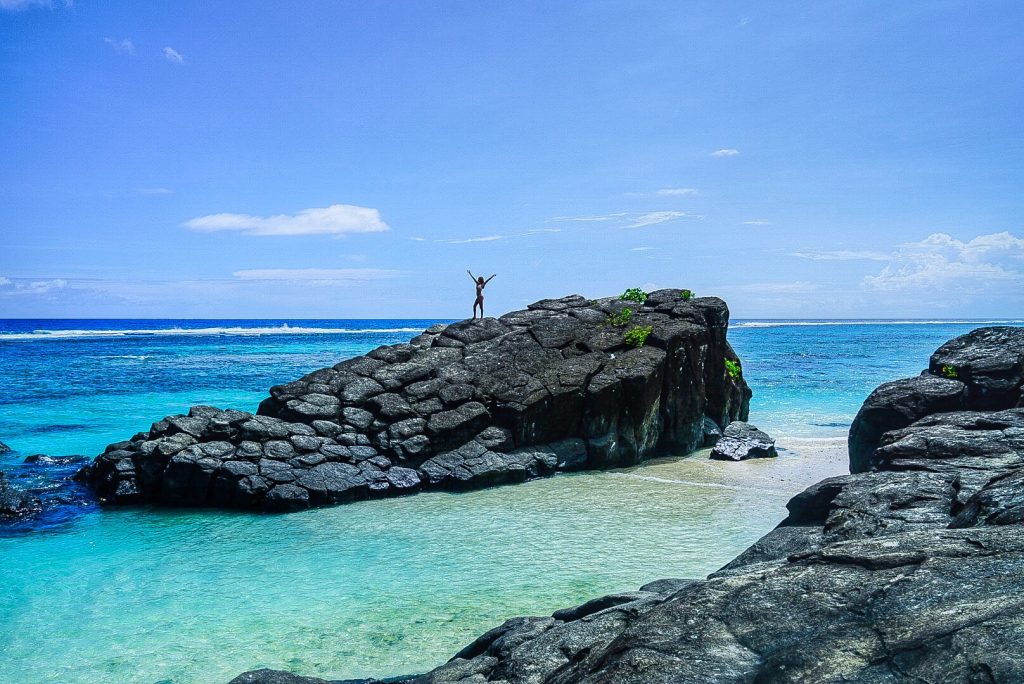 If you go "clockwise" from the airport, the first small beach you'll hit in Rarotonga is "Black Rock Beach".
It was one of my favorites beaches because of the stunning, massive, black lava rock formation that juts out of and contrasts with the electric blue water. You can climb down and swim across to climb it, or just swim in the narrow, gentle shore area in between it and the shore.
I will definitely say that the view from the top of it is absolutely stunning!
17. Seek Out Lesser Known Beaches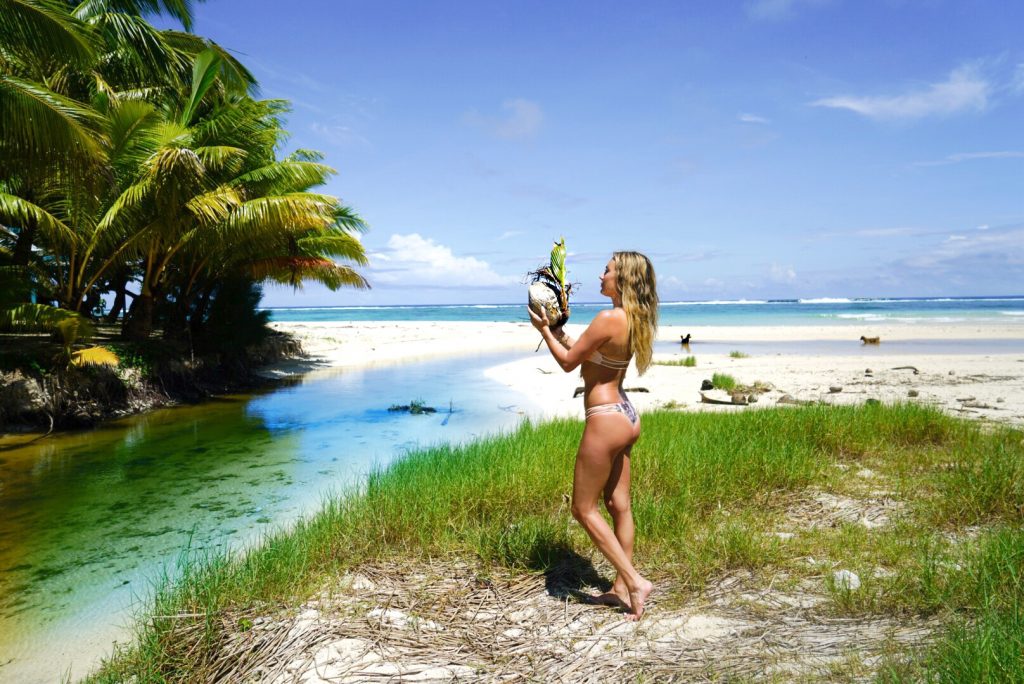 The one day we rented a car, we had the sole intention of discovering all of the small, beautiful beaches along the circumference of Rarotonga.
In some areas they were rocky and with a lot of coral, others had powdery sand beaches, but all of them had that delicious neon blue hue amongst the crystal clear water.
You can keep an eye out for glimpses of beaches through trees and see if there's somewhere to pull over, or try to seek out stretches of beach on a map!
Did you find this post helpful? If so, please remember that in order for me to continue giving free travel tips and itineraries I need your help in sharing these posts! Please show some love by sharing on Pinterest, Facebook or Instagram! Thank you!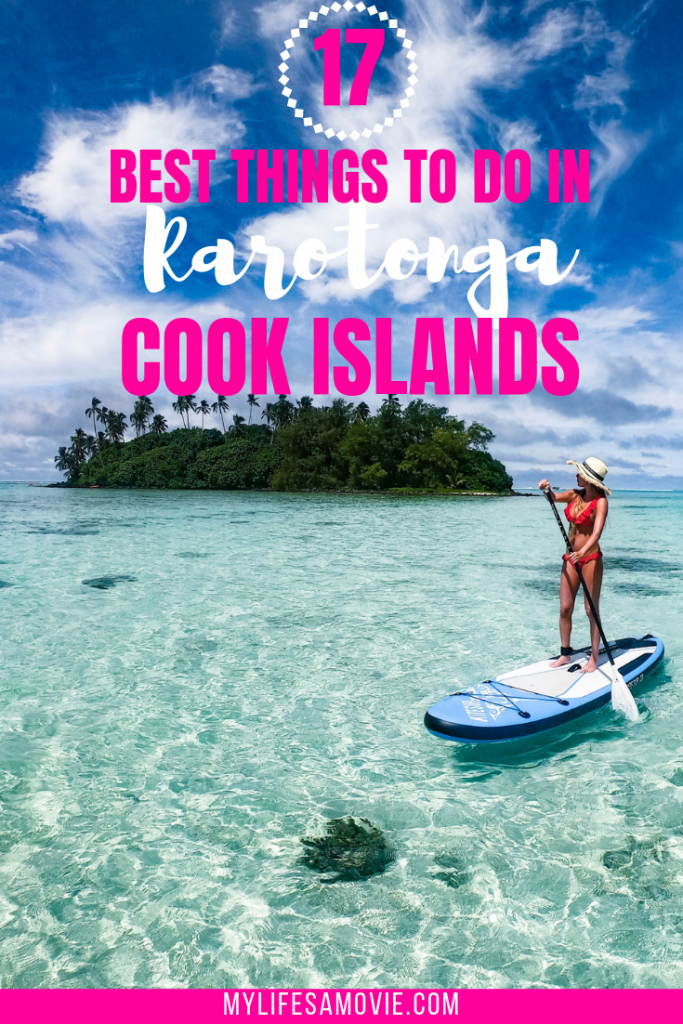 [ad_2]