[ad_1]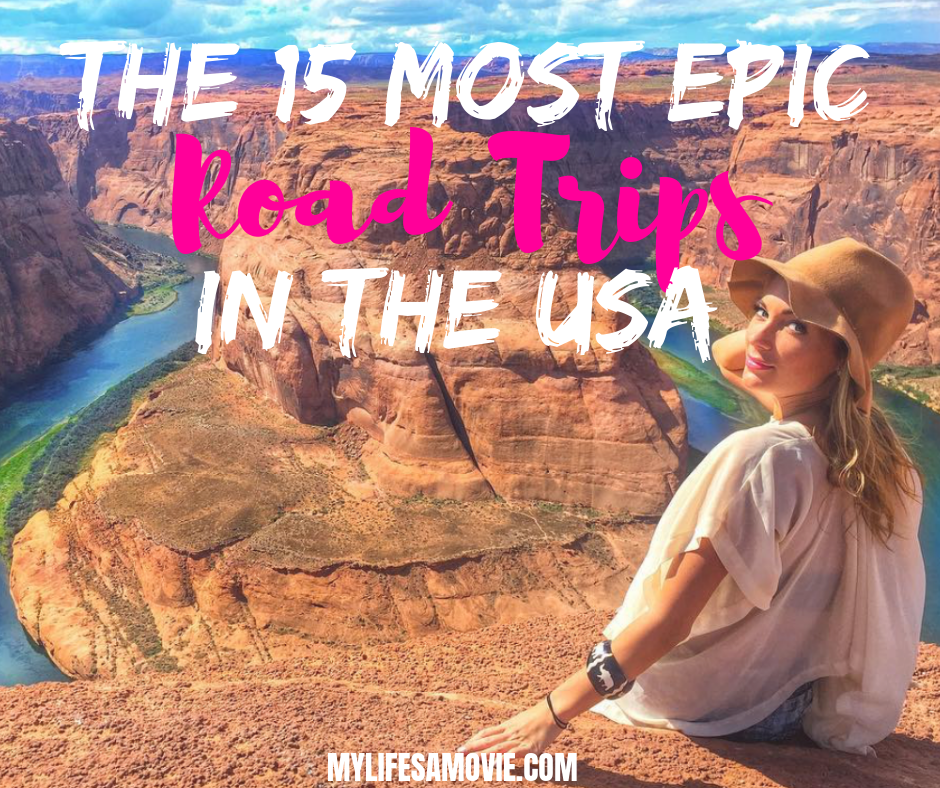 Guys, those first signs of spring are finally showing and you know what this means: it's nearly summer road trip time!
The USA is full of incredibly beautiful and diverse scenery. From the East Coast to the West Coast, and from the North to the South.
What better way to see all this scenery than out on the open road. With the wind blowing through your hair and your favorite song blaring through the stereo. Bonus points if the roof of your car is removable! 
To help you with your road trip planning, we've rounded up the 15 most epic USA road trips to take this summer. 
Keep scrolling to find your summer road trip inspiration!
Road Trip 1: Pacific Coast Highway, California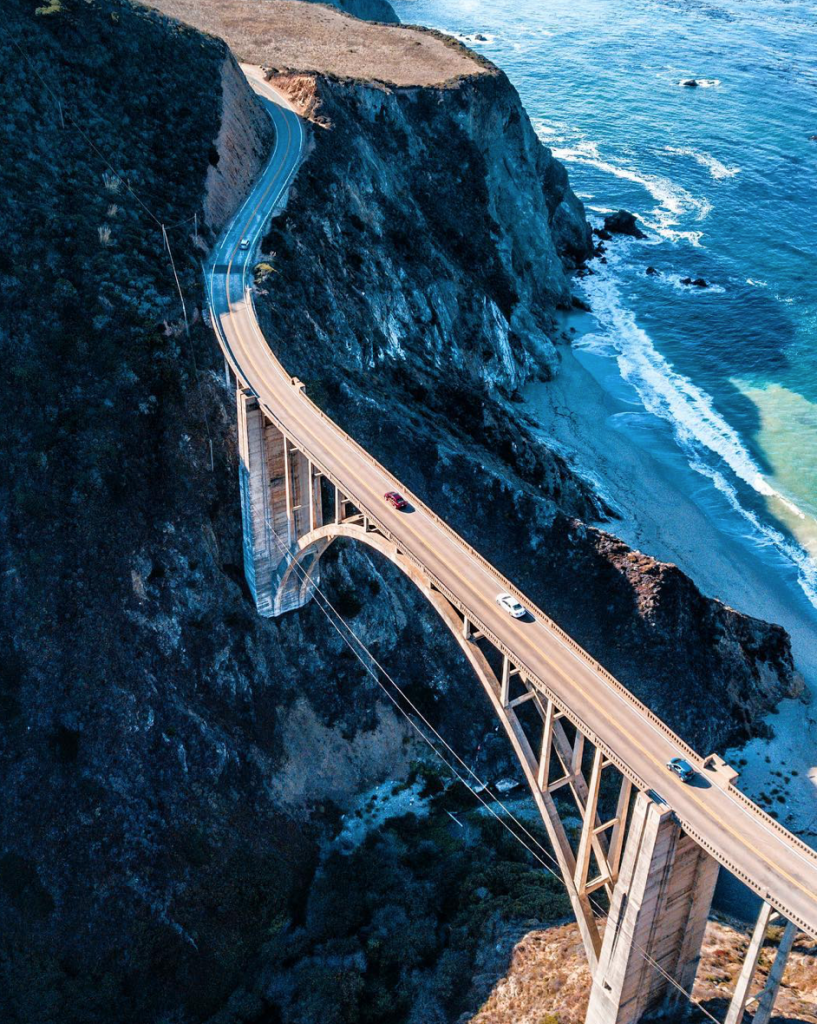 Ah, the ultimate summer road trip. A rugged coast line, salty ocean air and that gorgeous California sun.
Starting from Southern California you'll be driving around 653 miles from Orange County through to Mendocino County. Though you can go from north to south too!
Key stops along the way will include Malibu, San Simeon, San Luis Obispo, Big Sur, Monterey, Los Angeles, San Francisco and the Mendocino Headlands.
Road Trip 2: Overseas Highway, Florida Keys 
"Off the Florida Keys, there is a place called Kokomo, that's where you want to go to get away from it all …" If you want to know what the Beach Boys were talking about, you have to to this road trip!
Of course, Kokomo is not an actual Island in the Florida Keys. But it is the name of a cool poolside bar in Islamorada, Florida Keys.
The Overseas Highway is a breathtaking 4 hour, 159 mile drive from Miami to Key West. You'll be driving right over the ocean and across a thin chain of islands and bridges, including the famous 7-Mile Bridge. All these bridges connect the 34 islands of the Florida Keys.
The laid back vibes in Key West will blow you away (once you get there). Be sure to indulge in some delicious cuban style food and the famous key lime pie! 
Don't forget to head the the southern most point in continental USA for a photo too – it's a pretty epic experience. 
Road Trip 3: The Historic Route 66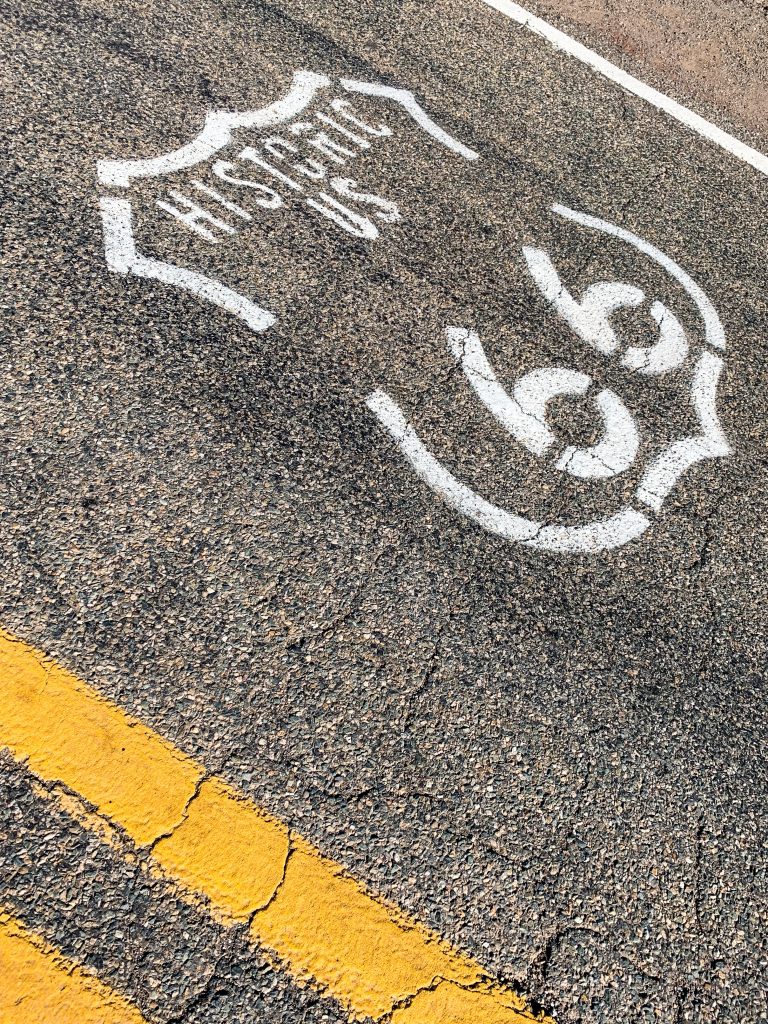 The classic American experience!
Taking you across the USA from Chicago to LA, this 2500 mile drive is the quintessential
cross-country road trip.
Ending at Santa Monica Pier, this trip will ensure you see a ton of sights as you drive past the giant sculpture of Abraham Lincoln in his hometown of Springfield, Illinois and the old Cadillac Ranch in Texas.
Road Trip 4: The Road to Hana, Hawaii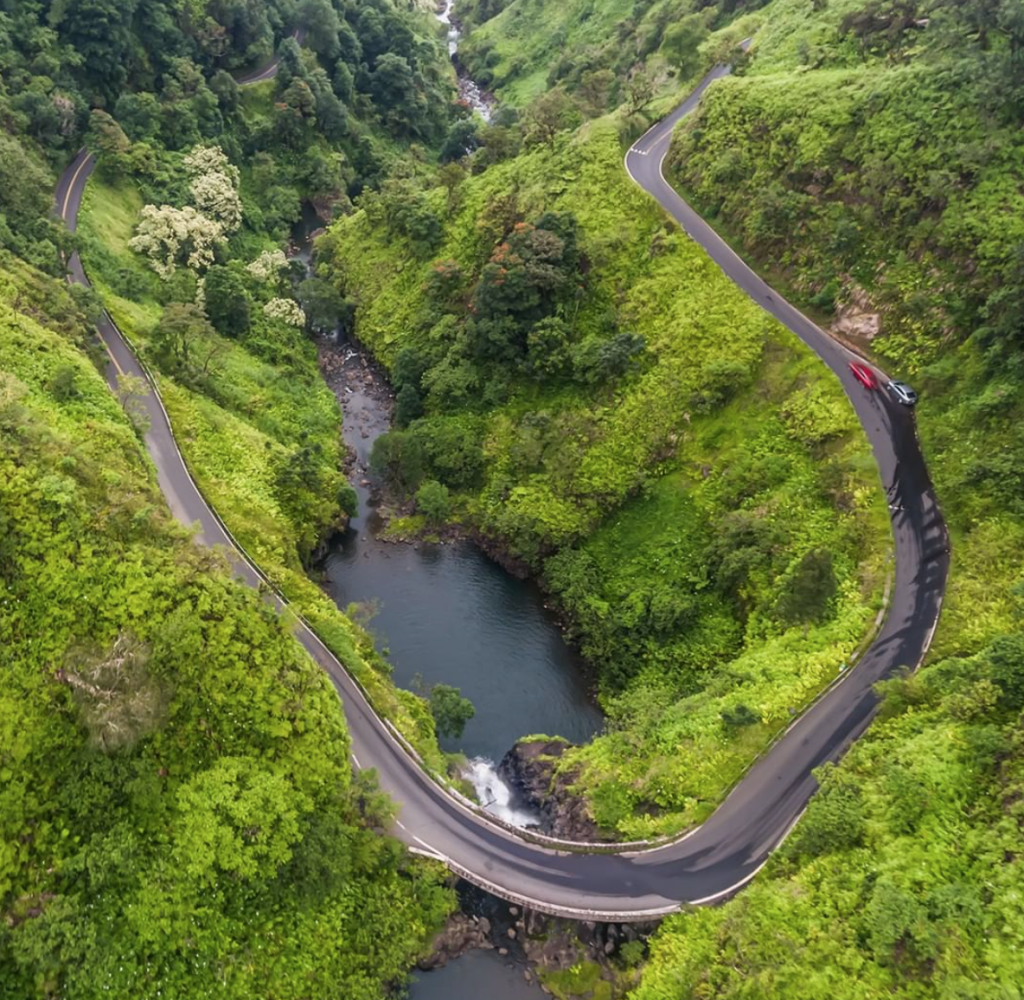 This 59 mile coastal highway is the rated the top attraction on the island of Maui! It's full of glorious natural sites like waterfalls, tropical flowers and back sand beaches.
Starting in Kahului, this trip around the eastern side of Maui can be done in a day. Or you can take a few days (with an overnight stay in Hana Town) depending on how many sites you want to see.
Pro tip: The Road To Hana is all about the journey, and not the destination. Aloha.
Road Trip 5: Arizona To Utah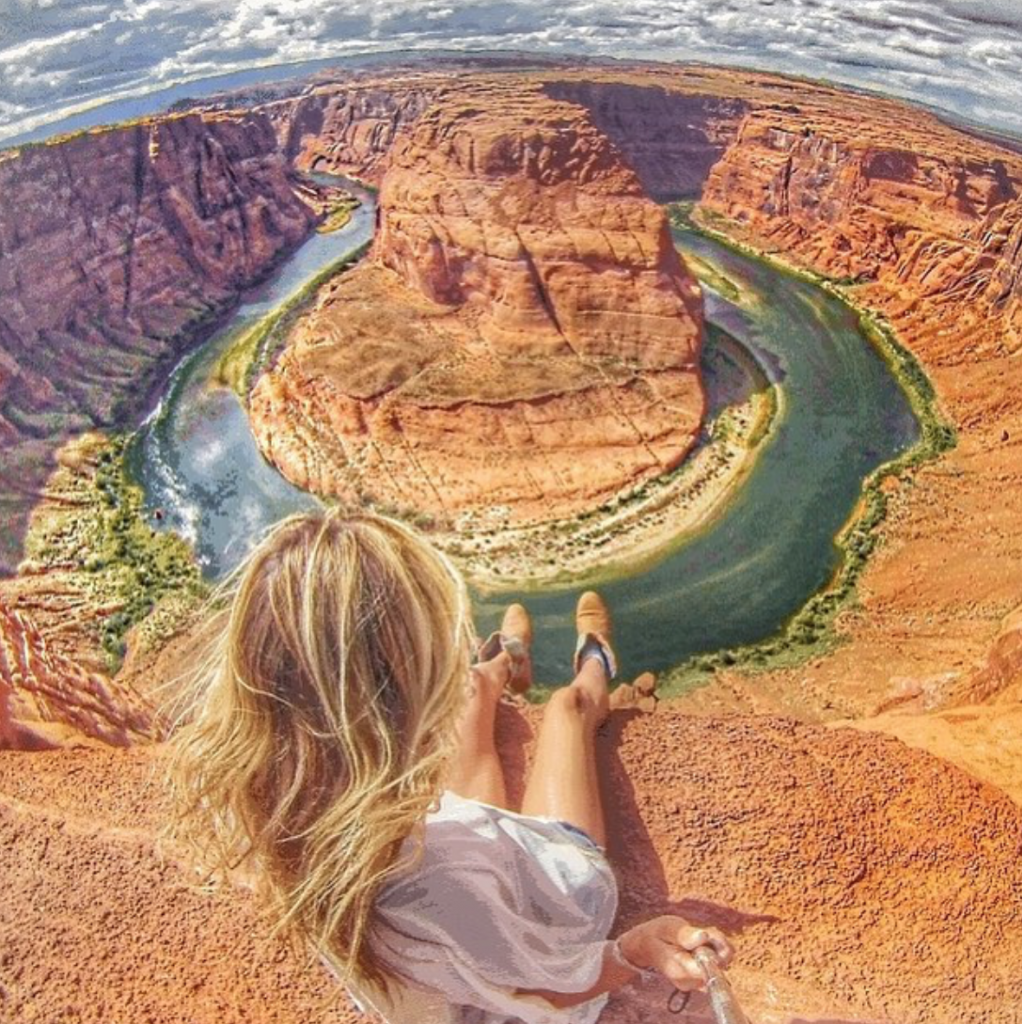 If you're a fan of rocky landscapes and waterfalls then this is a trip you most definitely have to do! Plus, Alyssa herself has picked out the 10 best stops to make on this roadtrip!
Prepare to be amazed by the sight of canyons galore (including the Grand Canyon and Antelope Canyon). As well as Lake Powell, Horseshoe Bend, Mooney Falls and Zion National Park. And that's only half of the incredible sights you'll see!
If you're up for an extra adventure, head to Monument Valley which is a red-sand desert region on the Arizona-Utah border.
This trip can be done in 10 – 12 days. Take longer if you want to space it out and spend more time at certain sights though.
Road Trip 6: California's Route 395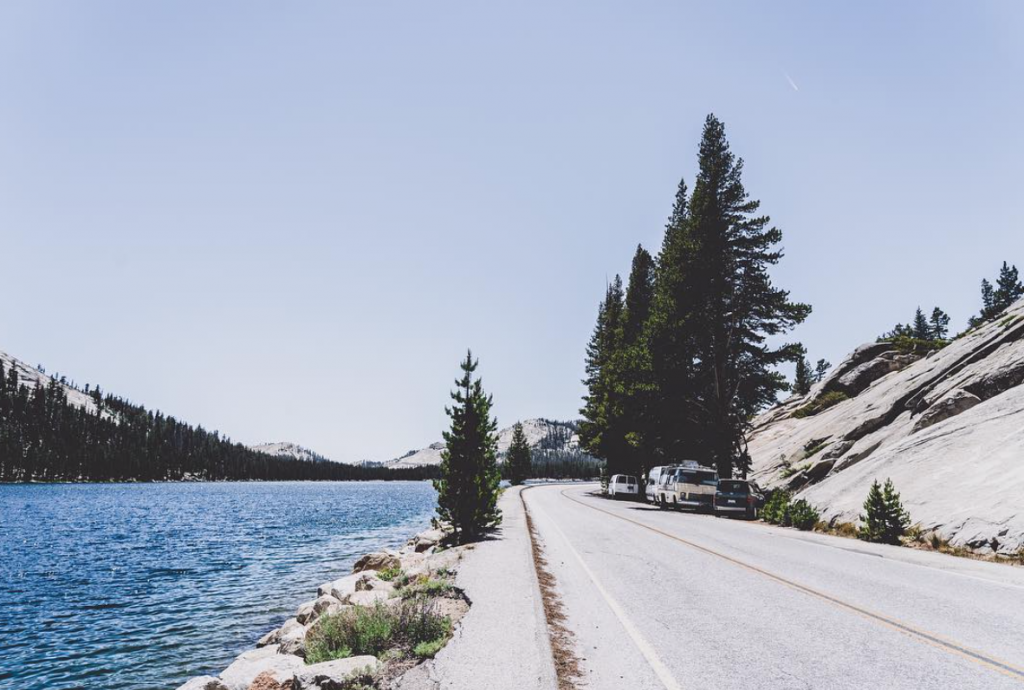 Aka, the gateway to a whole bunch of epic, bucket list worthy, destinations!
Give yourself about a week for this trip (or longer if you really want to explore some of the epic destinations).
Starting off at Lake Tahoe, you'll make your way down to Yosemite National Park.
Pro tip: if the Tioga Pass Road to Yosemite is open, it's definitely worth taking it! You'll be so in awe of these two spots that you won't believe there's more to come!
From Yosemite you'll be able to venture down to Mammoth Lakes – a beautiful town in the Sierra Nevada Mountains. It's so picturesque and peaceful, you'll feel like you're in a Disney Movie! Just keep an eye out for the bears.
After Mammoth Lakes you'll want to head down to Lone Pine, home of the famous Mount Whitney. She's the tallest mountain in California for those not in the know.
Finally, you'll make your way down to Death Valley – an absolute must see, especially Dante's Peak! If you're going in the warmer months, make sure you pack lots of snacks, a few gallons of water for the humans in the car, and an extra couple of gallons in case the car overheats.
On second thought, maybe give yourself around 2 weeks for this trip – you won't regret it!
Road Trip 7: Great River Road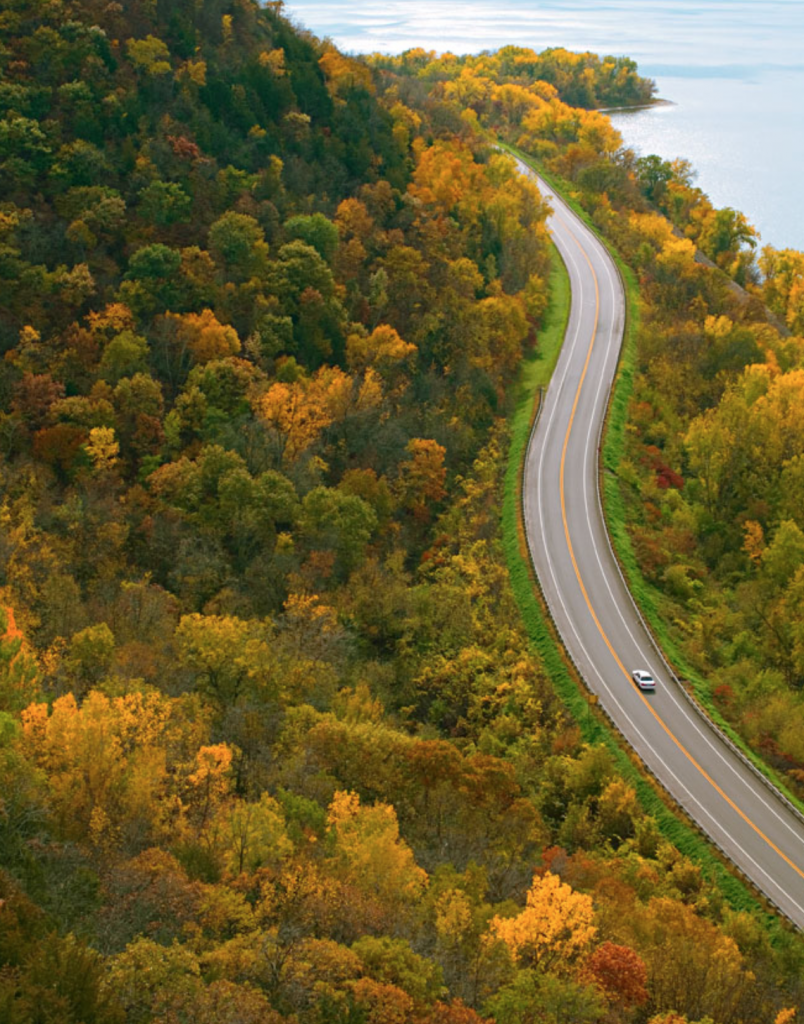 3000 miles from Minnesota to Louisiana, and everything in between!
This 20 hour drive will take you along the Mississippi River all the way down the the Gulf of Mexico in Louisiana.
The Great River Road will take you through 10 States, with St Louis, Jackson Mississippi, Memphis and New Orleans being some of the most popular places to visit.
So put on your blue suede shoes, and get ready to experience a whole lot of culture and incredible soul-filling food!
Road Trip 8: The Maine Lobster Trail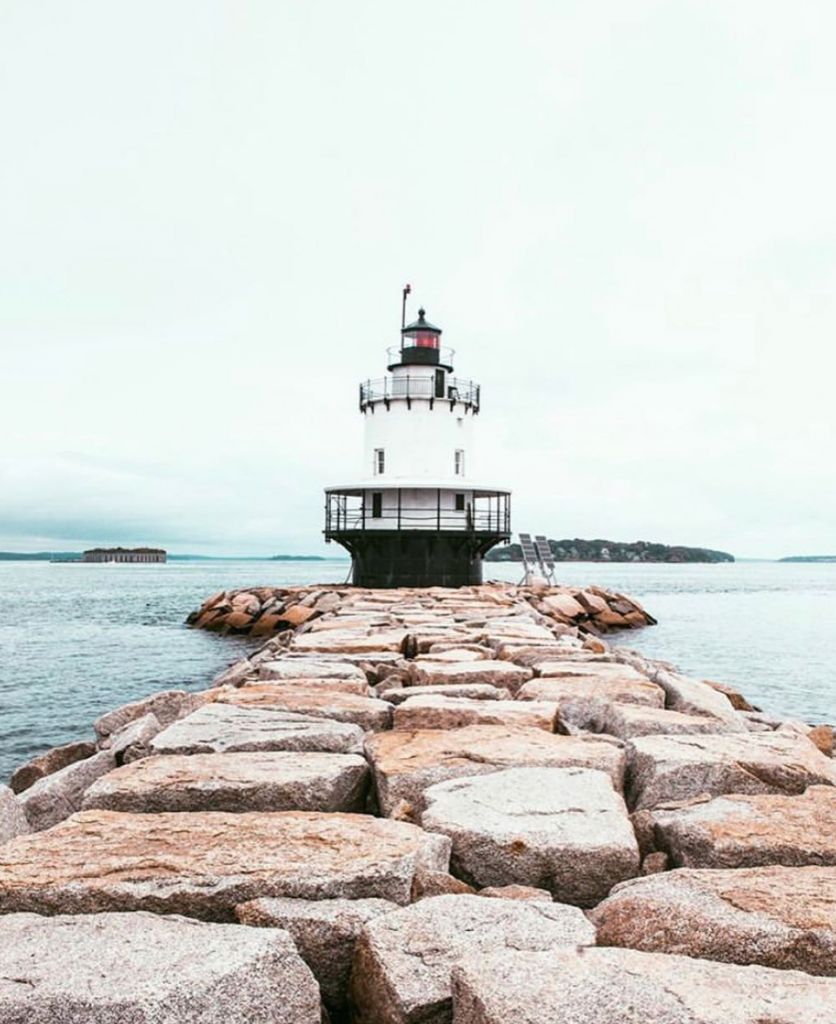 Travel along US Route 1 to explore Maine's estimated 5000 miles of coastline over the course of a few days.
Exploring Maine is easy if you split your trip into three parts: Southern Maine, Mid-Coast Maine and Downiest Maine.
You'll experience amazing coastal scenery, picturesque lighthouses, the famous Acadia National Park and the largest harvests of lobsters and blueberries in the USA.
This trip won't disappoint!
Road Trip 9: New York to Toronto (Via Niagara Falls)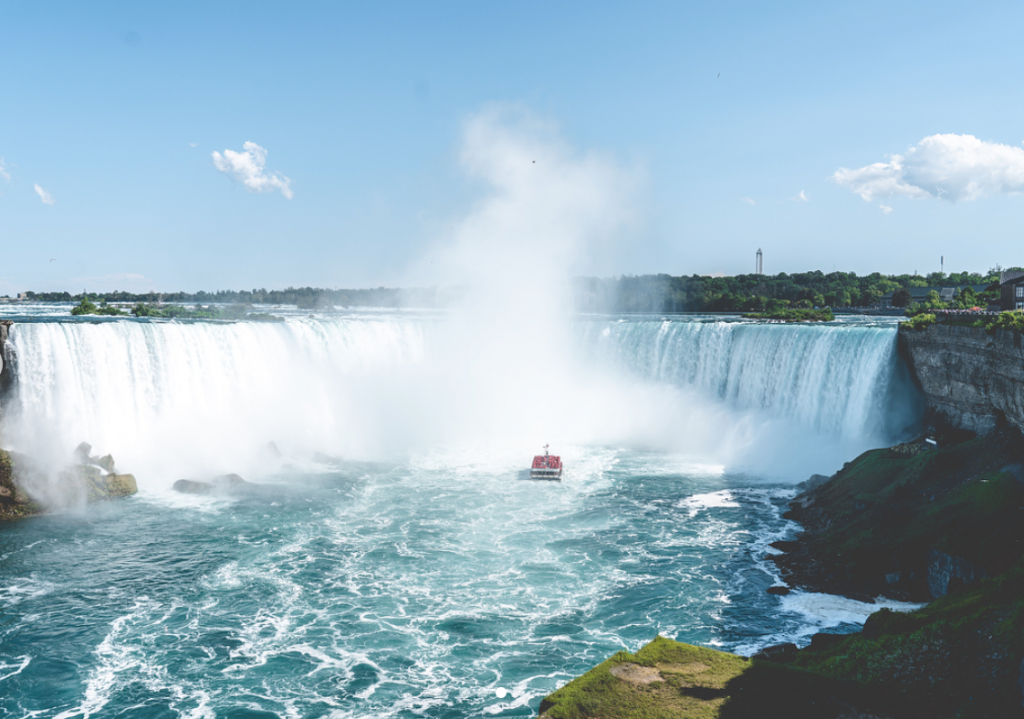 Ok so technically this road trip takes you out of the Unites States. But trust us, seeing Niagara Falls from both sides of the US/Canada border is worth it. And, since you'll be in Canada you might as well check out Toronto, right?!
This 500 mile drive will take you via Syracuse, which is worth a stop for a day or two if you can spare it, before you head through beautiful Buffalo and over to the US side of Niagara Falls.
From there, you'll drive across the border to the Canadian side of the Falls before driving up to Toronto to experience all this awesome city has to offer!
Pro tip: this may be a road trip, but take your passport with you for border crossings!
Road Trip 10: Eastern Seaboard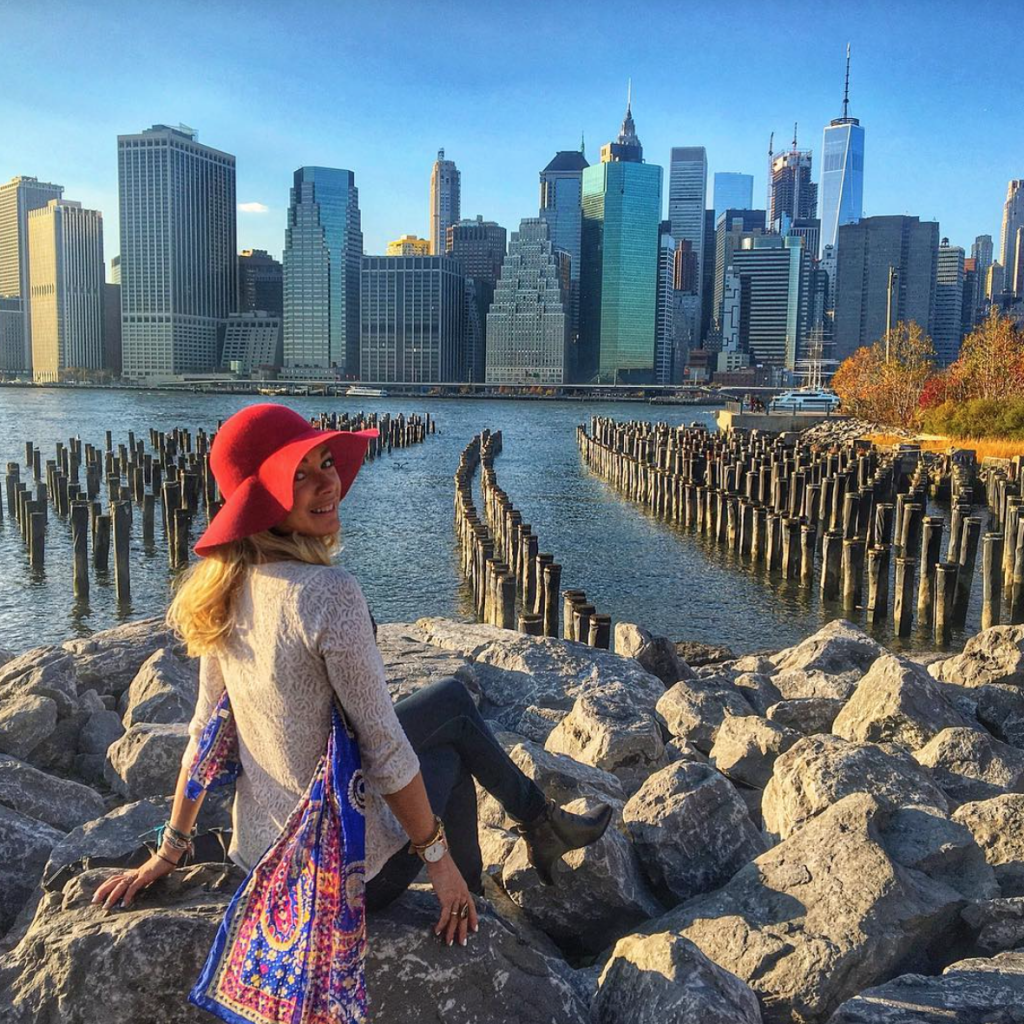 If you didn't love the East Coast already, this trip will make you never want to leave it.
Give yourself around 10 days to travel from Boston to New York City to Philadelphia to Washington, phew!
You'll get to experience a whole lot of history, politics, fashion, food, university towns and stunning scenery.
Pro tip: if you're not in the mood for driving, take this trip via the train instead. It's better for the environment, super relaxing and you'll see even more amazing scenery than you would while driving. Plus, you can channel your inner Serena van der Woodsen at New York City's Grand Central Station (cute!)
Road Trip 11: Seattle To Portland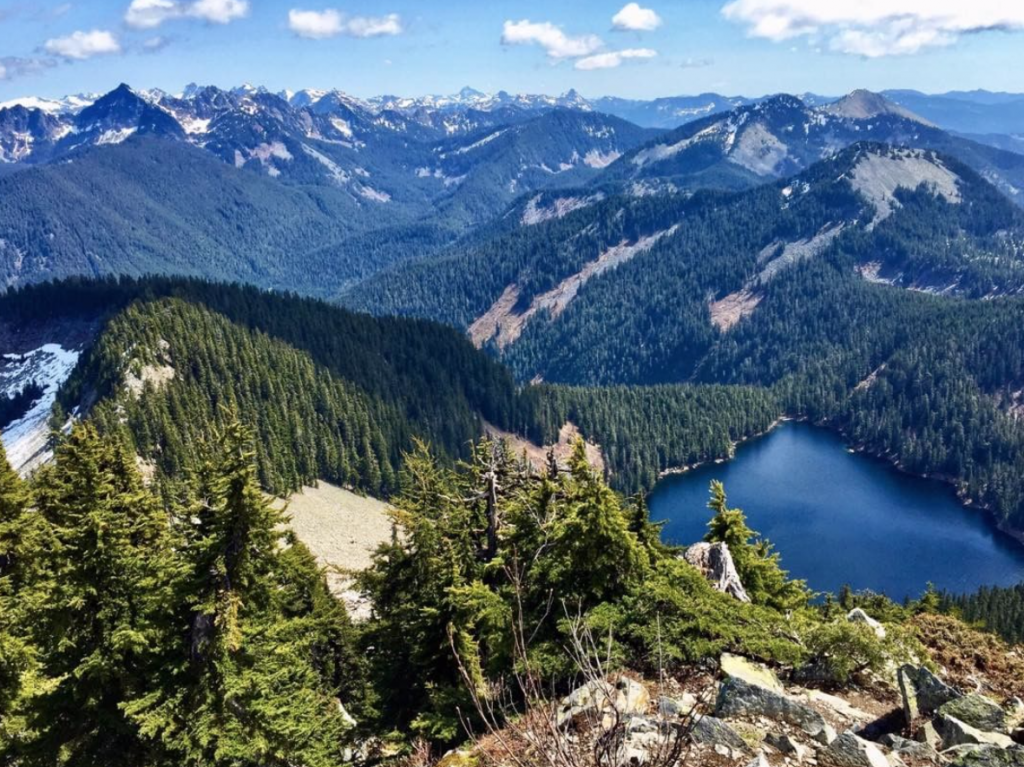 The Pacific Northwest city trip!
If you've got a few days, we recommend you take this trip via the I-90, aka the scenic route.
Starting off in Seattle, you'll drive through the beautiful Snoqualmie Pass and the gorgeous towns of Ellensburg and Yakima. You'll then cross the Columbia River and head into Mount Hood National Forest. Be prepared for some stunning hikes here! From there you'll head to Portland for some epic and super hipster experiences.
Alternatively, if you're wanting to take this trip as a weekend getaway take the I-5 S straight from Seattle to Portland. There'll be a few cool stops along the way on this 3 hour drive, and you'll have some time to explore Seattle and Portland either side of your trip.
Road Trip 12: East Coast To West Coast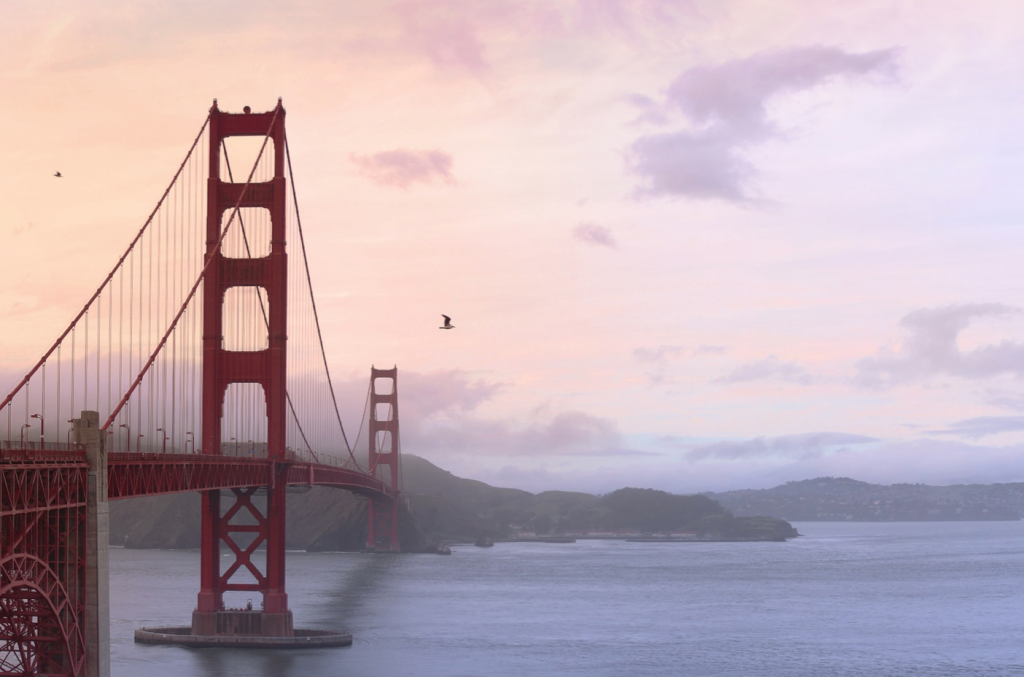 For those of you who are in it for the long haul – you'll want to set aside at least a month for this great American road trip!
Staring in New York City, had down the East Coast, drive along the South Coast before making your way up to the West Coast, ending the trip in San Francisco.
There'll be so many amazing stops and places to explore along the way! Some highlights include Philly, Williamsburg, Cape Hatteras, Charleston, New Orleans, San Antonio, Austin, Santa Fe, The Grand Canyon, Vegas, Death Valley, Yosemite and if you're up for it, Napa Valley post San Francisco!
Don't even get us started on the highlights of each of these destinations – you'll be here all night (in a good way of course)!
Road Trip 13: Blue Ridge Parkway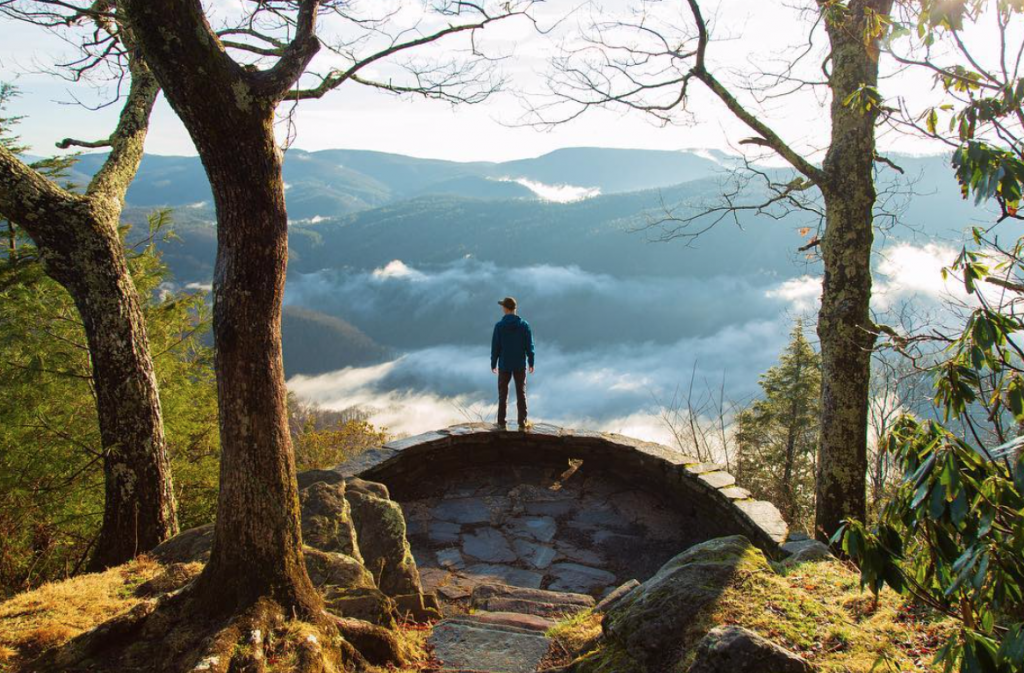 This is considered to be one of the most scenic drives on the East Coast of the USA. Mainly because two national parks are connected by the 469 mile long Blue Ridge Parkway.
That's right, you'll drive through Shenandoah National Park in Virginia and Great Smoky Mountains National Park.
Fun fact: the Blue Ridge Parkway is the most visited road controlled by the US National Parks System!
Road Trip 14: The Great Northern Expedition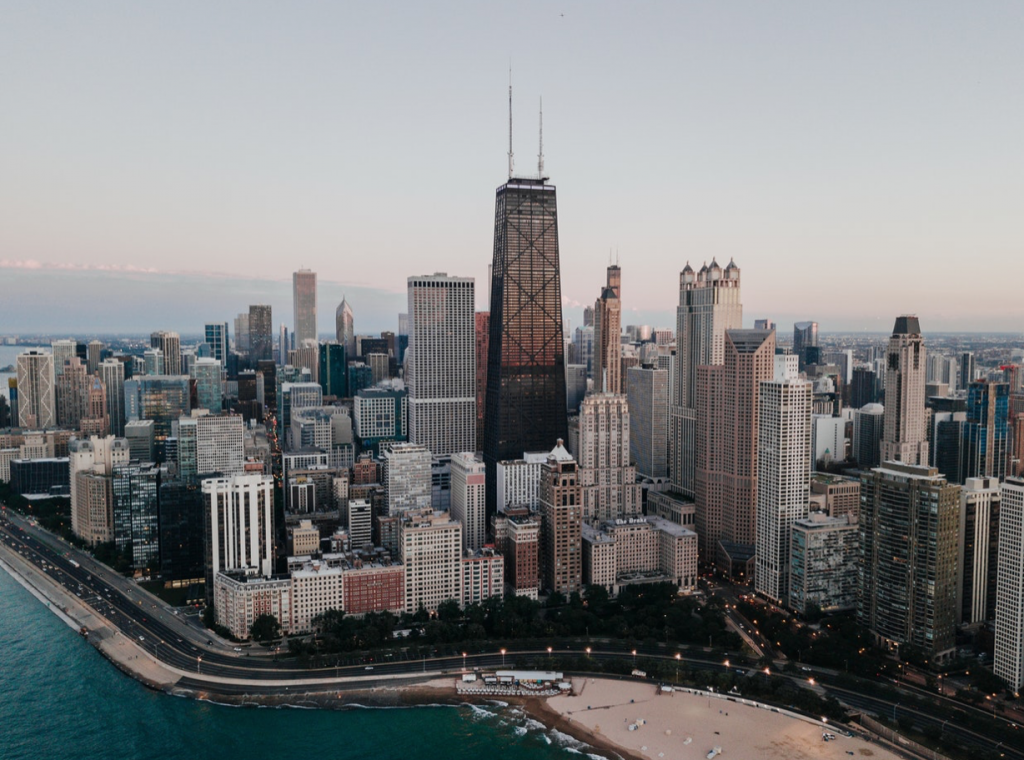 Like the East to West Coast Trip, but covering the top part of the country!
This trip will take around 3 weeks (or longer if you'd like). Starting off in New York City (where so many great adventures begin), you'll make your way across the north and end your road trip in the San Juan Islands just out of Seattle. 
You'll be blown away with all the amazing places to see and explore. Highlights include Pittsburg, Chicago (where you will literally be blown away by the wind!), Madison, Minneapolis, Badlands National Park, Yellowstone National Park and of course, Seattle.
Road Trip 15: San Juan Skyway Scenic Byway, Colorado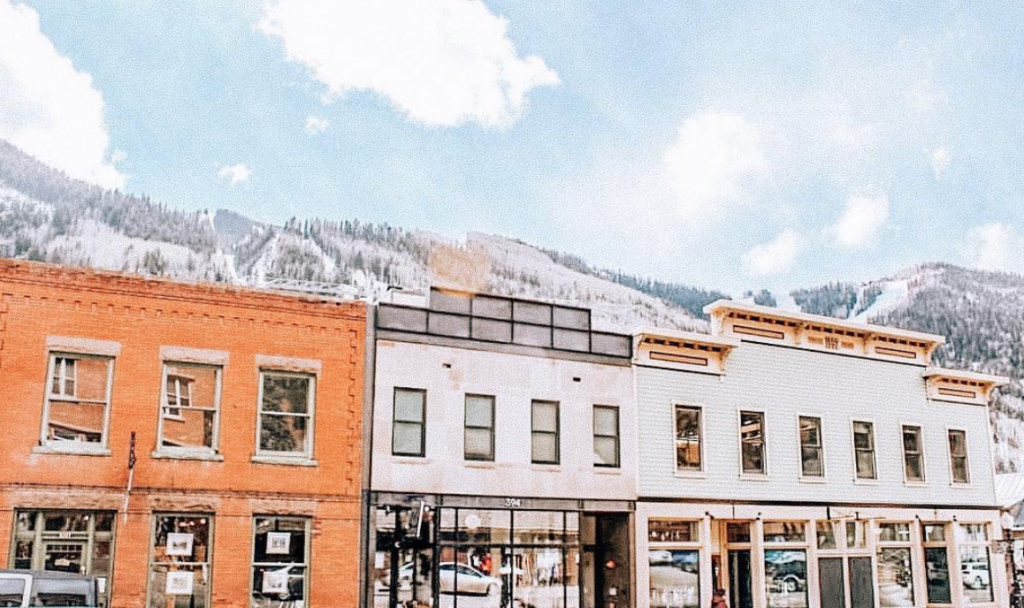 Often described as the 'All American Road', this 233 mile loop multi-highway cuts through some of the most spectacular and mountainous terrain in North America.
You'll drive through/visit some historic mining towns like Durango, Silverton and Telluride as well as a ton of (well-preserved) ghost towns.
This road also passes the entrance to Mesa Verde National Park, where you can visit ancient Pueblo cliff dwellings on a ranger-guided tour.
Fun fact: the San Juan Skyway Scenic Byway is also referred to as the 'Million Dollar Highway' because of its million dollar views!
So you're probably getting ready to hit the road to experience one of these epic USA road trips as we speak, right?! Before you head off, don't forget to comment below with which of these epic road trips you've already done, and which one you'll be doing next!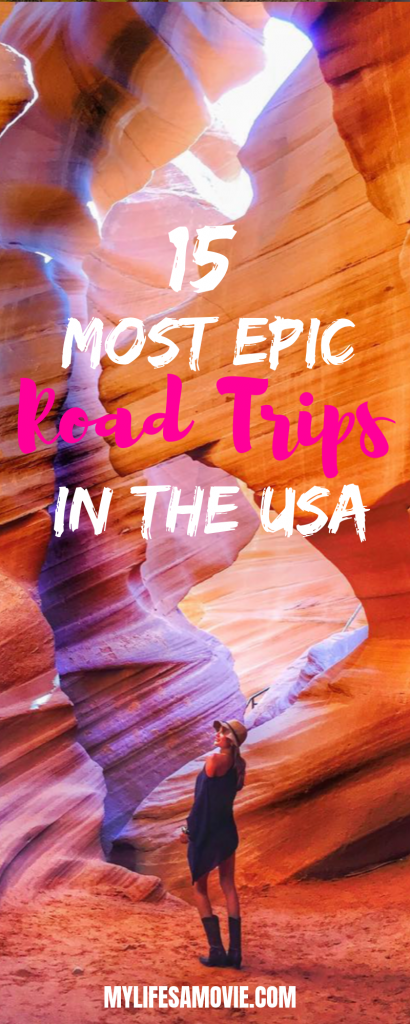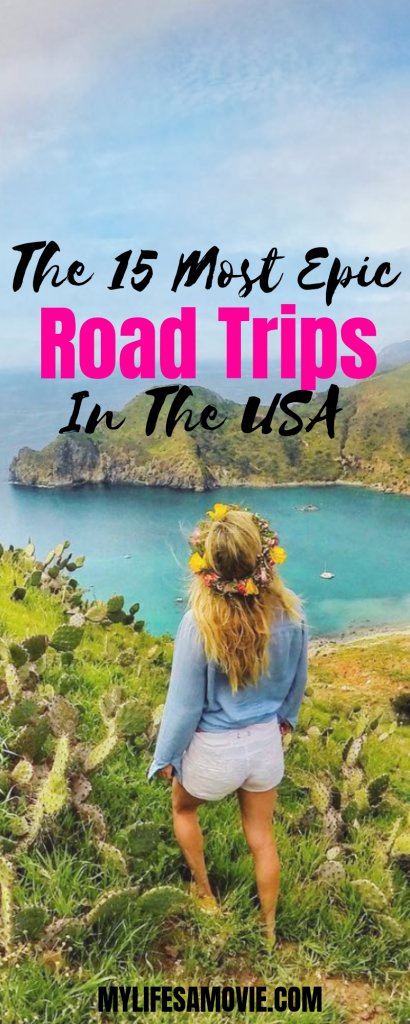 [ad_2]