[ad_1]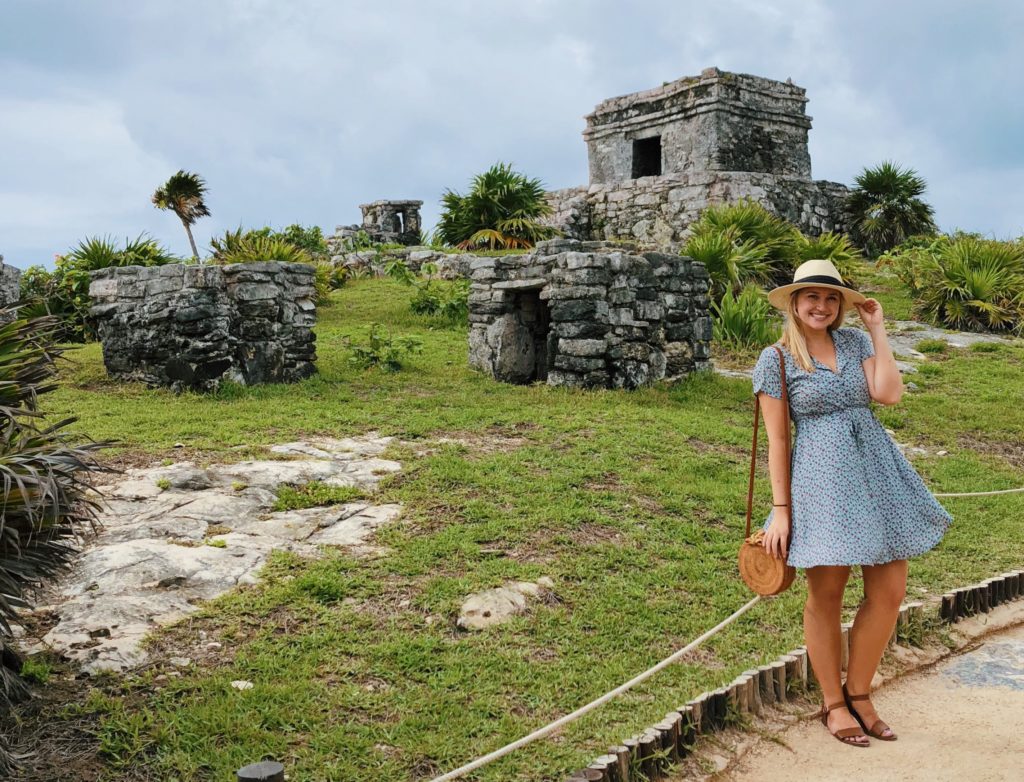 First things first: Thoughts on the new site design?!? I'll be coming up on my four-year blogiversary in February, and pretty much hadn't touched my theme or layout since the day I started blogging. So, I felt it was high time for a modern makeover!
Looking back, I'm not even really sure what compelled me to go with a pink and teal theme four year ago…I'm not much of a "pink person," so this new minimalist design definitely feels more "me." My sister designed the logo, which I'm in LOVE with!
(If you've already forgotten what the old site looked like, here's a screenshot!)
Anywho – when I first started writing these "year in review" posts, it was out of pure obligation. All of the other bloggers I followed were writing year-end recaps and summaries, so I felt the need to hop aboard the bandwagon.
Now, they're among my favorite types of posts to write…and to re-read at the end of each year. Here's a little snippet of what I wrote in my post from last year:
2017 was the year I got married. It was the year I began working remotely full-time as a freelance writer. It was the year I packed up and moved almost 2,000 miles across the country with my husband (!!!!) to the California Bay Area. It was the year we added a new member to our family (no, not a baby…our Cockapoo puppy, Cooper!).
I mean, wow! Poor 2018, having to follow up a year like that. And it's no lie that 2017 was hands-down the best year of my life…but you know, 2018 did its darnedest to keep up.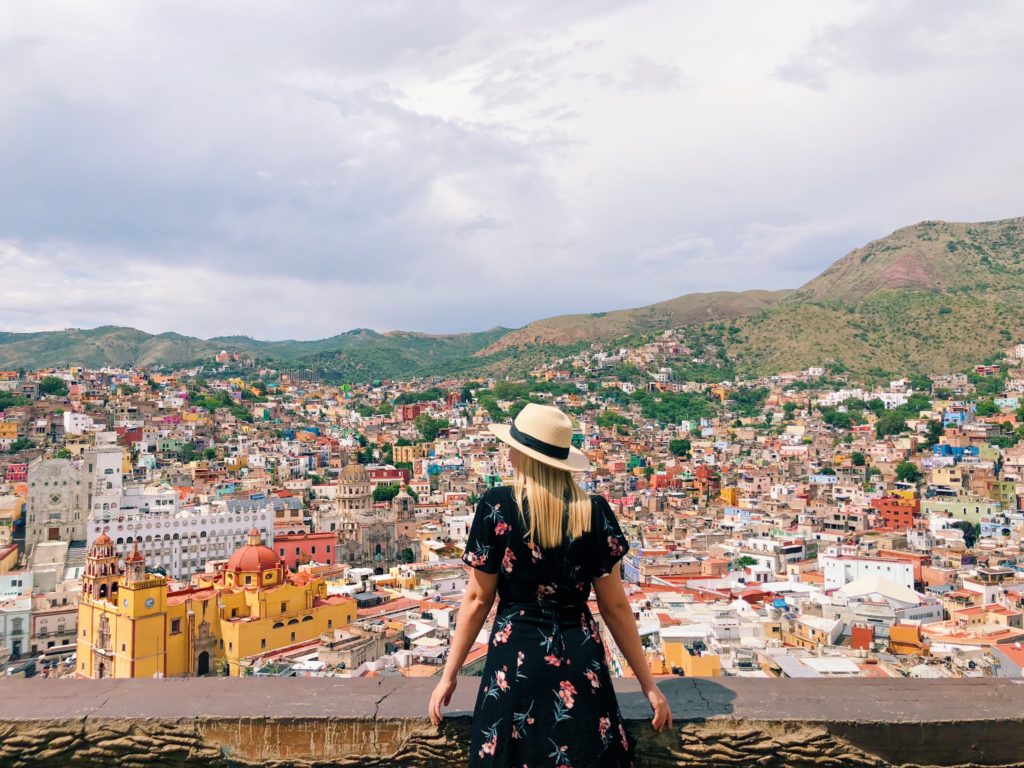 2018 was the year Derek and I really settled into our new life here in California. We formed new friendships and strengthened existing ones, we dove headfirst into our careers, and we worked on our marriage. We also moved into our first house; a rental, but still…there's a yard!
It may not have been as exciting, and well, tumultuous as 2017, but there was something special about putting down semi-permanent roots and staying put for a bit.
Not to say that I didn't do my fair share of travel, too!
I spent 67 days traveling in 2018, plus one "staycation" in San Jose and several day trips around the Bay Area, to places like San Francisco and Half Moon Bay.
My busiest month of travel was March, when I spent 14 days away from home.
My quietest month was July; I didn't travel anywhere at all!
My longest trip was my 10-day solo trip to central Mexico. Most of my trips were either around 2-3 days or 5-7 days!
As one of my New Year's Resolutions for 2018, I also set a goal to visit a new destination within California every month. In the end, I came up short – I visited 8 new destinations in California, rather than my goal of 12.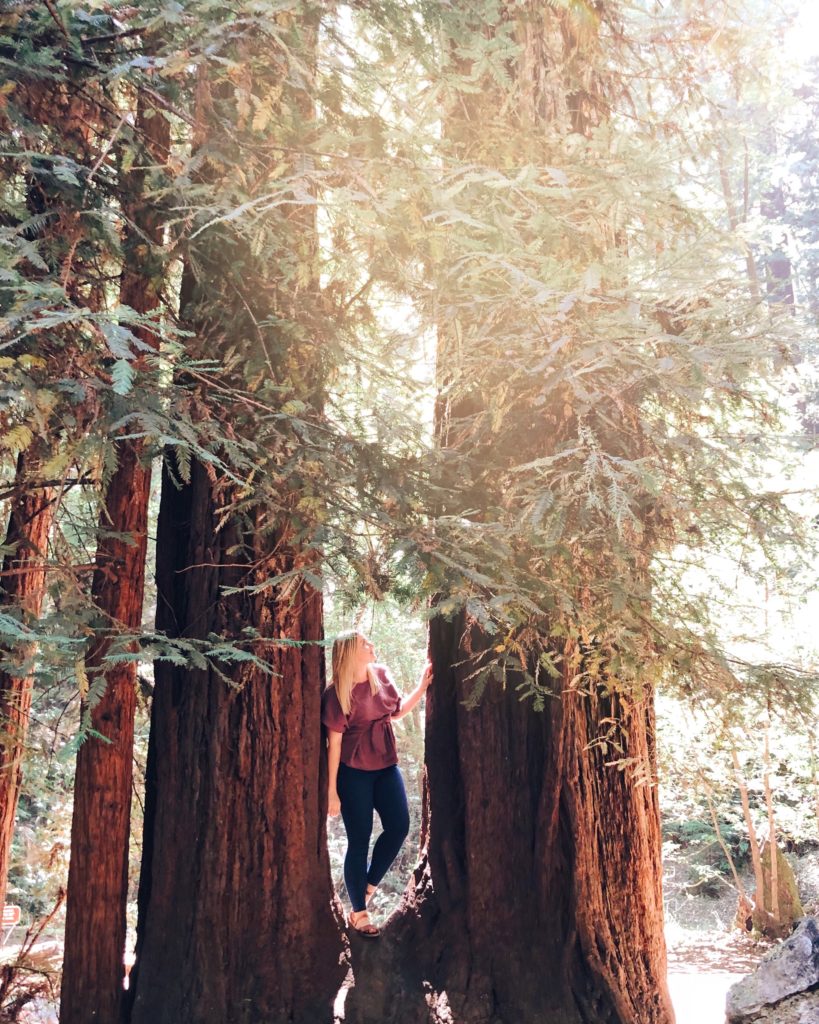 They were: Oakland, Healdsburg, Sebastopol, Bodega Bay, Livermore, Big Sur, San Luis Obispo, & Los Angeles.
But considering all of the other travel I did, I feel very happy with the destinations in California I did manage to visit. Speaking of, below are my tippy-top travel highlights from 2018:
Soaking in the Culture in Oakland
My very first trip of 2018 was to nearby Oakland, the other "City by the Bay" (the first one is San Francisco, in case you didn't know!)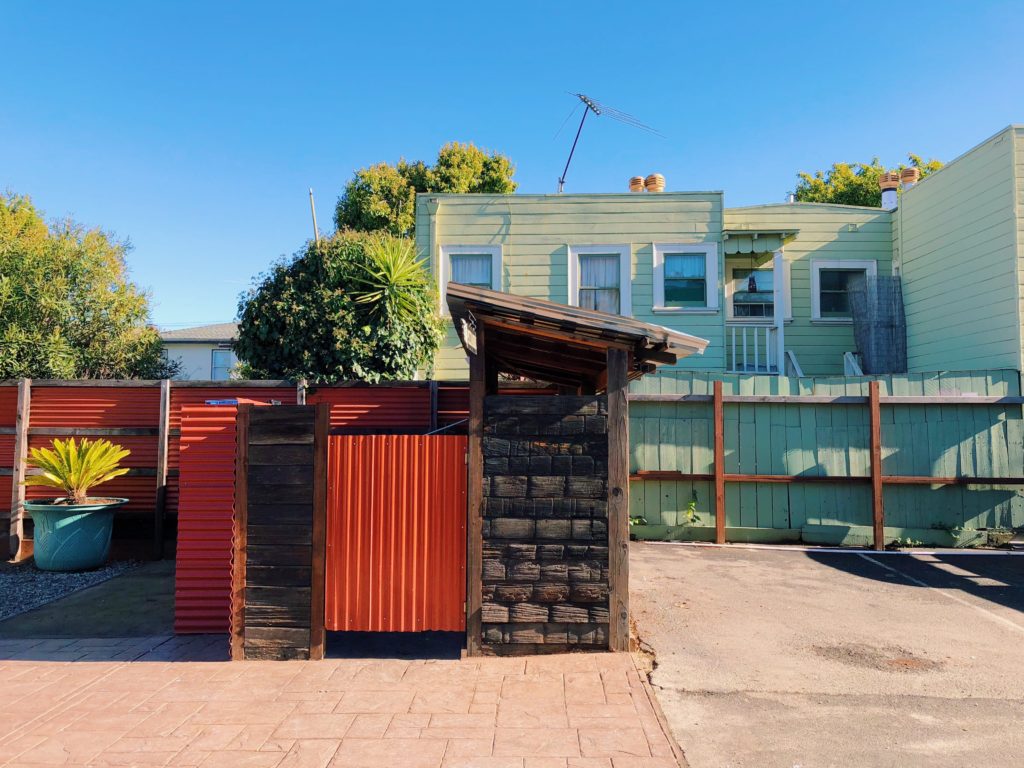 During the late 1980s and early 1990s, Oakland was considered to be one of the most dangerous cities in the United States.
But today, it's a vibrant and thriving destination known for its hip cafes, trendy boutiques, global cuisine, breweries, art galleries, and colorful street murals.
The buffalo chicken mac n' cheese at Homeroom was definitely a highlight, as was day-drinking by the water in Jack London Square.
Read More:
Discovering Oakland: The Other City By the Bay
A Pup-Friendly Getaway to Sonoma
Since adding Cooper to our little family in October of last year, Derek and I have been on the hunt for dog-friendly destinations around California.
One of the best finds so far? You guessed it – Sonoma Wine Country.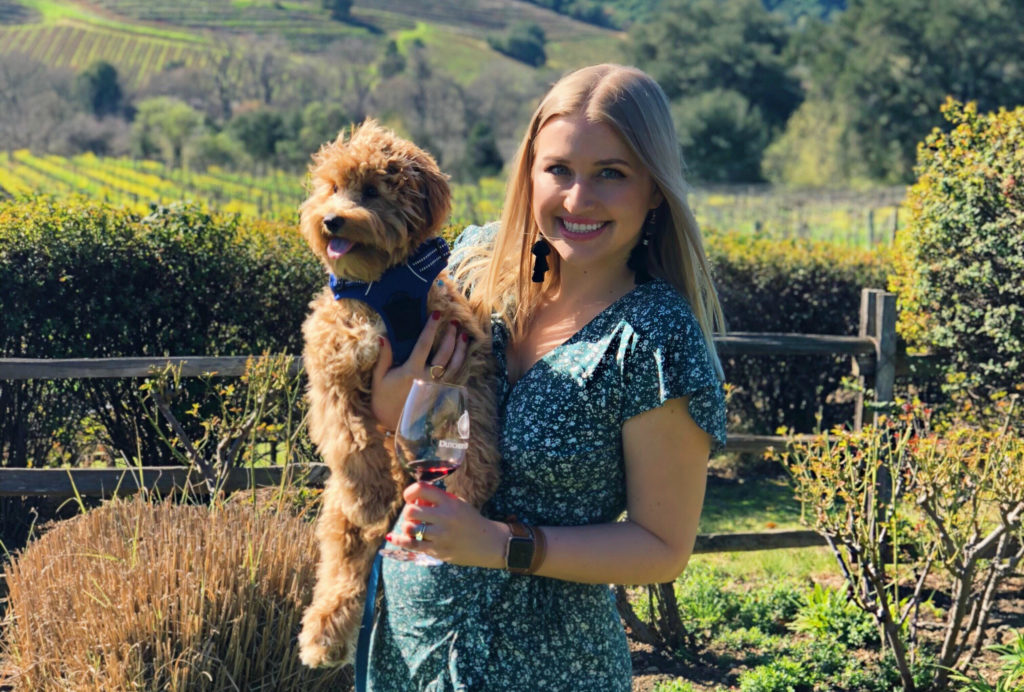 We planned a weekend getaway to Dry Creek Valley, known for its laid-back vibes and many family-owned vineyards…perfect for bringing along an energetic 6-month old puppy!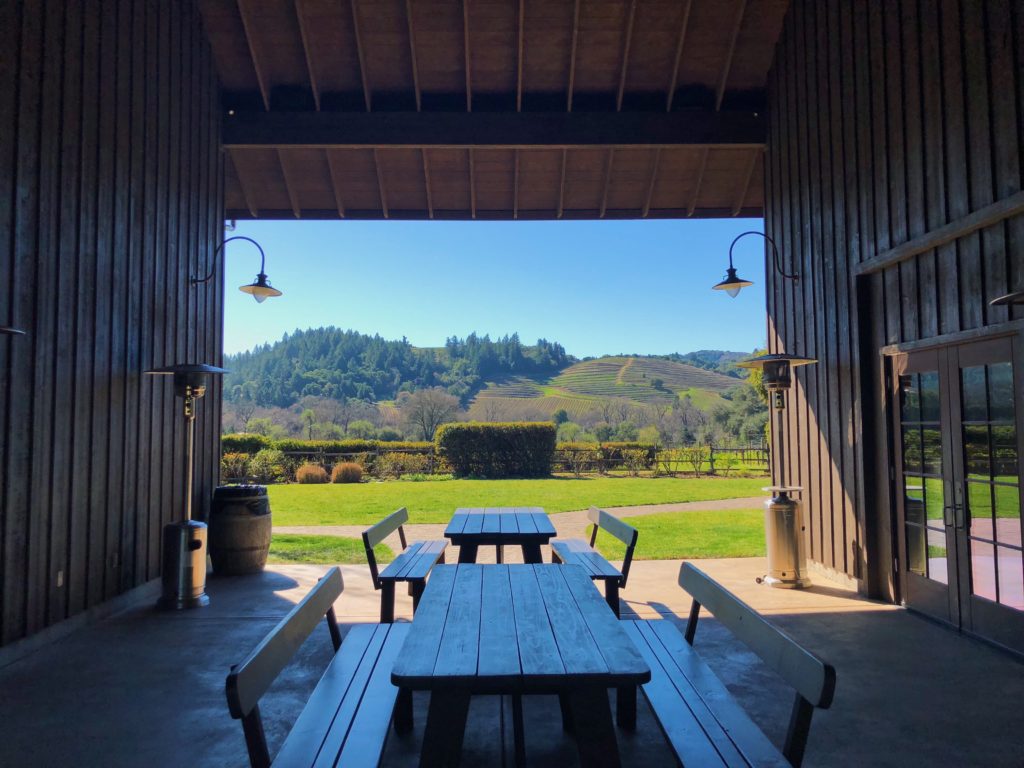 During this trip, we visited hands-down some of my favorite wineries in California. Every single one we visited had amazing wine and even more amazing views…or was it the other way around? We even signed up for a wine club membership!
Read More:
Dog-Friendly Guide to Sonoma County, CA
Exploring Hawaii's "Garden Island"
There's just something about lush, overgrown landscapes and lost in time, blink-and-you'll-miss-them towns that make me weak in the knees…and I'm not sure any destination better encapsulates this description than Kauai.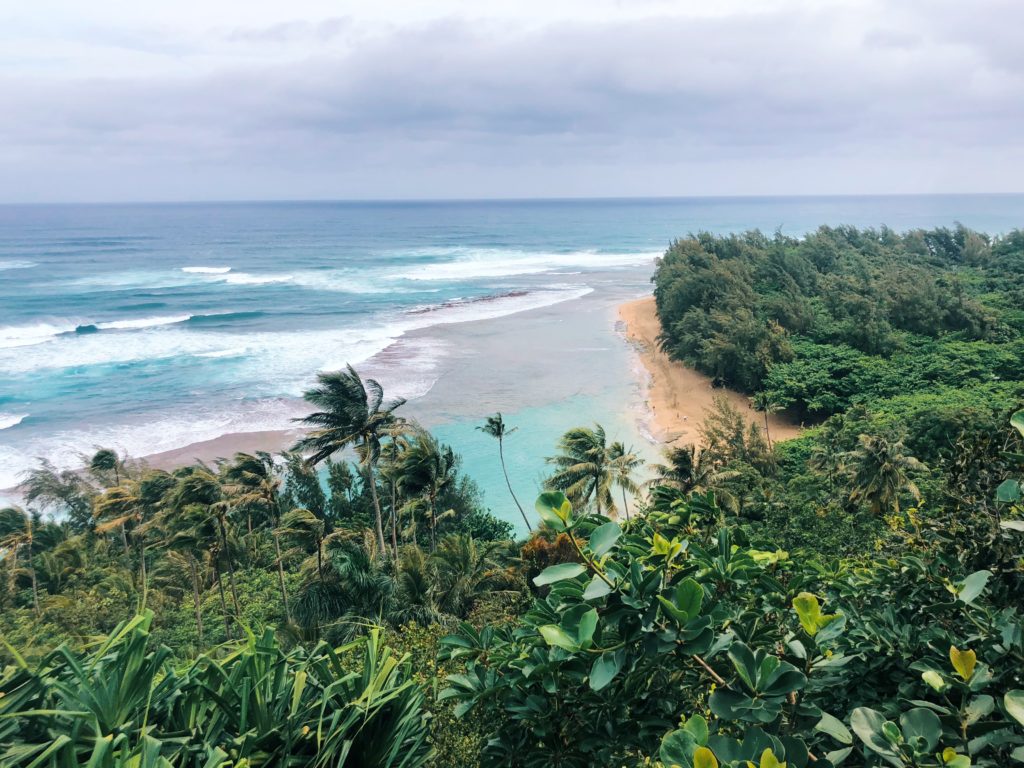 This lush island is Hawaii as you imagined it 50 years ago: nothing but dense jungle, rugged peaks, secret surf spots, and oldschool towns with tight-knit communities.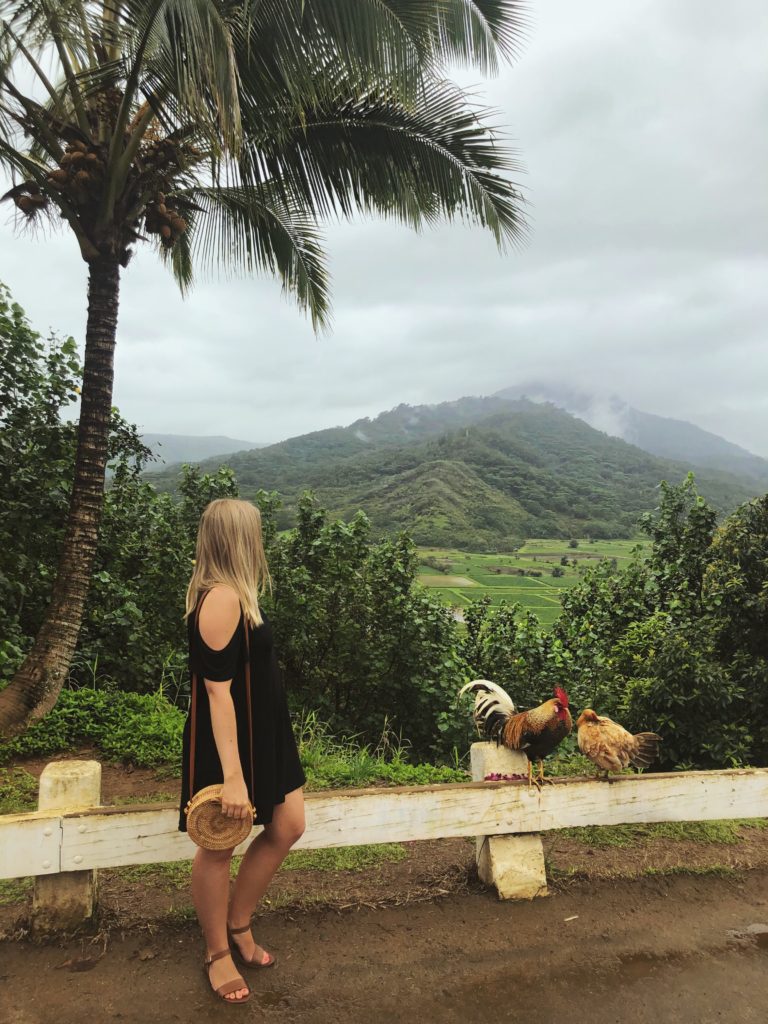 We decided to base ourselves on Kauai's North Shore, near the charming little historic town of Hanalei. Despite getting unlucky with Kauai's infamous rains, our time there couldn't have been any more enchanting.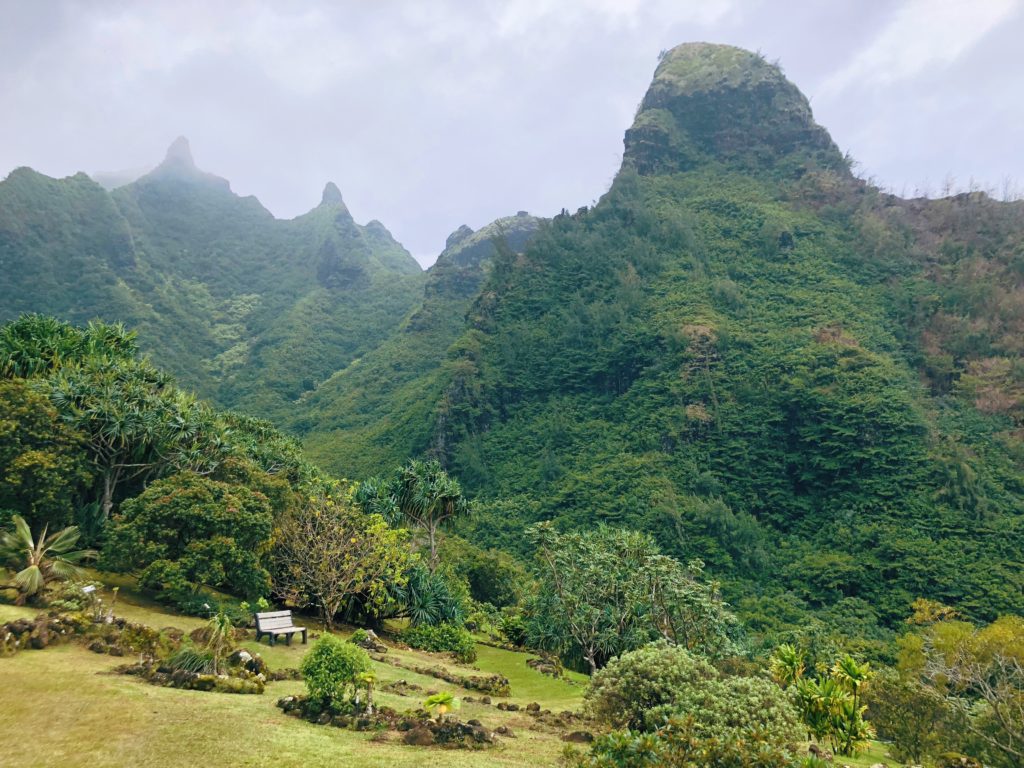 We hiked, we swam, we ate (a lot!), we swooned at sunsets and waterfalls and valleys and cliffs…and I savored every perfect moment of it. Kauai spoke right to my soul, and I still find myself listening for it.
Read More:
Enchanted by Kauai: Hawaii's Garden Island
Aloha, Paradise: Our Stay at Hanalei Bay Resort
Kauai Food Guide: Where to Eat Around Hanalei & The North Shore
Kickin' Back in Trendy Tulum
Maya ruins perched above the Caribbean Sea; crystal clear cenotes beckoning for you to dive on in; airy beach bars with thatched roofs and wooden swings; roadside stands serving up matcha and smoothie bowls; gorgeous eco-friendly resorts by the sea; retro-inspired mezcal bars in the jungle…
Welcome to Tulum!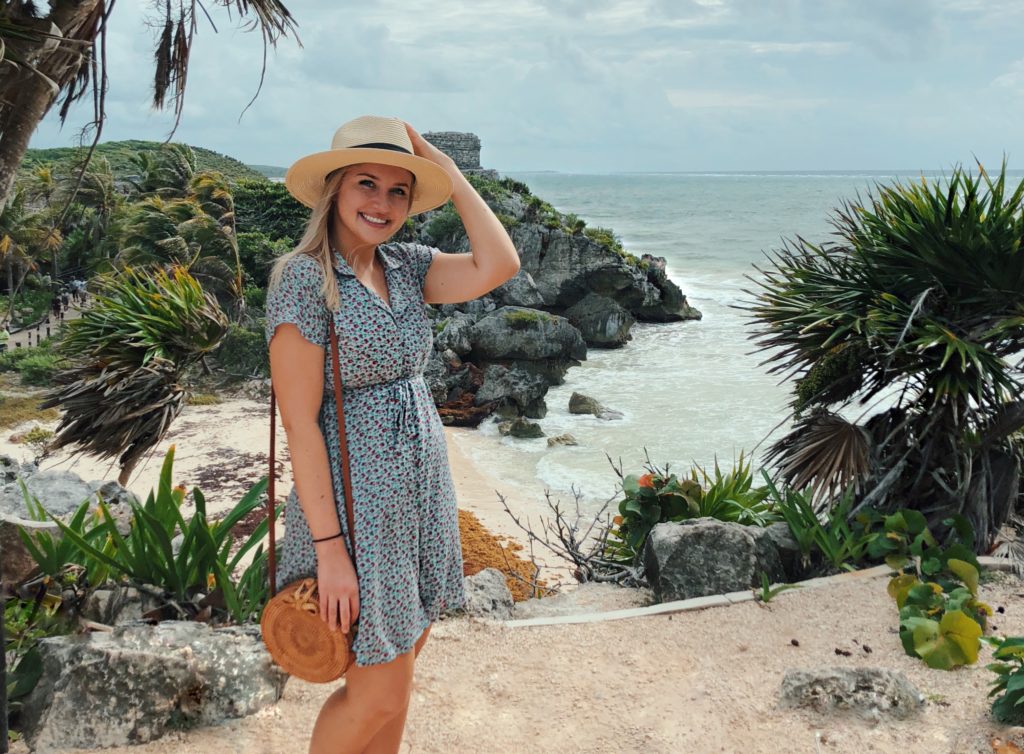 There were a couple things I didn't love about Tulum (in one of my posts, I actually referred to its as a "beachy, boho, eco-chic version of Dubai or Disneyland"…ouch). But ultimately, the fascinating Maya ruins, otherworldly cenotes, boho cafes, and lively mezcal bars were enough to secure Tulum's spot as a "top travel experience" for me.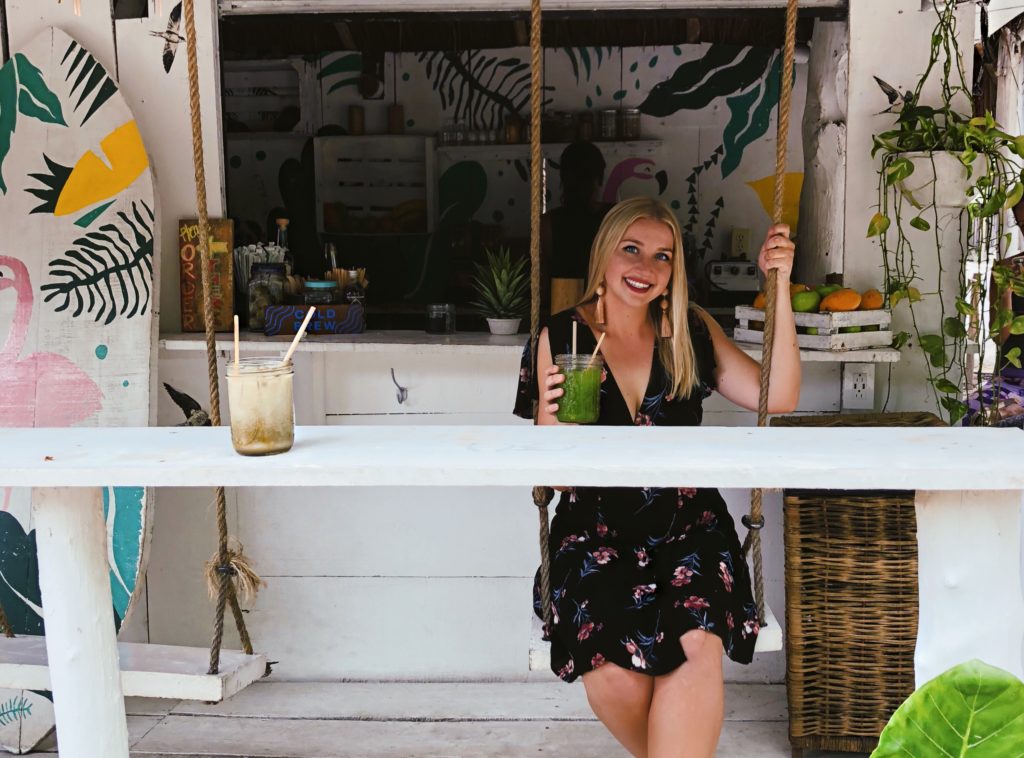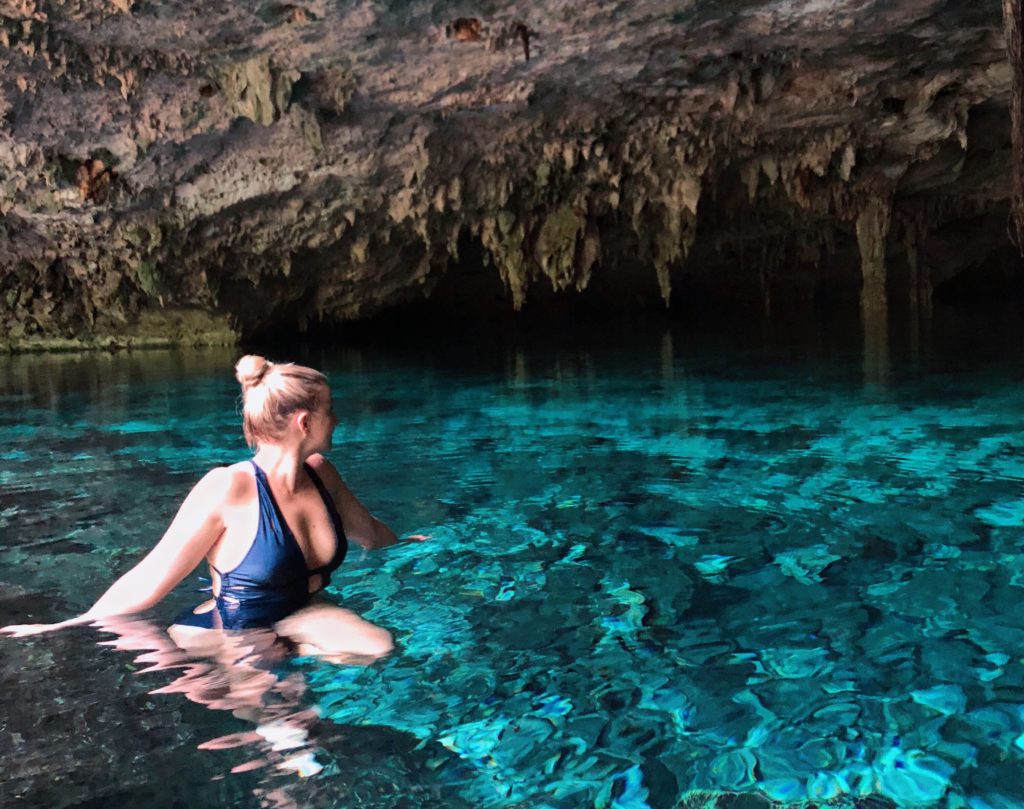 In fact, one of my all-time favorite memories of 2018 was swimming in Dos Ojos cenote with one of my best friends, and not another soul around. The earthy, damp smell; the chill of the crystal clear water on my skin; and the stalactites dangling on the cave wall overhead…it was utterly surreal!
Read More:
Tulum Travel Guide: What to Know Before You Go
The Foodie's Guide to Tulum, Mexico
Sipping Tequila…in Tequila!
Truth be told, tequila is far from my favorite libation. But you know what they say: When in Rome…er, when in Tequila?!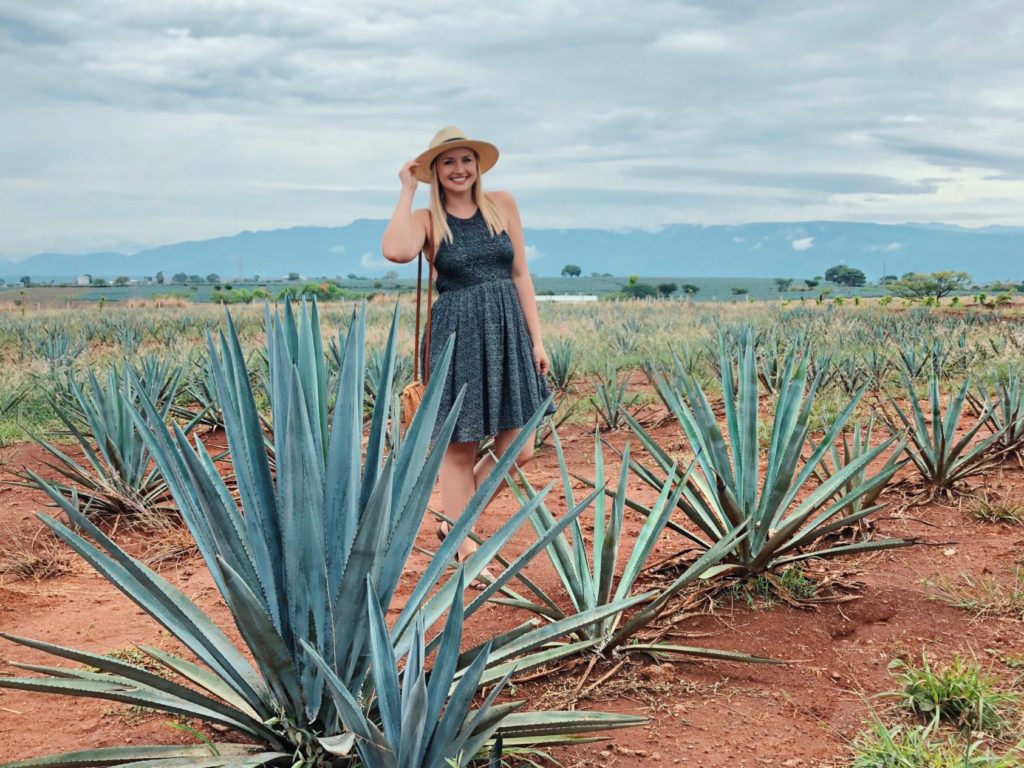 I booked a group tour to Tequila directly with my hostel in Guadalajara, and it was an absolute blast. We sampled 8 (!!!!) varieties of tequila, we danced to a mariachi band, we saw the gorgeous blue agave fields, and we all passed out on the bus ride back to Guadalajara at the end of the day. Perfection!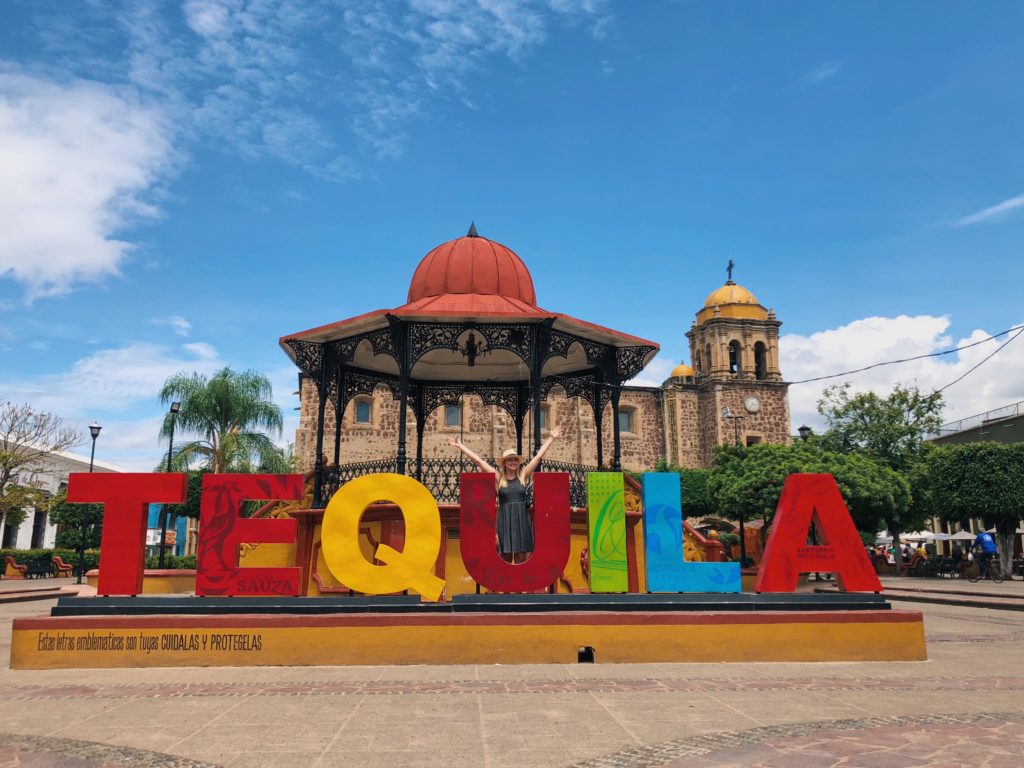 There's not a whole lot else going on in Tequila, but it's extremely picturesque, colorful, and nice for leisurely strolling and exploring.
Read More:
Day Trip to Tequila: A Tasting Among Mexico's Blue Agave Fields
Mexico's Colorful & Enchanting Colonial Heartland
I've visited many beautiful and fascinating regions throughout my travels, but I'm not sure any quite compare to Mexico's enchanting colonial heartland. It's a vibrant and spirited region, with colorful colonial cities, vast landscapes, and storied histories.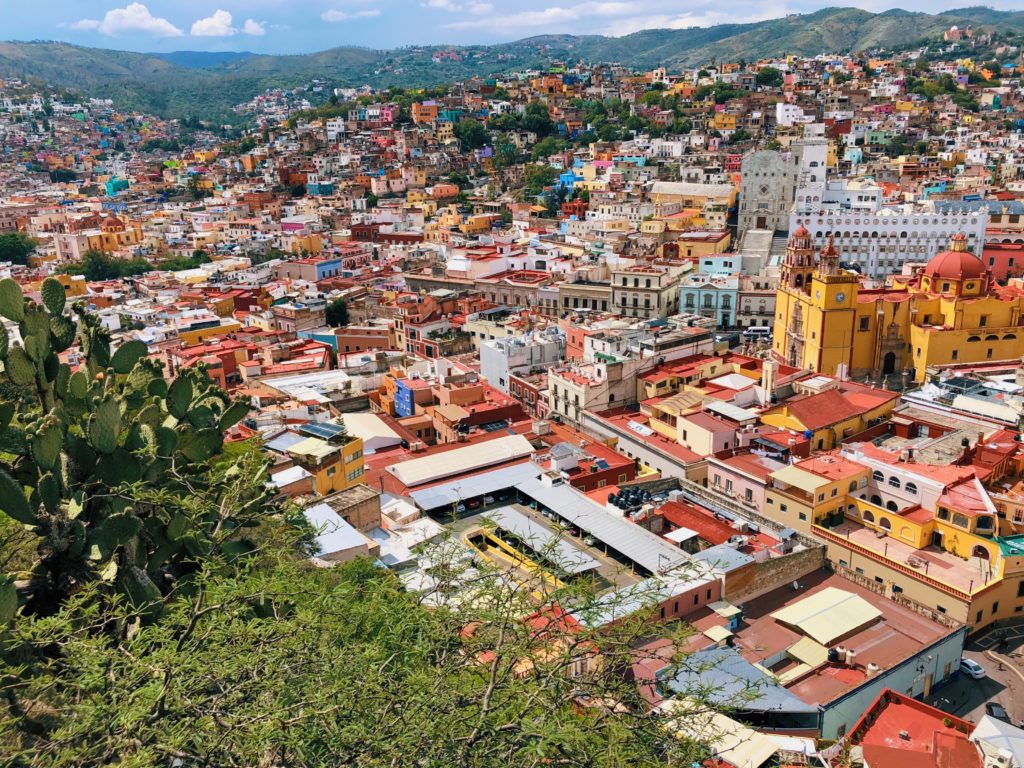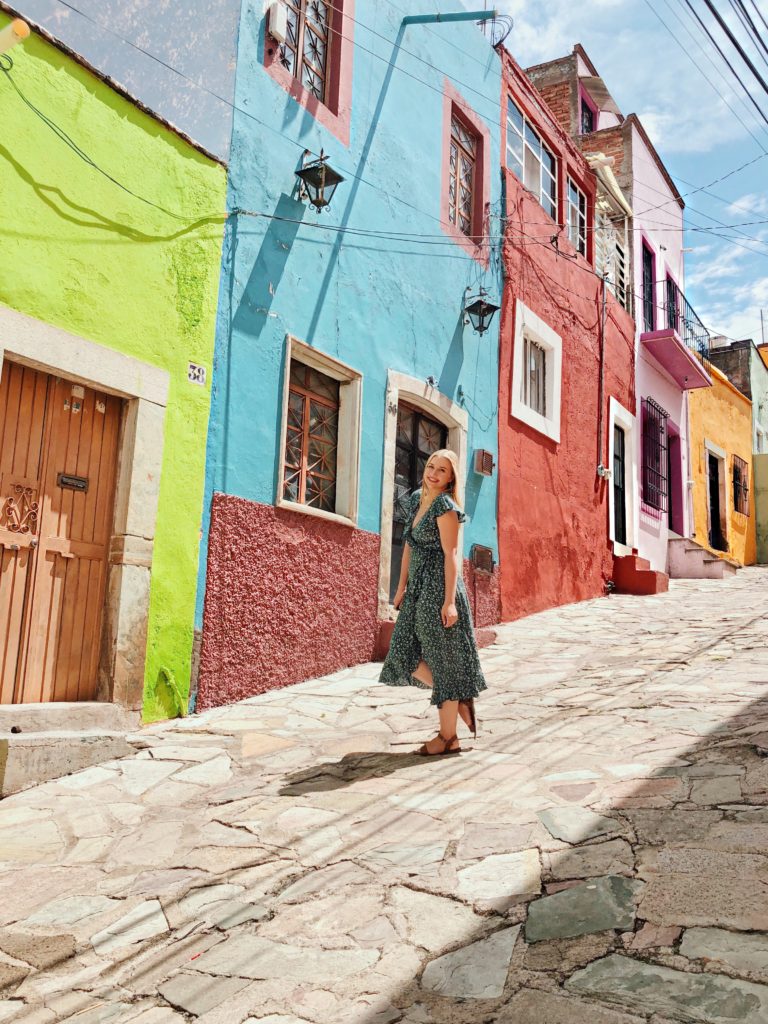 I spent my time there wandering down narrow cobblestone alleyways, gazing upon Spanish colonial architecture, sipping mezcal in dark cantinas, popping into historic museums and art galleries, and shimmying to the sound of mariachi music, which mysteriously filled the air in every part of every city.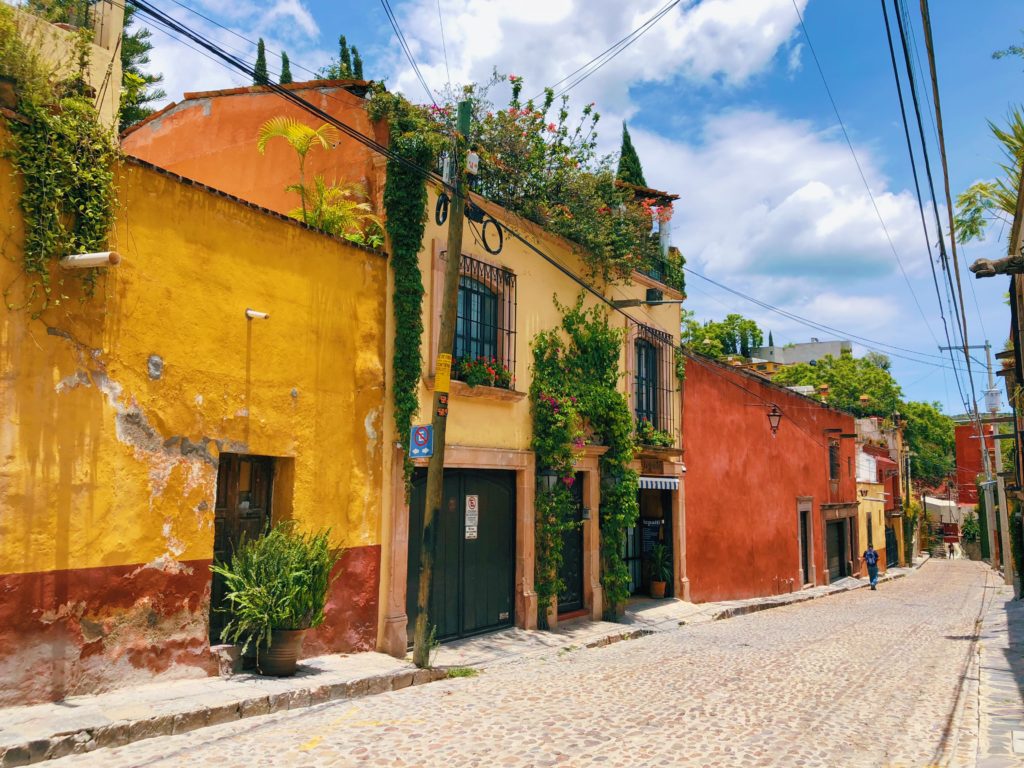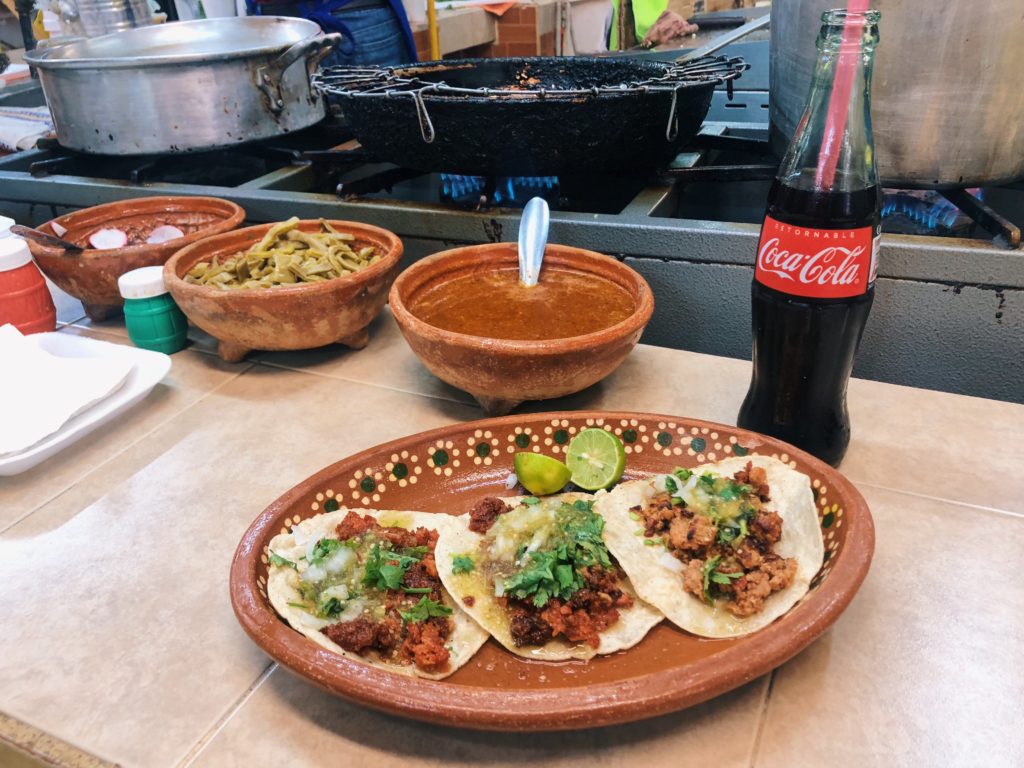 San Miguel de Allende and Guanajuato are absolutely magnificent cities, and easily two of the best I've visited in Latin America…or anywhere! This was also my only solo trip of 2018, so it holds an extra special place in my memories.
Read More:
7 Reasons to Visit Mexico's Colonial Heartland
Enchanted by San Miguel de Allende, Mexico's Prettiest City
Jewels of San Miguel: Staying in a Charming Hillside Casita
Gorgeous Guanajuato: Discovering the Soul of Mexico's Colonial Heartland
Staying in a Cozy Bakery B&B in Guanajuato
Going Off-the-Grid in Big Sur
Big Sur is someplace I had dreamed of visiting for a loooong time. The name alone conjures up images of 1970s-style road trips, with a Volkswagen van, winding coastal roads and wildflowers tangled up in unruly blonde hair.
…We may have been missing the van, but the rest of my vision wasn't too far off from reality!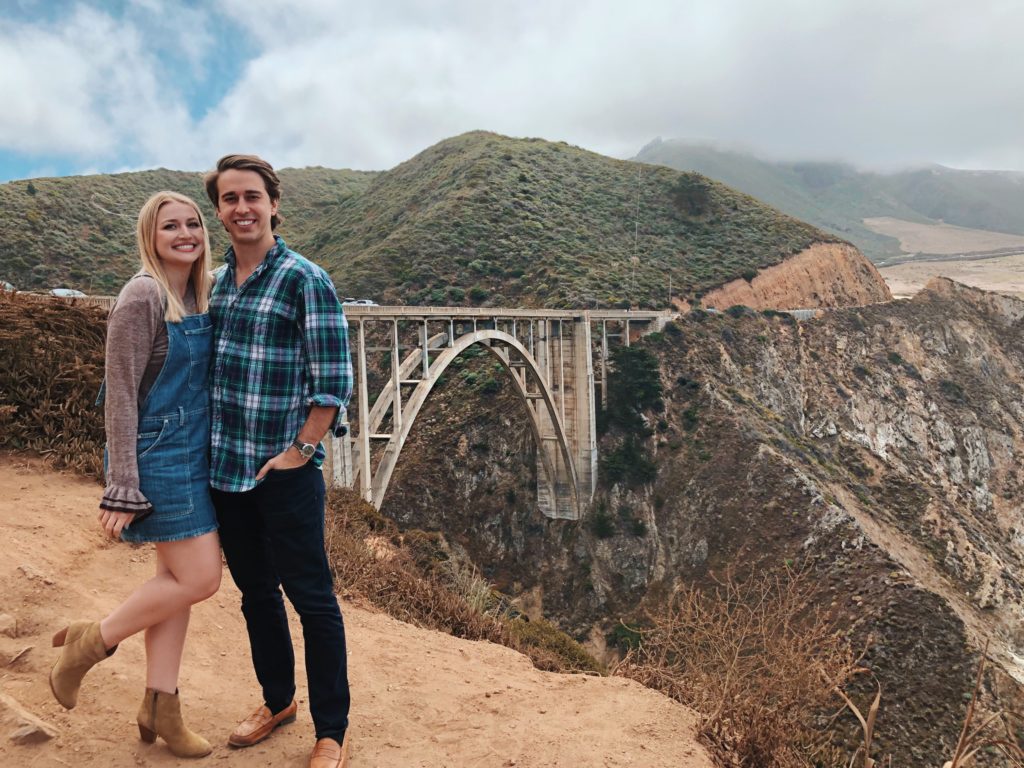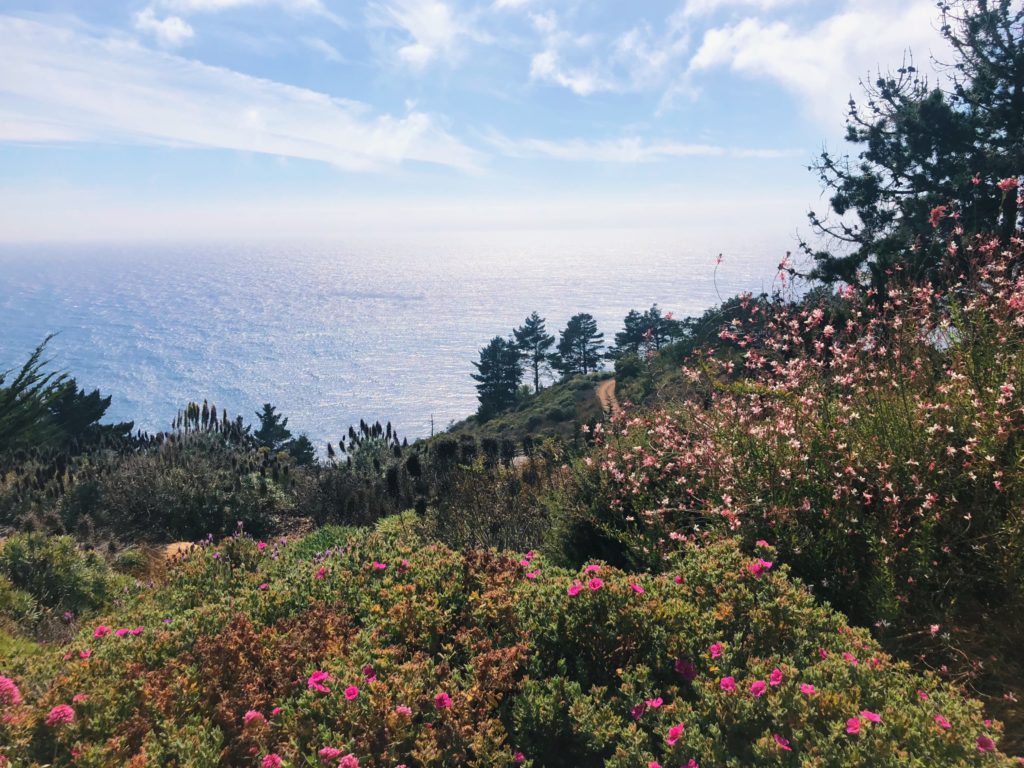 To say that Big Sur is unlike any place I've ever been before is both a cliche and an understatement. It's enchanting, woodsy, rustic, retro, and nostalgic all at once. Our road trip through Big Sur took us through redwood forests, down dramatic coastal roads, and alongside foggy bluffs.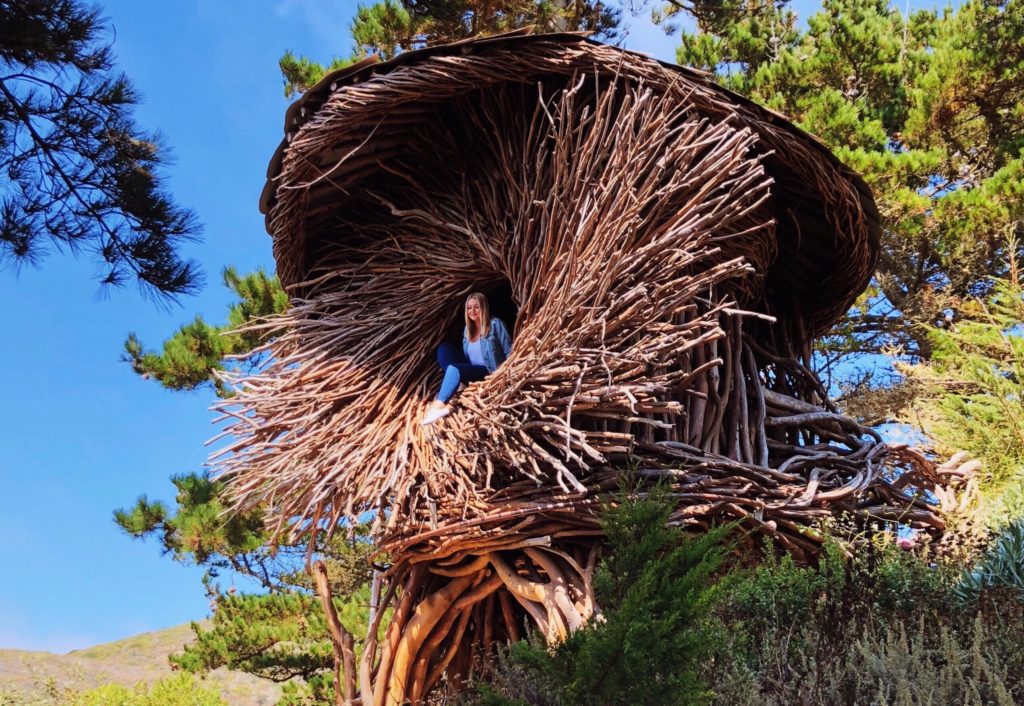 We hiked, we glamped (in a nest-like "twig hut," no less), we drank wine by a roaring fireplace, and we marveled at the splendor and beauty of the California coast. It was glorious!
Read More:
The Ultimate Big Sur Travel Guide & 2 Day Itinerary
If You're a Bird, I'm a Bird! "Glamping" in the Twig Hut at Treebones Big Sur
Autumn in Spain
I adore traveling in Europe, but peak season crowds can put a damper on those dreams of cobblestone streets, cozy cafes, and romantic sights. Traveling during the shoulder season – which for Europe, typically means spring or autumn – is a fantastic compromise!
Derek and I booked a trip to Spain in October, in order to attend a friend's wedding in the seaside town of Sitges. We were also able to tack a few days in Barcelona at the beginning and end of our trip. It was my first time in Spain, and I loved every second of it!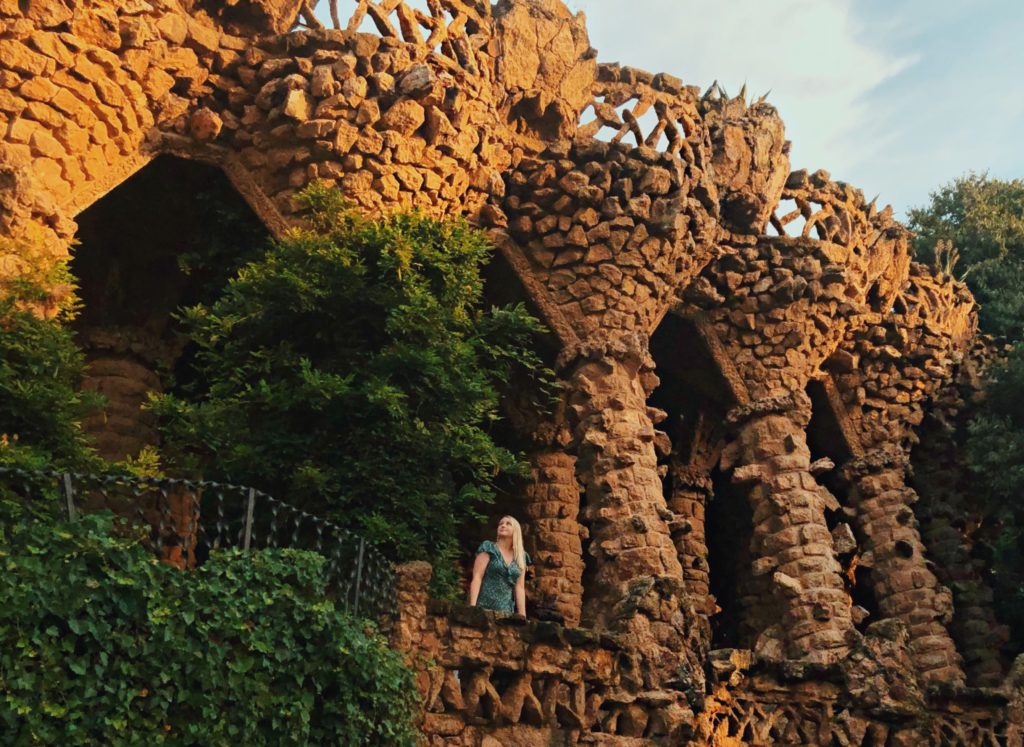 The rich paella and strong sangria, lively tapas bars, Gaudi architecture, palm-fringed beaches, Gothic cathedrals, religious artwork…it was perfection. I'm still finishing up some loose ends on my Barcelona and Sitges guides; those will be my first published posts of 2019!
Read More:
Gaudi & The Gothic Quarter: Four Blissful Days in Barcelona
FINALLY Visiting The Wizarding World of Harry Potter
As is true for many people, Harry Potter was a HUGE part of my childhood. And while I'm still awaiting that coveted admissions letter, I was fortunate enough to finally experience the next best thing this year: The Wizarding World of Harry Potter at Universal Studios Hollywood.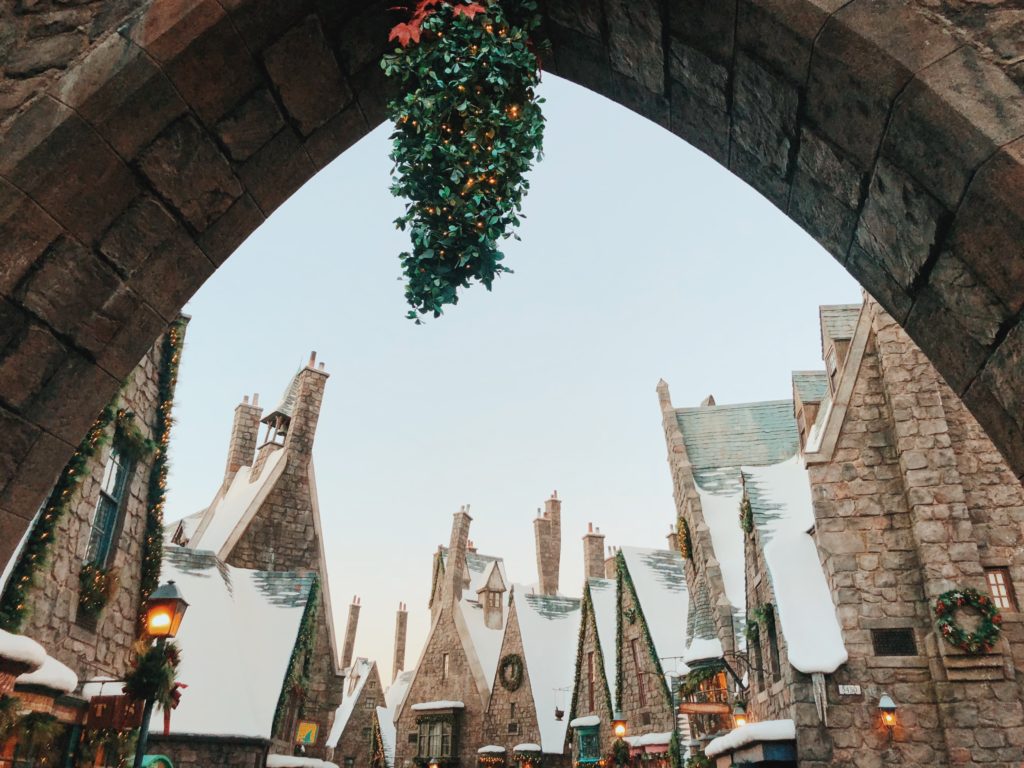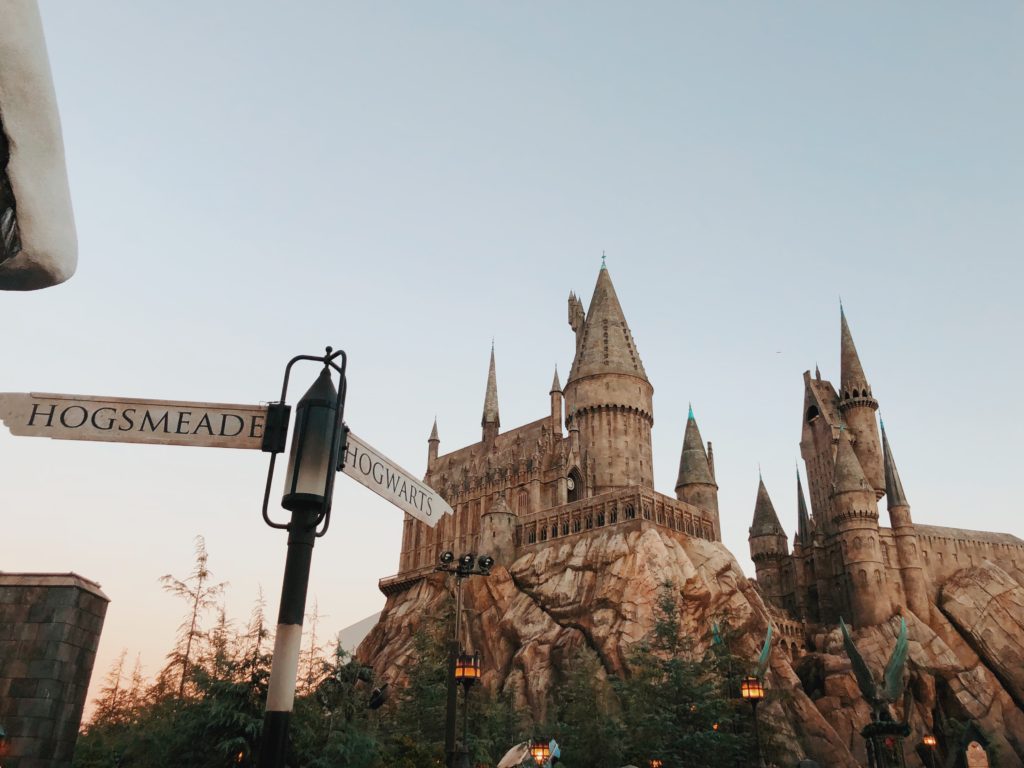 As a travel blogger, it feels a little funny to include a theme park on my list of top travel experiences. But you know what? It was freaking MAGICAL, you guys. Honestly, it was one of the most fun and memorable days of the entire year!
I walked through the streets of Hogsmeade, wand in hand; I sipped butterbeer in the Three Broomsticks; I shopped for sweets at Honeydukes; I explored the dark and mysterious halls of Hogwarts…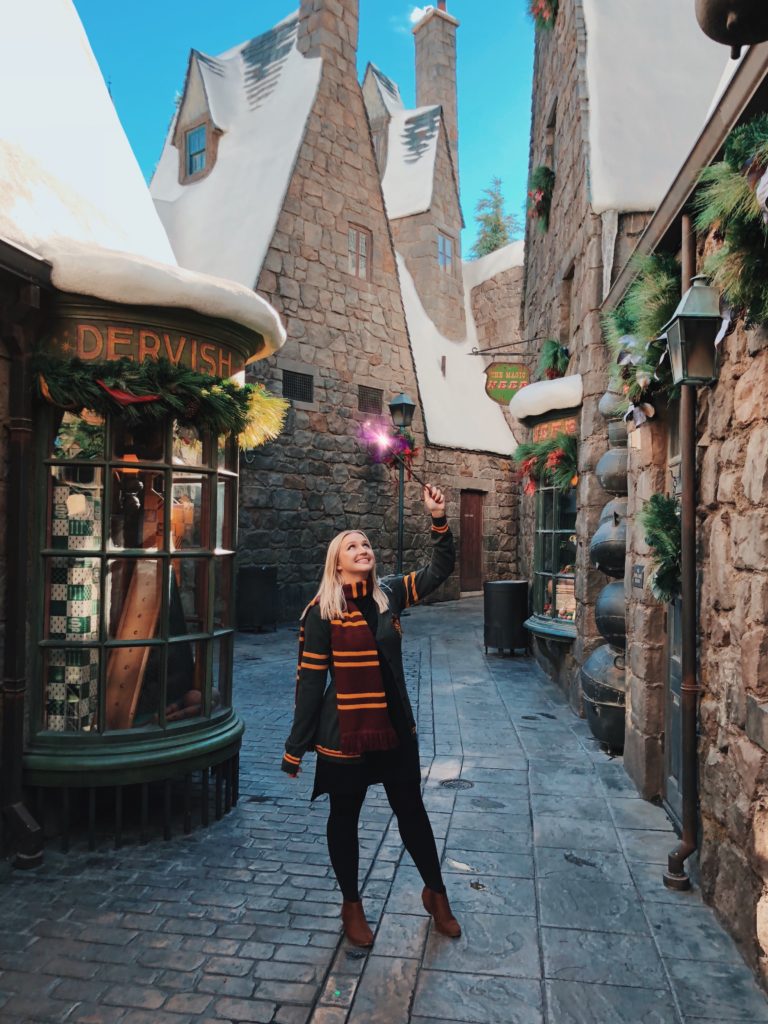 …and I adored every whimsical moment of it.
Read More:
Christmas at Hogwarts: Visiting the Wizarding World of Harry Potter in December
---
Of course, the end of the year is as much a time for looking ahead as it is for reminiscing. Which leads me to…
What's on the docket for 2019?
And guys, I have no flipping clue.
Derek and I will definitely be going somewhere exciting for our two-year anniversary in April (our honeymoon was Croatia, and our one-year was Kauai) but that's still TBD. And I'd love to take another girls trip with my friend Kaitlin, who was my travel partner to Tulum.
But literally nothing is booked yet. Nothing!
Which doesn't necessarily mean less travel, as I do tend to prefer making last-minute plans based on good deals I find. That said, I do predict that – much like this past year – I'll be doing a lot of domestic travel in 2019.
Being on the west coast, I'd love to explore nearby states like Oregon, Washington, Hawaii (again), and even Alaska! I'd also love to visit Vancouver for the first time, and course I've got plenty more places on my California bucket list.
…But I've certainly got my eye on a few new international destinations, too
To summarize my feelings about this point in time: 2018 was a phenomenal year in its own way…and now, I'm excited to find out what 2019 will bring. Happy New Year!
(Pssst – if you're curious, check out my top travel highlights for 2017, 2016, & 2015.)
---
What were some of your top highlights (travel or otherwise) from 2018? What are you most looking forward to in 2019?
The post My Top Travel Experiences of 2018 appeared first on The Wandering Blonde.
[ad_2]