[ad_1]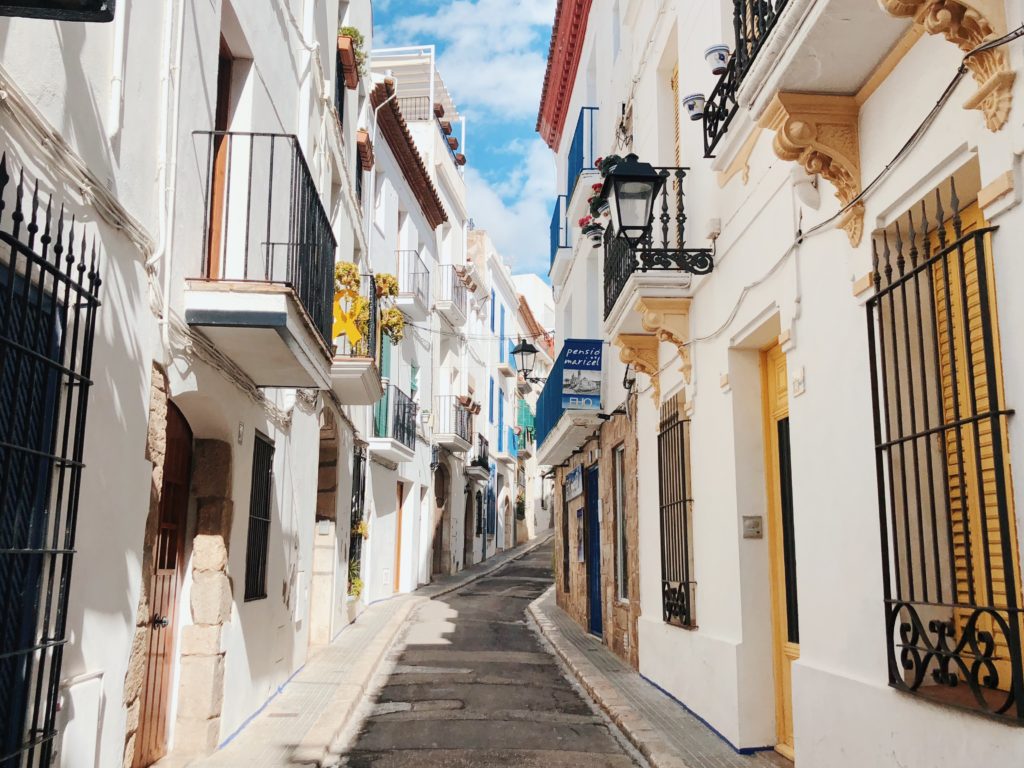 Located less than one hour away from Barcelona by train or car is one of Spain's most charming and relaxed seaside escapes: Sitges, a sunny resort town with a population of less than 30,000 people and a history stretching further back than the Middle Ages.
Derek and I spent three blissful nights in Sitges during our weeklong trip to Spain last October. Truth be told, I had never even heard of Sitges before planning this trip, and likely never would have booked a stay there were it not for the fact that our good friends invited us to attend their wedding there!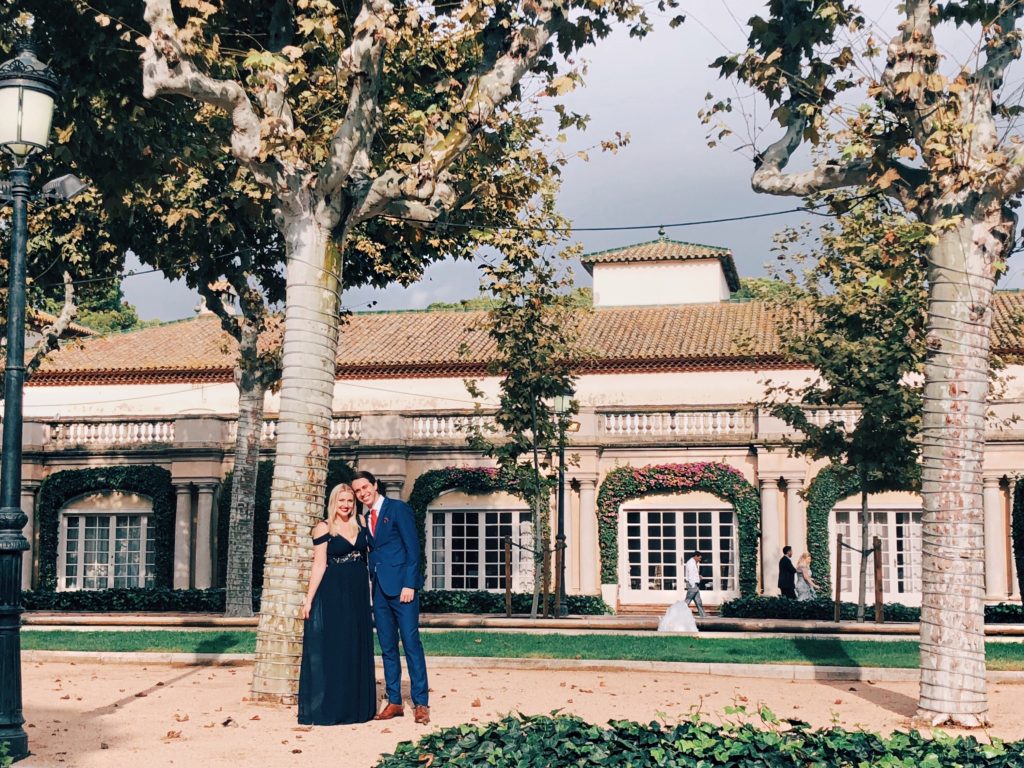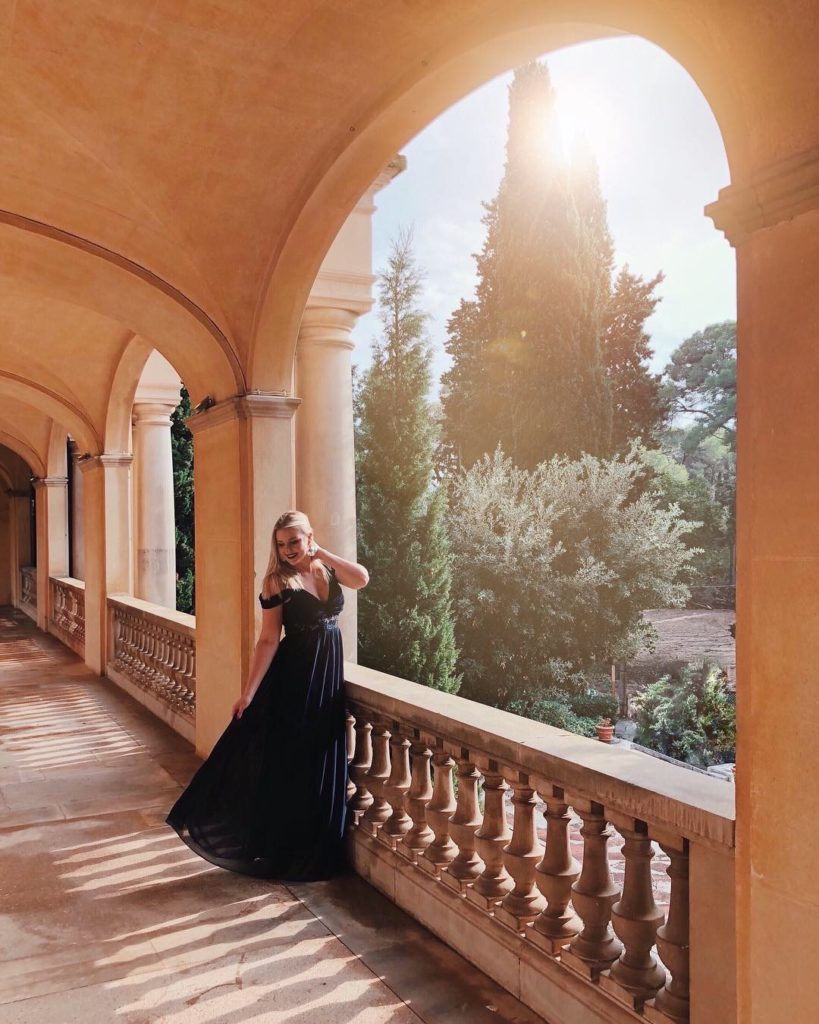 But this coastal town – lovingly nicknamed the Saint-Tropez of Spain – swept us off our feet and charmed its way into our hearts. In fact, I dare say I loved it just as much as the drastically more popular Barcelona!
Maybe it was the whitewashed Mediterranean buildings accented with cobalt blue doorways and dusty gold arches, or the breezy seaside promenade line with swaying palm trees and al fresco restaurants.
Perhaps it was the many sidewalk cafes and cozy taverns tucked away down narrow alleyways, or the pleasant sea breeze and gentle sunshine that found us even in the maze of cobblestone streets.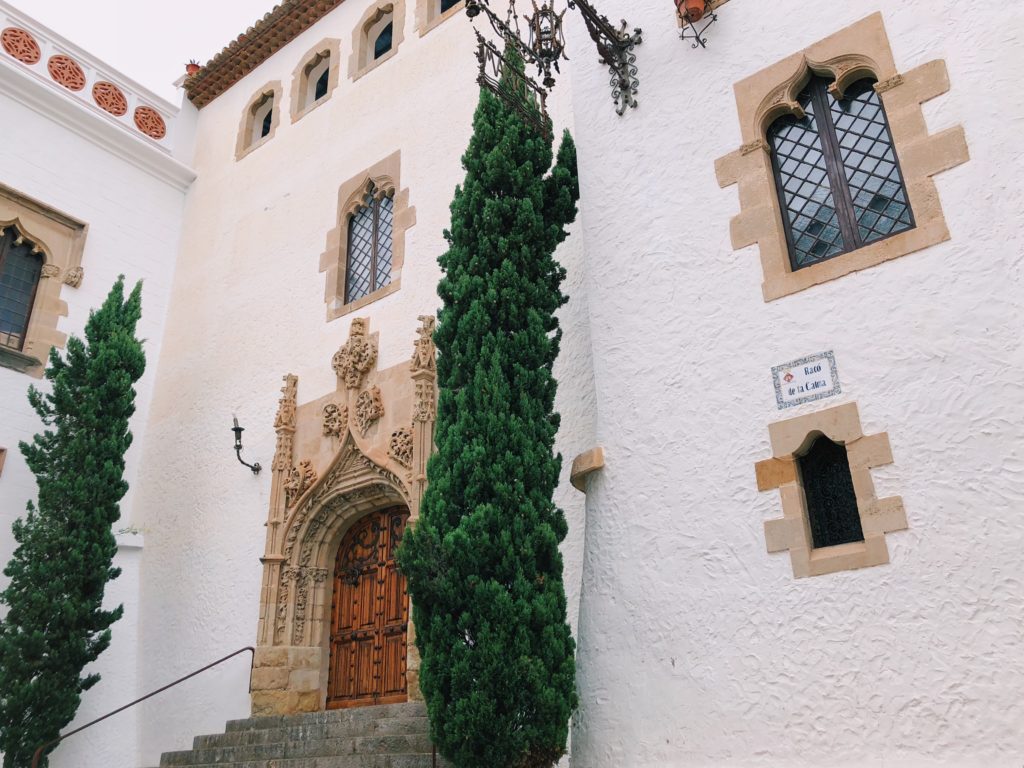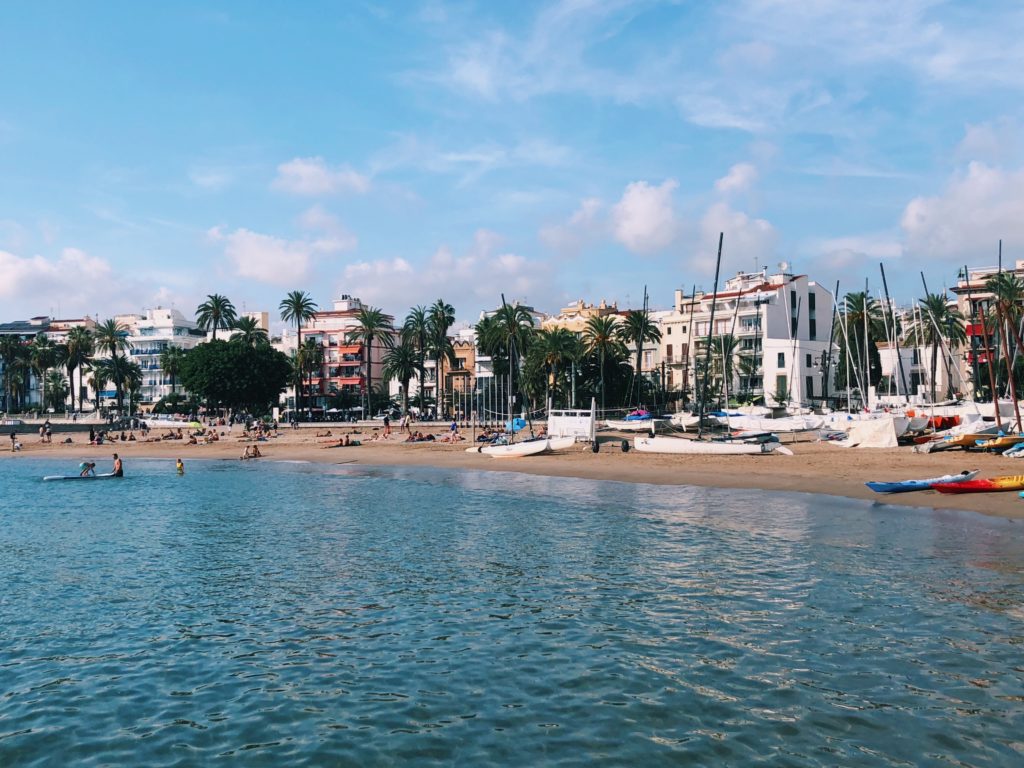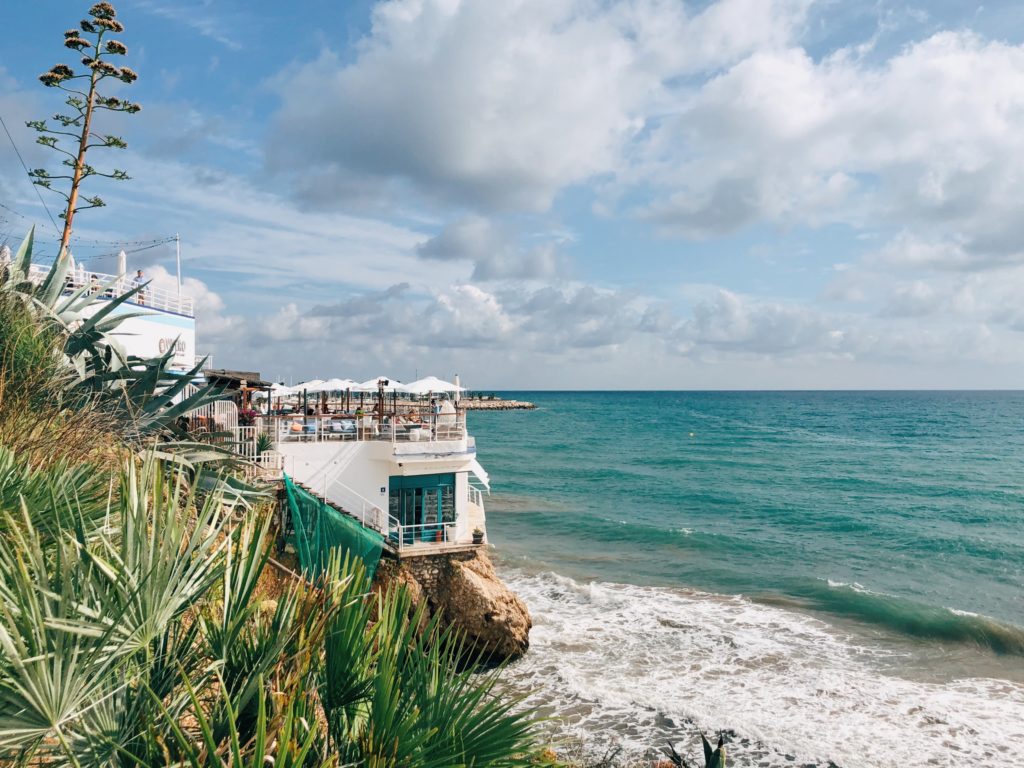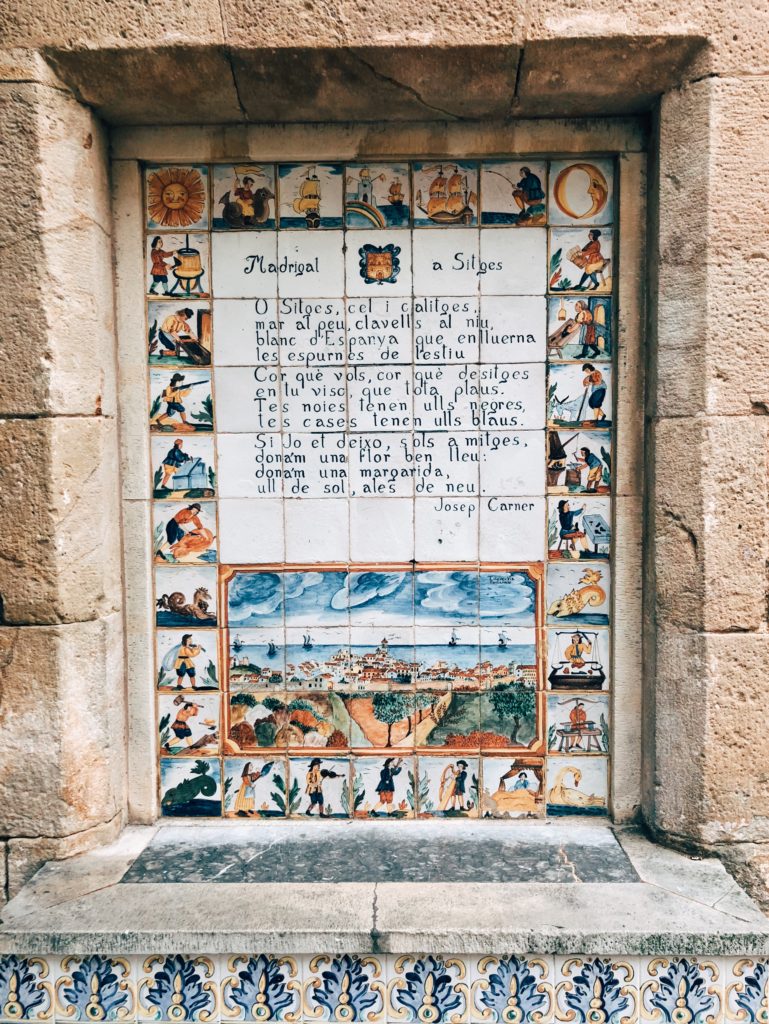 Most likely, it was all of the above. In more ways than one, Sitges reminded me of Trogir, another European seaside treasure known for its charm, beauty, history, good weather, and excellent seafood.
In any case, Sitges is a destination that I would highly recommend to any traveler looking to get a taste of Spain's charming coastal towns and cities.
---
Things to Do in Sitges, Spain
Explore Sitges on Foot
Sitges is a near-perfect example of a "walking city." It's small, easy to navigate, and ridiculously scenic.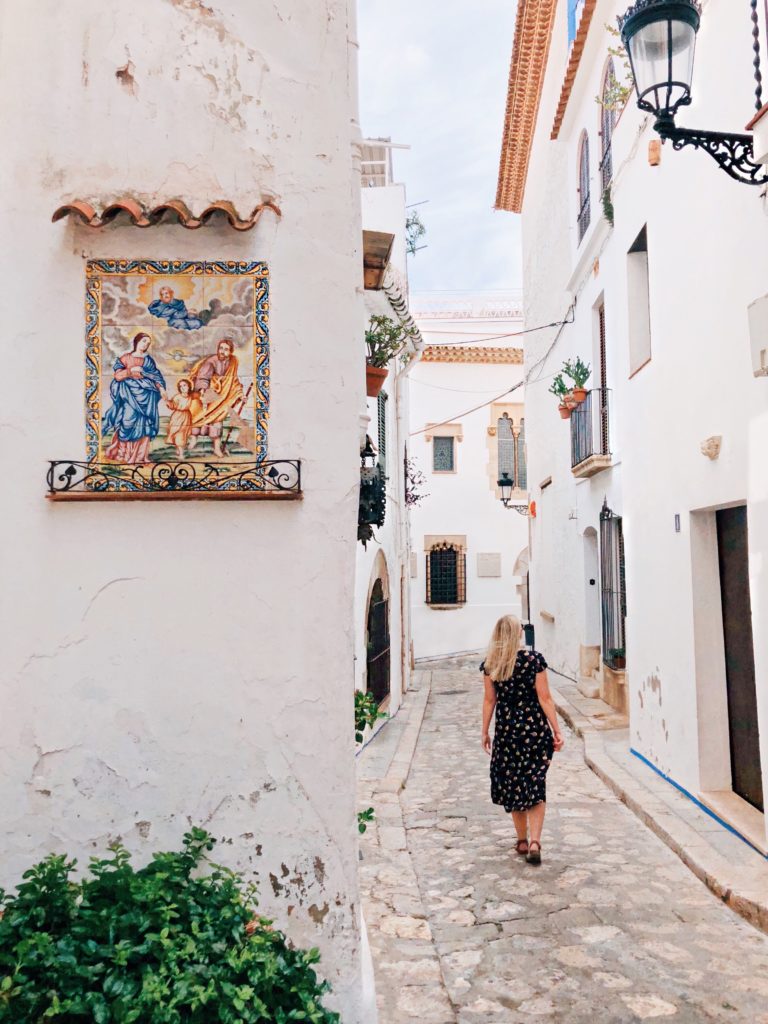 If you want to maximize your sightseeing in Sitges, there are three main areas I recommend prioritizing:
The promenade: The place to see and be seen! Strolling up and down this waterfront boulevard is a local pastime, and one of the best ways to scope out Sitges's world famous beaches.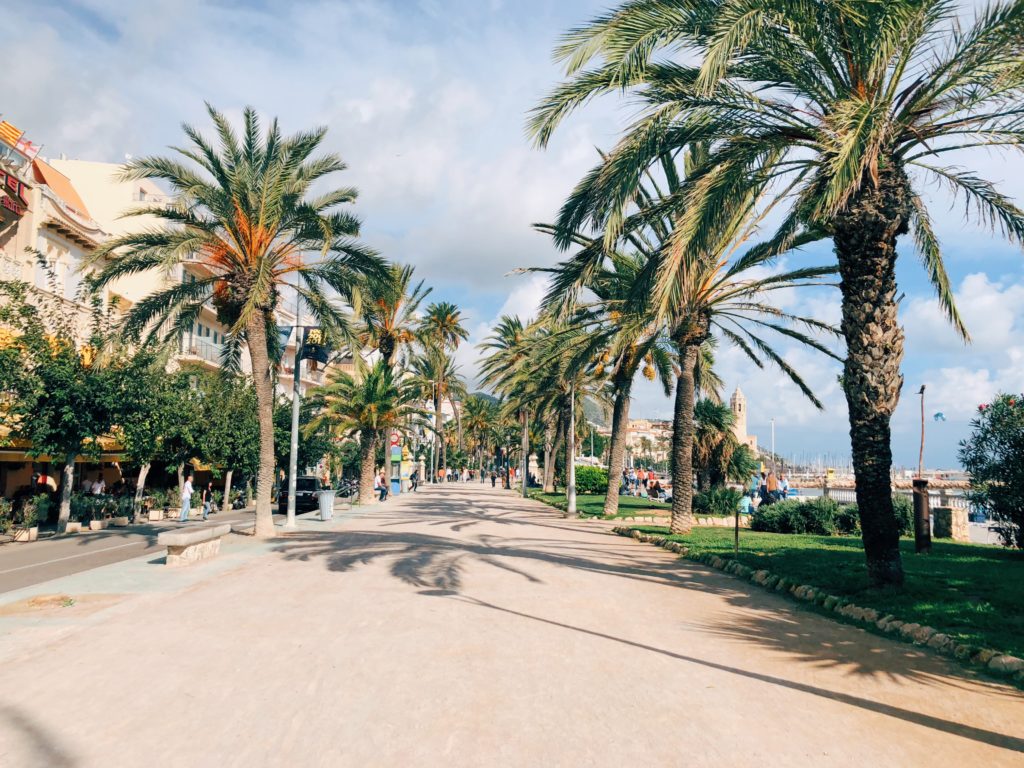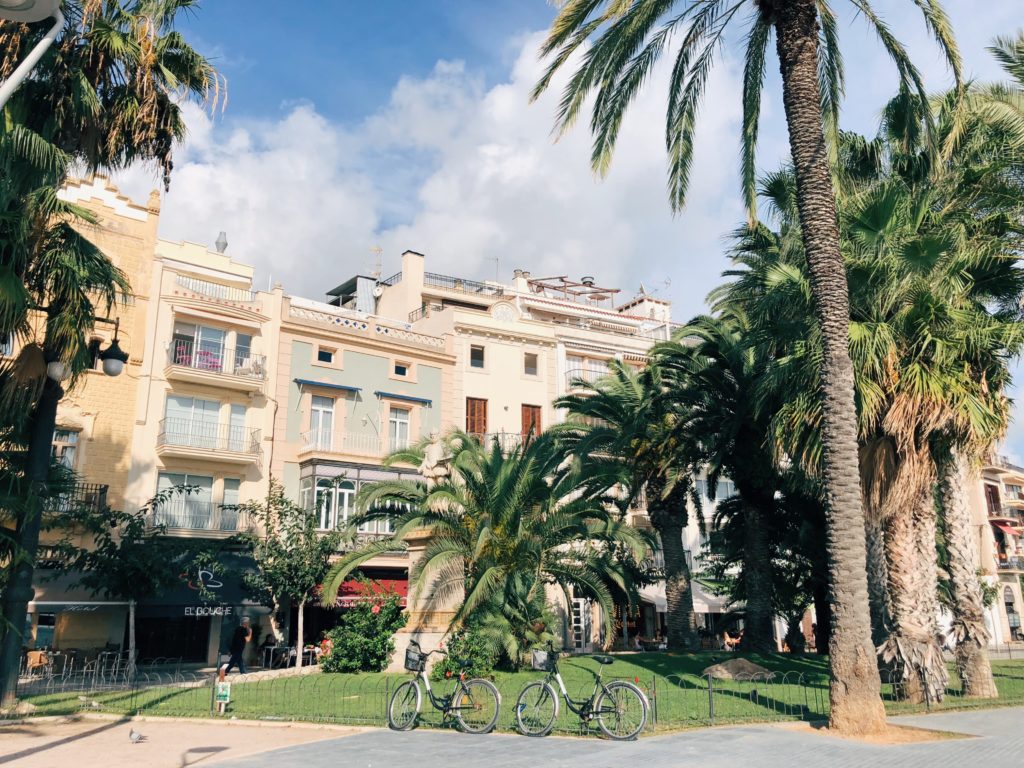 The narrow streets behind the Church of St. Bartomeu: My favorite area for aimless wandering! The streets here are winding, hilly, and off-limits to motorized vehicles. Meander through the maze of scenic alleyways while keeping an eye out for whimsical details like colorful plaques and tiles, elegant arches, and windowsills lined with buckets of flowers.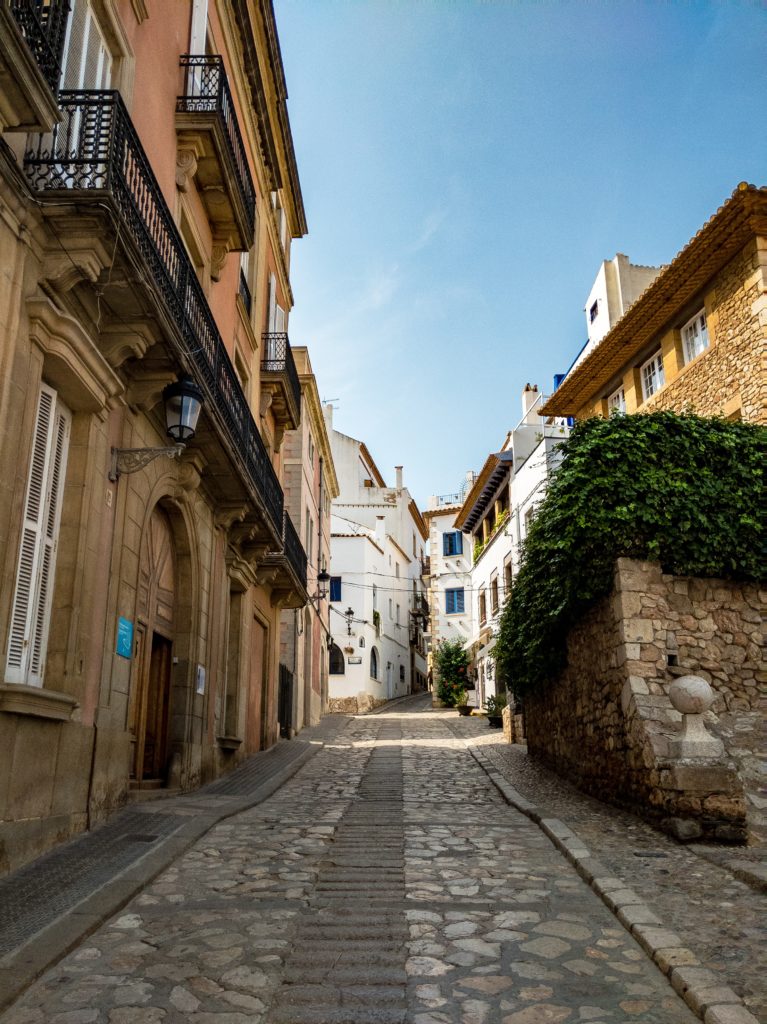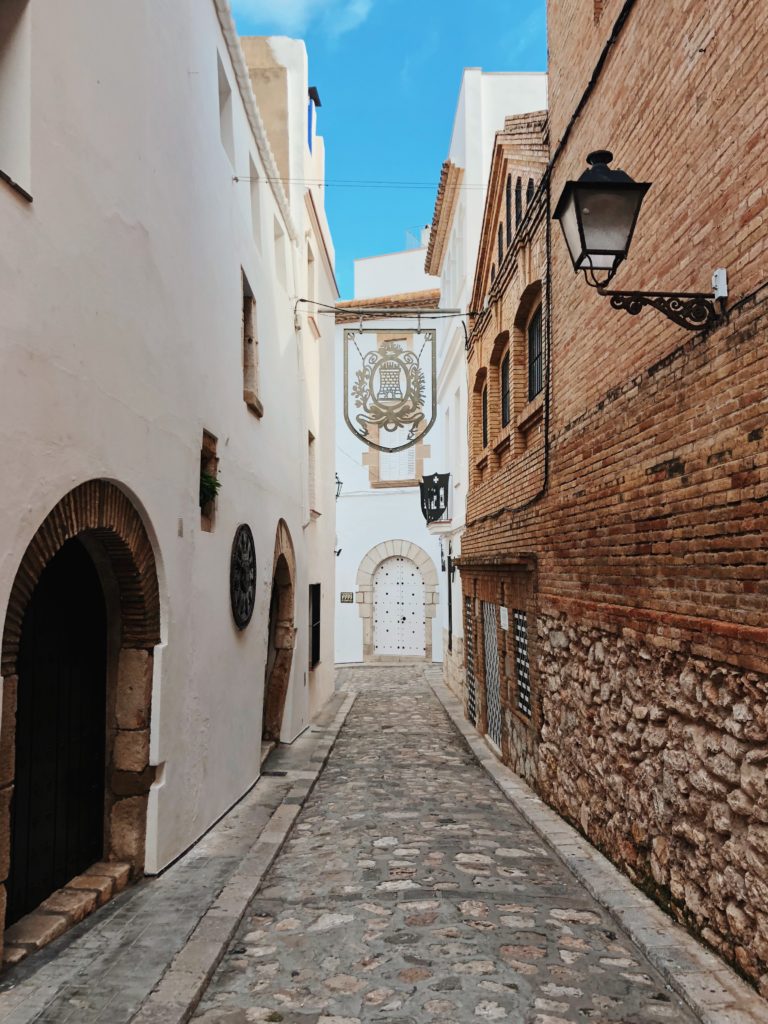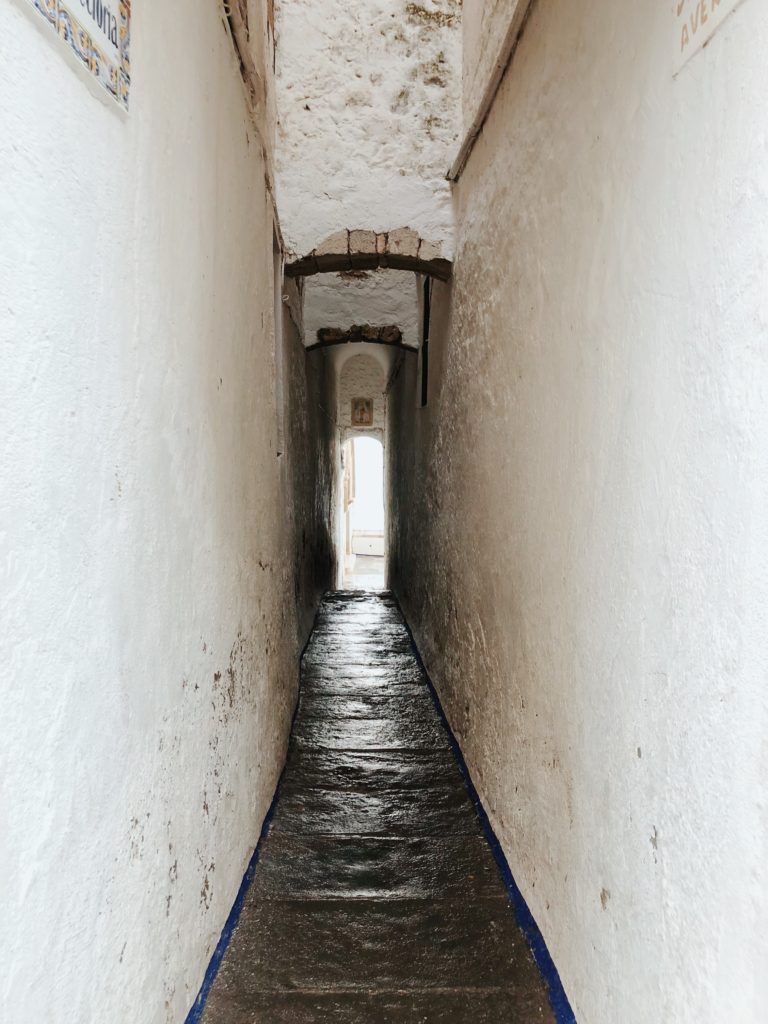 The heart of Sitges. If you're after hustle and bustle (…well, relatively speaking; Sitges is still a small town, after all!) then the city center is where you'll want to be. Don't worry, there's no shortage of charm here – whitewashed buildings, cobblestone streets, and plentiful sidewalk cafes are still the norm. But you'll also find numerous bars, restaurants, taverns, gelato shops, and boutiques to keep you entertained.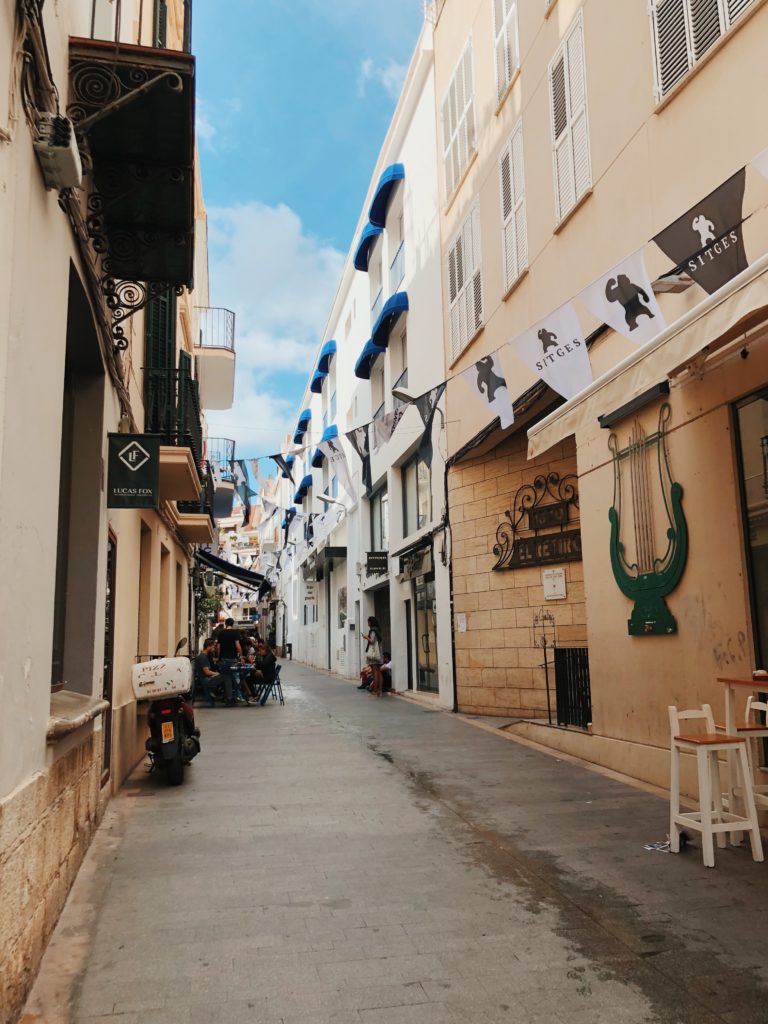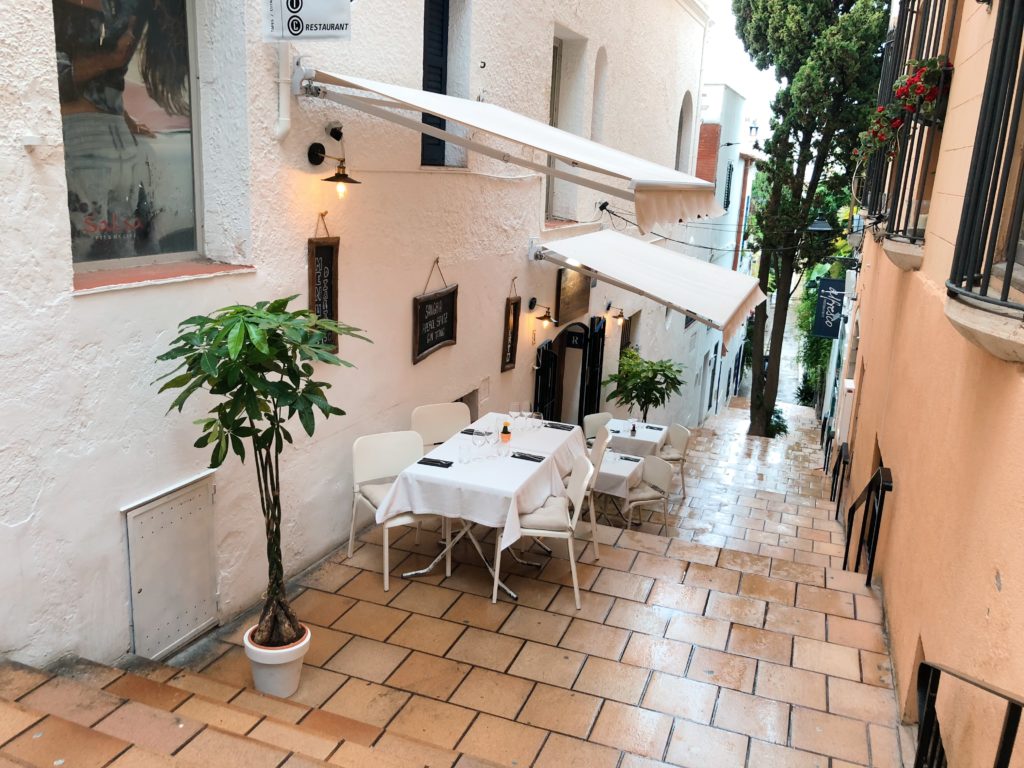 (Sitges is such a small place, that the entire town could be considered the "heart." But if you're looking for an exact spot to plug into your GSP, try Plaça Cap de la Vila).
Church of St. Bartomeu
Sitges is an enchanting town with beautiful architecture…which is why it may come as a surprise that there are very few real architectural "attractions" to add to your must-see list.
By far the most iconic sight in Sitges is the Church of St. Bartomeu, or the Parroquia de Sant Bartomeu i Santa Tecla.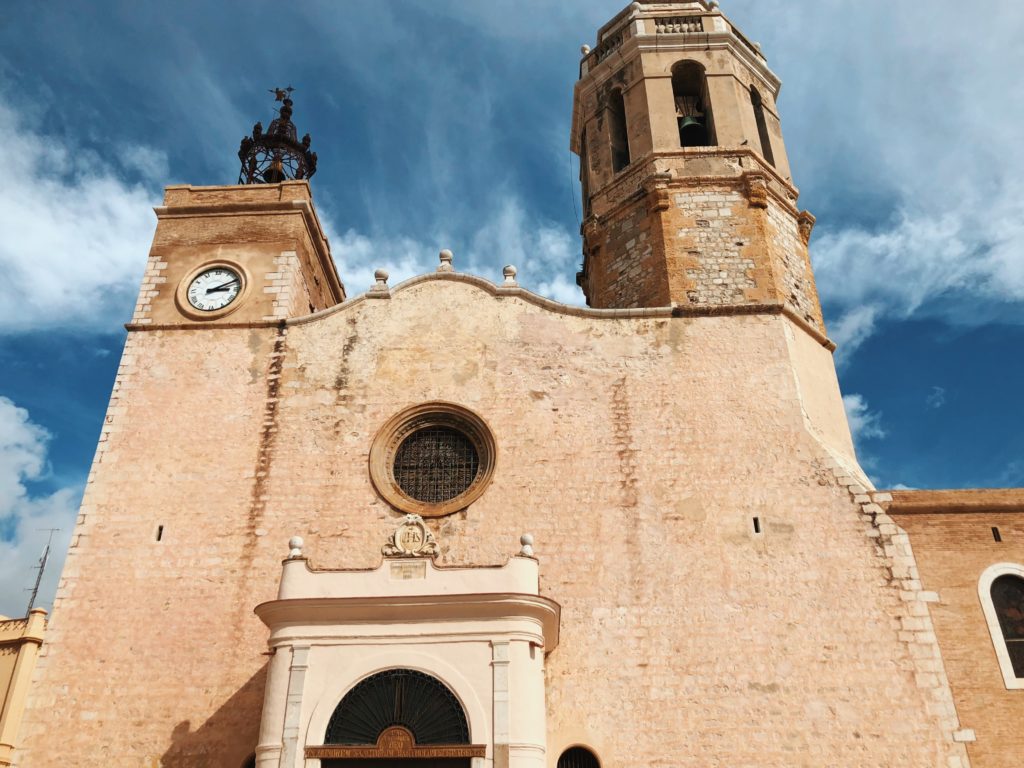 This picturesque cathedral was built during the mid-1600s, and sits perched above the sea at the edge of town. It's impossible to miss; you'll be able to spot it even from far down the beach or promenade.
The area around St. Bartomeu is a hub of activity, with vendors selling beach blankets, handbags, and jewelry. Next to the church, you'll also find a bronze statue of a mermaid, the "siren of Sitges."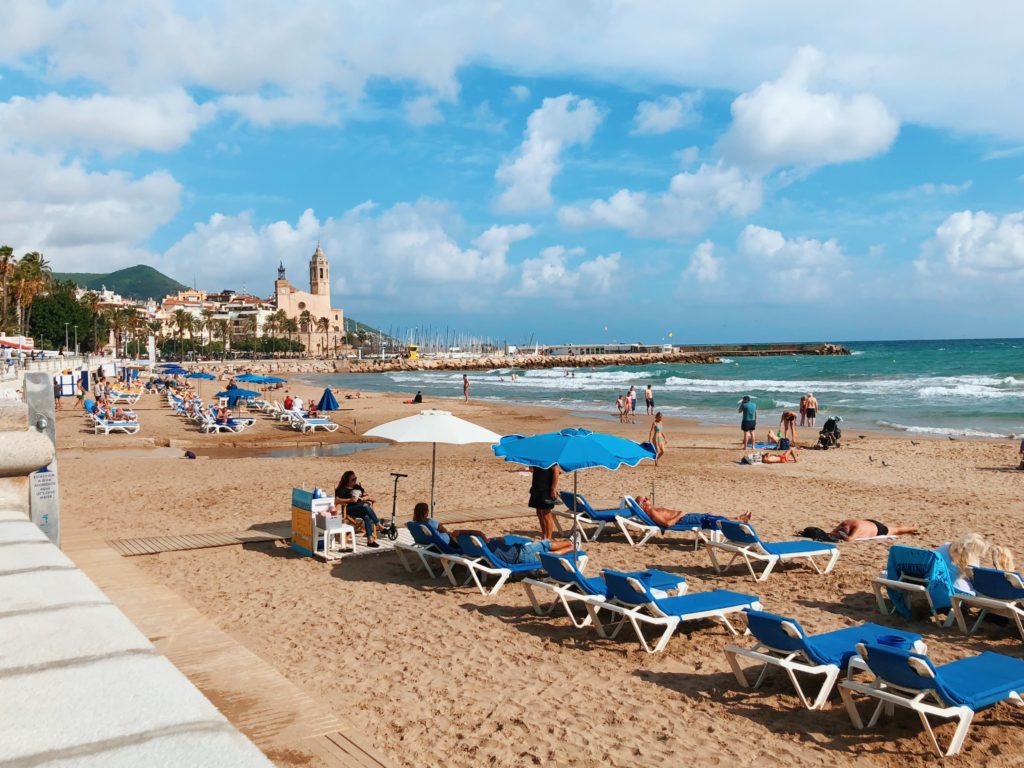 We found ourselves flocking to this area again and again during our time in Sitges – a sunset stroll followed by a cocktail here, a morning walk on the beach there…safe to say, it was one of our favorite pockets of this lovely city!
Beaches in Sitges
The beaches of Sitges are well-known across Europe, and once you visit it will be easy to see why.
Although beautiful, many European beaches are pebble beaches, rather than the white sand variety that most people have come to expect. While these beaches can still be lovely to visit, they're less than ideal for barefoot strolls or picnicking on a blanket.
The beaches in Sitges, however, feature sugary white sand that stretches on as far as the eye can see. Visitors and locals alike flock to the shoreline to walk, sit, nap, play soccer, fly kites, and swim.
Platja de la Fragata is located directly next to the Church of St. Bartomeu and Club Nàutic, and was the beach we frequented the most during our stay (as it was directly in front of our Airbnb). There are no beach chairs, but it's still quite a popular spot.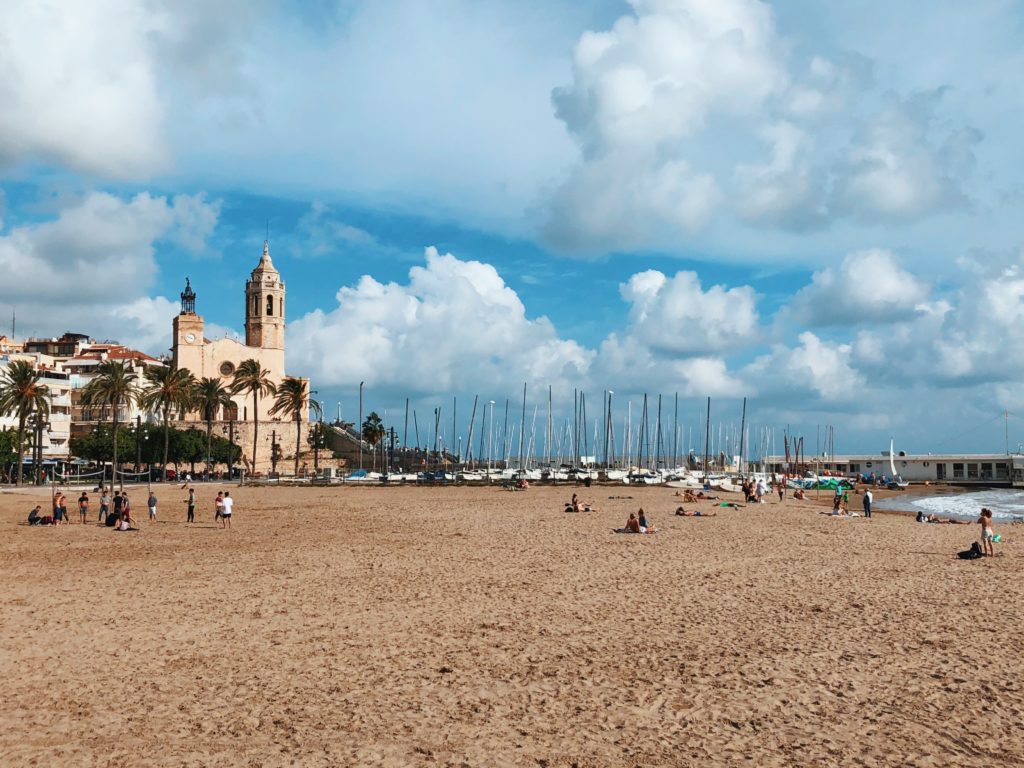 La Ribera is just a bit further west, closer to the actual city center. You can rent loungers and umbrellas here, though it does tend to be the most crowded beach (not a bad thing if you want that social beach atmosphere!)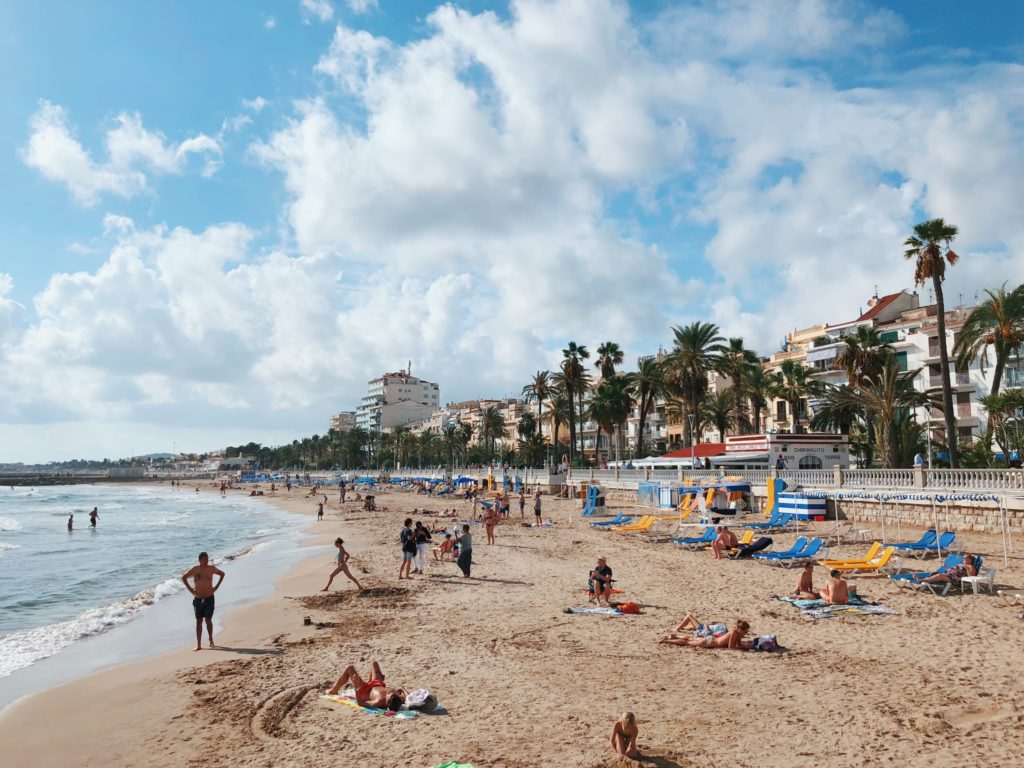 Platja de Sant Sebastià is located on the opposite side of the Church of St. Bartomeu (to the east). Again, there were no umbrellas or loungers, but it was still always busy when we visited.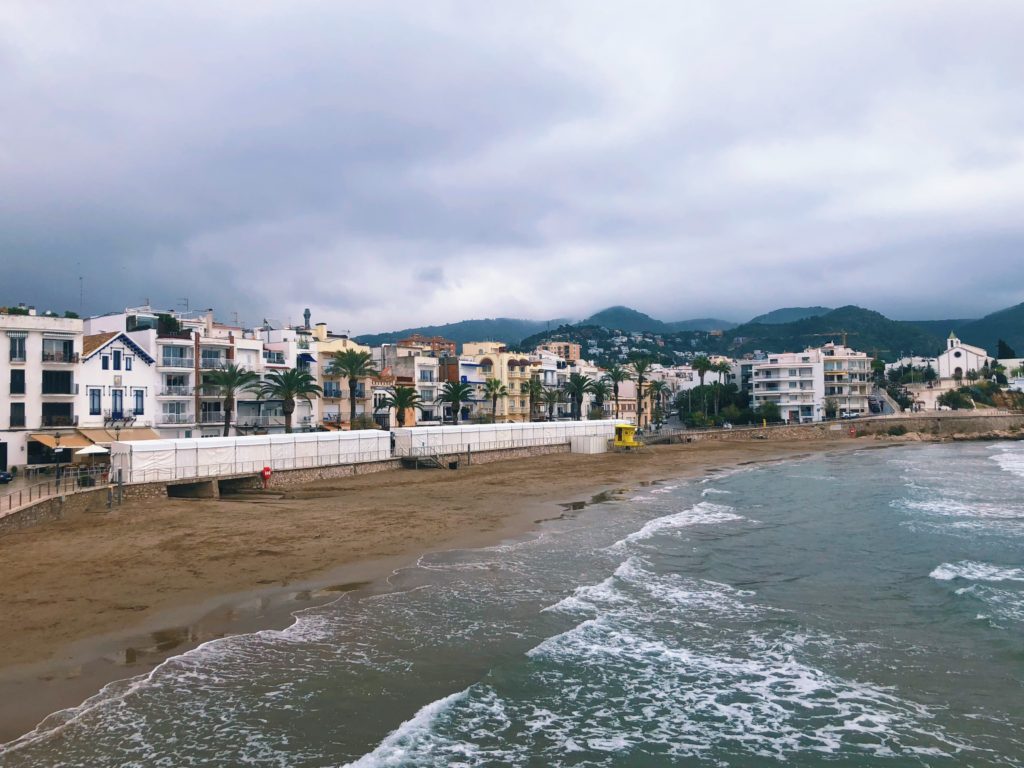 If you're looking for a bit more peace and solitude, other beaches in Sitges include:
Platja de la Barra
Platja de les Anquines
Platja de Terramar
Platja d'Aiguadolç
Personally, I loved spending time at the three beaches I highlighted above, and didn't see any reason for escaping their "crowds"…the laid back social atmosphere is part of Sitges's charm, after all!
Museums in Sitges
There are a total of five museums in Sitges, though we only visited two of them. Conveniently, they were located within the same complex!
The Museu Maricel houses a beautiful collection of Romanesque, Renaissance and Baroque paintings and sculptures. Many of the works feature buildings and landscapes in and around Sitges – it was fun to see the iconic Church of St. Bartomeu in so many historic paintings!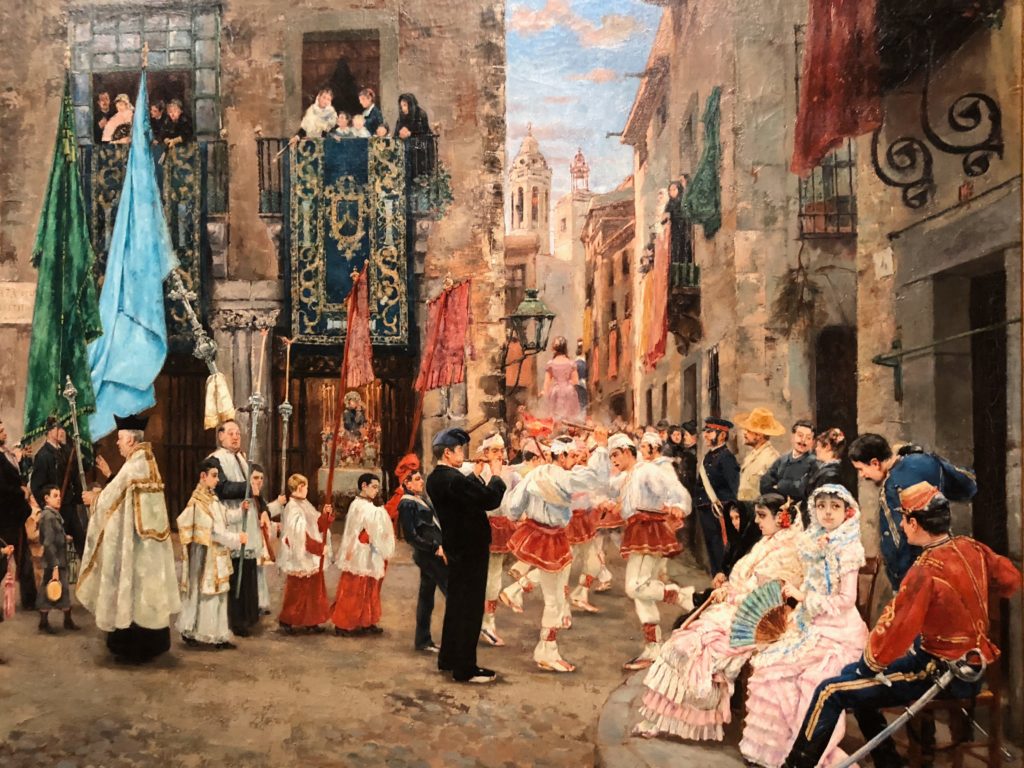 But the most unique and impressive room in the museum was hands-down the one containing the sculptures by Joan Rebull. Here, three gorgeous marble statues are framed by wide, arched windows featuring views of the vibrant blue sea. The result was breathtakingly dramatic and surreal – the perfect balance of art and nature.
Attached to the Museu Maricel is the Cau Ferrat, which was once the home and workshop of artist Santiago Rusiñol. There were all sorts of unique paintings, sculptures, and miscellaneous artifacts to be admired in these rooms.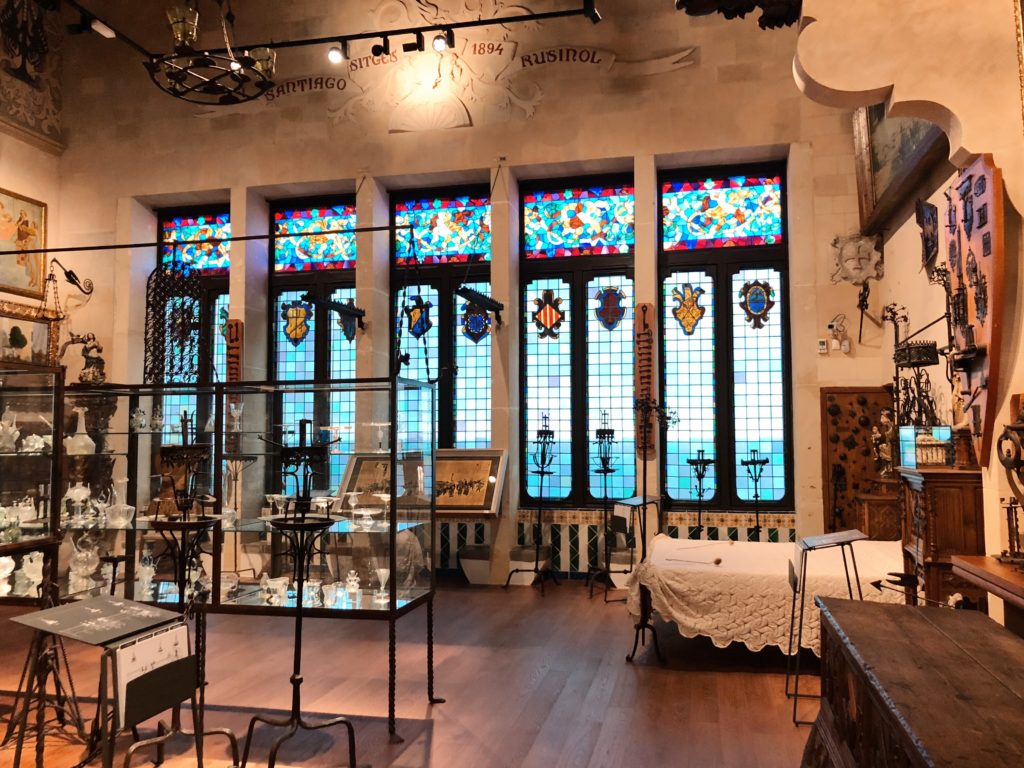 Had I been able to visit one additional museum in Sitges, I absolutely would have chosen the Palau Maricel. The architecture, courtyards, and artwork contained within this palace look absolutely magical! The remaining two museums are the Museu Romantic and La Fundació Stämpfli, which houses a contemporary art collection.
Casa Bacardí Sitges
…Huh? Bacardí in Sitges?
Although the famed rum brand is typically associated with the Caribbean – usually Puerto Rico or Cuba – the founder, Don Facundo Bacardí, was actually born in Sitges!
At Casa Bacardí Sitges you can take a guided tour of the facilities, learn about the history of Bacardí rum, taste cocktails, and even join a mixology class led by professional bartenders.
As we were already feeling a bit hungover after all the wedding festivities, Derek and I gave this attraction a miss. But in any other scenario, I would have visited in a heartbeat.
---
Where to Eat in Sitges, Spain
Spain is a world-class foodie destination, although I wouldn't fault you for not expecting much out a small resort town like Sitges. That said, you'd be wrong!
We ate like kings and queens during our time in Sitges, and we savored every delicious moment of it.
Patatas bravas! Pinxtos! Chorizo! Seafood! Duck! Cava, sangria, and wine!
I'm practically salivating at the thought of it all 
 Below is my personal "must eat" list for anyone lucky enough to spending a day or more in Sitges:
Tapas at Bar El Cable: If you only have time to eat at one restaurant in Sitges, make it this local hotspot. Originally founded in 1940, El Cable has been awarded Best Tapa of Sitges on multiple occasions, as well as Best Tapa of Catalonia in 2013. It can get crowded, so arrive early (we snagged a spot right when it opened, at 7:00pm sharp).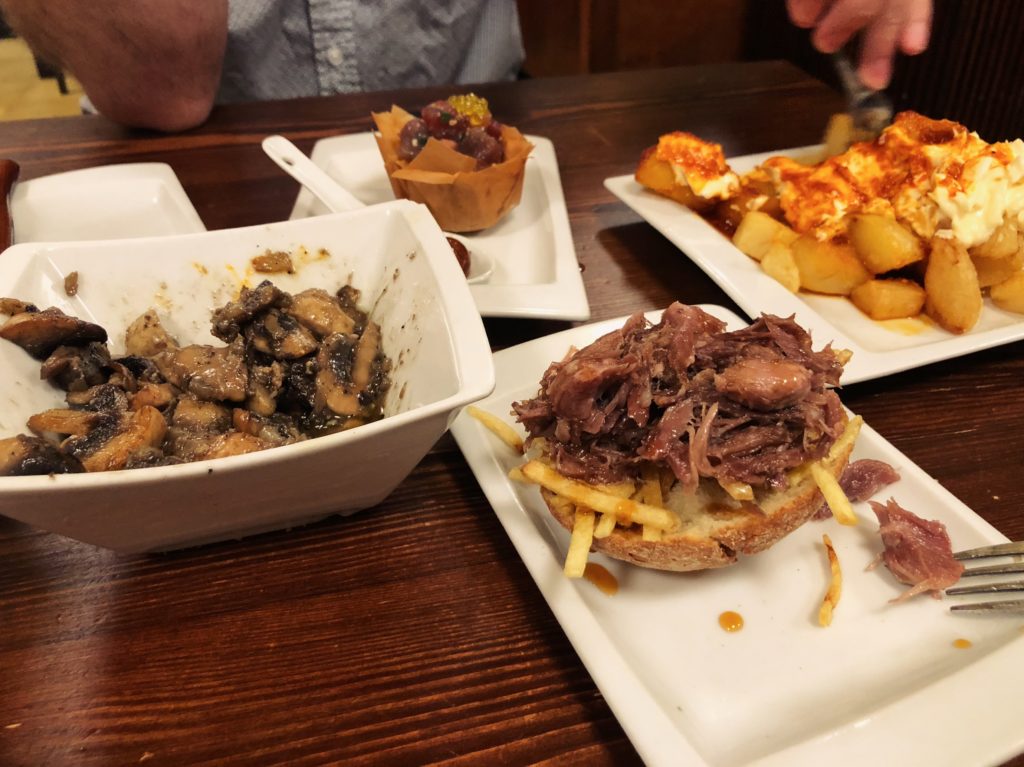 The dishes that we tried and can vouch for are:
"Finding Nemo" – tuna tartare with roe
"Duck Nest" – duck confit with fries
Patatas Bravas – spicy potatoes, a Spanish staple
Garlic mushrooms
Fried calamari (full disclosure, this dish wasn't really anything special and was definitely our least favorite of the bunch)
Pinxtos at Eguzki and/or El Donostiarra: While tapas may be Spain's most iconic variety of "small bites," pinxtos ended up being our favorite culinary discovery. Essentially, these are small slices of bread topped with all sorts of delicious meats, cheeses, spreads, sauces and veggies, which are held in place with a toothpick or skewer. There are endless tasty combinations, like brie, prosciutto and caramelized onions; chorizo and shishito; or mascarpone with fruit jam and honey. Mmmmm.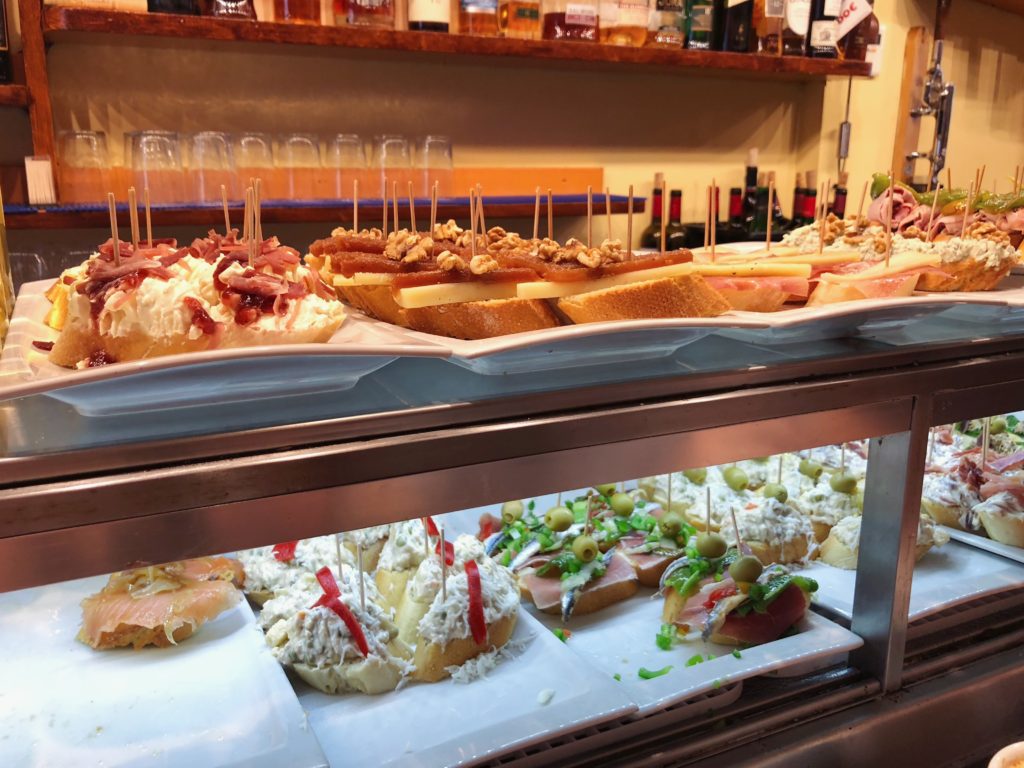 Drinks at one of the waterfront restaurants: All sorts of eateries line the seaside promenade, beckoning hungry patrons with their shady terraces and flamboyant signage. However, I recommend sticking to liquid libations only at these waterfront establishments; in our experience, the food tended to be pricier but not as good here. Definitely stop in for a cappuccino, sangria, or cava and enjoy the view, though!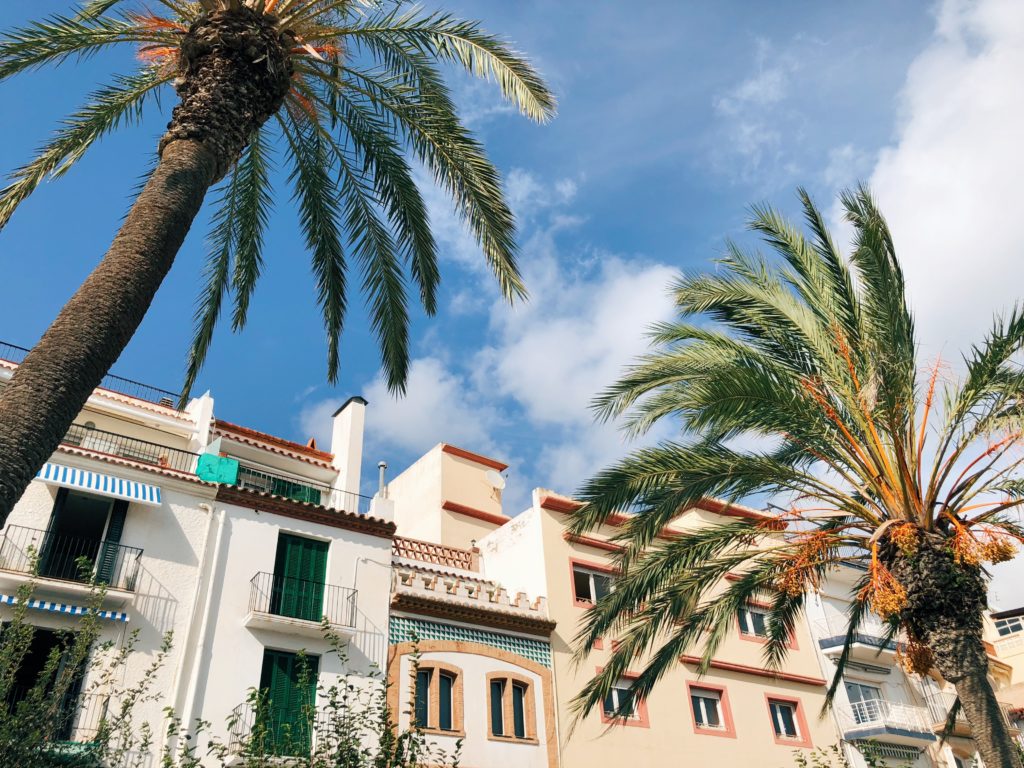 ---
Where to Stay in Sitges, Spain
Airbnb: Being the loyal fans of Airbnb that we are, we rented a lovely little apartment right near the waterfront with views of the church. We truly couldn't have picked a more perfect location if we had tried, and the views were so dreamy. At $100 per night, it was incredible value!
(Pssst – get $40 off your first booking!)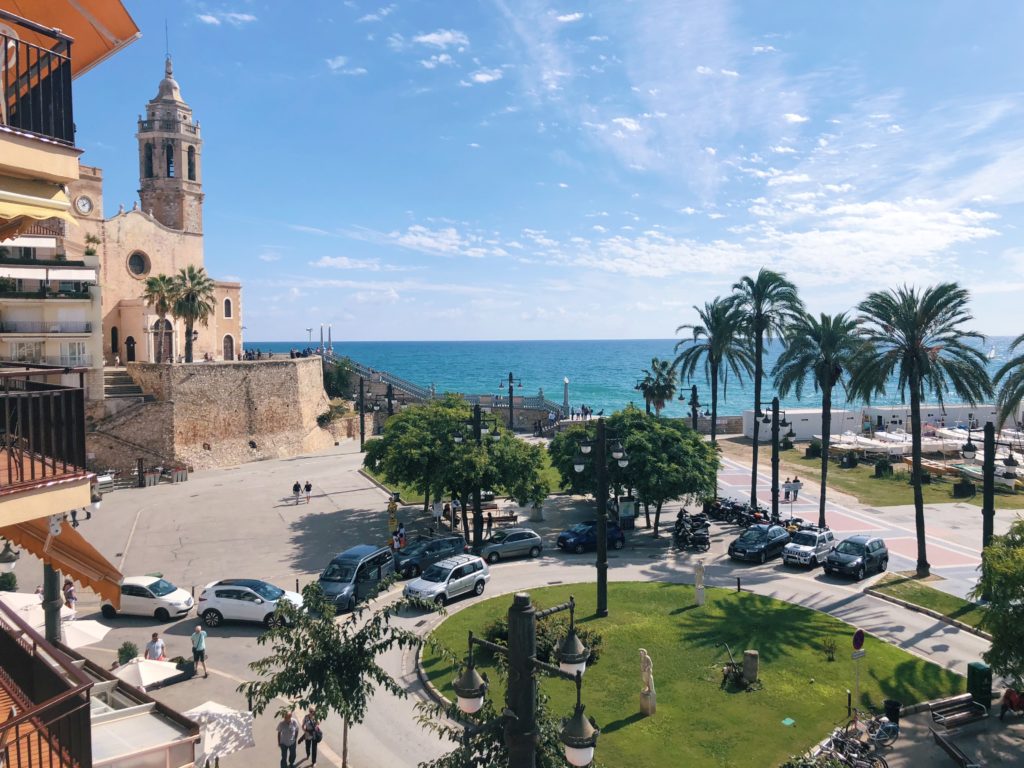 Hotel MiM Sitges: Sleek, stylish and contemporary, this highly rated hotel is a favorite among travelers who visit Sitges. The rooftop bar and pool area looks phenomenal!
Calipolis: Located just a block away from the MiM, Calipolis is another centrally located hotel with excellent ratings. It has bright and modern rooms, many of which feature ocean views!
Alenti Sitges Hotel: This boutique hotel is as romantic as it is sophisticated – perfect for couples. The terrace suite is to die for!
(function(d, sc, u) {
var s = d.createElement(sc), p = d.getElementsByTagName(sc)[0];
s.type = 'text/javascript';
s.async = true;
s.src = u + '?v=' + (+new Date());
p.parentNode.insertBefore(s,p);
})(document, 'script', '//aff.bstatic.com/static/affiliate_base/js/flexiproduct.js');
"Can I take a day trip to Sitges from Barcelona, or should I spend the night there?"
At just 45 minutes away from Barcelona by car or train, Sitges no doubt makes for a pretty perfect day trip.
But do I recommend spending the night if you have time for it? Yes, absolutely!
Day trips are so much fun, and a great way to stretch your time budget and maximize the number of places you can explore during your trip.
But spending the night in those cities and towns that most travelers only spend a few hours visiting allows you to connect more deeply with the destination, and discover hidden gems that the majority of people will never see.
Ultimately, the choice is yours – whether you opt for a day trip, or end up spending three nights (like we did!) I have no doubt that this sparkling jewel of a city will cast its spell of enchantment upon you.
---
Sitges Travel Highlights Video
Want to know more about traveling to Sitges? Check out this travel highlights video I created!
---
Pin It!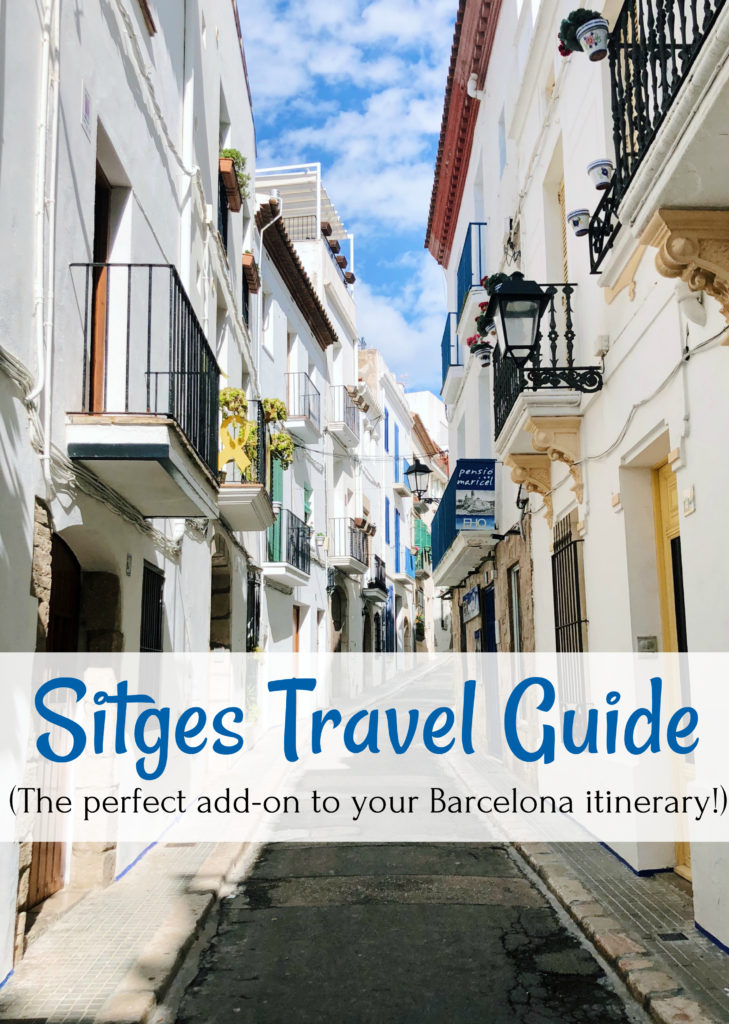 ---
Do you love small seaside towns and villages, too? What's your favorite one around the globe? Would you want to visit Sitges, Spain one day?
Note: This post contains several affiliate links. If you make a purchase using one of these links, I will earn a small commission at no additional cost to you. My affiliate income helps offset the cost of running this blog, and allows me to keep this site free of ads and sponsored posts. So, thank you!! 
The post Exploring Sitges, the "Saint-Tropez of Spain" appeared first on The Wandering Blonde.
[ad_2]