[ad_1]

Enchanting stone corridors illuminated by string lights, intimate tapas bars tucked away down narrow alleyways, bustling plazas flanked by imposing Gothic cathedrals, whimsical Gaudi architecture…
Ah, Barcelona! Could you possibly be any more charming?
I'm not sure what I loved most about this vibrant city – the elegant, cosmopolitan streets; the incredible gastronomy (Paella! Jamón ibérico! Tapas! Pinxos! Sangria! Cava!); the dramatic medieval architecture; the bohemian cafes and art galleries; or the balmy air and sun-drenched beaches.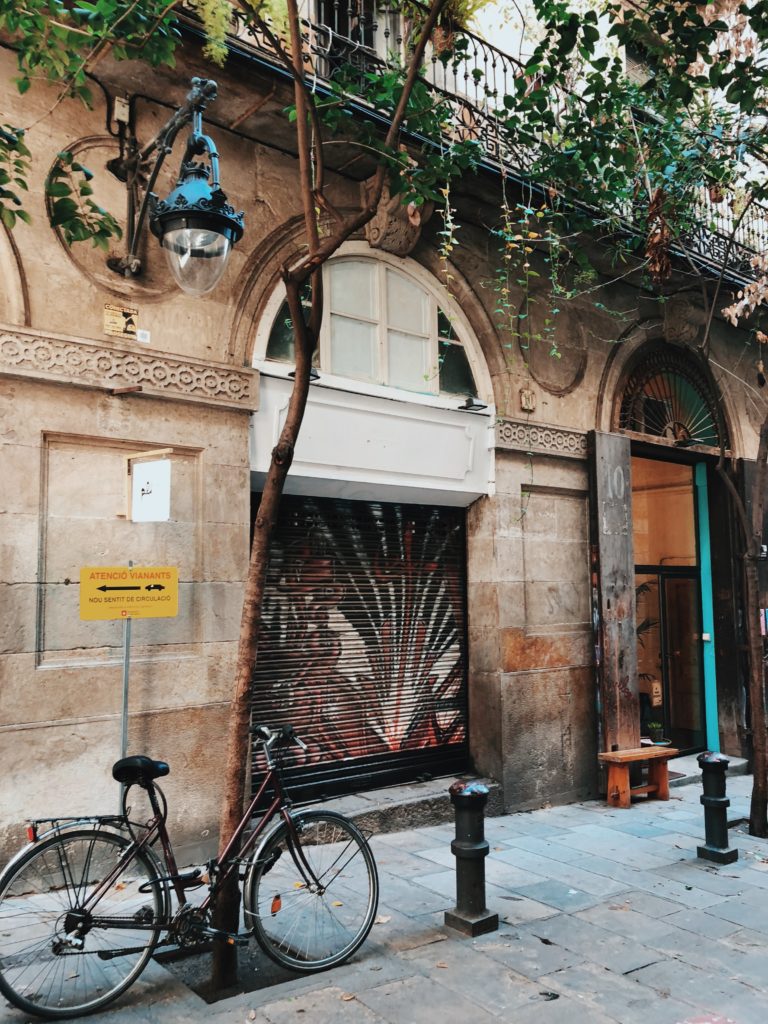 To summarize, Barcelona was everything I tend to love about traveling in Europe…with the bonus of the city's unique Catalan flair.
Speaking of, Barcelona is the capital of Catalonia, an autonomous community in Spain's northeastern corner. Catalonia's history stretches back to the Middle Ages, and today the region still retains its rich culture, long-standing traditions, and fierce sense of independence.
My husband Derek and I were lucky enough to spend four days in Barcelona this past October, and to say we loved it would be an understatement!
Barcelona is a large, complex and diverse city with plenty to offer its visitors. I have no doubt that we only just scratched the surface during our few days in the city – that said, below are the sights and activities that I personally consider to be the best things to do in Barcelona!
The way I've structured this guide is as follows:
If you're just looking for a quick and dirty checklist, check out the "overview" section.
If you want to learn more about the sights, read tips for visiting, hear about our personal experiences, and see photos, then keep scrolling!
---
Overview: Best Things to Do in Barcelona
Gothic Quarter

Barcelona Cathedral
Pont del Bisbé
Basilica de Santa Maria Del Mar
Basilica de Santa Maria del Pí
Els Quatre Gats
Picasso Museum
Palau de la Música Catalana
Placa Reial

El Born
Las Ramblas
Gaudi Sights

Park Güell
La Sagrada Familia
Casa Battlo
Casa Mila (La Pedrera)

Beaches + Port Vell
Parc de la Ciutadella
---
1. Explore the Gothic Quarter By Foot
Barcelona's Gothic Quarter perfectly captures the essence of Old World Europe's charm and beauty.
This neighborhood is the historic heart of Barcelona, and is home to mysterious alleyways, pointed medieval arches, and majestic cathedrals with soaring spires and haunting gargoyles.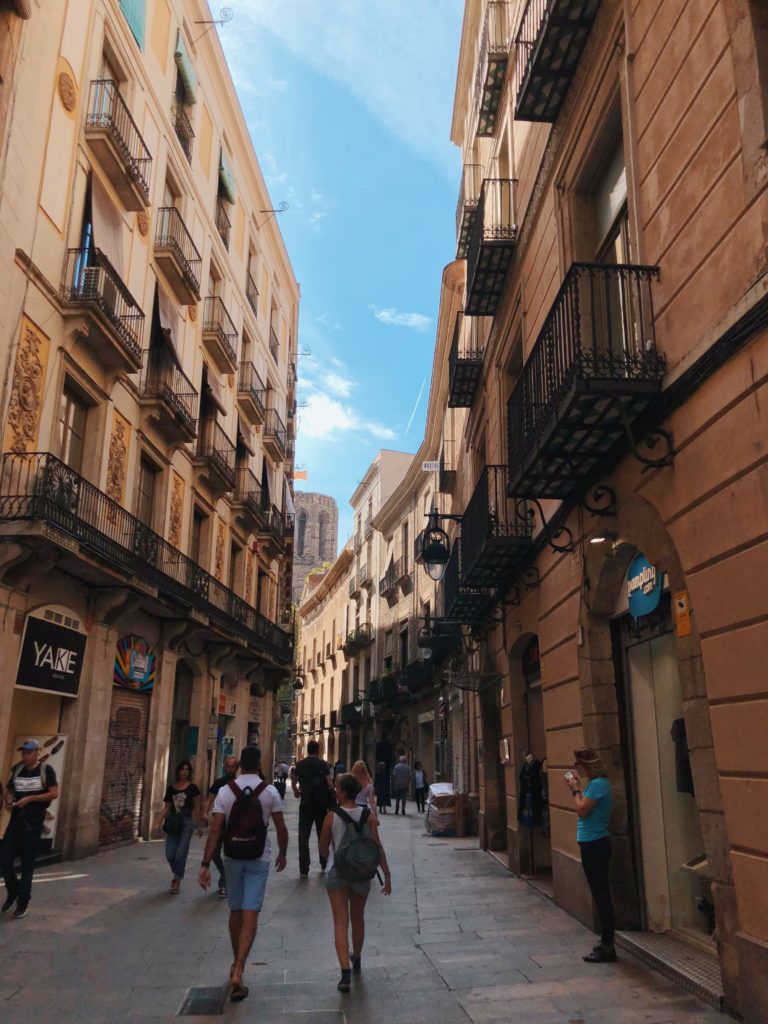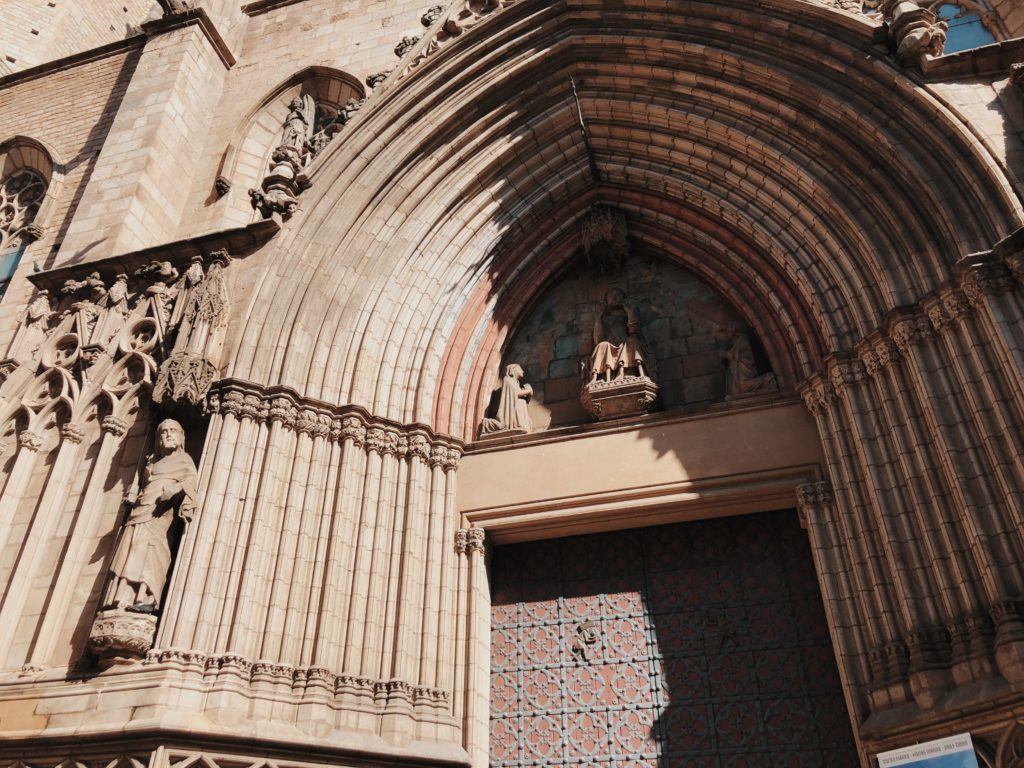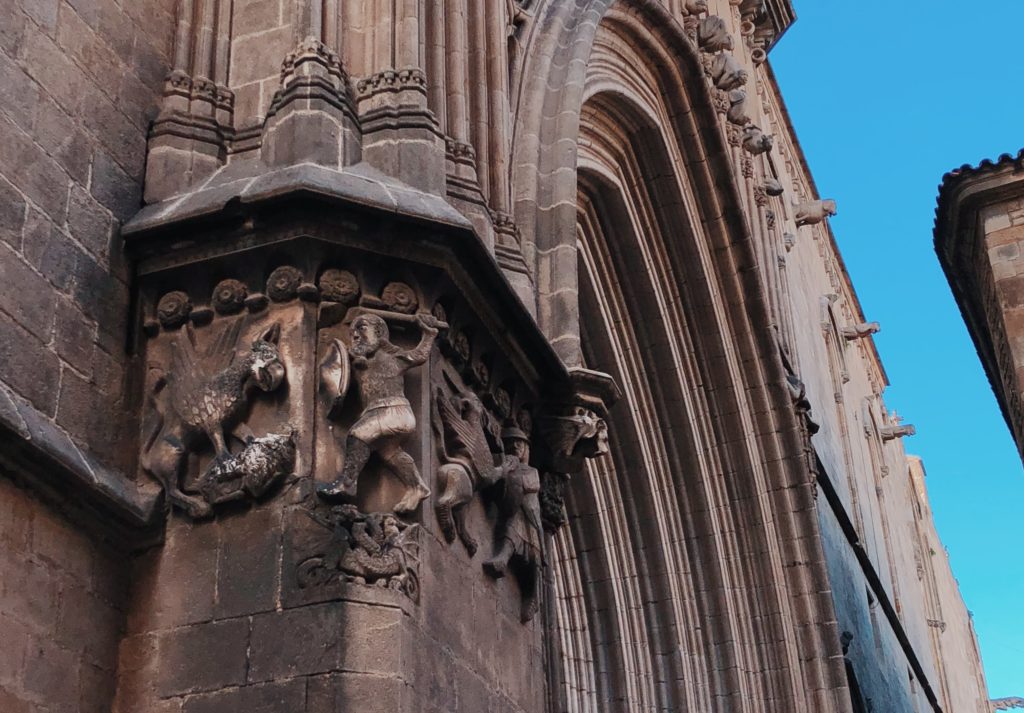 Meandering the streets of the Gothic Quarter left me spellbound and dreaming of ages long gone, though to be fair, modern-day Barcelona is completely captivating all on its own.
Cozy cafes tucked down narrow streets and trendy tapas bars with heavy pours of sangria and wine are the norm in this vibrant neighborhood.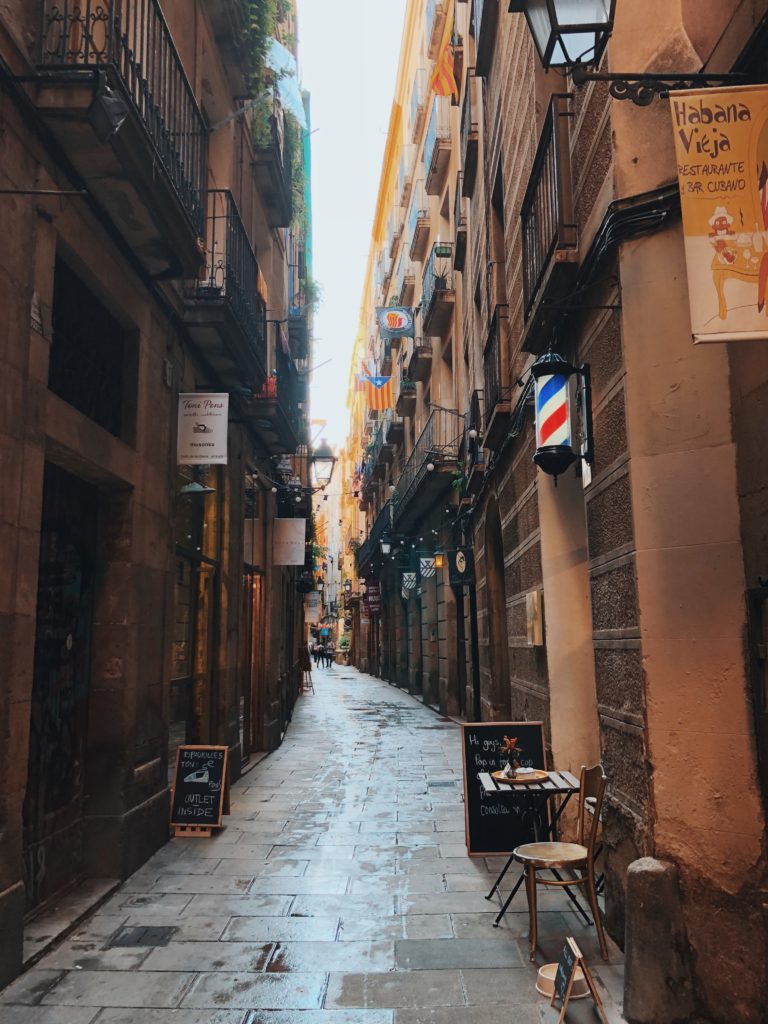 It's sensory overload in the best possible way: church bells tolling and cyclists wizzing past; visitors snapping photos of historic plazas and edgy street art; enticing smells wafting out of bakeries and open-air food markets.
The Barcelona Cathedral is hands-down the main attraction, and with very good reason. The outside alone is striking, but it was the inside that sealed the deal and stole my heart for good.
Soaring ceilings, imposing stone columns, powerful organ music, and breezy courtyards flanked by swaying palms and flickering candles await those who venture inside this medieval masterpiece.
Full transparency, however: Although the Barcelona Cathedral was constructed in the early-1300s, the iconic Neo-Gothic facade was added in the late-1800s. For me, this knowledge didn't affect the magic or majesty of the cathedral whatsoever; I was utterly blown away by the intricacies and ornate details.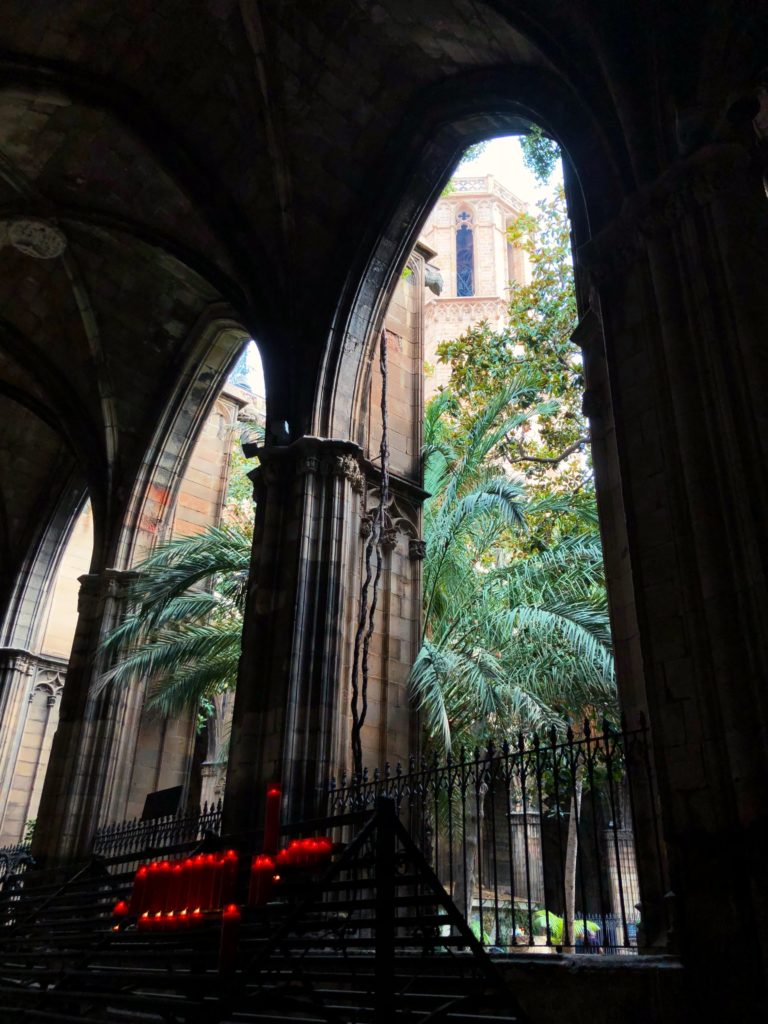 Located just behind the cathedral is another of Barcelona's most noteworthy sights: the Pont del Bisbé, a Neo-Gothic bridge that stretches across the stone alleyway and stops pedestrians in their tracks.
The bridge is truly like something out a fairytale; it's easy to picture a medieval maiden swooning amidst the arches and columns, while a forbidden love calls out to her from below.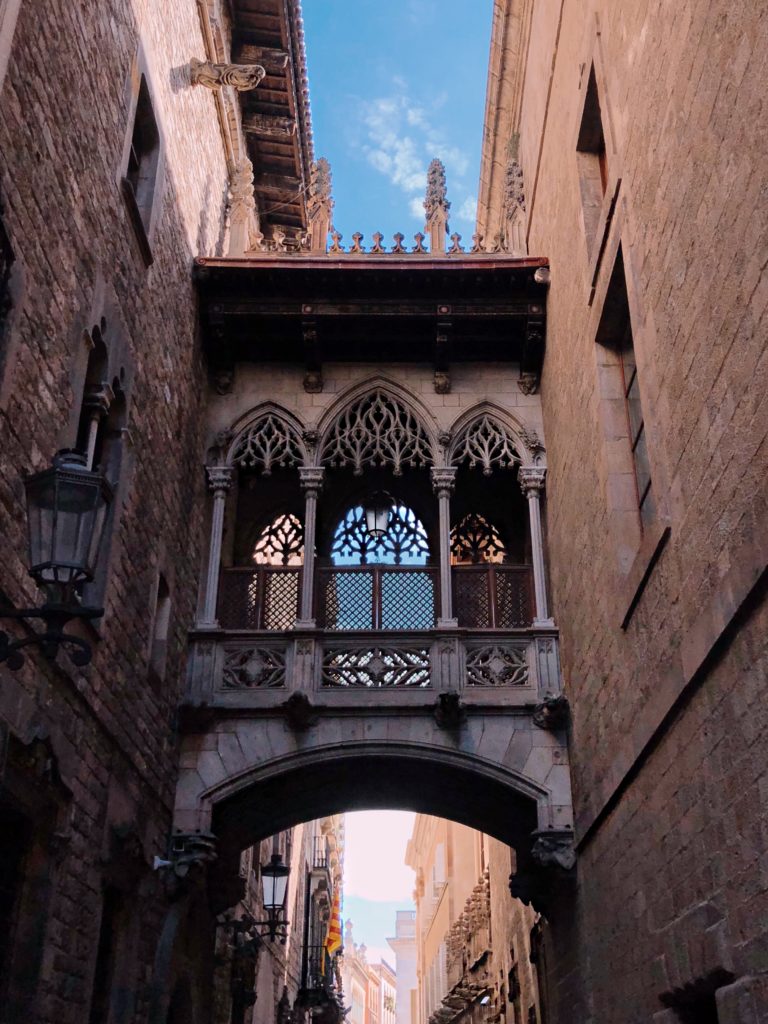 Another favorite church in Barcelona's Gothic Quarter is the Basilica de Santa Maria Del Mar. The stained glass windows are absolutely gorgeous! (I also feel that it's worth noting that you can get some BOMB gelato from the shops surrounding this basilica…just saying.)
What else shouldn't you miss in the Gothic Quarter?
Basilica de Santa Maria del Pí: 15th-century Gothic church (there is a small admission to enter, €4.50 for adults)
Els Quatre Gats: Cafe that served as a popular meeting spot for Catalan modernist artists (including Gaudi and Picasso) during the 1890s
Picasso Museum: Houses one of the most complete collections of works by Spanish artist Pablo Picasso
Palau de la Música Catalana: Historic concert hall designed in the Catalan modernist style; it is known for its incredible colors and design details
Placa Reial: A beautiful and lively square surrounded by cafes, restaurants, and nightclubs; the square itself contains a large fountain and is filled with swaying palms and wrought-iron benches
---
2. Be Enchanted by El Born
While the Gothic Quarter is best described as "dramatic" and "medieval," the nearby neighborhood of El Born is elegant, artistic and trendy. Both neighborhoods are equally walkable, though Derek and I both favored strolling through El Born a bit more.
Twinkling string lights lined many of the narrow stone alleyways, giving them an air of whimsy and wonder. All sorts of electric shops, art galleries, and boutiques had their doors propped open, encouraging visitors to wander on in.
El Born is a superb neighborhood for drinking and dining, from the hipster cafes to the trendy cocktail bars to the dimly lit taverns. I highly recommend grabbing dinner here at least once – there are dozens of options for enjoying flavorful Catalan cooking.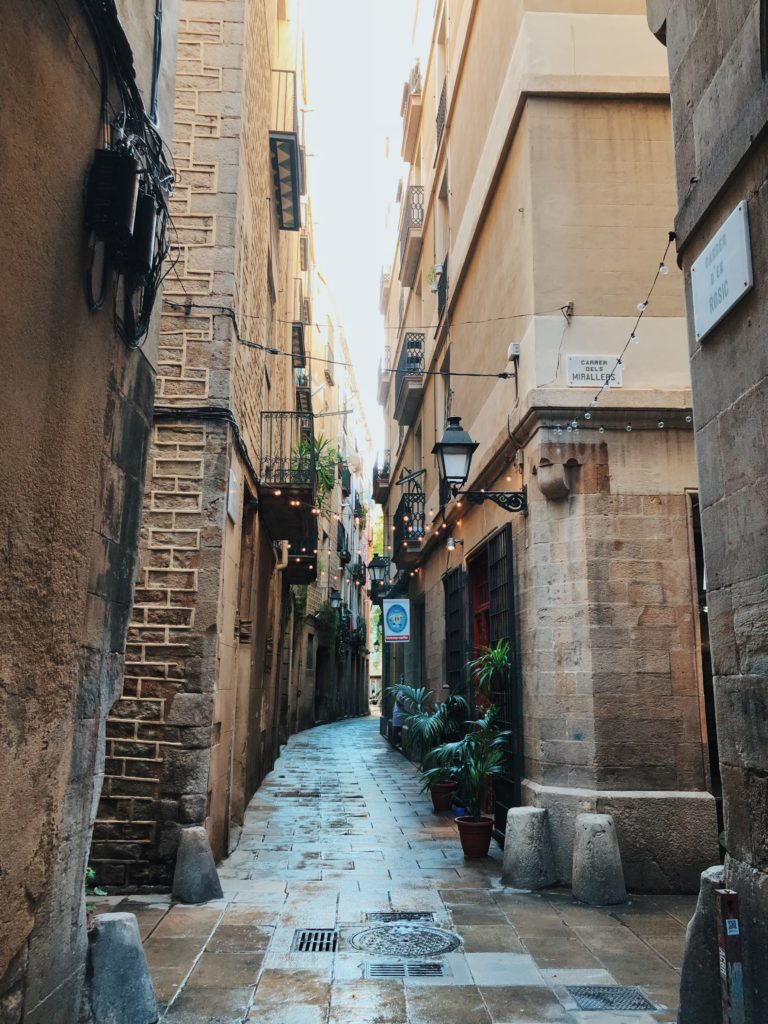 Don't miss the Passeig del Born, a scenic tree-lined promenade known for its historic architecture and many independent cafes and restaurants.
---
3. Stroll Down Las Ramblas
If you're looking for the liveliest walking street in all of Barcelona, look no further than Las Ramblas.
Las Ramblas stretches from the Plaça de Catalunya to the Columbus Monument, a distance of less than one mile. To the east is the Gothic Quarter, and to the west is the neighborhood of El Raval.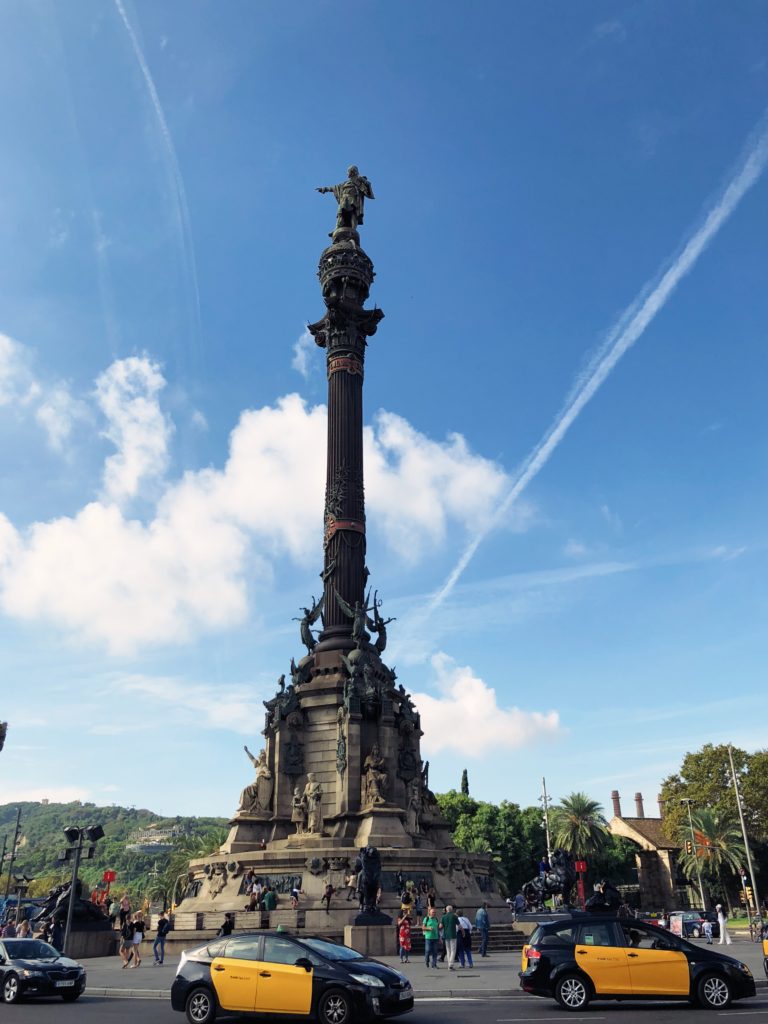 Fun fact: the name of the street is actually La Rambla, but because it is separated into multiple distinct sections, it is commonly referred to in the plural, Las Ramblas. Restaurants, bars and clubs, souvenir kiosks, flower stalls, street performers, and a steady stream of pedestrians fill every inch of this famous boulevard.
Depending on who you ask, you may hear vastly different opinions on Las Ramblas; some may refer to it as a hub of social activity with an abundance of shopping, sightseeing and nightlife, while others may write it off as a sleazy tourist trap.
I'm a bit inclined to agree with latter opinion – that said, I still recommend walking down the length of Las Ramblas, if only to see what all the fuss is about.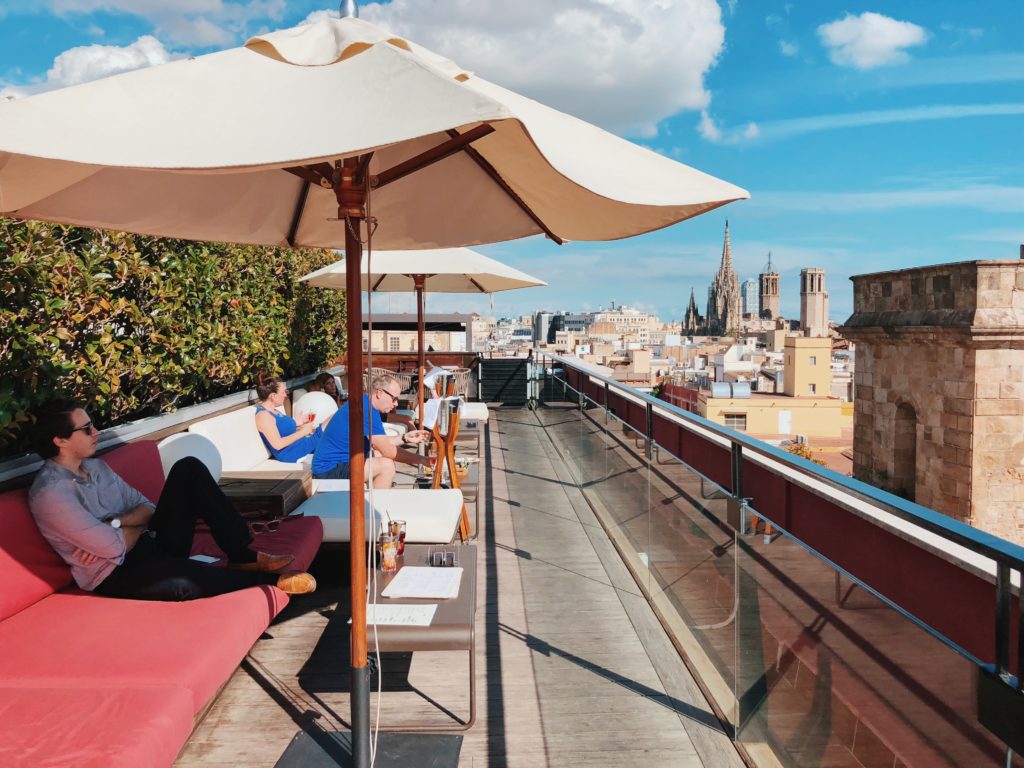 La Boqueria food market and the Columbus Monument alone were worth the trip to Las Ramblas for us. And if you're looking for a ritzy rooftop bar or lively club, you'll likely find that here, too.
(But do be aware that there are many pickpockets in this area of Barcelona!)
---
4. Gaze Upon Gaudi's Iconic Constructions
For many people, the first thing they think of when they think of Barcelona is Antoni Gaudi.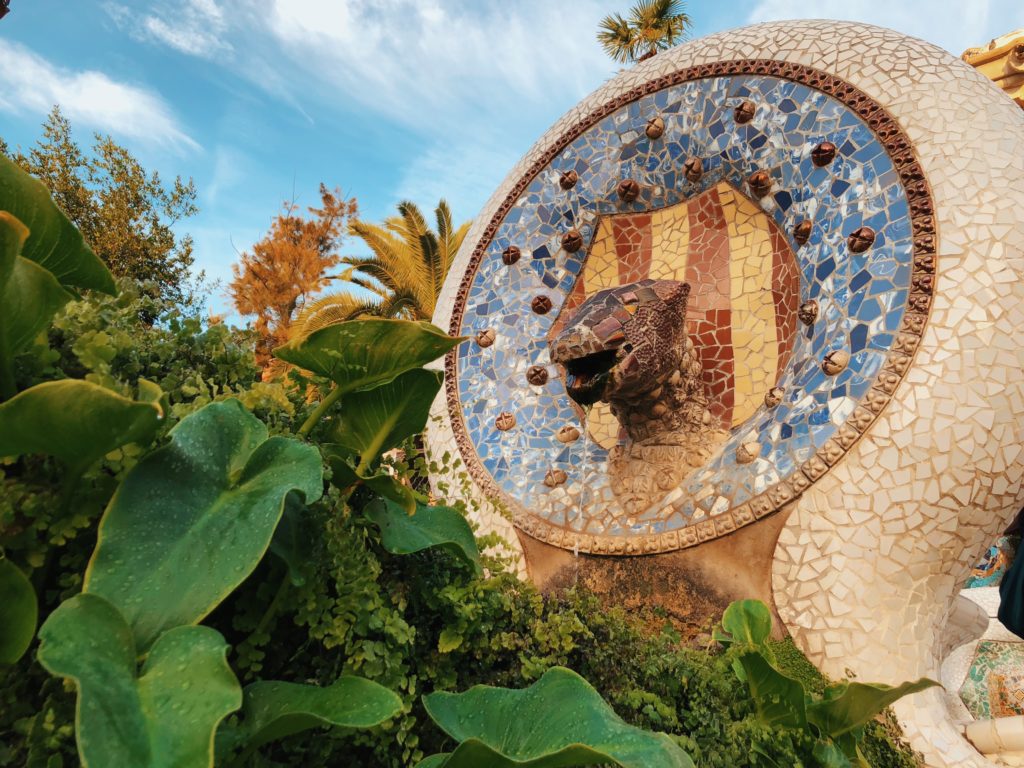 Now, they may not know that they're thinking about the leader of Catalan Modernist architecture, but nonetheless, his creations are clear as day in their minds: Park Güell, La Sagrada Familia, Casa Battlo, Casa Mila…
In actuality, Gaudi's influence can be spotted all across Barcelona, including blink-and-you'll-miss-'em details like the lampposts in Placa Reial. However, for the casual visitor to Barcelona, seeing the most famous constructions should be enough Gaudi for one trip!
Antoni Gaudi's creations tend to be easy to recognize; they're colorful, whimsical, and otherworldly. Many of his works were influenced by both nature and religion, and contain details such as stained glass, ceramics, and curved lines.
When planning to visit the Gaudi sights, I STRONGLY urge you to purchase tickets online in advance, especially for Park Güell and La Sagrada Familia.
Park Güell
In an effort to avoid the tourist crowds and (hopefully) find some soft, pretty lighting, we decided to time our visit to Park Güell with sunrise…and I'm so glad we did!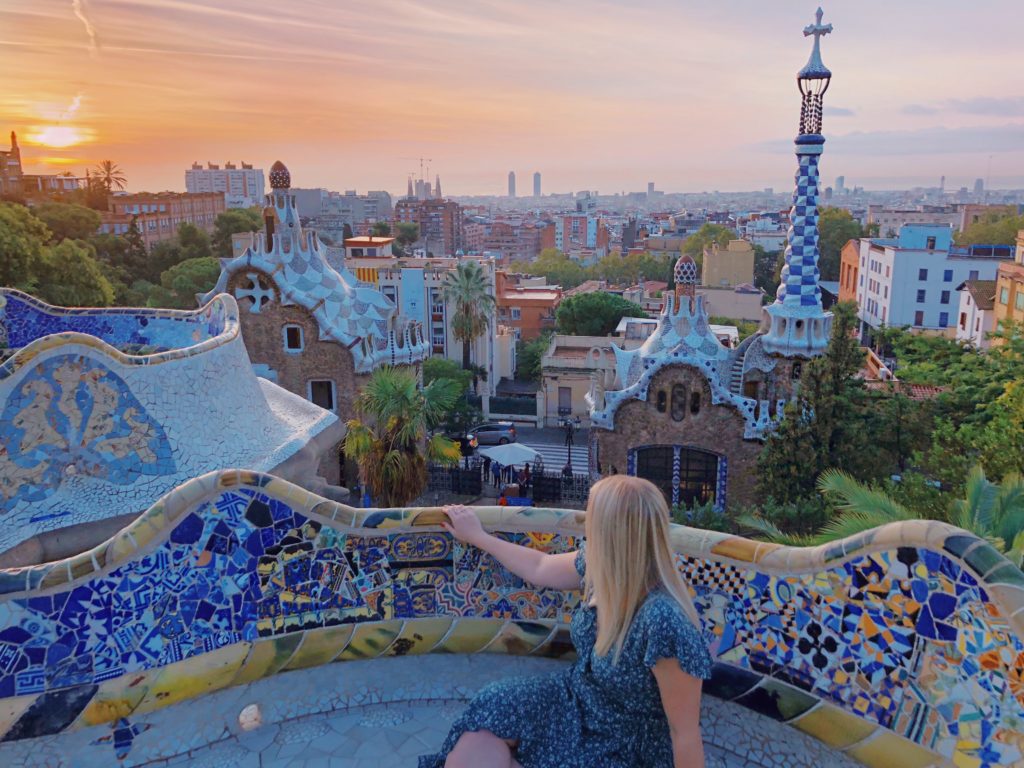 We had actually purchased tickets online for the 8:00am entry (the time when the park officially opened; check current park hours here), but because we ended up arriving at 7:45am, we didn't even need to present our tickets after all.
That's because although the park does have opening and closing hours, you can still enter and exit outside those hours – you just don't need to pay. The more you know!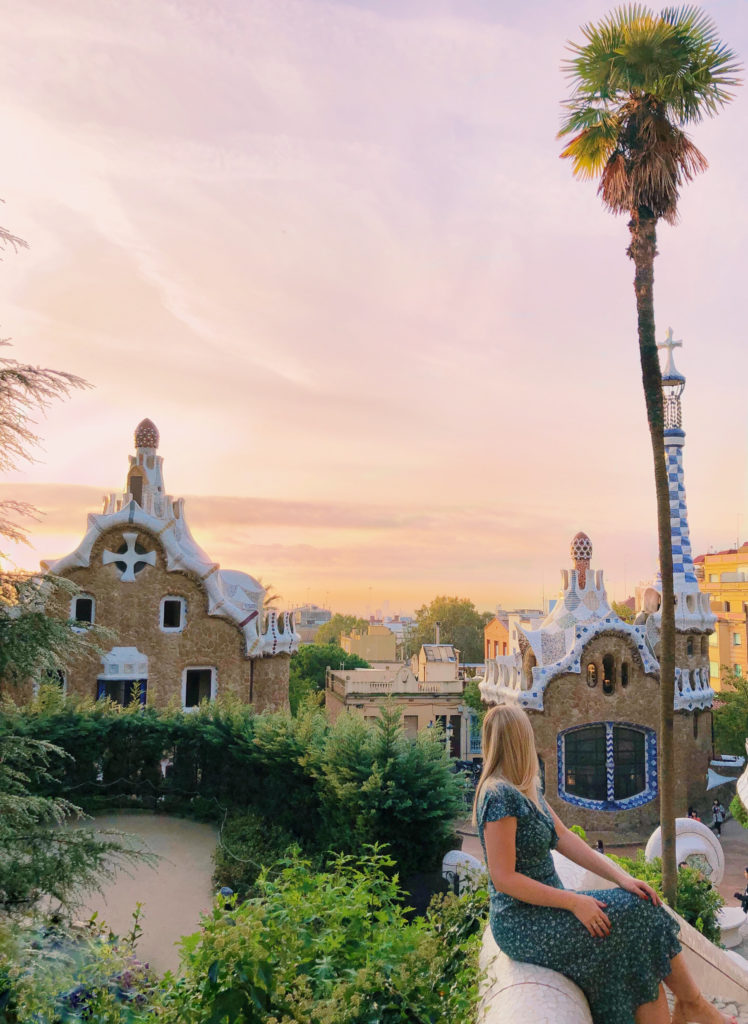 Much to my surprise, Park Güell was already somewhat busy at 7:45am. We had to wait in line for that "classic" shot from above for around 10 minutes, though the view was well worth it.
Gingerbread-esque constructions illuminated by swirling pink and orange cotton candy skies? SWOON.
As colorful and beautiful as the Monumental Zone is, I actually preferred exploring outside those boundaries even more; the selfie sticks and photo shoots just got to be a little much. I found the rest of Park Güell to be much more peaceful!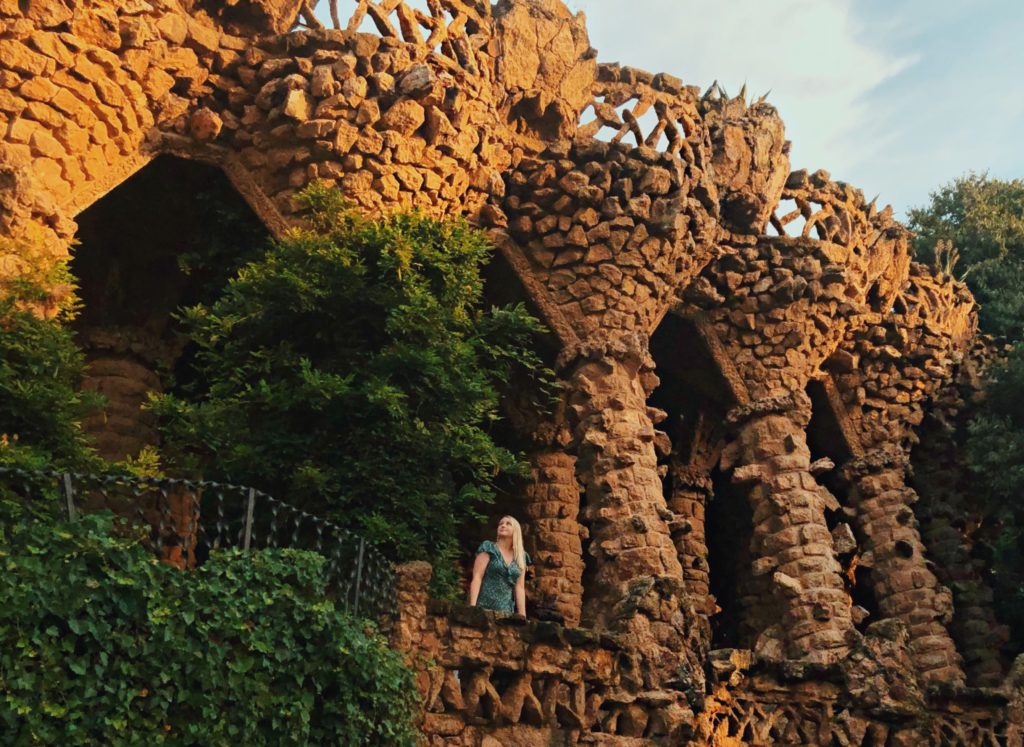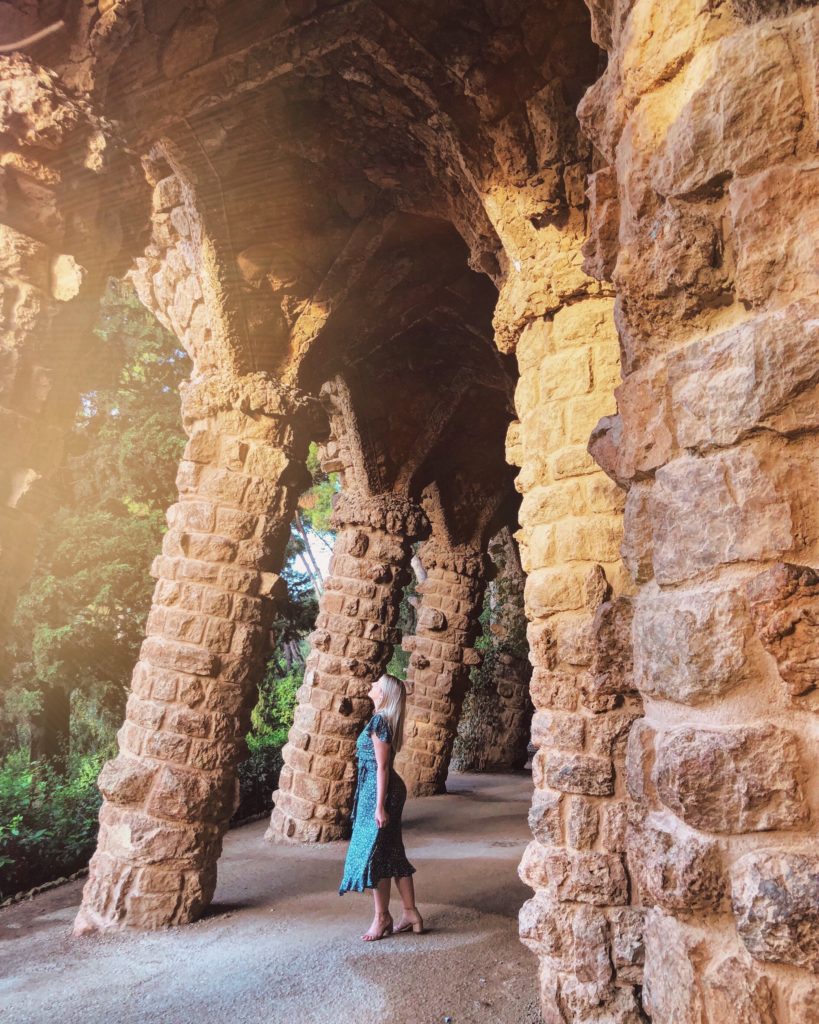 All in all, we spent around 1.5 hours (from 7:45am to 9:15am) exploring Park Güell.
It's hands-down one of the most unique architectural works I've ever seen in Europe, but I do recommend visiting either during the early morning or early evening. I can only imagine how large the crowds are during peak daytime hours!
La Sagrada Familia
We visited La Sagrada Familia the same day as Park Güell, so we purchased tickets online for one of the afternoon time slots, around 3:00pm.
I definitely recommend visiting during either the morning or late afternoon, when the sunlight will stream in through the stained glass windows at an angle.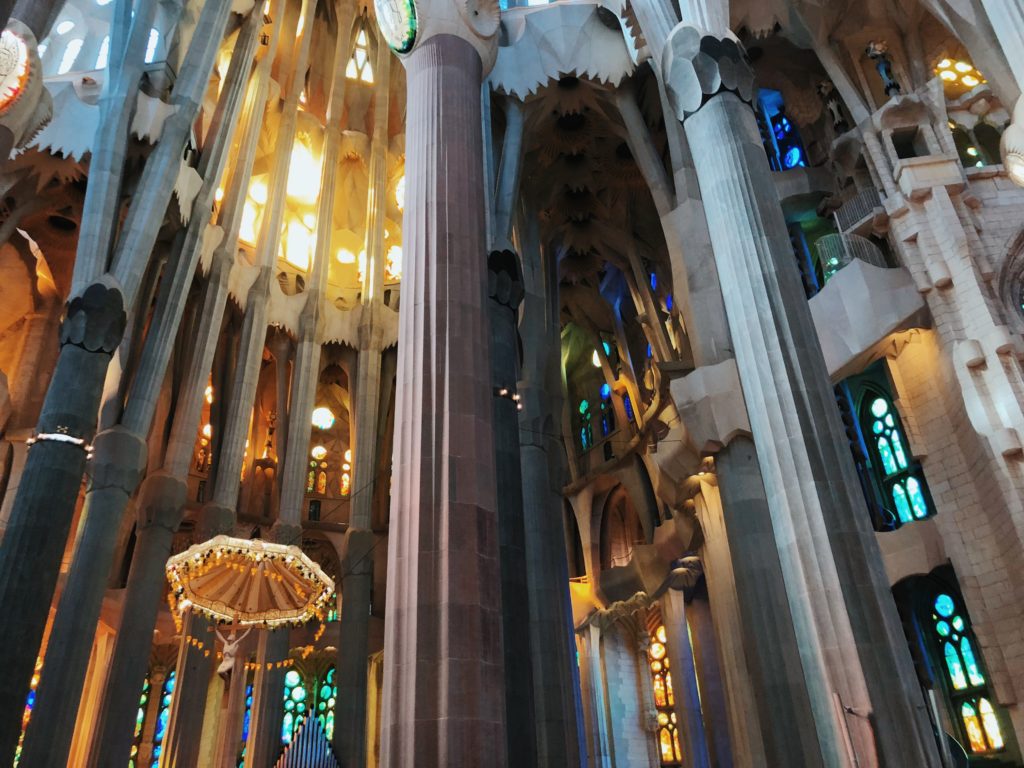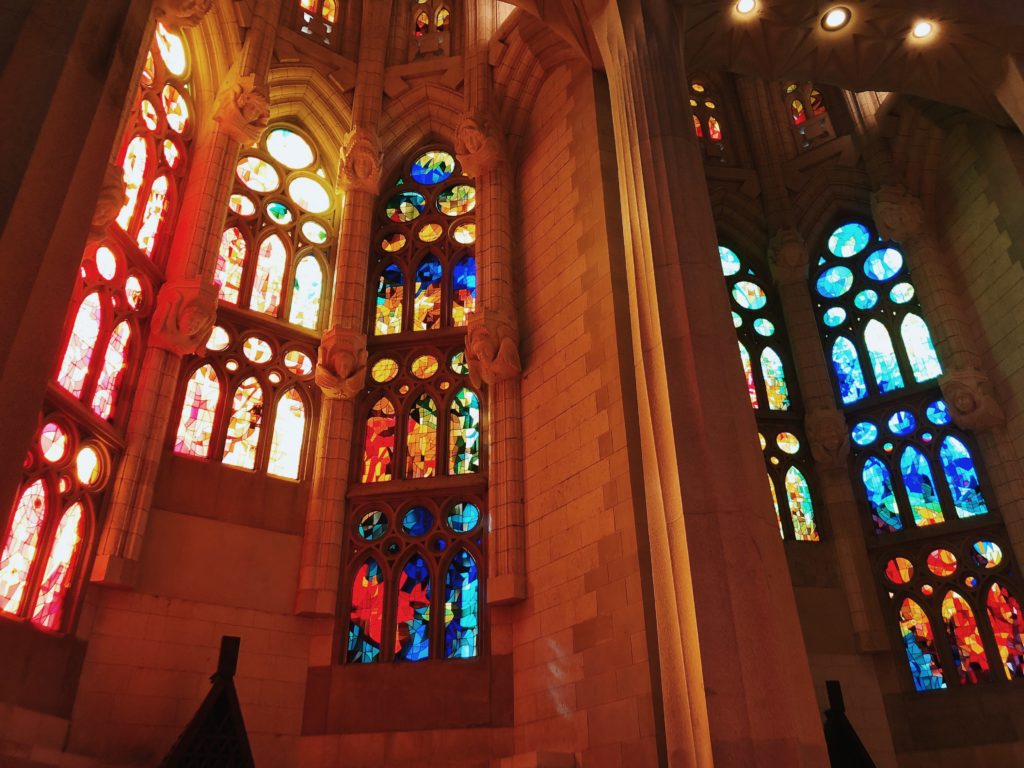 This is La Sagrada Familia at its finest, when the curved, white interior is awash in a rainbow of colored sunlight.
I also recommend going up into the towers (select this option when booking your ticket online), although I'll admit it was a bit brief and anticlimactic. Still, when in Rome Barcelona, right?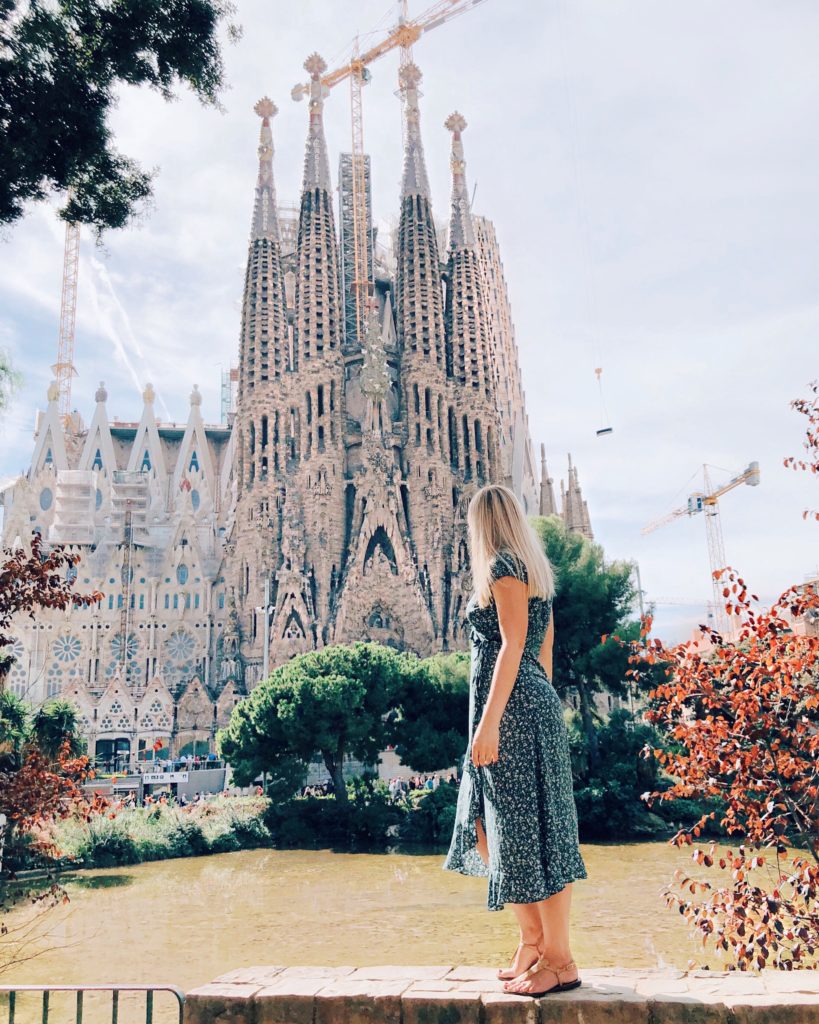 For the best exterior views of La Sagrada Familia, head to the park directly across the street (Placa de Gaudi), or to the rooftop bar of the Ayre Hotel Rosellon. Order a cocktail and soak it allllll in!
Casa Battlo & Casa Mila (La Pedrera)
These two constructions are considered to be the other major Gaudi "must sees" in Barcelona. However, both Derek and I were feeling a bit "Gaudi-ed out" after Park Güell and La Sagrada Familia.
So, we decided to skip the interior tours and just spent a few moments admiring the exteriors instead. Which I do recommend, even if you're not planning to go inside.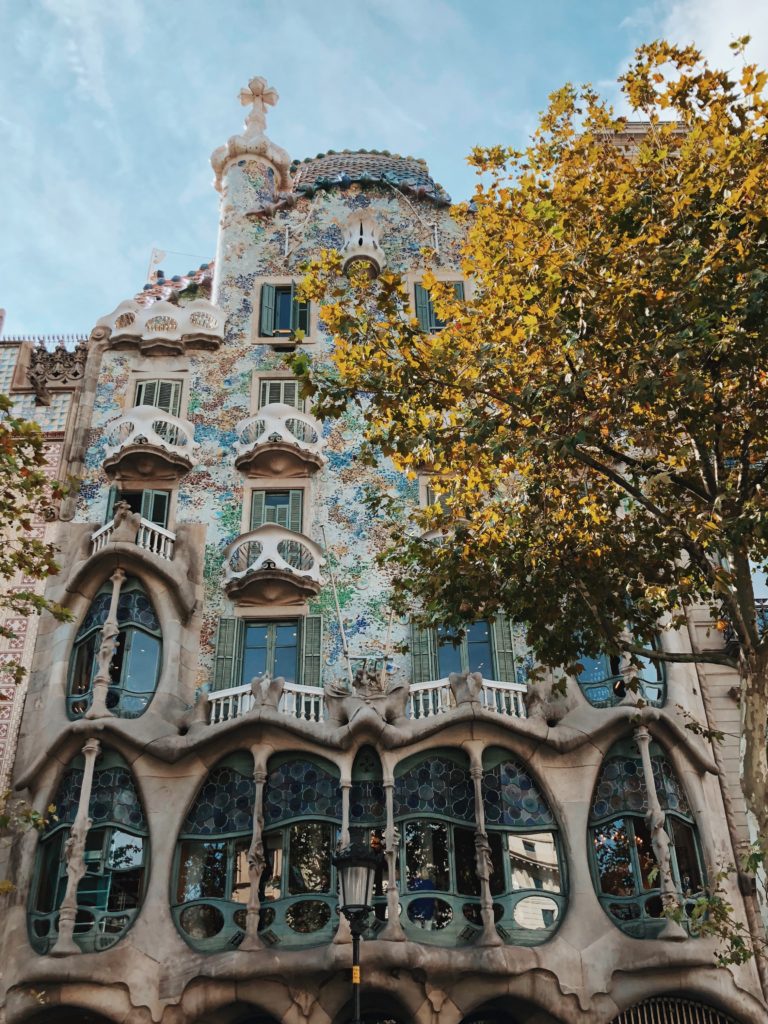 You can learn more about visiting Casa Battlo and Casa Mila (also known as La Pedrera) and pre-book your tickets on their respective websites.
---
5. Hit the Beach
In my opinion, if there's one thing that really makes Barcelona stand out among the crowd of major European cities, it's the beaches.
Think about it: sidewalk cafes, cathedrals, historic architecture, fine art museums, and sprawling parks are the norm in almost every large city in Europe.
But swaying palms, ocean breezes, and sandy shorelines? Not so much!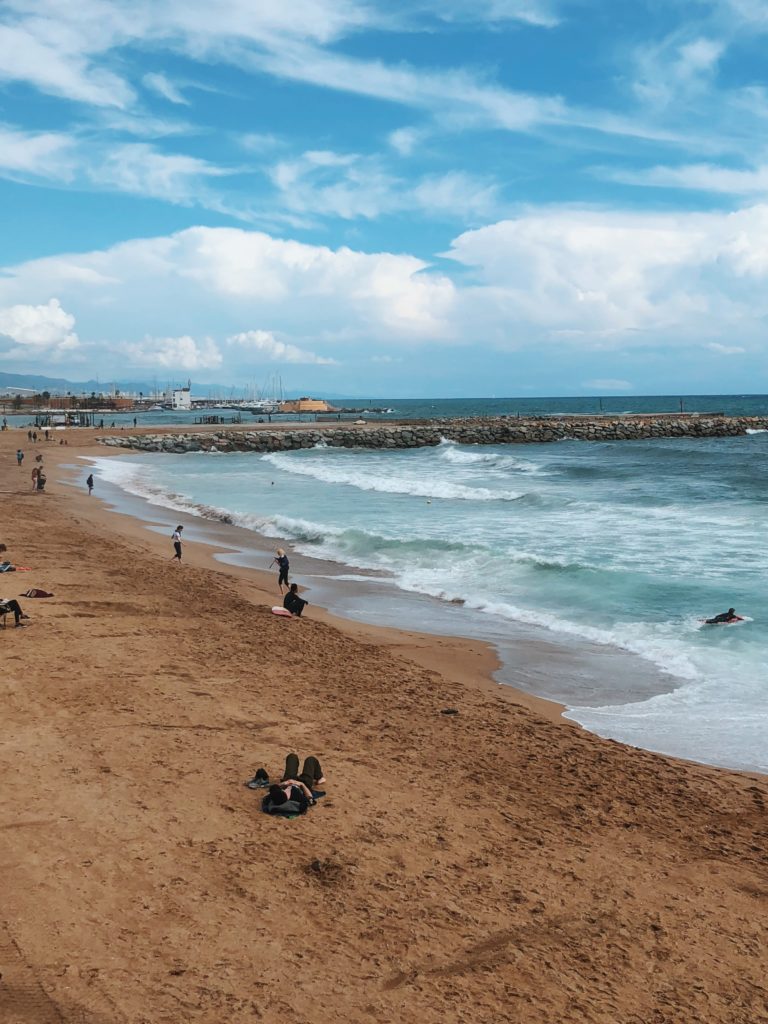 Barcelona's sun-drenched beaches are the perfect place for aimless strolling, bike-riding, or simply sitting and enjoying the warm climate. It was too chilly for swimming (for us) when we visited in October, but there were still plenty of surfers out catching waves, which made for easy entertainment.
There are also several beach bars that are nice for grabbing a coffee or cocktail and soaking in the views. And of course, the best seafood in Barcelona is found at the restaurants close to the ocean itself.
I also recommend making some time to walk around Port Vell, Barcelona's waterfront harbor. There's a wide, tree-lined promenade that's nice for strolling and sightseeing.
---
6. Unwind in Parc de la Ciutadella
Parc de la Ciutadella was one of our favorite unexpected discoveries in Barcelona. Although I was familiar with the park, I didn't realize quite how stunning it would be until we stumbled into it one morning.
Now, I can't imagine not including this park on any Barcelona itinerary!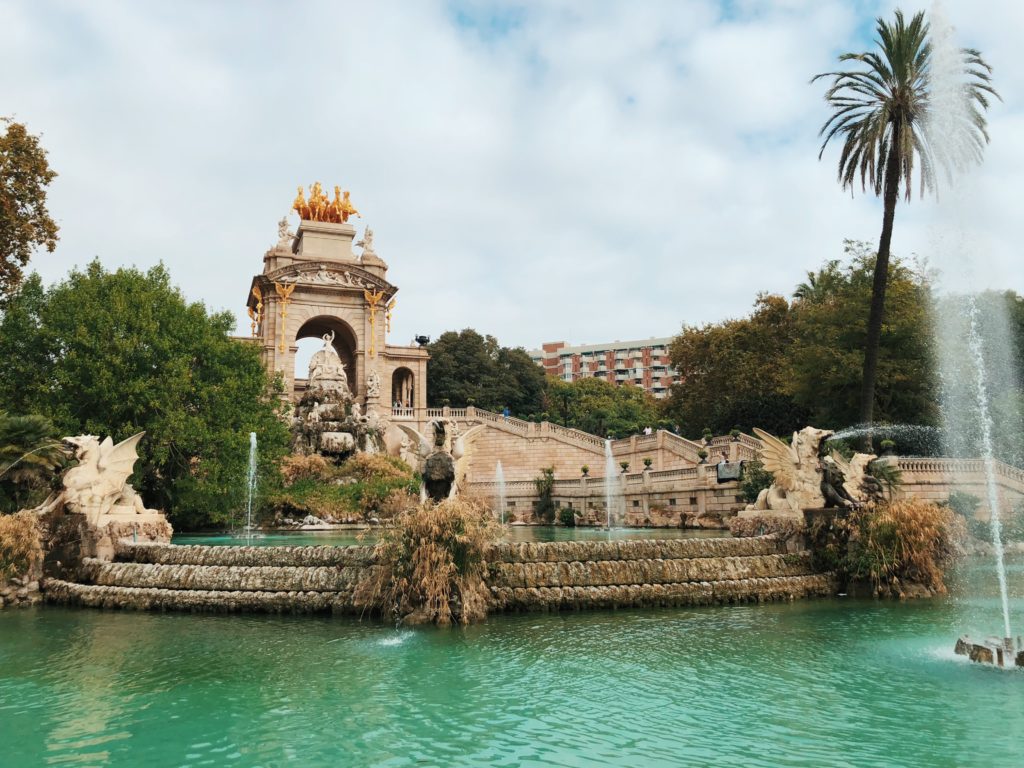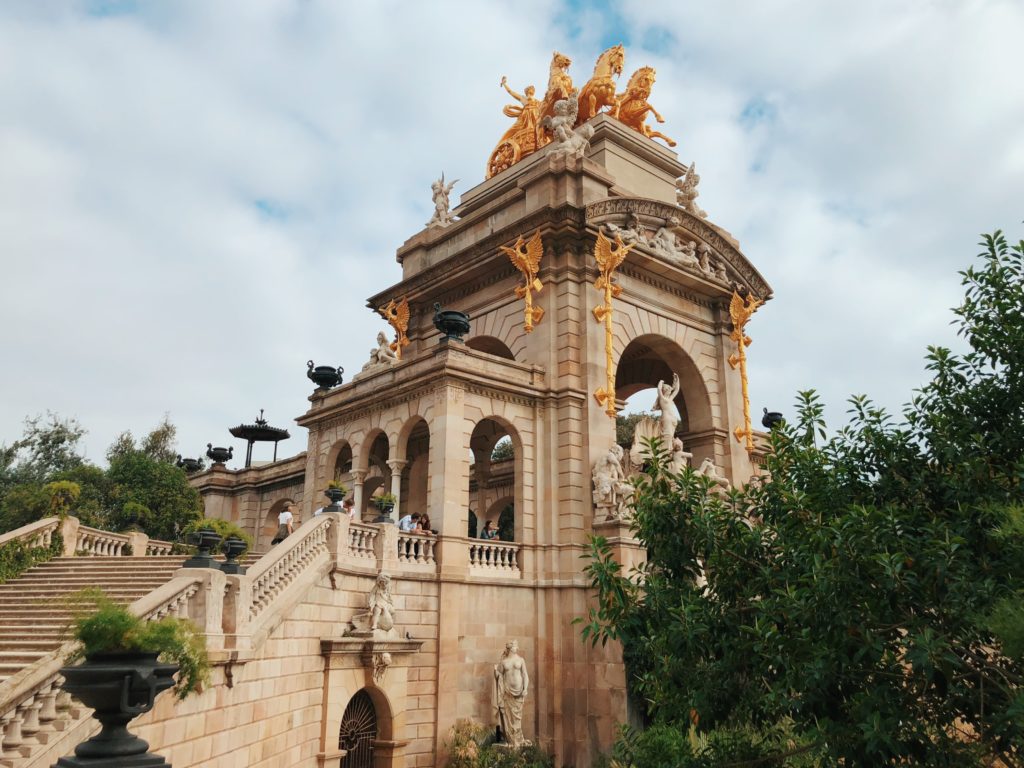 The park as a whole was a peaceful and scenic place to wander around, but the elaborate fountain – with its larger than life sculptures and ornate carvings – was the real showstopper.
On the outer edge of Parc de la Ciutadella is also where you'll find the Arc de Triomf – not as iconic as the Parisian version, in my opinion, but still incredibly beautiful and worth visiting.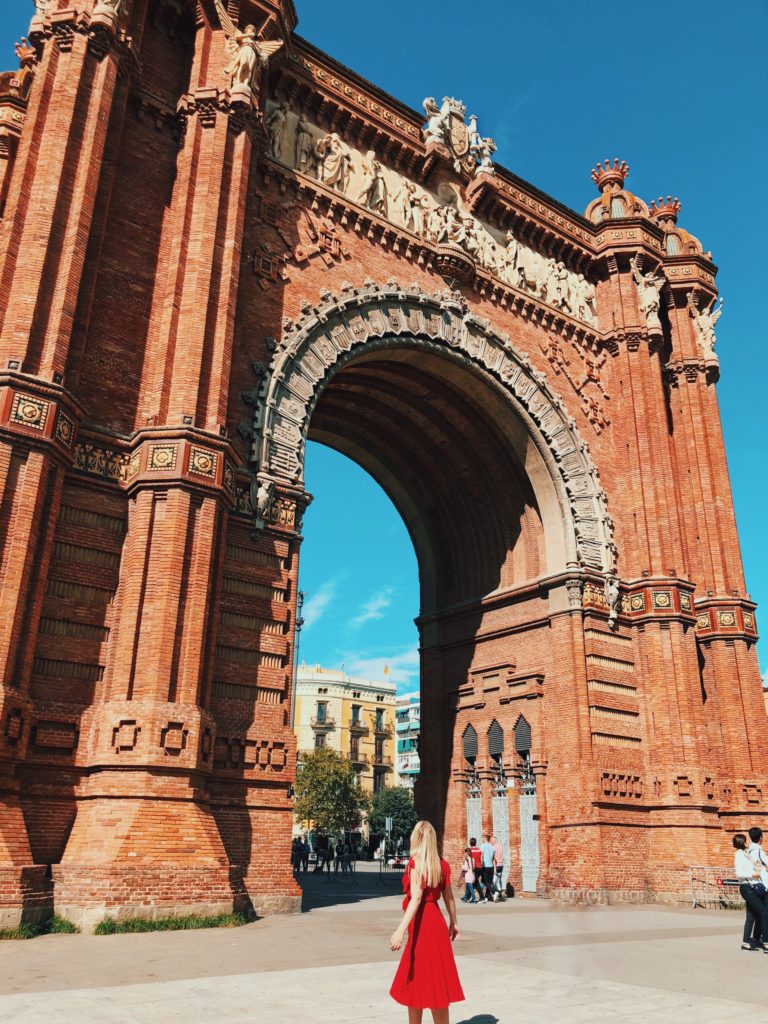 Short on time and worried about squeezing everything on this list into your itinerary? If I had just ONE day in Barcelona, I would prioritize seeing the Gothic Quarter, El Born, Park Güell, and La Sagrada Familia.
Regardless, I have no doubt that any traveler can find something they'll love in a city as big and vibrant as Barcelona. Happy travels!
---
Pin It!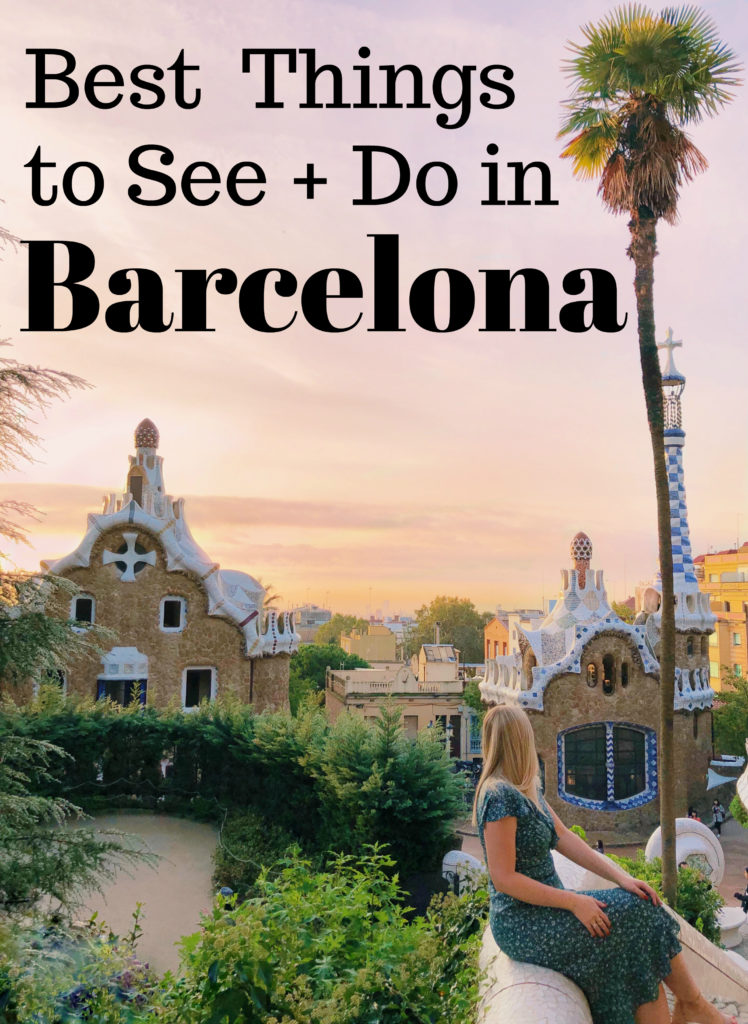 ---
Planning a trip to Barcelona? What questions do you have about visiting? Also, what's YOUR favorite big city in Europe?
The post Beautiful Barcelona: The Best Things to See & Do appeared first on The Wandering Blonde.
[ad_2]