[ad_1]

Imagine having a job where you are paid money WHILE you are traveling the world. It sounds like the kind of thing that dreams are made of. But we've got a secret to share with you – this can be your reality. 
All you have to do is be willing to work to achieve your dreams of traveling everywhere. Take our founder, Alyssa, for example. She is out there traveling and seeing all the world has to offer, with a little help from her (self-made) job. 
You might be thinking "yeah, but I could never have the funds or the flexibility to be traveling all the time." However, with the jobs we're sharing in this article, you can definitely have the funds and the flexibility to be traveling as often as you want! 
Plus, you can also find some great tips for making and saving money while traveling through Alyssa's Wanderlust Workers Program (*Email [email protected] to join the next course!).
In the age of the internet and the gig economy, there has never been a better time to work a job while you a traveling. Giving you the financial freedom and the flexibility to explore new places as and when suits you. 
And, as Alyssa always says "dreams don't work unless you do."
So, let's get to it! Keep scrolling to find out 17 amazing jobs you can do while traveling.
1. Rent Out Your Place (Airbnb host)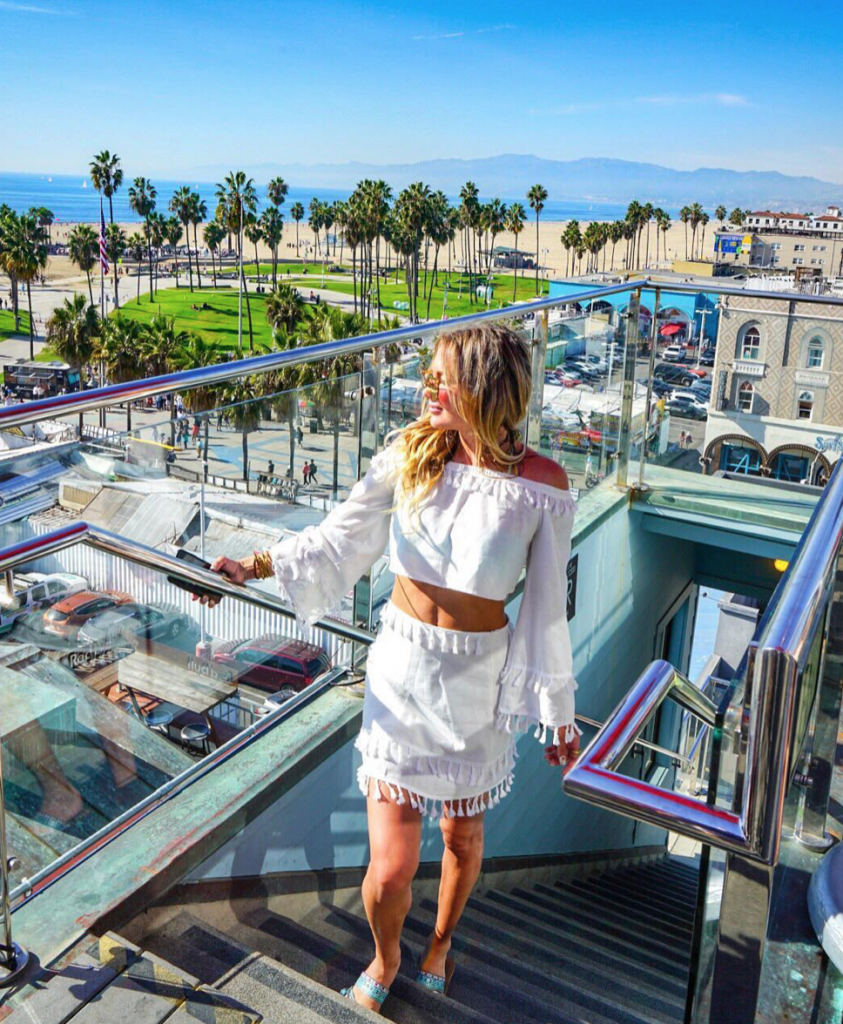 Do you own your own house or apartment? Why not become and Air BnB host and rent your place out to other travelers?
You'll literally be making money while you are sleeping (or traveling). All you'll need to is set up your Air BnB host profile, hire a cleaning company to keep you place clean between guests, and arrange for a rental-company or close friend/family member to oversee your property. Easy! 
Pro-tip: if you're renting your house or bedroom and are planning on traveling for shorter periods of time, you could talk to your landlord about subletting your house/room. It'll mean you don't have to worry about paying rent while you're away, and you'll have a place to come back to!
2. Freelance Writer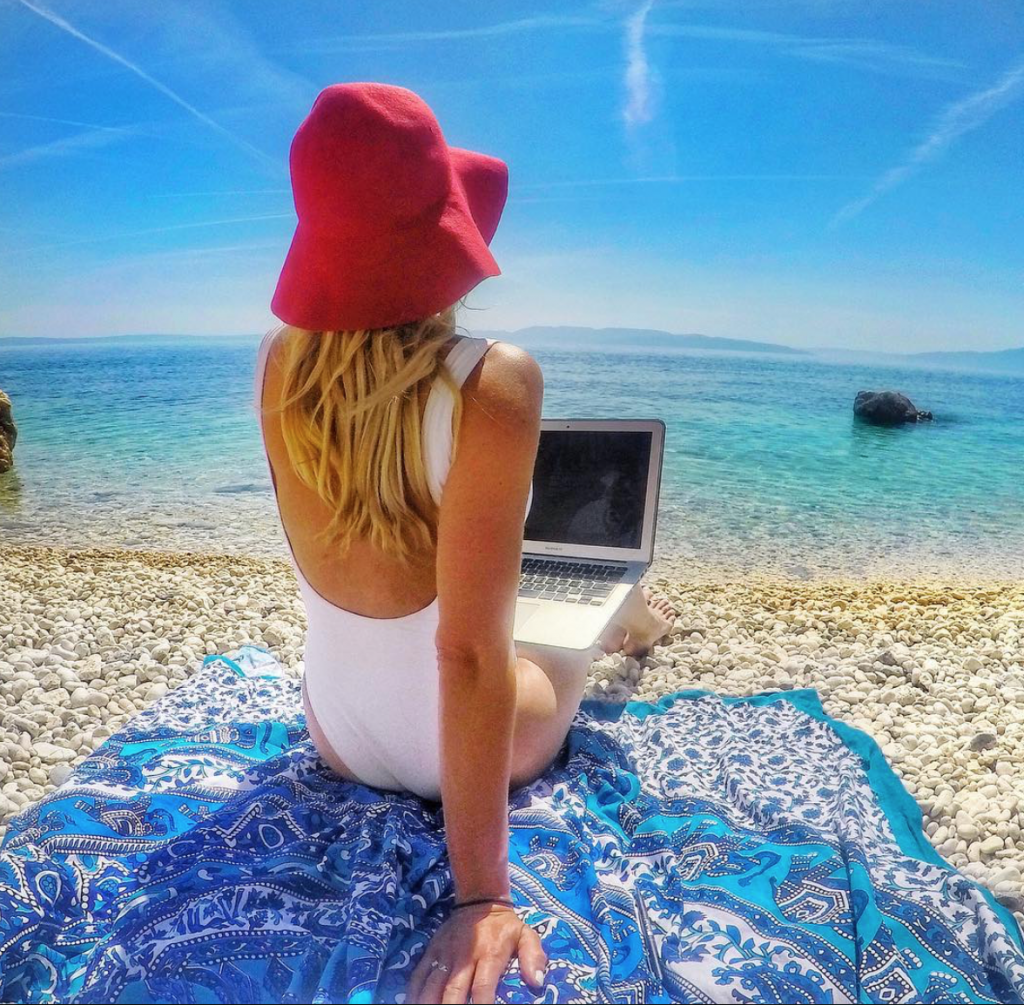 Because there is always so much to write about when you're traveling! 
Whether you want to write about traveling or another topic or topics, online and print publications are always looking for new content. 
All you have to do is reach out to these publications and pitch your story ideas to them! Freelancing is never easy so you may find you have to persist a bit to get your foot in the door. But once you do, and establish some good contacts (and a good reputation) you'll be writing away while still have endless hours for all your travel fun!
Sign Up Here for Alyssa's Course on How to Get Freelance Jobs!
3. Travel photographer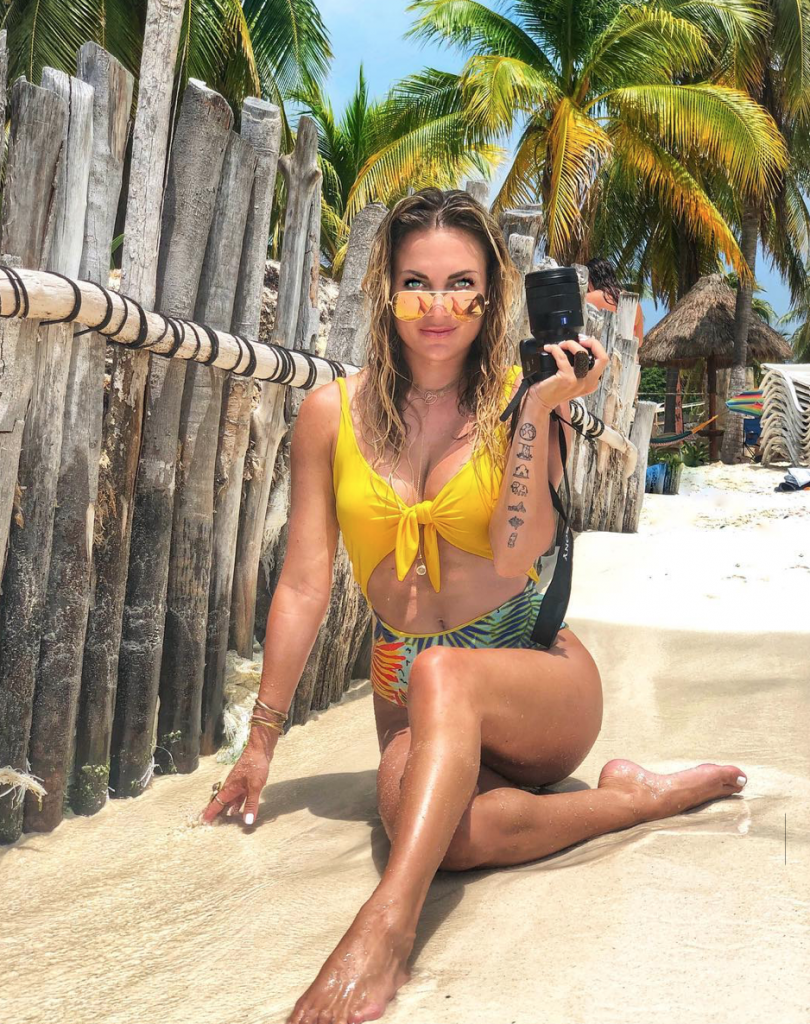 Have a camera? Love taking photos? Well, you could sell said photos and make money while traveling!
Whether you're into travel photography, landscape photography, wedding photography photoshoots for marketing or publications or you're a selfietographer, the world is your oyster here.
Plus, social media platforms like Instagram mean you can promote your services and build up a global customer base.
Stock photography websites like Shutterstock are also an easy way to sell your photos, just make sure they are high quality. 
4. Flight Attendant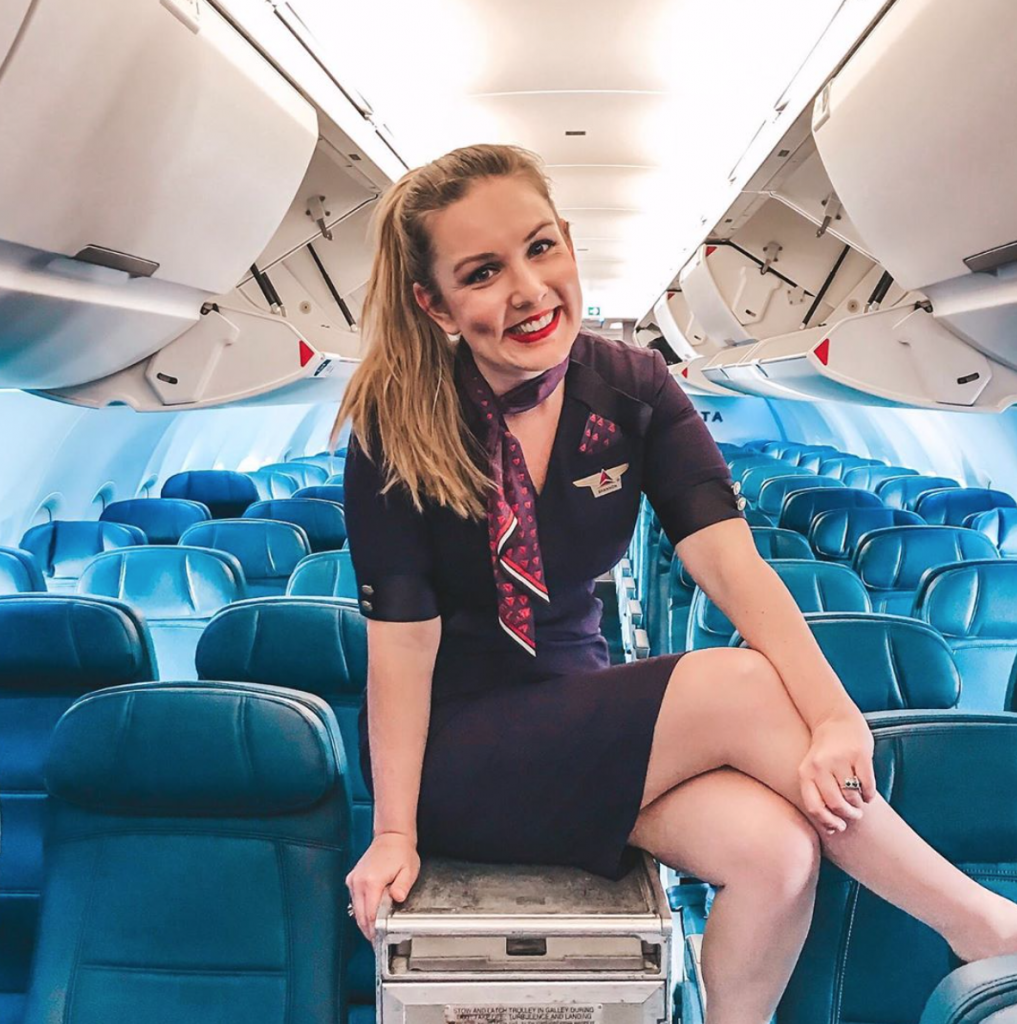 The OG way work while traveling! 
Layovers at your destination will give you plenty of time to get out and explore. Plus, if you want to take time off, you'll have access to heavily discounted flights for yourself and family and friends (depending on the airline you work for).
5. Yoga Teacher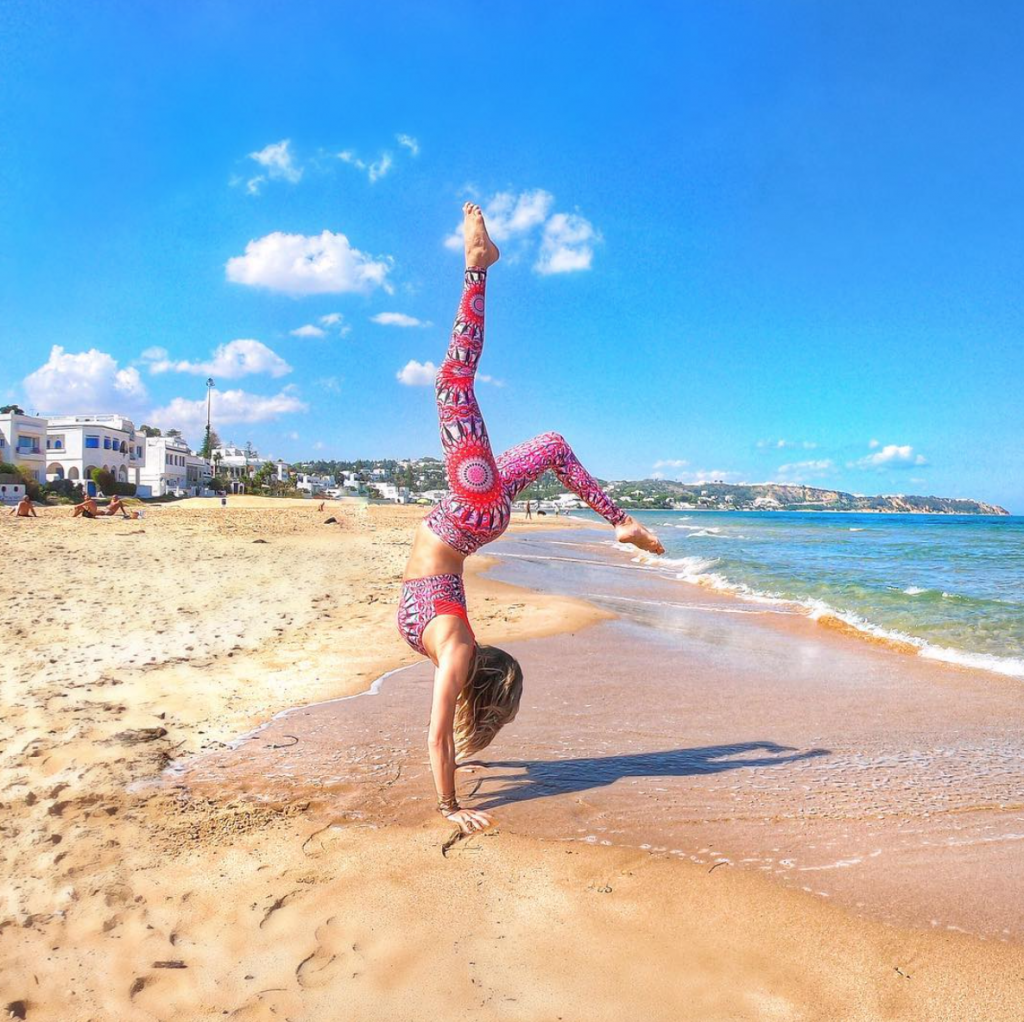 Yoga is becoming more and more popular all over the world. 
So why not teach it while you are traveling?! Websites like Yoga Trade will help you get started and possibly help you line up a job before you arrive at your destination.
As a bonus, you'll be looking your own health and wellbeing while you earn money teaching yoga to others.
If yoga is not your area of expertise, you could try your hand at a different activity. Being a dive instructor, for example, will give you plenty of job opportunities while traveling!
6. Pet Sitting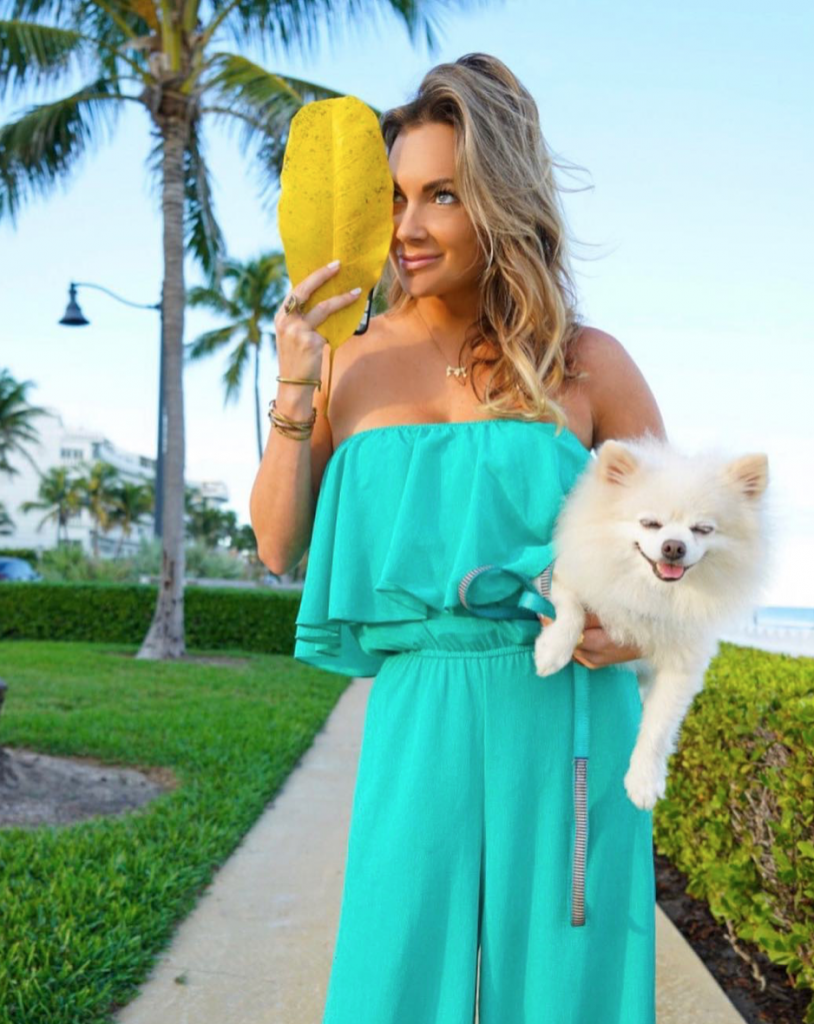 Can you believe that you can get paid to look after someone's pet?! This gig is perfect for the animal and travel lover out there. 
In fact, this would probably be one of Alyssa's dream roles (because she loves animals and travel, obvs).
If you're after more explore time and less cuddle time, try and look after cats as they are more independent than dogs. But if you're not a cat person, well, you'll make it work! Dogs are just so adorable after all!
7. Blogger/Influencer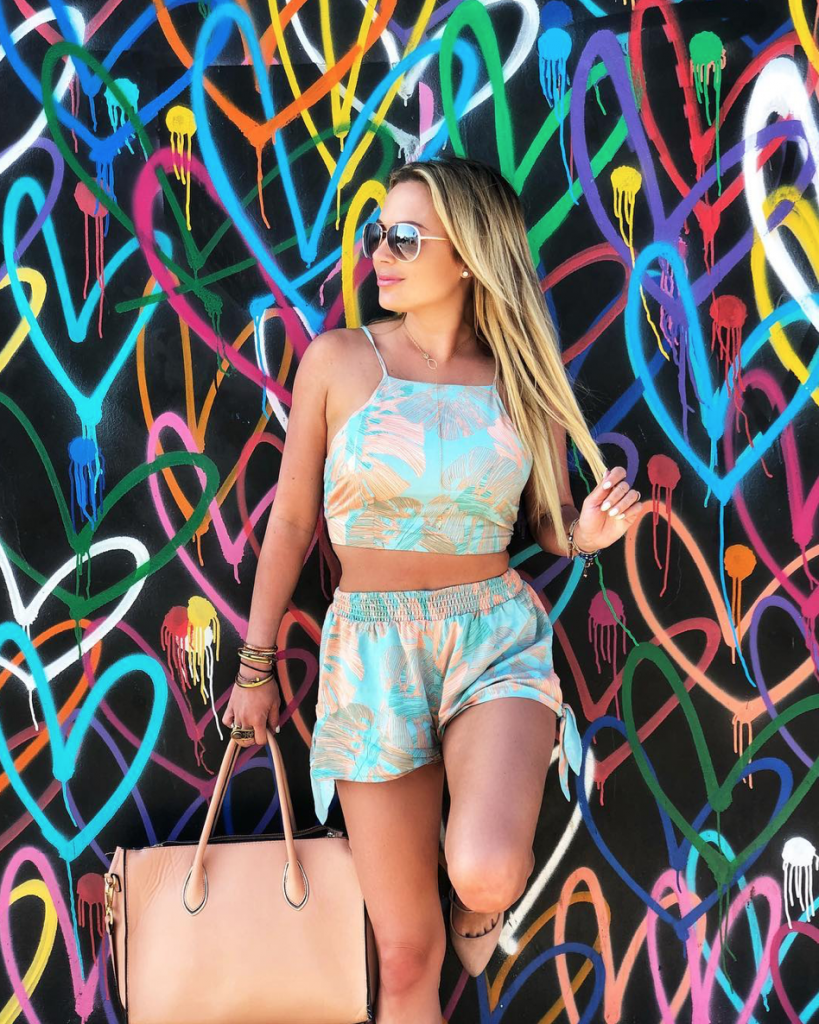 Ask any blogger or influencer, including Alyssa, and they will all tell you that it takes a lot of work to be able to earn money from your blog or Instagram account. 
But if you're dedicated, you can make it happen! 
First up, you need to get started! Find a good template (like WordPress) and set your blog up. 
From there you need to create a ton of content (written and photographic) that interests you and your audience. In time, you'll hopefully be able to turn your blog into something you can profit from while traveling!
According to Alyssa; "There's definitely A TON of learning, techniques, and work that goes into this. I worked 12 hours a day, every day, for 5 years to make it a full time living, but it's totally worth it! Sign up to join my once a year intensive Bali Blogger Bootcamp, or join my waiting list for future online courses, and mini-bootcamps in US cities!"
Sign Up Here for Alyssa's Online and In-Person Bootcamps!
8. Affiliate Links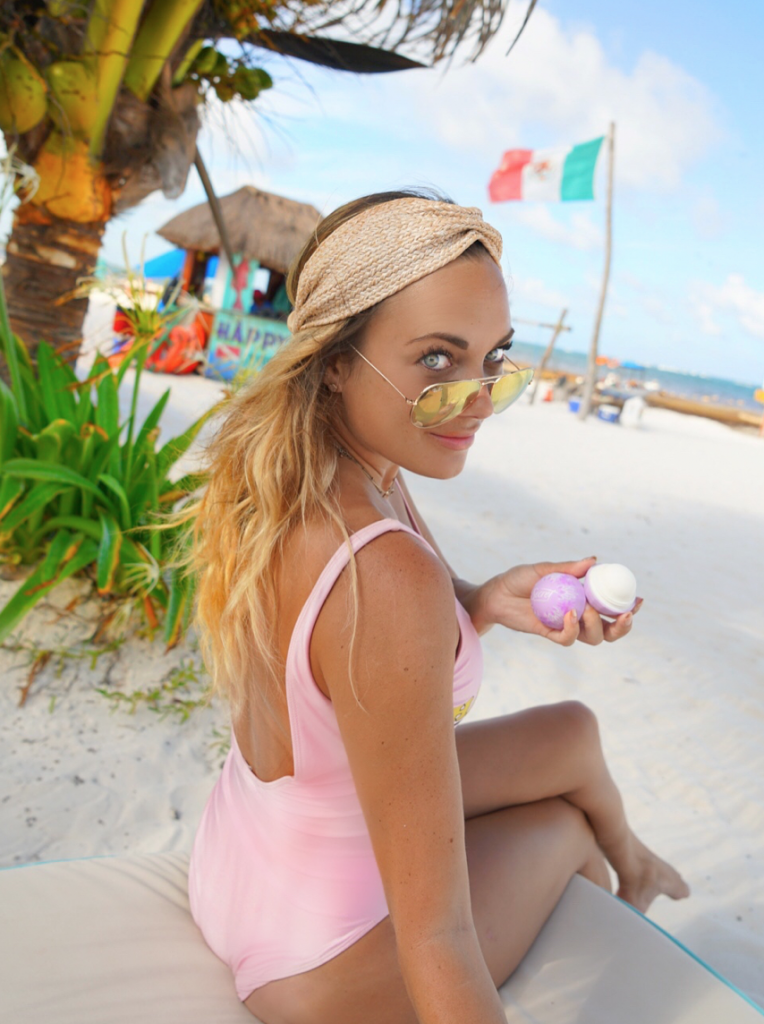 Similar to blogging and influencing this could take a bit of time as you'll need an engaged audience.
This is because you'll most likely be recommending a product or service for purchase. How much you get paid will depend on sales (you'll likely get a commission that's a percentage of the price of the item or service).
However, once you're up and running this is a really great way to make to test out new products and services and make money while traveling.
9. Be A Tour Guide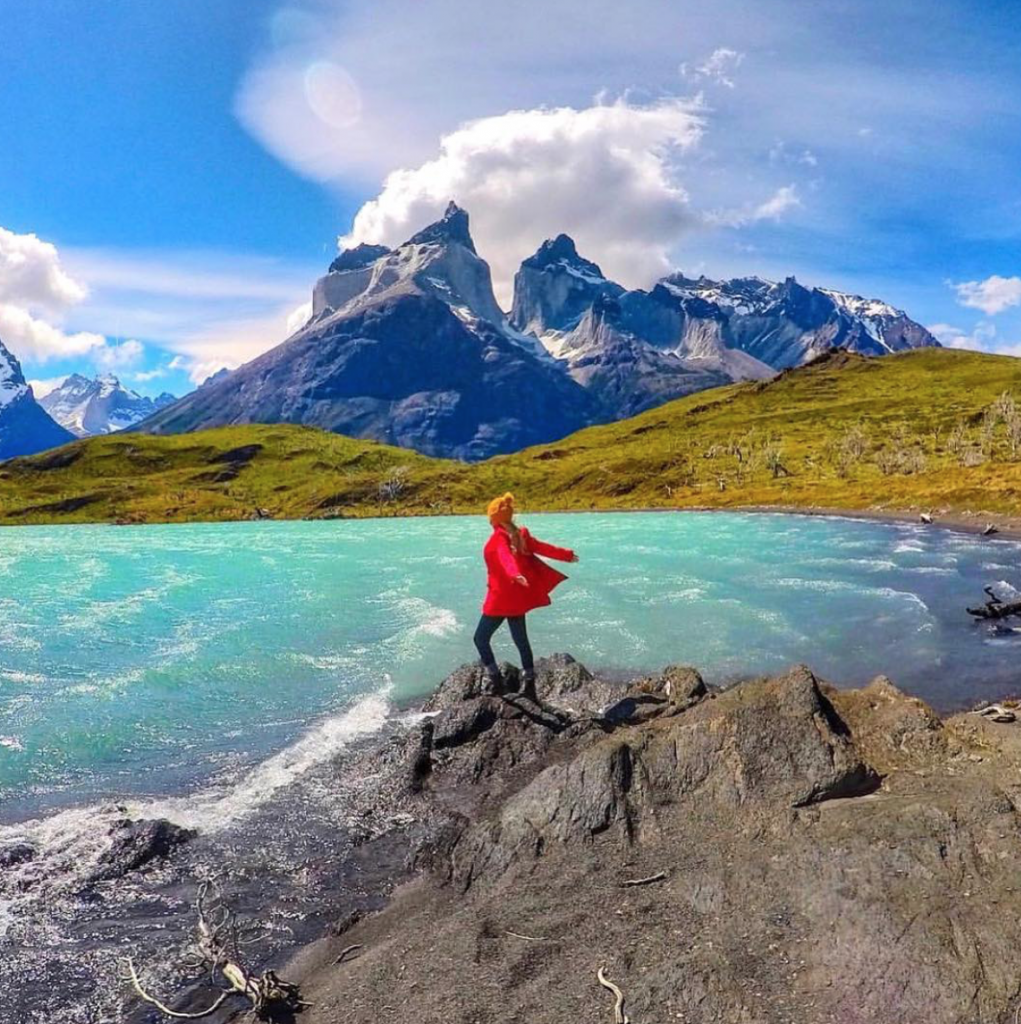 This is a great gig if you're wanting to explore a destination in depth and will be traveling there for a while. 
Having the ability to talk lots and round up big groups of people is also handy here.
Plus you'll meet some great people and on your days off you'll be able to wander off the beaten track and explore sights beyond your tour guide route.
10. Online Language Teacher/Tutor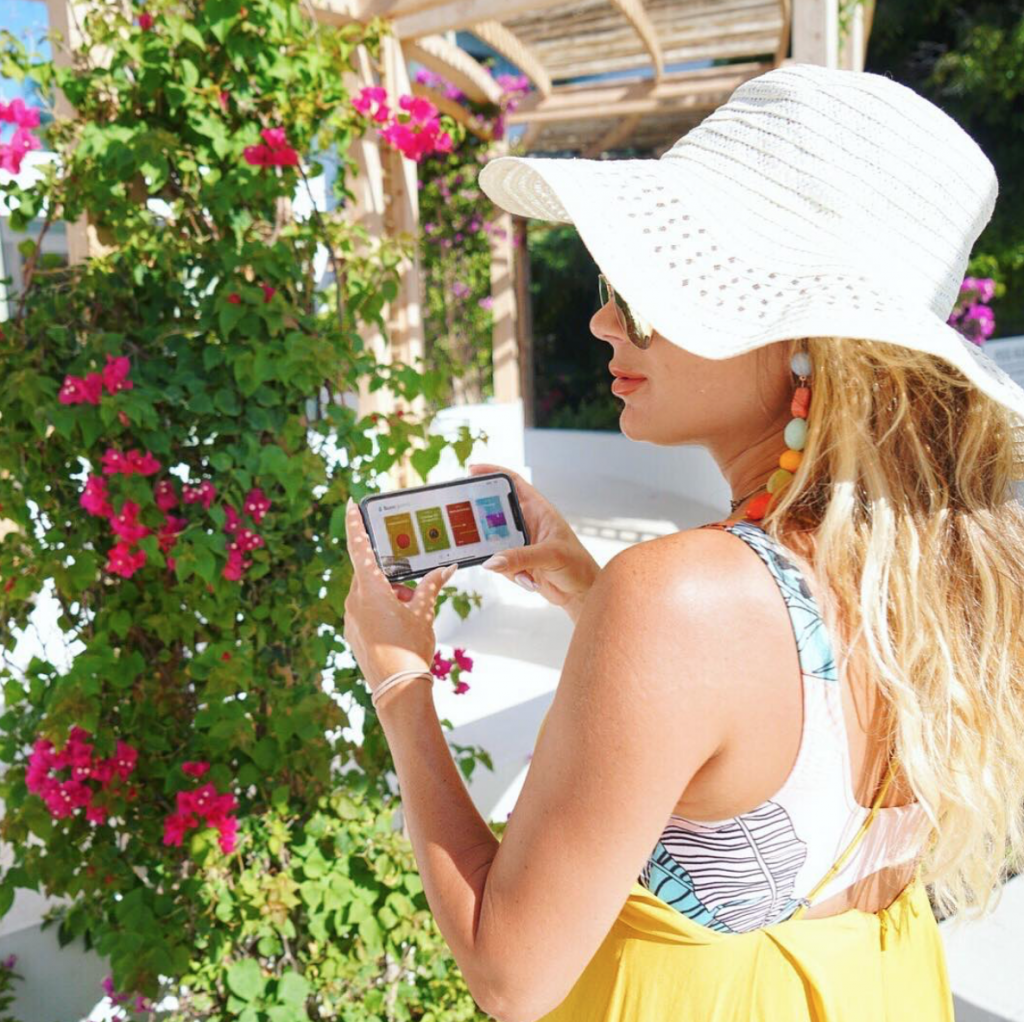 Teaching English abroad is a road well-traveled for many people who want to earn money and travel. 
In fact, you probably know a person or two who's taught English somewhere in the world!
With so many training organizations offering courses online to their students, now is the perfect time for you to teach a language (English or otherwise) online while you are traveling.
In fact, if languages are not your specialty, you could teach a different subject online. Just make sure you've got some qualifications or experience behind you to help support your application.
Not sure how to get a teaching gig? Check out websites for universities, community colleges and technical and trade schools to see what's online courses are available for you to apply for to teach. Alternatively, you could apply at somewhere like Tutor.com.
11. Freelance legal work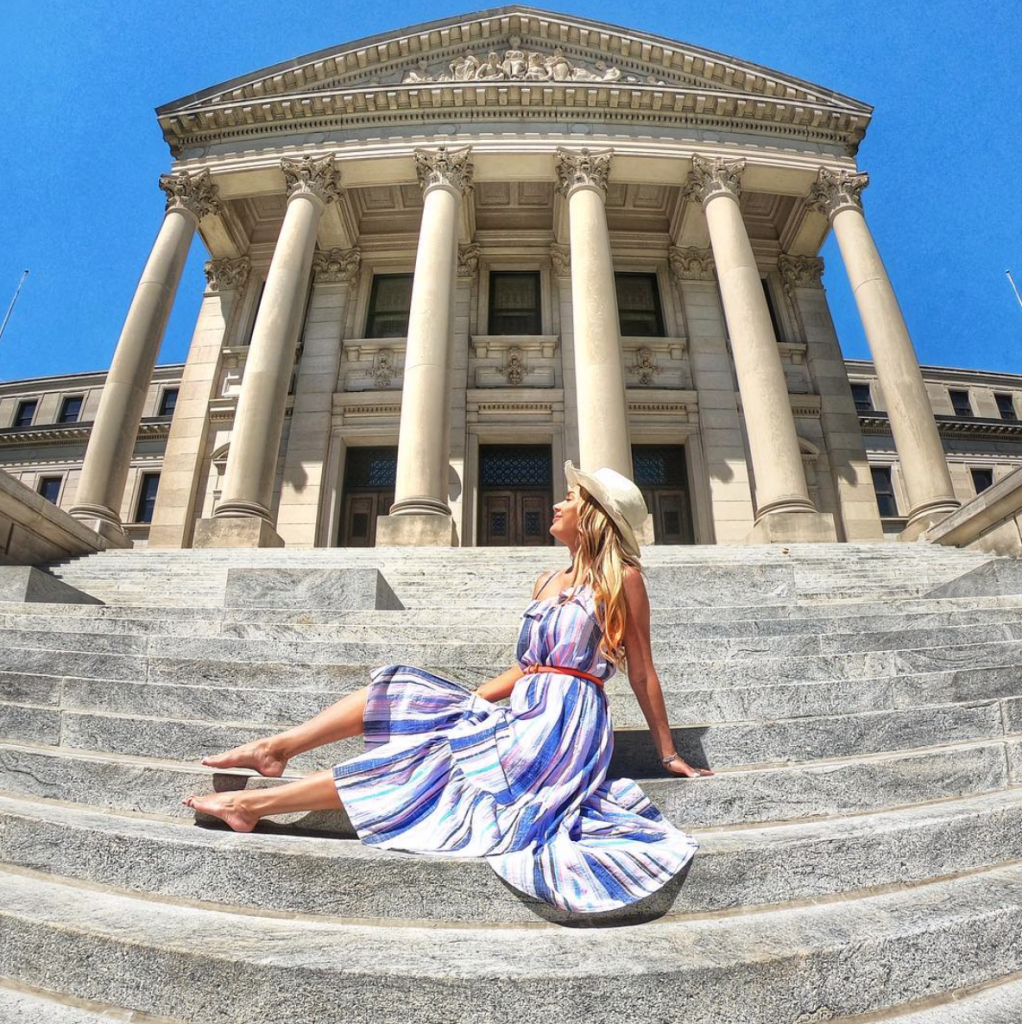 Because even lawyers like to get out of the courtroom!
A lot of law firms are aware of the benefits of having employees or contractors able to work from home/anywhere in the world. In fact, businesses like the Montage Legal Grouphave made freelance legal work their core focus.
Not only will you be able to challenge your mind by trying to sole a legal case, but you'll be able to do it while traveling, preferably poolside. 
A massive win for any law and travel lovers out there.
12. Web design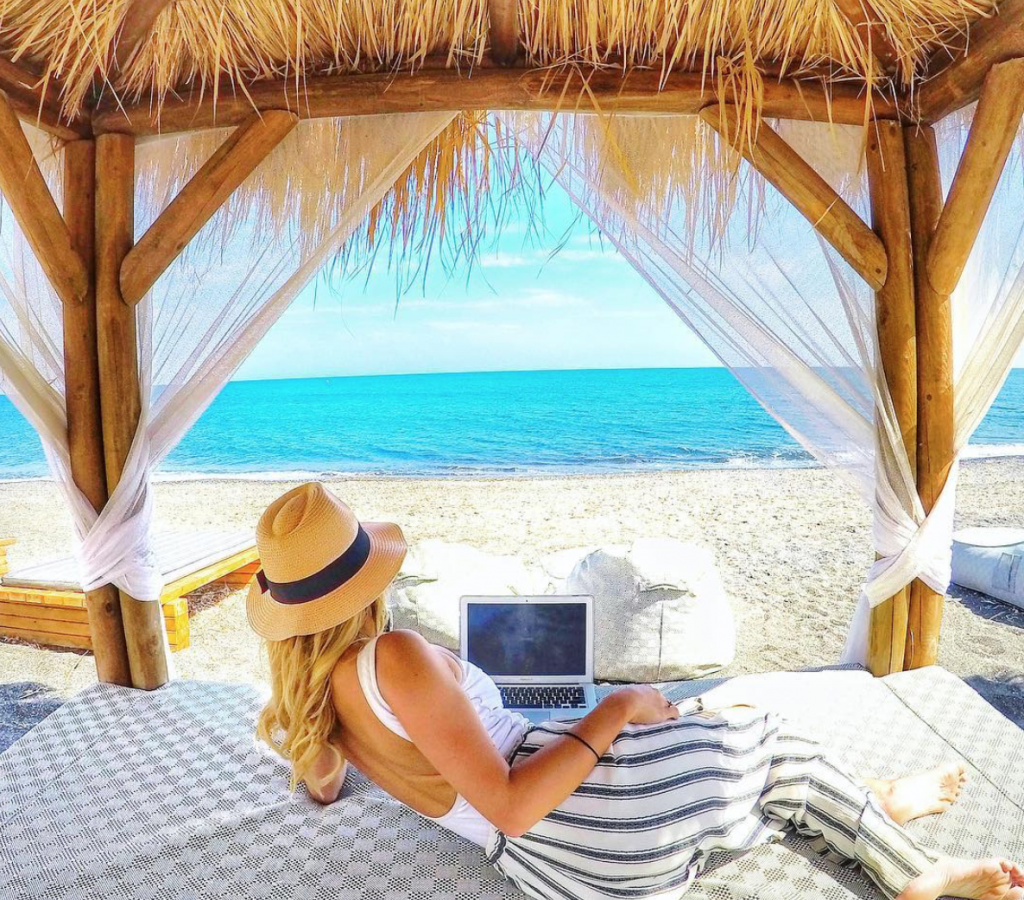 All you need is your laptop and an internet connection and you can do this job from anywhere in the world.
If you don't have web design experience, you could take some online courses to teach yourself how to do it. 
Then all you have to do is apply for some online web design roles and away you go!
13. Interpreter or Translator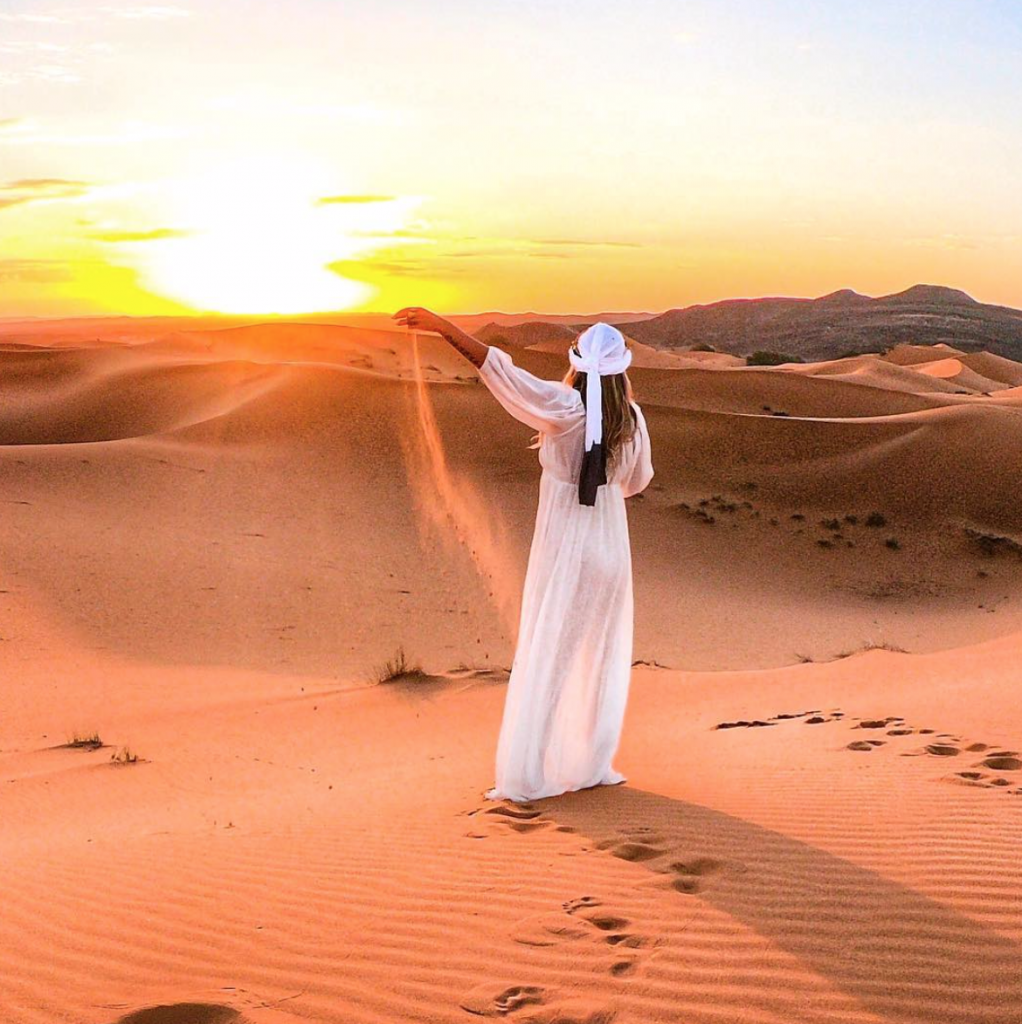 As long as you are fluent in two or more languages, you'll be able to interpret (spoken) or translate (written) from anywhere in the world.
If you're up for an extra challenge, you could transcribe police conversations and calls. This job would certainly keep you on your toes (figuratively) while you are traveling.
You'll likely need a bit of experience in dealing with confidential matters, and may need a security clearance.
14. Freelance Choreography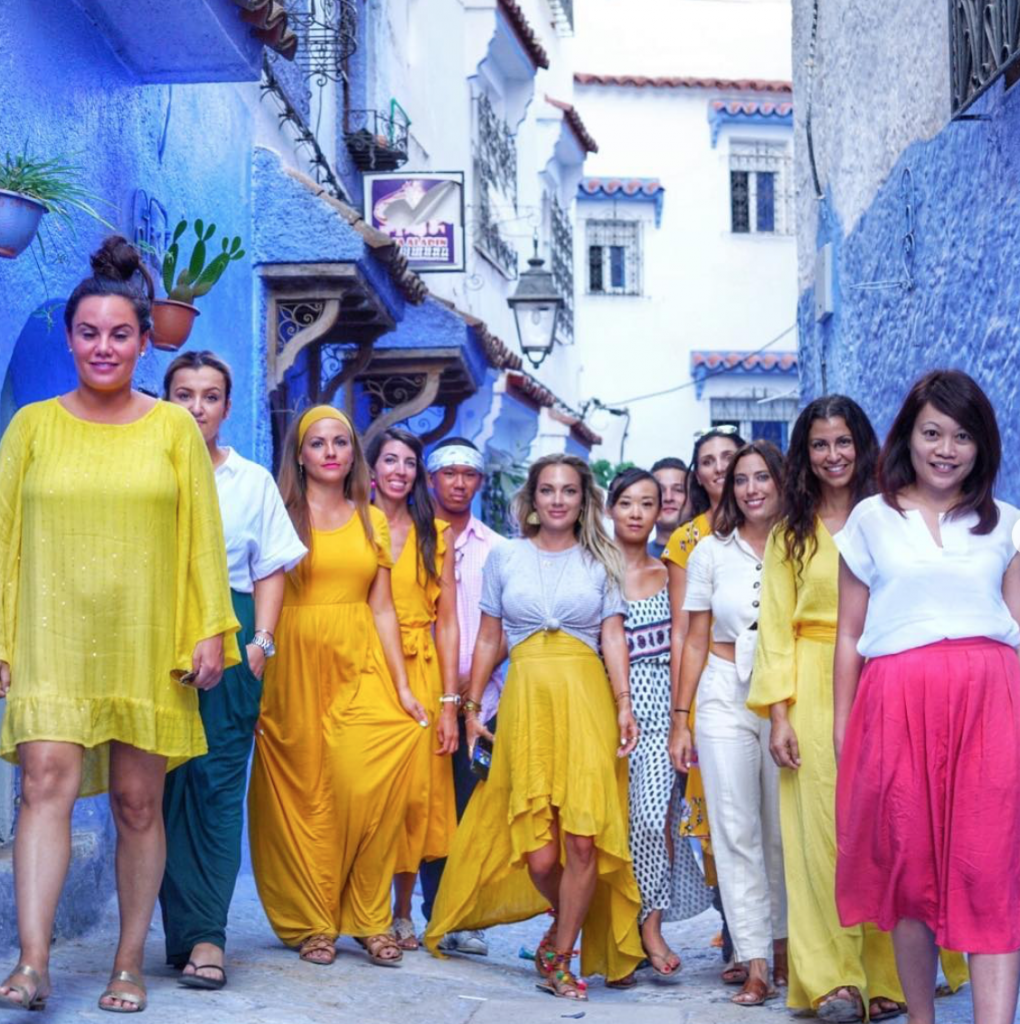 Now this sounds like a fun job!
Good quality video and chat functions mean that you will be able to teach dance moves to your students from anywhere in the world.
Who knows, maybe you will end up seeing your choreography in a cool K-Pop video, or even in a Bollywood film!
15. Run A Shopify Dropshipping Store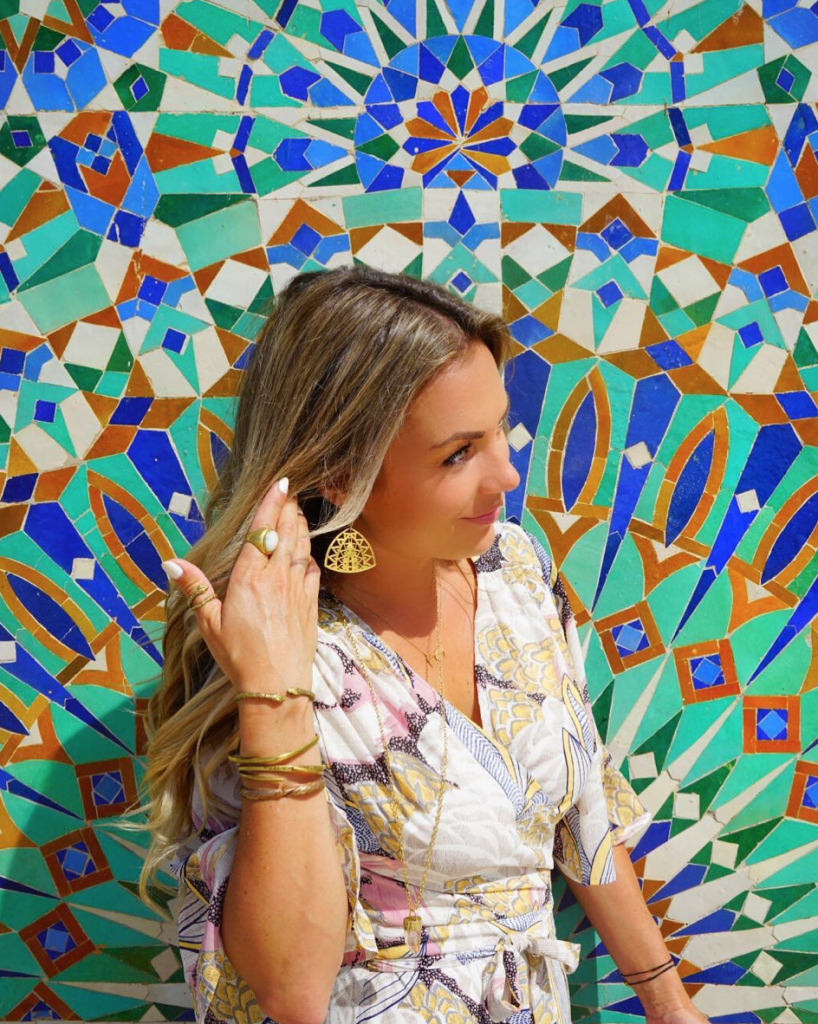 A dropshipping store gives you the opportunity to be flexible on where and from where you work, as well as the opportunity to make money while traveling.
All you need is the internet and an understanding of how dropshipping works – which we can tell you right now!
Basically, dropshipping is where you find good products available from online suppliers. You then sell these products through an online store, and get the online suppliers to ship the products directly to your customers.
Running advertisements on social media will also help you sell your products from anywhere in the world!
16. Au Pair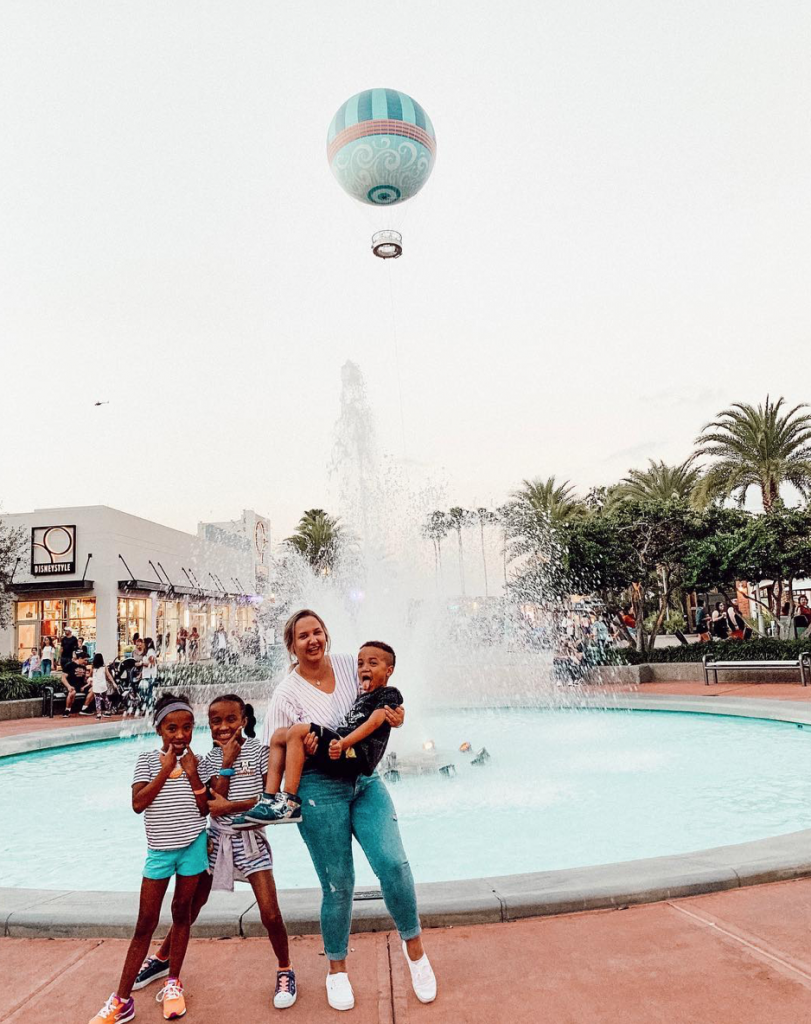 An au pair is a nanny who may also be expected to do light housework. 
This role is perfect if you love kids and are wanting to stay in a destination for an extended period of time. Most au pair contracts are for six months or longer.
Au pairs tend to work in Europe, the US and Canada, and Australia and New Zealand. The role can include traveling with the family you are working for, or you'll have opportunities to explore your destination on your days off.
Check out the International Au Pair Organization for more information.
17. Virtual Assistant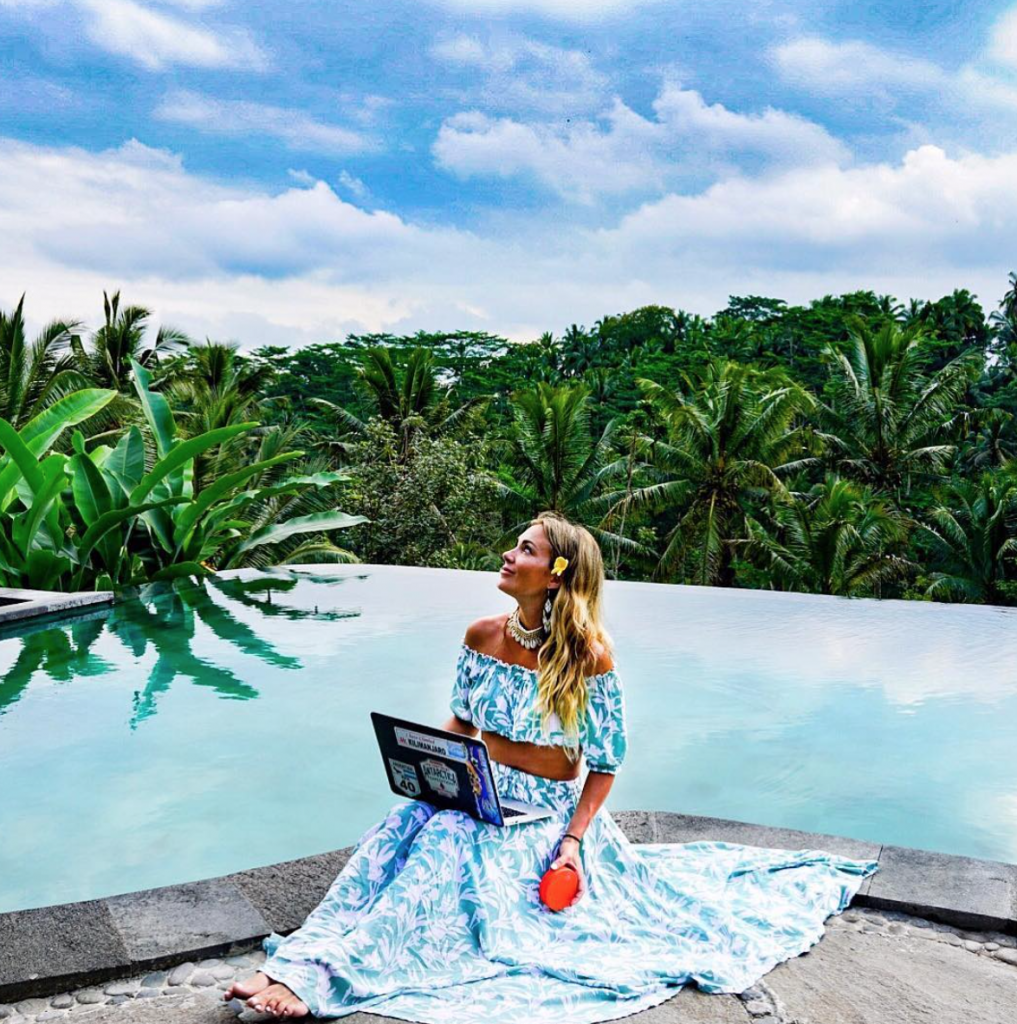 Many businesses and entrepreneurs (including Alyssa) are now using the services of virtual assistants.
A virtual assistant basically does the role of an assistant, but from the comfort of their own home or travel destination. 
Perfect for someone who likes to keep busy, even when they're traveling!
So there you have it – 17 amazing jobs that you can do while traveling! If you're really wanting to get the most bang for your buck, check out these great travel hacks too.
Have you worked any of these jobs while you've been out exploring the world? Share your thoughts and experiences below.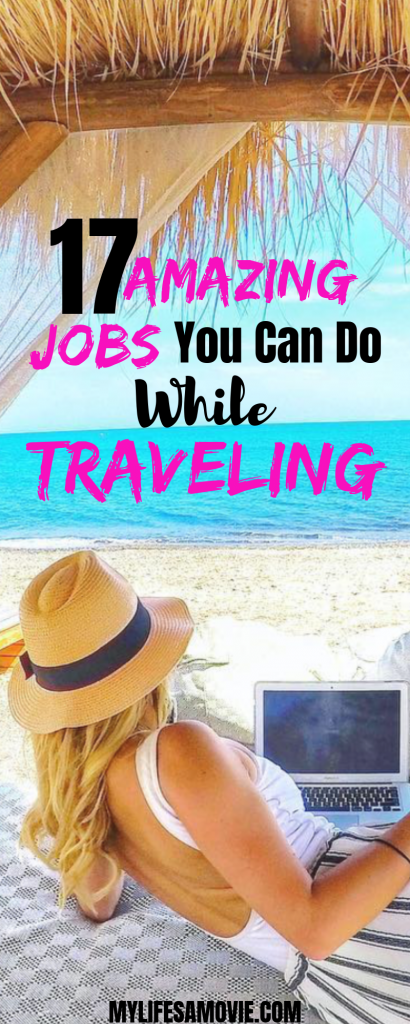 [ad_2]